Say goodbye to those dinner time blues because 22 delicious dinner recipes are here to bring back all the joy to your plate! If you're tired of boring meals and want to feel excited about dinner again, get ready to enjoy lots of new flavors!
Moambe Chicken (Congo Poulet Moambe)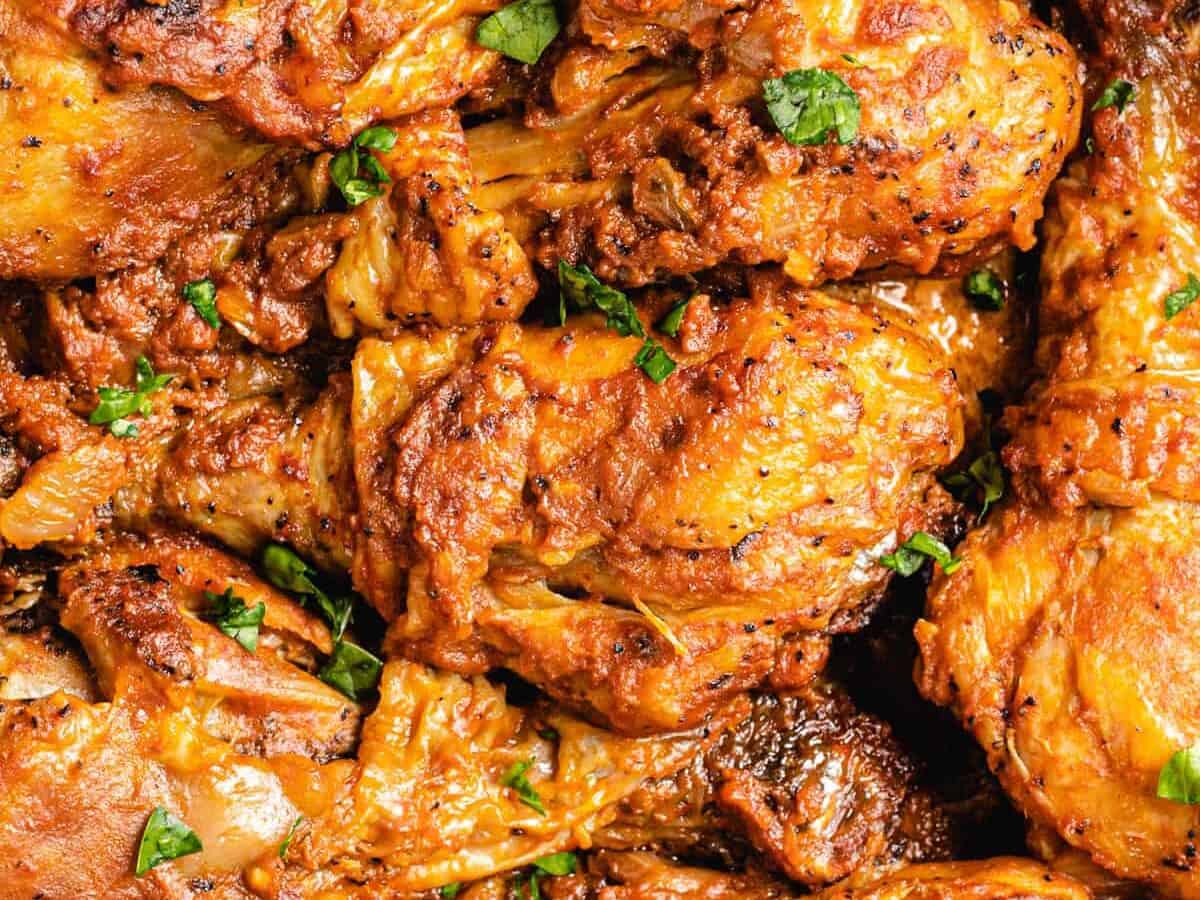 Moambe chicken (Poulet Moambe) is a savory and versatile Congolese chicken dish that has an exciting and unique taste!
Instant Pot Steamed Vegetables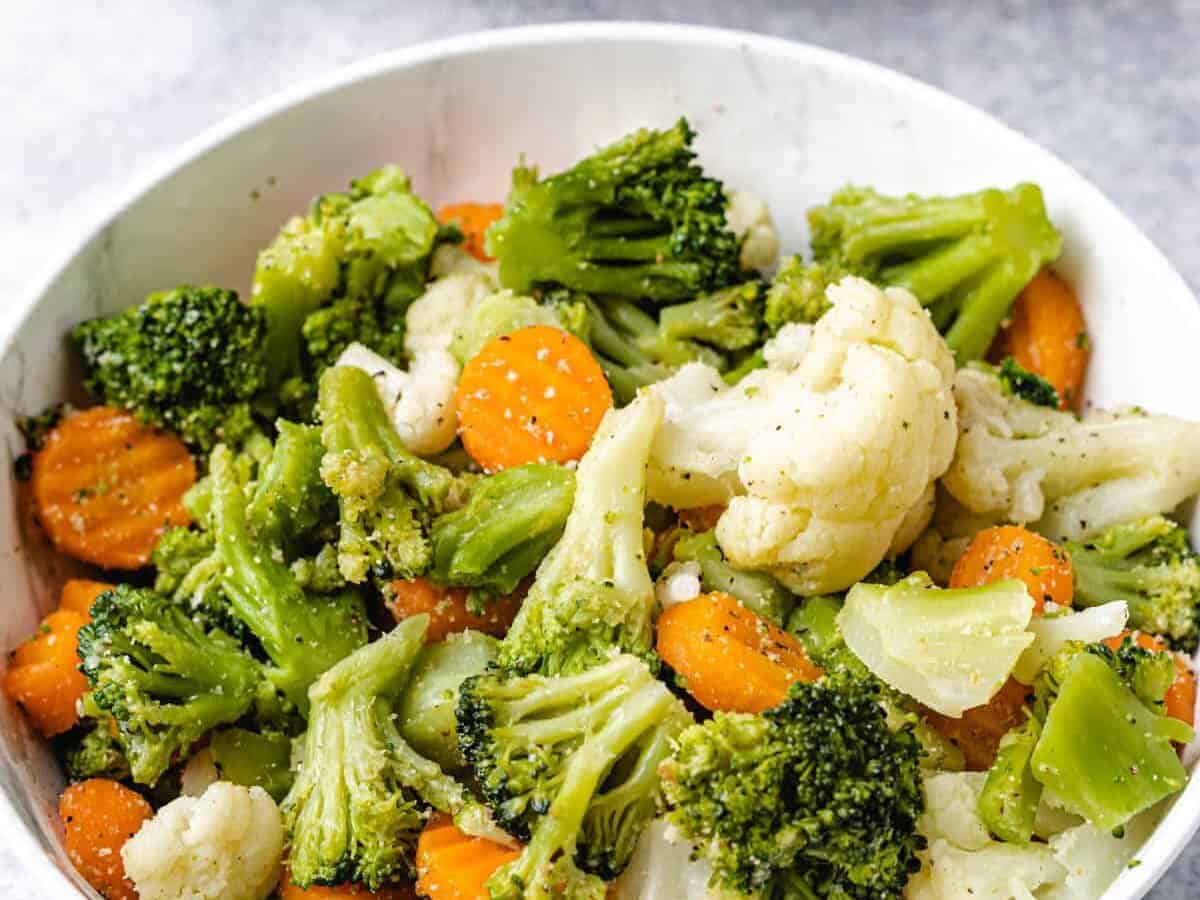 Learn the fastest and easiest way to steam veggies without any hassle at all. This instant pot steamed vegetables recipe is so stress-free, you'll never want to steam veggies any other way again!
Chicken Hearts with Mushrooms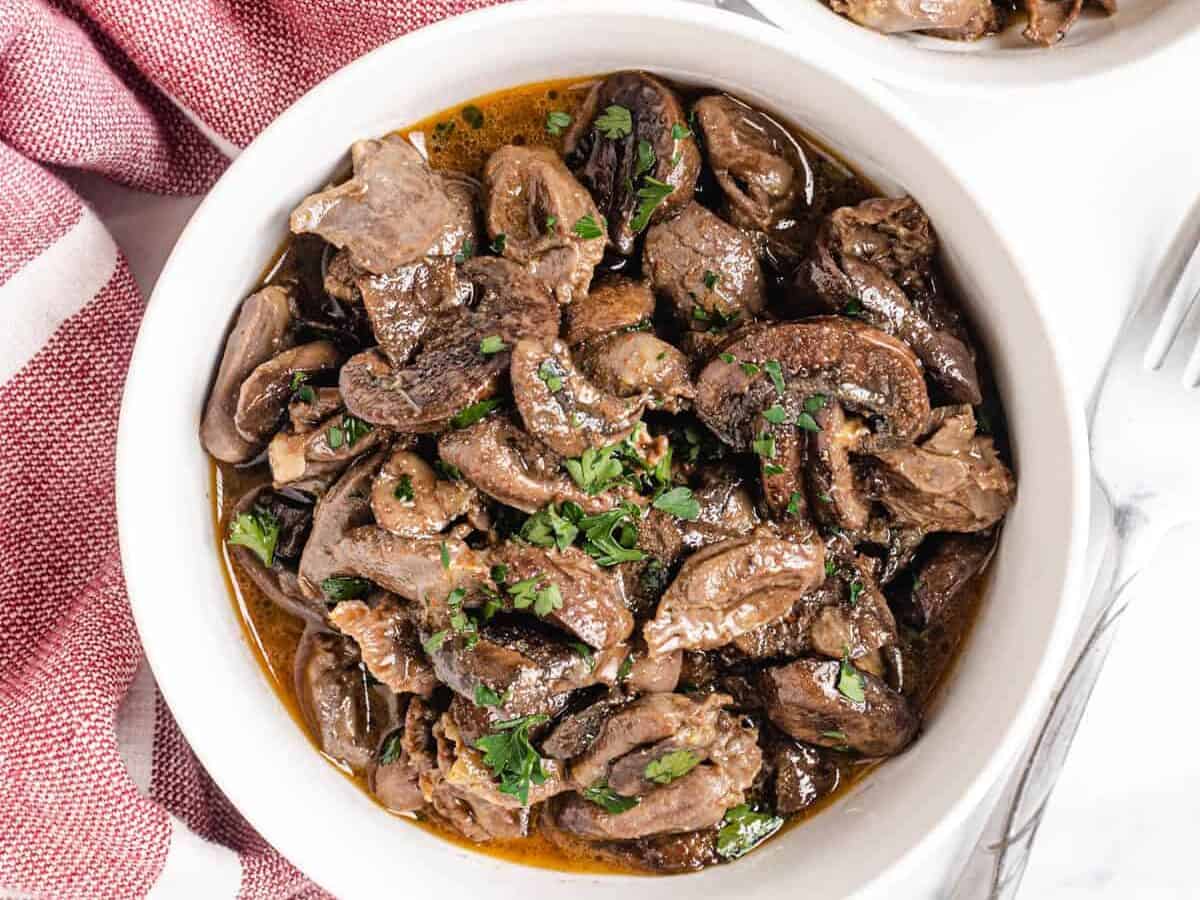 These chicken hearts are full of protein and healthy fats and are so flavorful! Pair them with mushrooms for a quick and easy, healthy meal.
Poulet Yassa (Senegalese Chicken Recipe)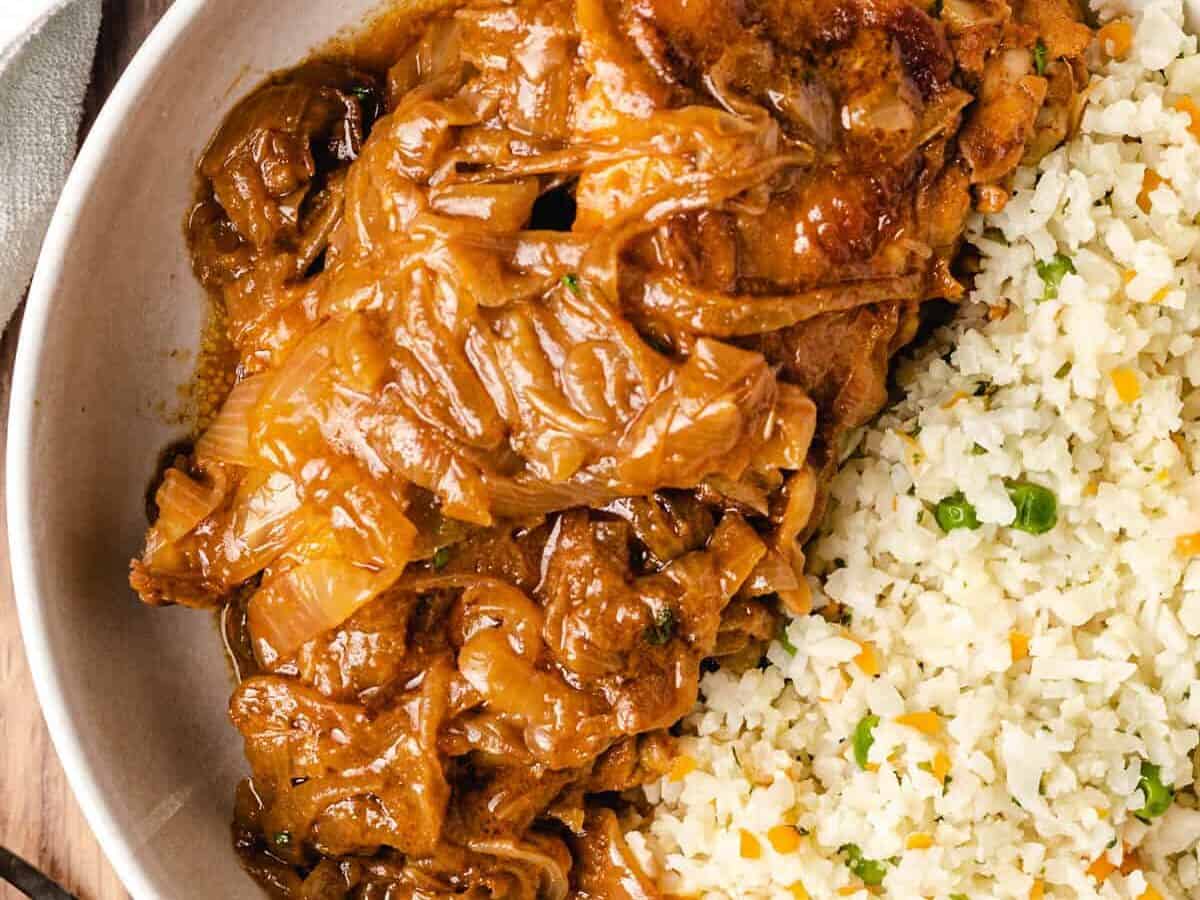 Poulet Yassa is a Senegalese dish made of chicken that has been marinated in a mixture of garlic, lemon juice, dijon mustard, and spices. It has become very popular throughout West Africa and in other parts of the world.
Cabbage and Ground Beef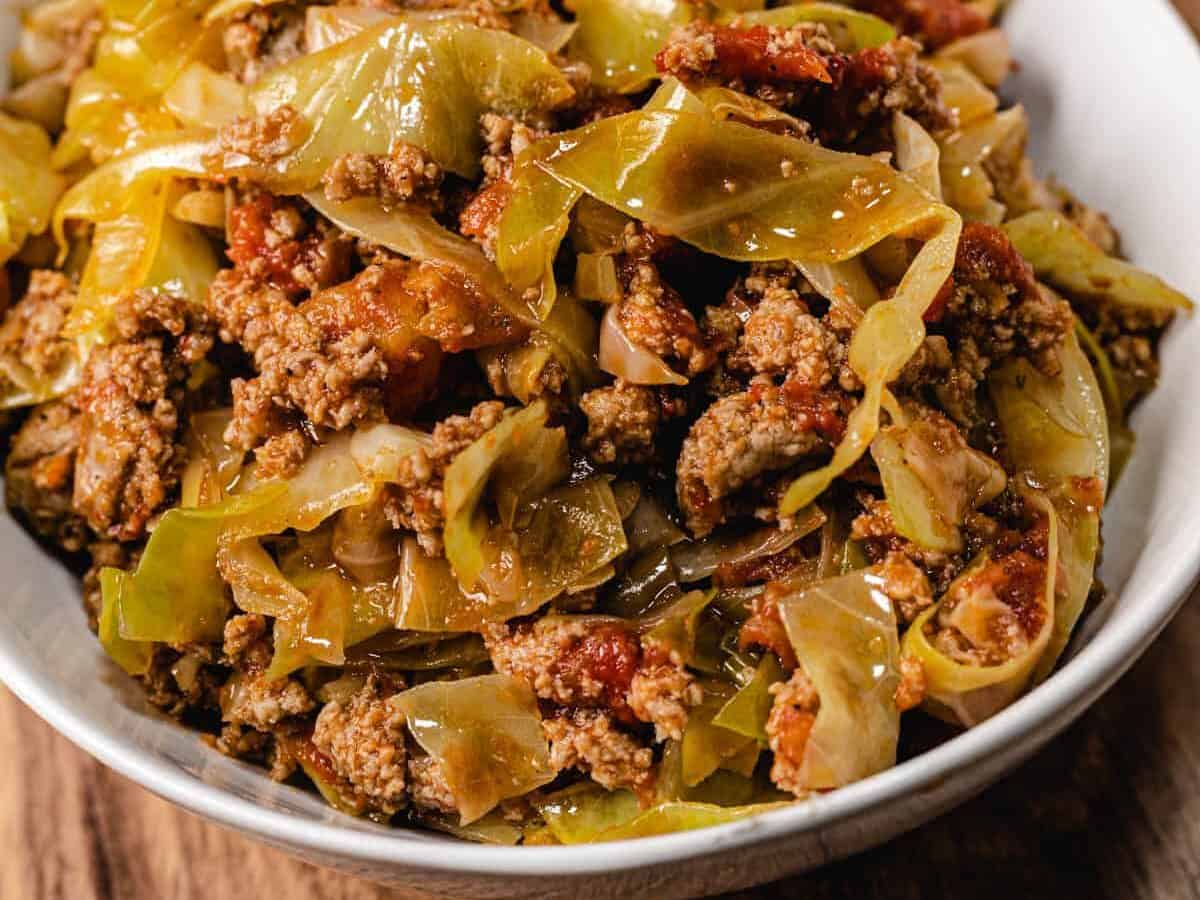 If you need an easy way to use a lot of cabbage, try this super tasty cabbage and ground beef recipe. This quick dinner will make an excellent addition to your weekly rotation!
Coconut Shrimp Curry
This shrimp coconut curry will totally blow your mind on how delicious and easy it is to make. Made with a delightful ethnic blend of spices, this curry recipe bursts with flavors that will make your taste buds squeal with joy!
Harissa Chicken (North African Chicken)
Harissa chicken thighs is a spicy, flavorful chicken dish with a complex flavor, made using harissa chile paste. It is versatile, and you can easily control the heat level so all your family members can enjoy it!
Beef Liver Recipe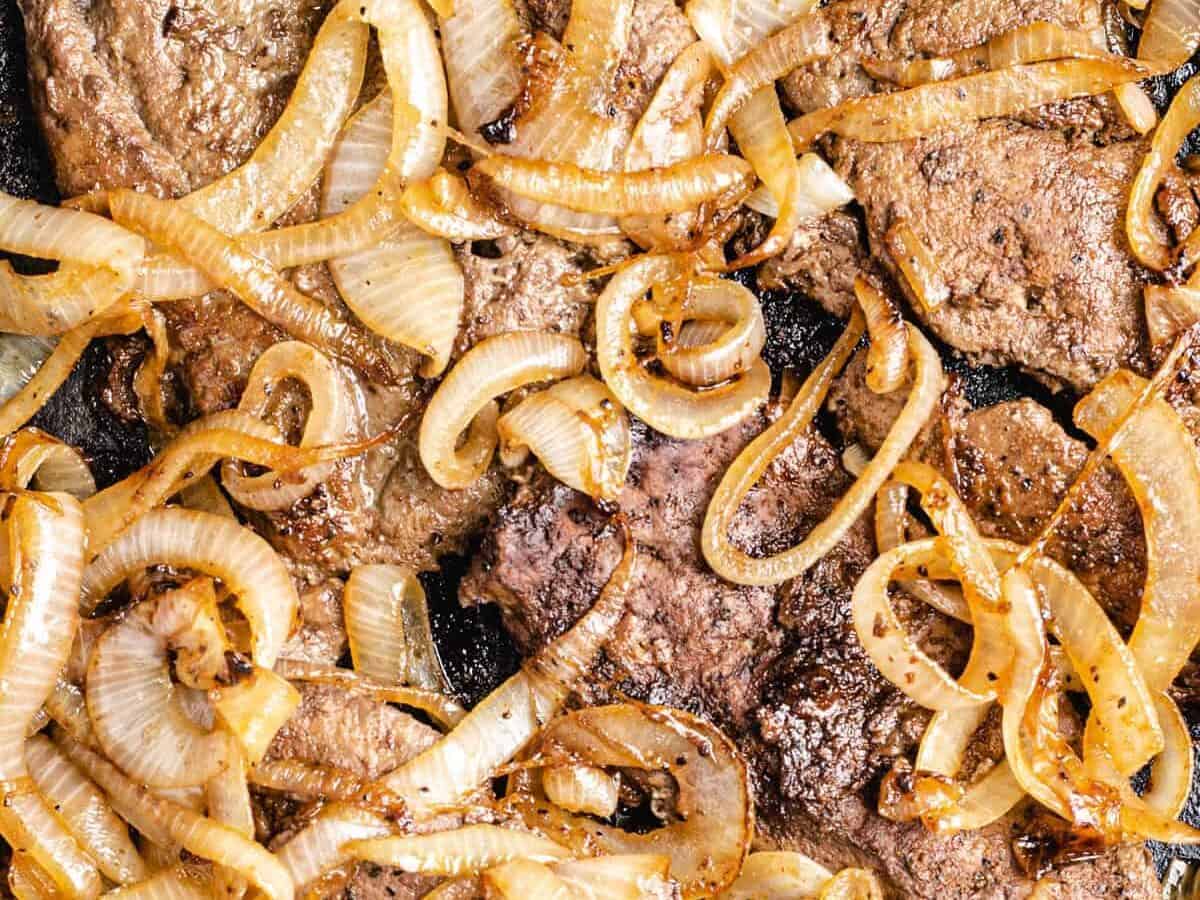 If you've never tried liver before, this classic beef liver recipe will make you fall in love with this superfood. This is absolutely the best way to serve it and will convert even staunch liver haters!
Air Fryer Boneless Chicken Thighs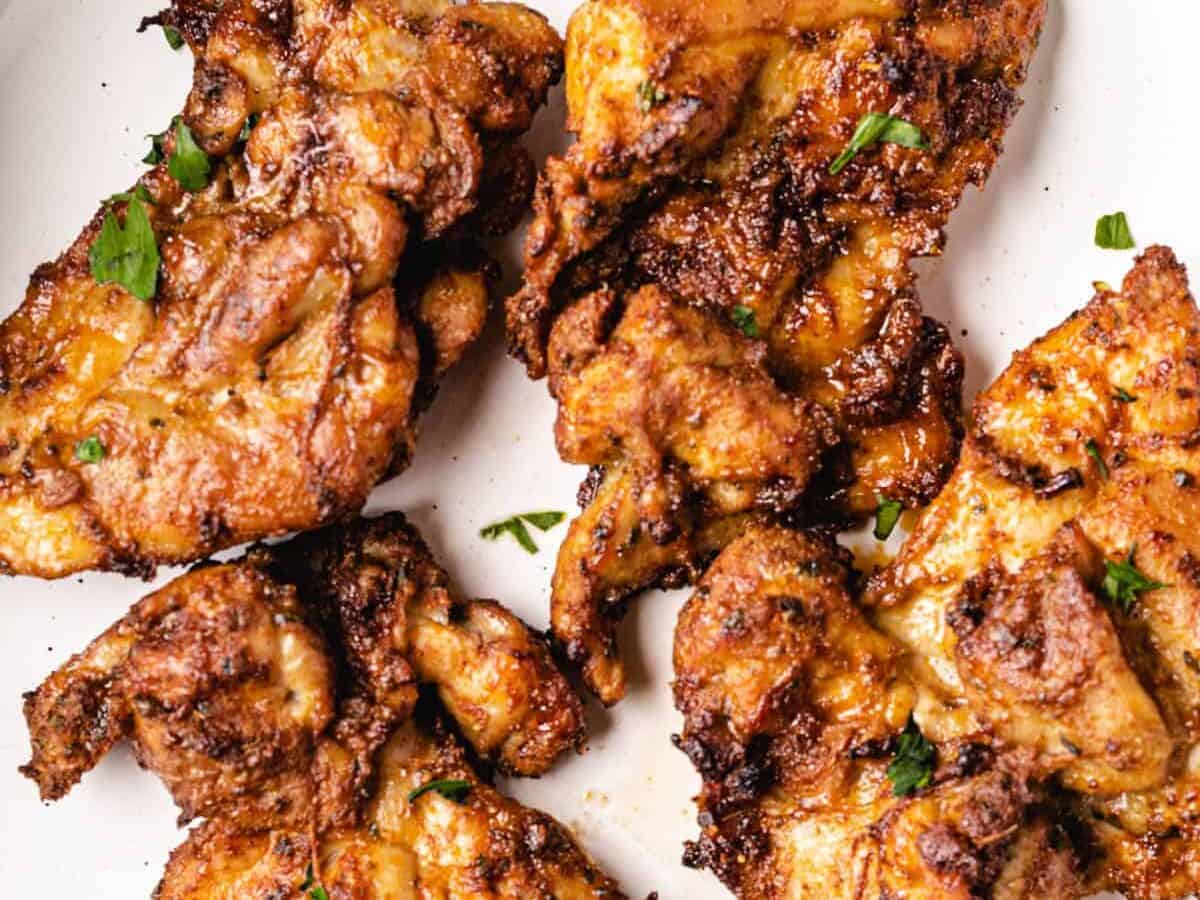 Your whole family will fall in love with the taste and texture of these easy air fryer boneless chicken thighs. And its quick cook time makes it the perfect weeknight dinner!
Cauliflower Jambalaya Recipe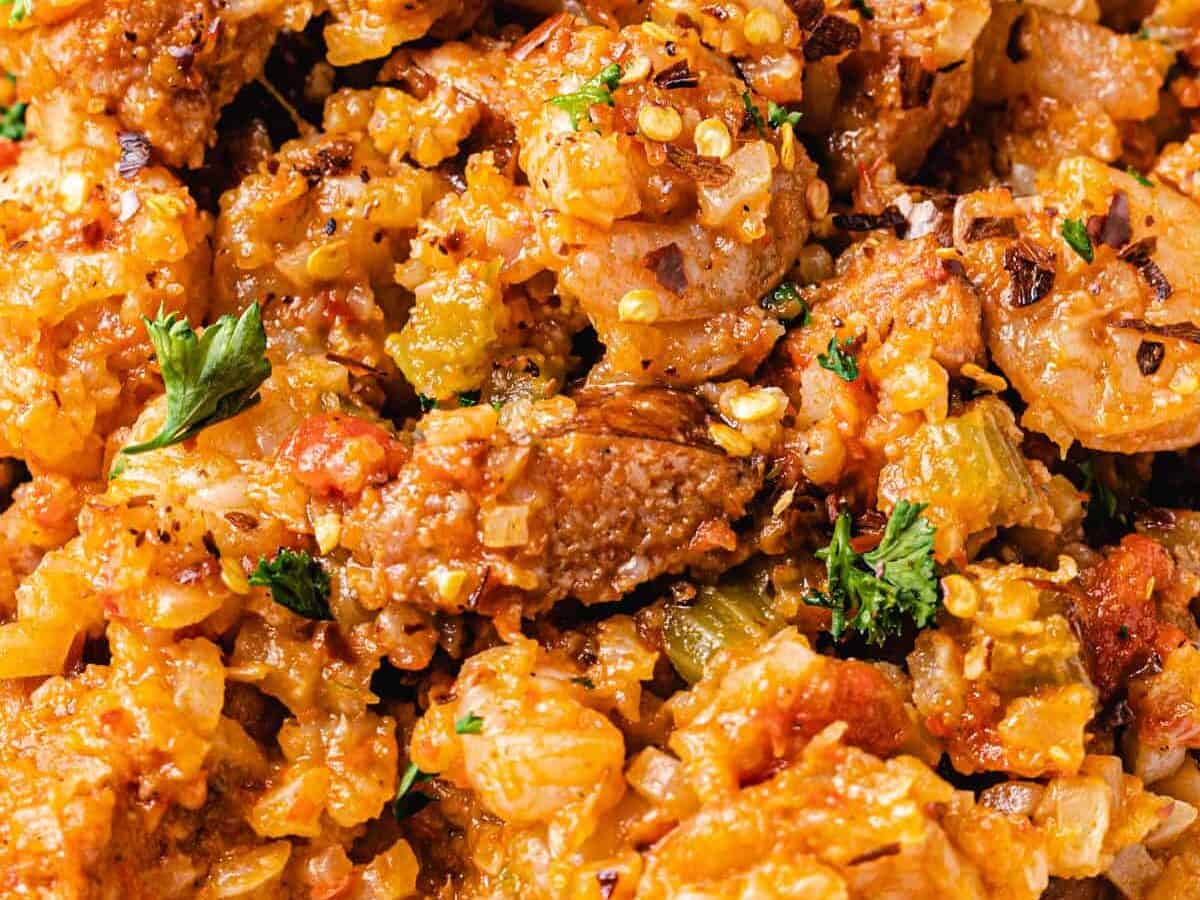 If you miss Jambalaya on your low-carb diet, this flavorful Jambalaya is perfect for you. It has all the delicious flavors without the extra carbs and is ready in just 30 minutes!
Senegalese Peanut Stew (Mafe)
Mafe is a popular African peanut stew made in a spicy, creamy peanut and tomato sauce. This is one mouthwatering and delicious dish you would not be able to get enough of!
Ground Beef and Broccoli
If you need a healthy and tasty meal option for a weeknight family dinner, this ground beef and broccoli recipe is what you need to try tonight. This protein-packed dish is full of flavor and is great for busy weeknights.
Air Fryer Turkey Wings
You don't need to wait for the holidays to try these quick and easy air fryer turkey wings!
Egg Roll in A Bowl
This egg roll in a bowl has a deliciously bold flavor you will not be able to resist. Once you try this deconstructed egg roll bowl once, you will be completely hooked!
Palmini Pasta Shrimp Stir Fry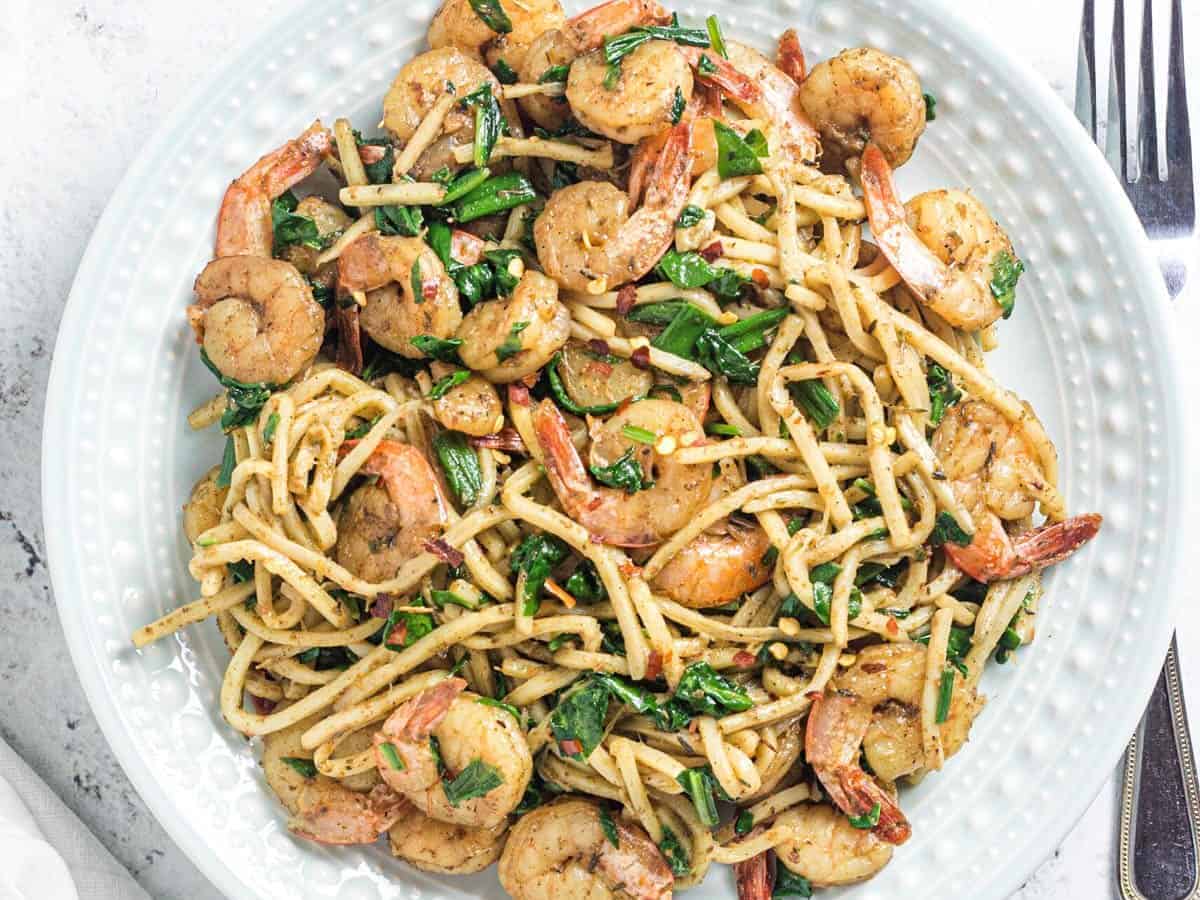 This palmini pasta shrimp stir fry is the real deal! It tastes so much like regular pasta; you would not believe this is low-carb.
Air Fryer Cornish Hen
Dazzle your family and friends with this insanely delicious air fryer cornish hen recipe! It's perfect for a small family gathering and adds elegance to a special occasion.
Spicy Chicken Wings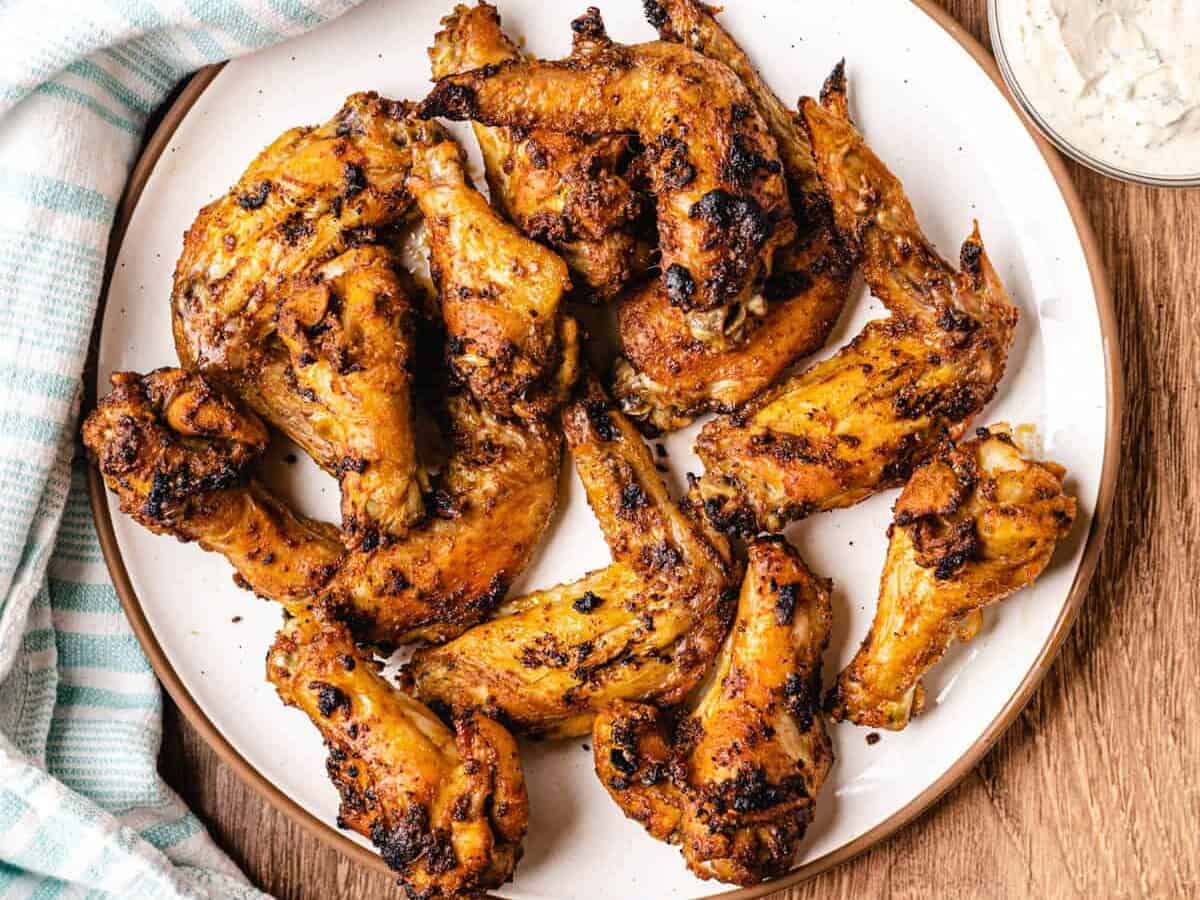 With hot sauce and flavorful spices marinated into every bite, these spicy chicken wings are perfect for any heat lover! Plus, they're way healthier than the wings at your favorite sports bar and come together with just a few simple ingredients.
Instant Pot Chicken Thighs
These juicy instant pot chicken thighs with sauce will become a family favorite! Serve it over mashed cauliflower or keto rice for a delectable, low-carb dinner.
Ninja Foodi Whole Chicken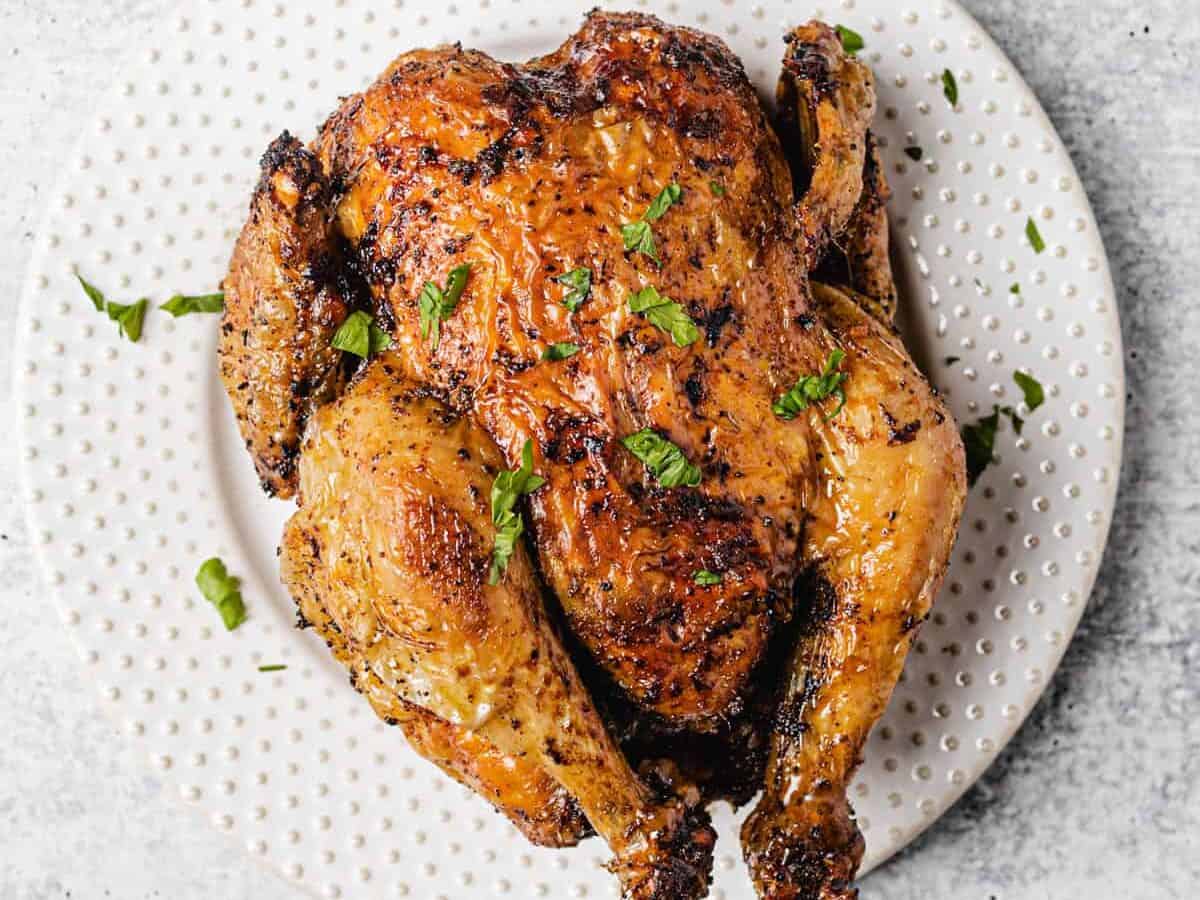 This ninja foodi whole chicken recipe is the easiest way to roast a whole chicken with juicy meat and crispy skin. So if you want a rotisserie-style chicken for dinner, this recipe is all you need.
Pan Fried Chicken Thighs
Try these easy pan-fried chicken thighs for a great, flavorful alternative to chicken breasts. And it comes together in less than 20 minutes.
Ground Beef Zucchini Pasta
This ground beef and zucchini pasta stir fry is a truly delicious meal that can be enjoyed by the whole family, even your picky eaters!
Oven Baked Salmon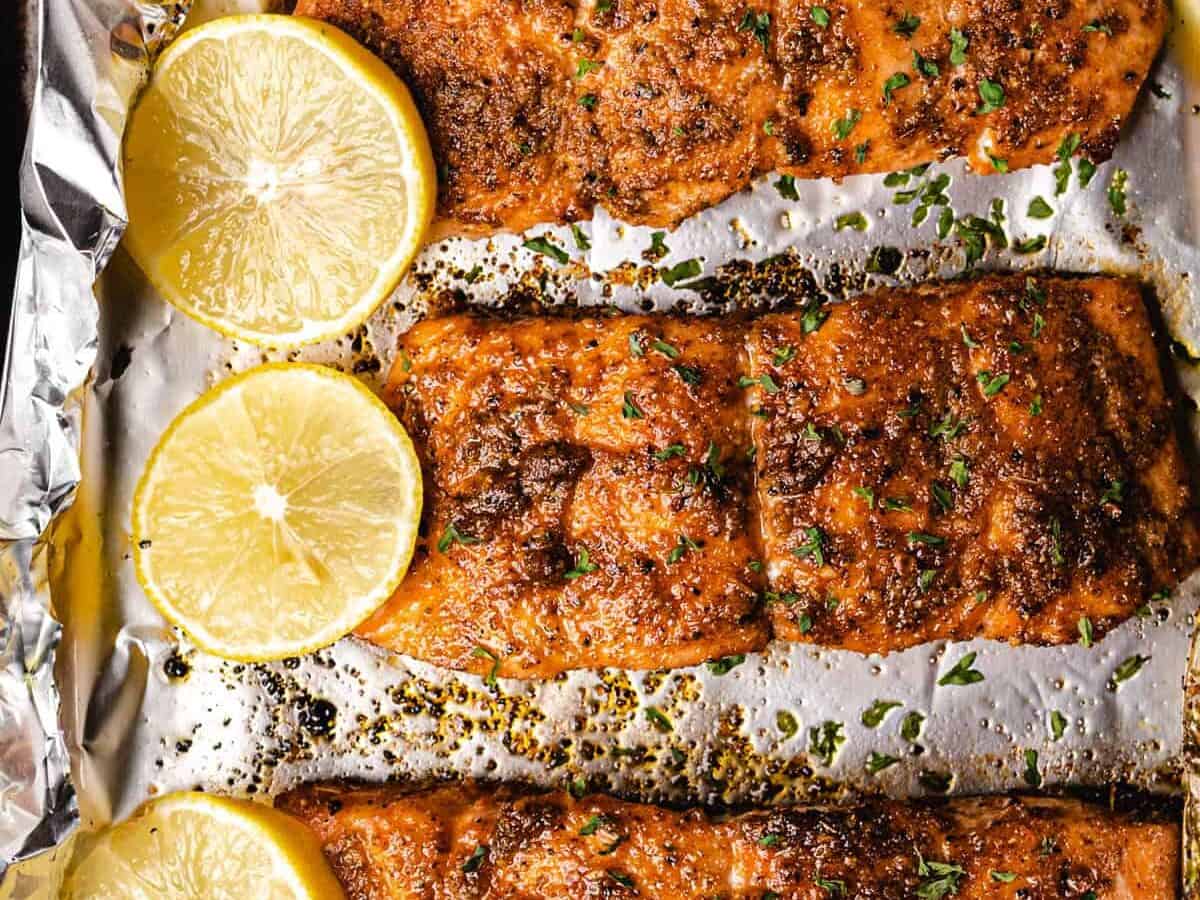 If you're looking for a quick, easy, and healthy dinner, this oven baked salmon recipe will not disappoint. Baked salmon is a perfect weeknight dinner staple and also great for your holiday table. Learn the best way to bake perfect salmon every time!
Warning: These 19 Recipes May Cause Severe Food Obsession and Cravings
Immerse yourself in a captivating culinary odyssey that will set your taste buds ablaze. Brace for a rollercoaster of flavors and textures as you delve into 19 irresistible recipes.
Warning: These 19 Recipes May Cause Severe Food Obsession and Cravings
Seafood Sensations: A Culinary Journey through the Deep Blue
From tender fish fillets that transport you to coastal havens to succulent shellfish that embody the essence of the ocean, these seafood recipes celebrate the art of preparing and savoring the ocean's finest.
Seafood Sensations: A Culinary Journey through the Deep Blue
These 24 Recipes Are a Party on a Plate: Get Ready to Celebrate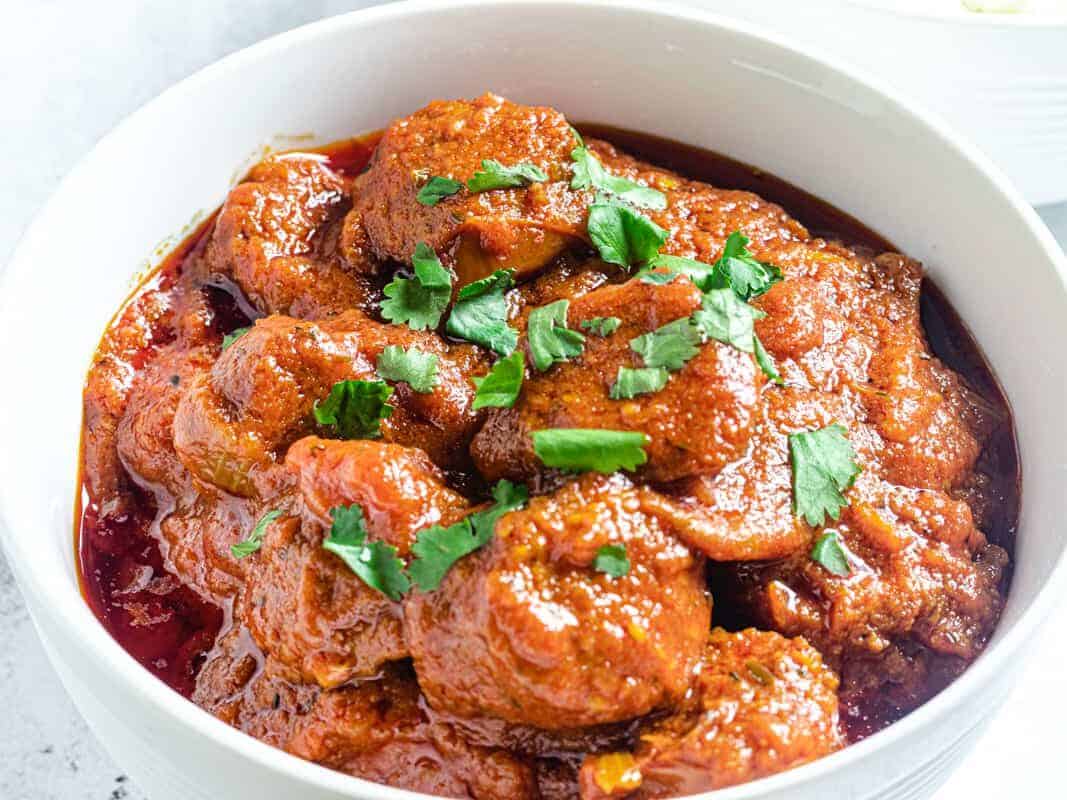 Get set to celebrate with these 24 incredible recipes that are a party on a plate! Each dish is bursting with flavor and festive delights. Get ready to indulge and join the celebration with these mouthwatering treats!
These 24 Recipes Are a Party on a Plate: Get Ready to Celebrate