While inflation is slowing, the consumer price index is up 4% from this time last year. The rising costs of everything from gas to food have people staying home to cook instead of eating out this summer.
Grilling and smoking meat can seem daunting. But with the right techniques and tips, you will be able to grill like a professional in very little time. Whether you're a seasoned pitmaster or a newbie to the grill, these tips will elevate your barbecuing skills to new heights.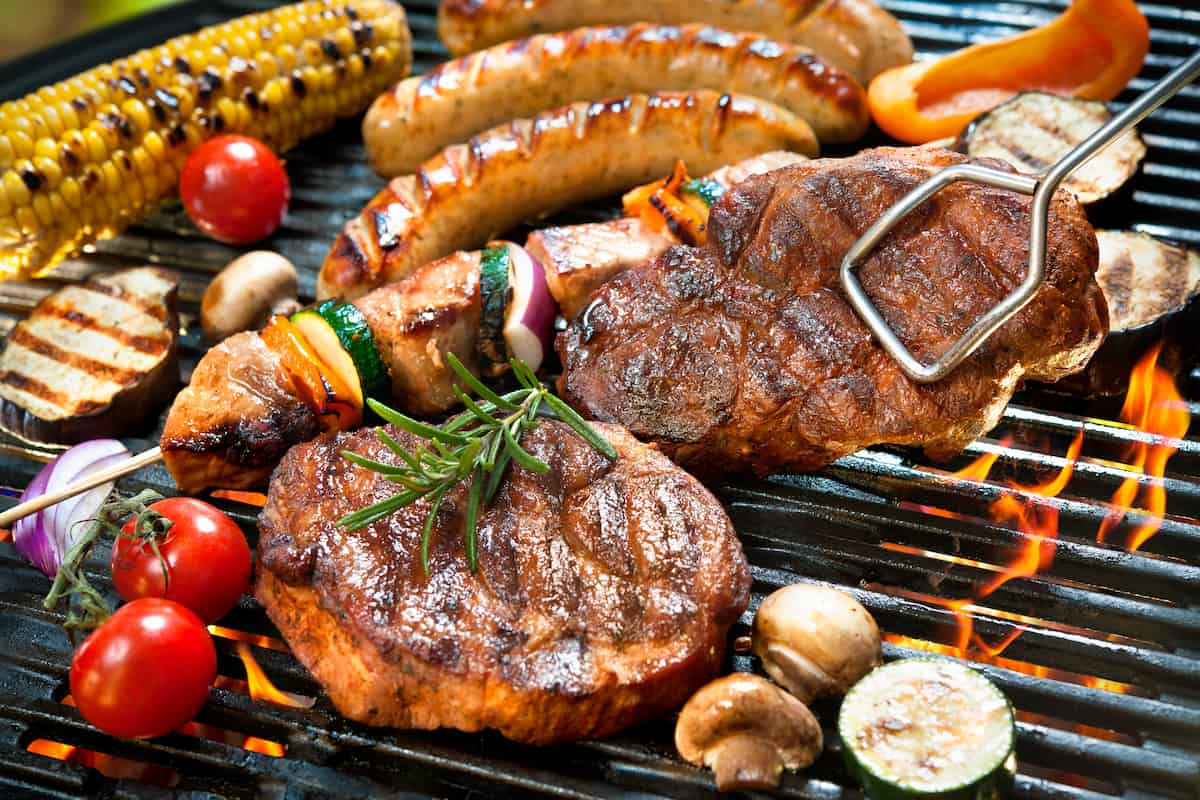 Invest in A Quality Grill
While there are many different types of grills on the market, from propane and charcoal to electric and pellet grills, choosing one that suits your needs is crucial for perfecting your barbecuing game. Consider the size of the grill you need. If you're cooking for a large family or hosting barbecue parties with friends, choose a larger model with plenty of cooking space. On the other hand, if you typically only cook for yourself or a small group, choose something more compact.
Second, think about what features matter most to you. Do you prioritize temperature control? Easy cleanup? Durability? Make sure to research each option thoroughly before making your decision. Remember that buying a quality grill is an investment that will last years if properly maintained. Don't skimp on cost upfront; spending more now can save money down the road by avoiding cheap models that may break easily or require frequent repairs.
Don't Be Afraid of High Heat
When it comes to grilling, one of the most common mistakes people make is fear of high heat. Many beginners tend to keep their grill on low or medium, thinking this will help cook their meats more evenly and avoid burning them. However, they don't realize that cooking with low heat might cause the meat to dry out and lack flavor.
High heat allows you to sear your meats quickly, creating a delicious crust on the outside. This technique works especially well for steaks and burgers, which require intense heat to develop that perfect char while keeping the inside juicy and tender.
To use high heat effectively, start by preheating your grill for at least 10-15 minutes before cooking. This ensures an even distribution of temperature across the surface area of your grill plate. Once you're ready to cook your meat after seasoning it, place it directly over the hottest part of the flames or coals.
For extra flavor, try experimenting with charcoal. Ashlee Fechino from The Happiness Function says, "Our family secret to grilling is for using charcoal. Set one side of the grill up with charcoal only. Once the coals have turned grey, add your meat to the side without the charcoal, drop a few wood pellets to smoke the meat up, and cover the grill. This makes the most flavorful and tender smoke-grilled meat."
Remember not to overcrowd your grill, which can cause uneven cooking temperatures due to airflow restrictions. Always have a pair of long tongs handy when working with high heat to flip and move your food around safely without getting burned.
Make Your BBQ Sauce
One of the joys of barbecuing is customizing your dishes with your homemade BBQ sauce. While store-bought options are convenient, making your own sauce can take your grilling game to the next level.
Choose a base for your sauce, such as ketchup, tomato paste, or mustard. Experiment with different spices and seasonings like garlic powder, smoked paprika, or honey until you find a combination that suits your taste buds.
If you want to add sweetness to your sauce, try using brown sugar or molasses. Consider adding apple cider vinegar or Worcestershire sauce for a tangy flavor profile. You can also get creative with ingredients like fruit juice or other liquids. Once you've created the perfect blend of flavors for your BBQ sauce recipe, let it simmer on low heat for at least 30 minutes before slathering it on your steak, ribs, or chicken.
Don't Press Down on Your Burger
One of the biggest mistakes people make when grilling burgers is pressing down on them with a spatula. While this may seem like a good way to speed up the cooking process or get rid of excess grease, it negatively affects the quality of your burger.
Bella Bucchiotti at xoxoBella.com explains it perfectly. She says, "When grilling, avoid moving your meat around or flipping it too often. The searing helps to retain the juicy flavors. Also, don't press the meat down on the grill. Pressing will release the tasty juices and fats in the middle of the meat."
Another reason pressing down on your burgers is not recommended is because it can cause flare-ups and uneven cooking. The flames from the grill can rise and burn parts of the meat while leaving other areas undercooked.
So next time you're tempted to press down on your burgers while they're cooking, resist the urge and let them be. Your taste buds will thank you later when they bite into a juicy and flavorful burger cooked properly without any unnecessary interference.
Let the Meat Rest Before Eating
When meat is heated on the grill, the juices inside are forced toward the center of the cut. If you immediately slice into it right after taking it off the heat, those precious juices will spill onto your plate instead of remaining in the meat where they belong. This can result in tough, dry, and less flavorful cuts.
Let your grilled meats rest for at least 5-10 minutes before slicing them up to allow the juices settle back into place, resulting in more tender meat. Covering your rested meats with foil or a lid during this time will also help retain their warmth.
This technique applies not only to steak but to all kinds of grilled meats, including chicken breasts, pork chops, salmon, and burgers. So next time you fire up that grill, make sure to give yourself some extra time by planning ahead so that you can let your meats rest properly before serving.
Conclusion
Mastering the art of barbecuing takes time and practice. By following these tips, you'll be well on your way to grilling like a pro in no time. Whether it's a family gathering or an intimate cookout with friends, there's no doubt that you can impress everyone by grilling like a pro. So fire up the grill and get cooking. Remember that practice makes perfect, so don't be afraid to experiment with different marinades and seasonings. Have fun and enjoy grilling like a true professional chef!
This article was produced by Low Carb Africa and syndicated by Wealth of Geeks.