If you've found yourself stuck in a culinary rut, preparing the same tired meals week after week, it's time to bid farewell to those dinner doldrums. We're here to breathe new life into your kitchen adventures with a tantalizing collection of 24 recipes that will rekindle your passion for cooking.
Egg Roll in A Bowl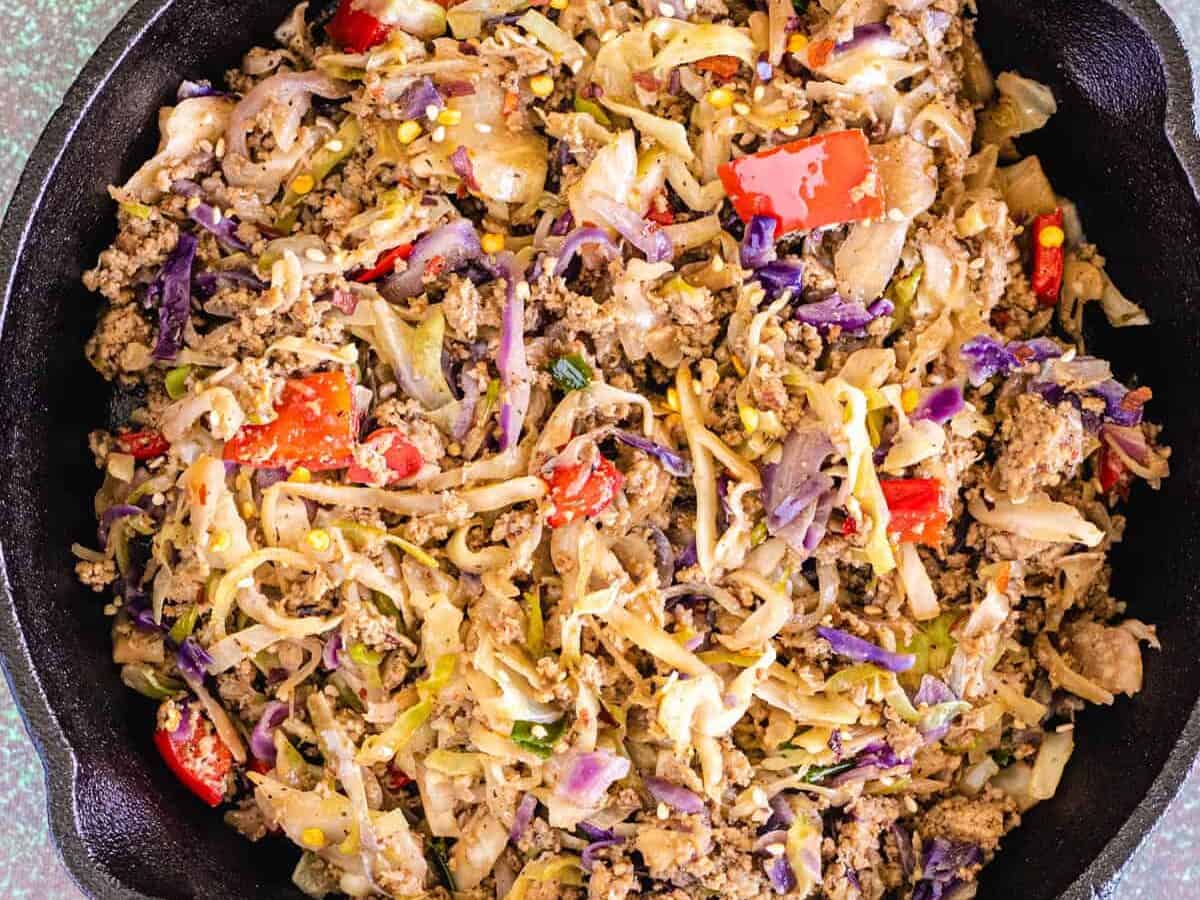 This egg roll in a bowl has a deliciously bold flavor you will not be able to resist. After you try this deconstructed egg roll bowl once, you will be completely hooked!
Pan Fried Cod Fish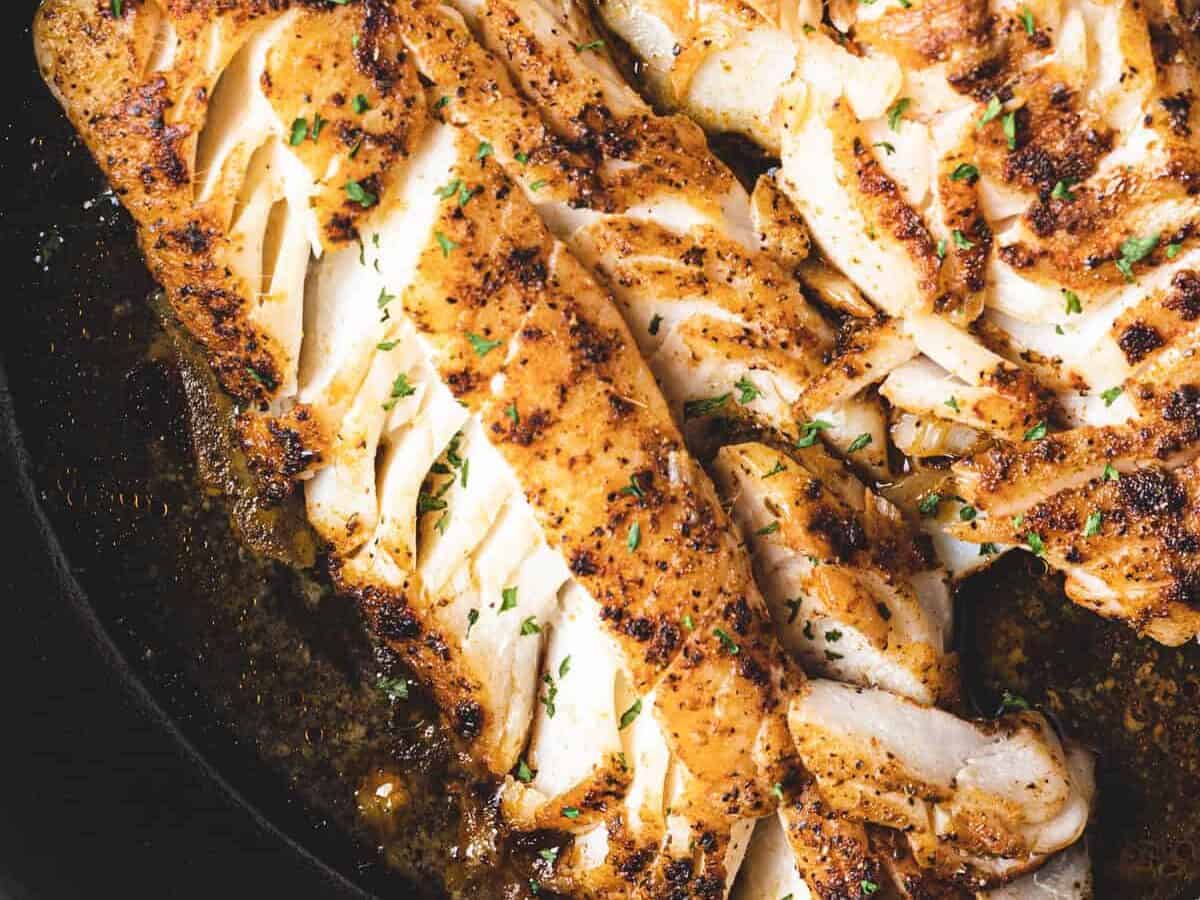 Pan-fried cod fish is a mouth-watering, nutritious dish ready in less than 15 minutes. If you're looking for a healthy, easy dinner that's ready in no time, then you'll love this recipe!
Instant Pot Lamb Chops
This super flavorful instant pot lamb chops recipe will have dinner ready on the table in no time! I cook them in a pressure cooker in just minutes to save time.
Nyama Choma (Kenyan Grilled Meat)
Nyama Choma is a delicious Kenyan goat meat delicacy you can enjoy any time of the day. It is nutritious, versatile, and oh so finger-licking good!
Beef Liver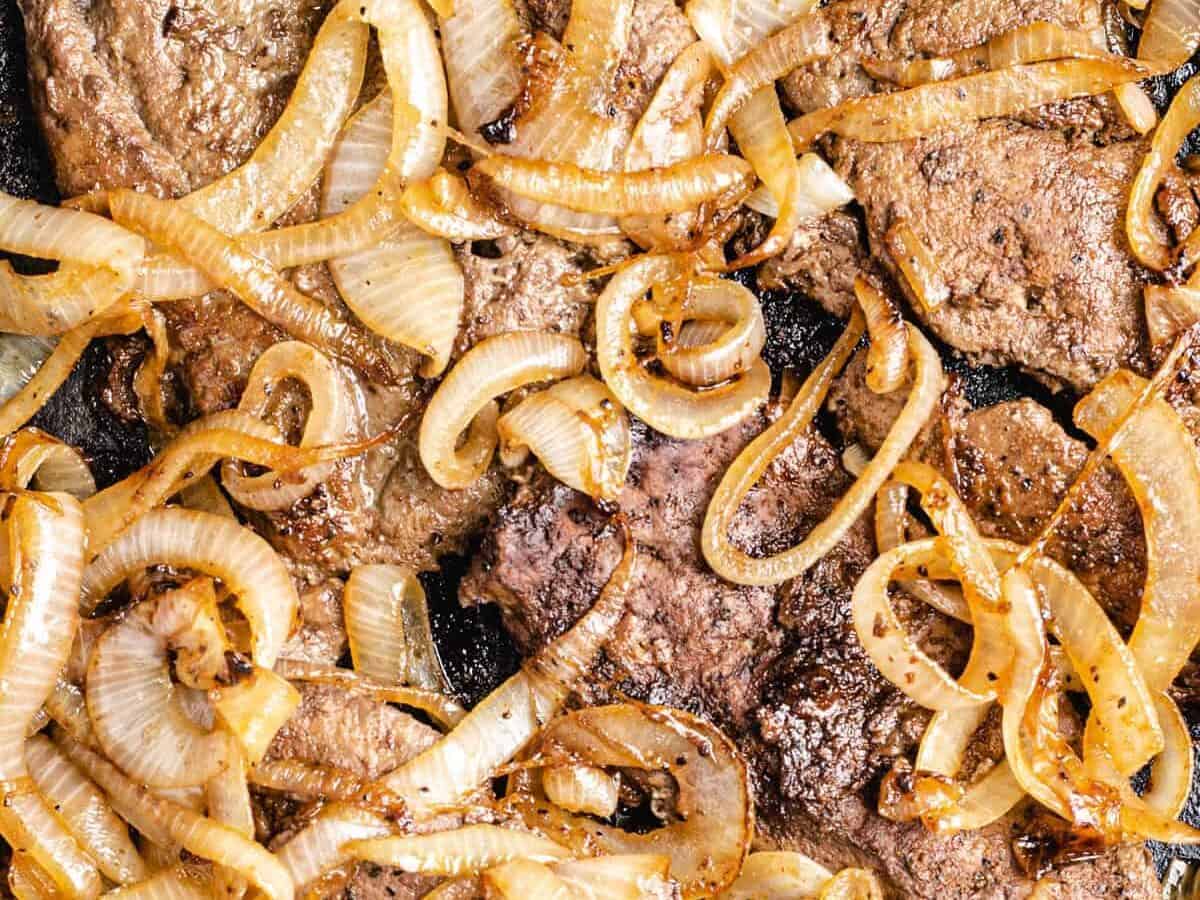 If you've never tried liver before, this classic beef liver recipe will make you fall in love with this superfood. This is absolutely the best way to serve it and will convert even staunch liver haters!
Air Fryer Catfish Steaks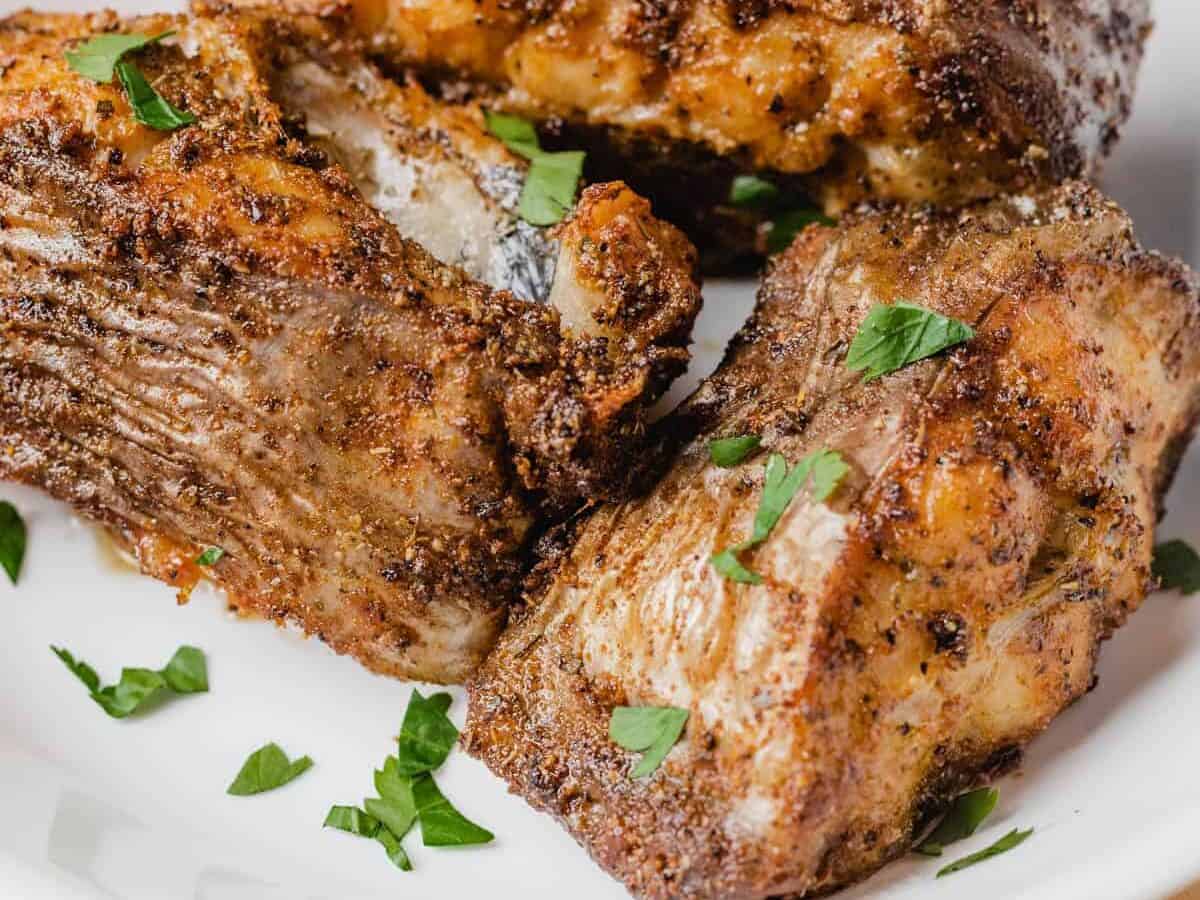 Catfish steaks are a delicious and easy-to-make seafood dish that can be cooked to perfection in an air fryer. With a crispy outer layer and tender, flaky meat inside, these catfish steaks are sure to satisfy your taste buds.
African Chicken Peanut Stew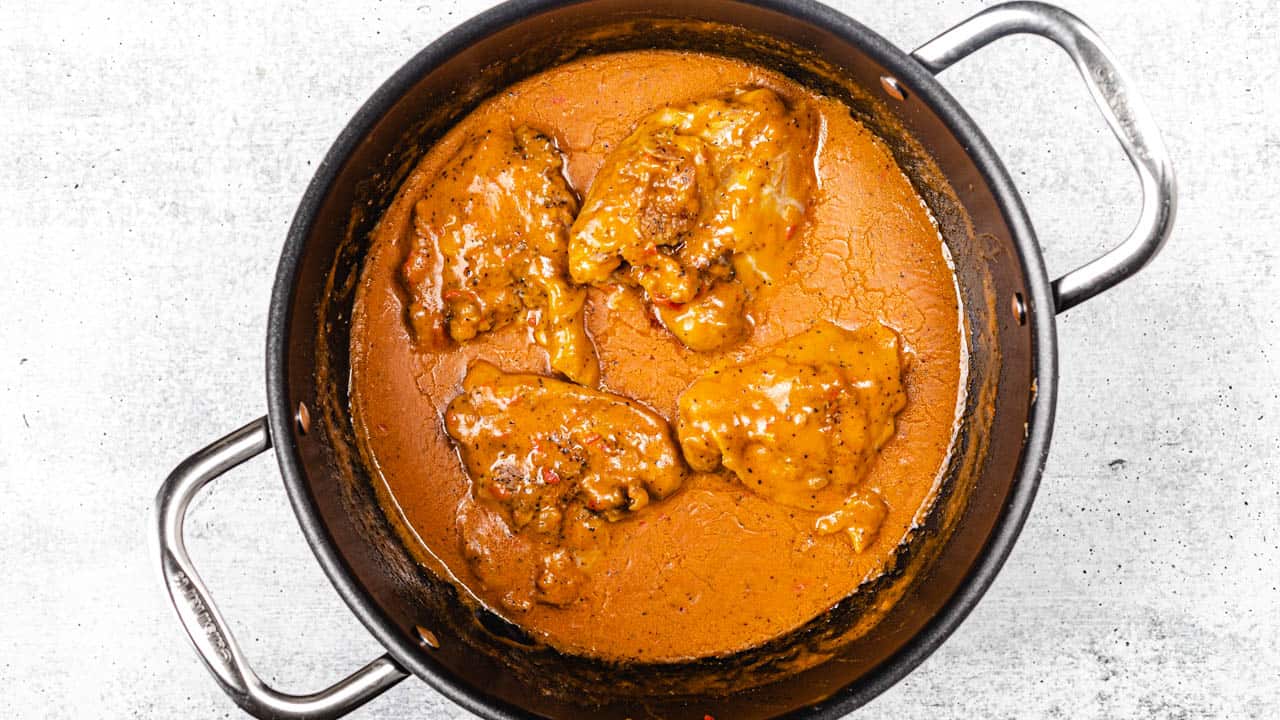 Indulge in the rich and hearty flavors of African cuisine with this delicious chicken peanut stew. Packed with tender chicken, vibrant vegetables, and a creamy peanut sauce, this stew is a comforting and satisfying meal.
Chicken Hearts Recipe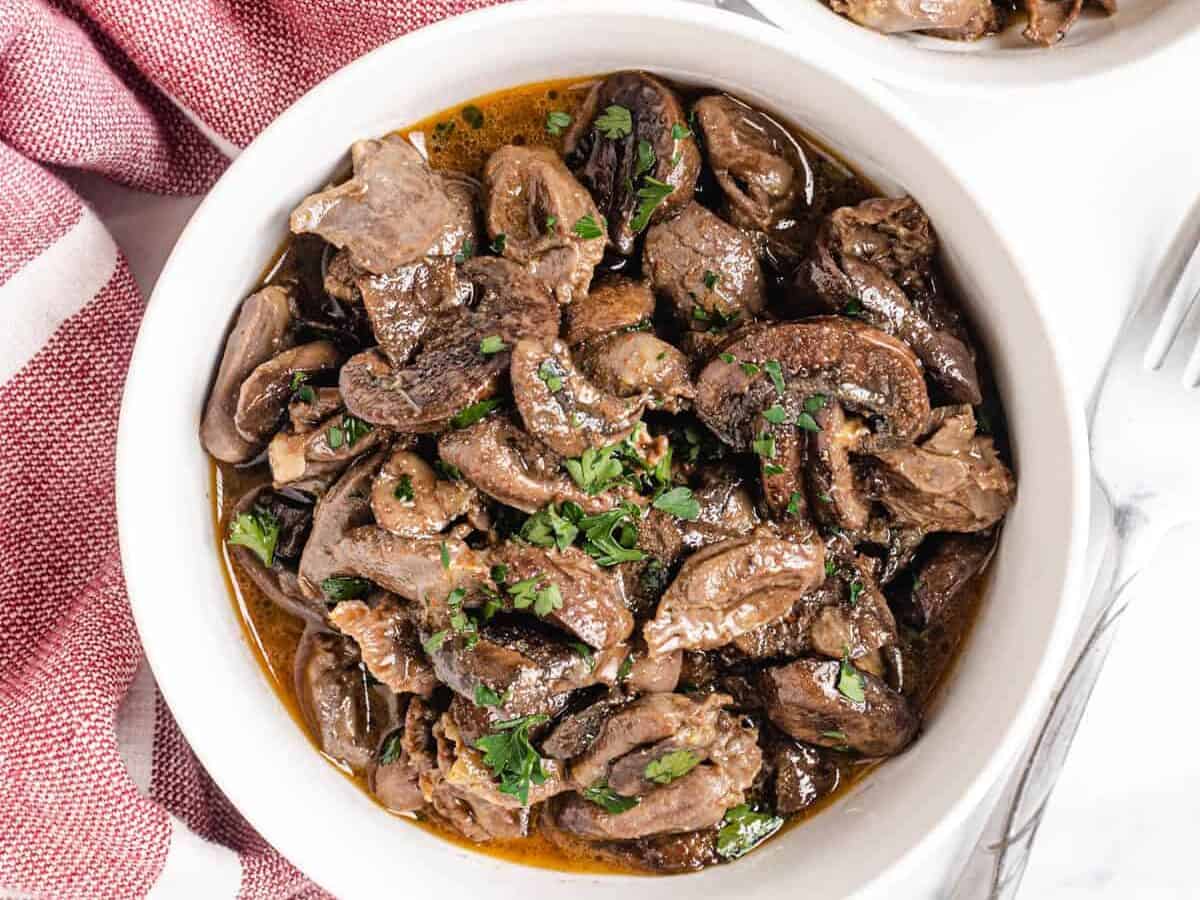 If you're feeling adventurous and want to try something different, this chicken hearts recipe is for you. Chicken hearts are tender and flavorful, and when cooked with aromatic spices and herbs, they become a true delicacy.
Chermoula Chicken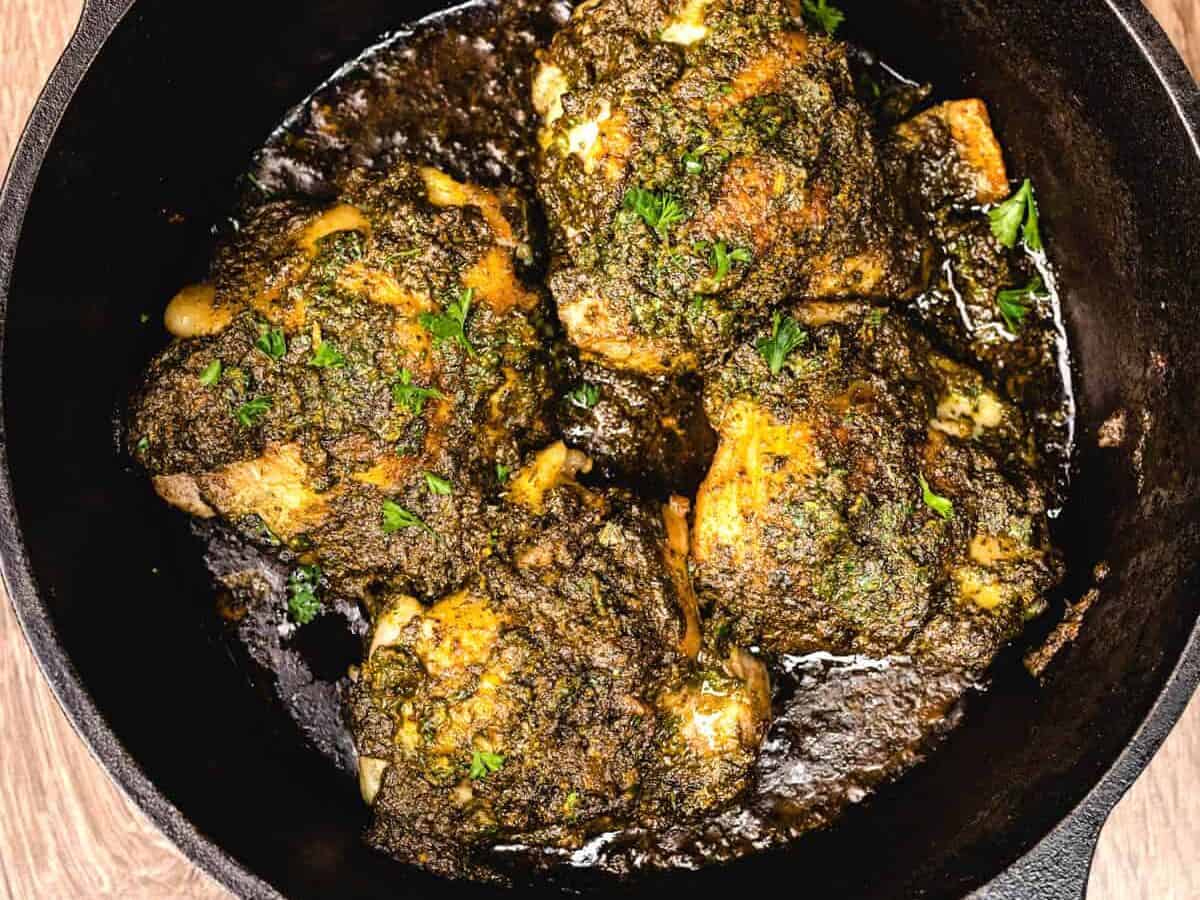 Take your taste buds on a culinary journey with this flavorful chermoula chicken recipe. Chermoula is a North African marinade made with a blend of fresh herbs, spices, and tangy lemon juice. When combined with juicy chicken, it creates a tantalizing flavor explosion.
Peppered Goat Meat
Spice up your next gathering with this mouthwatering peppered goat meat recipe. With its fiery taste and tender meat, this recipe is perfect for those who enjoy bold and intense flavors.
Kachumbari (Kenyan Tomato and Onion Salad)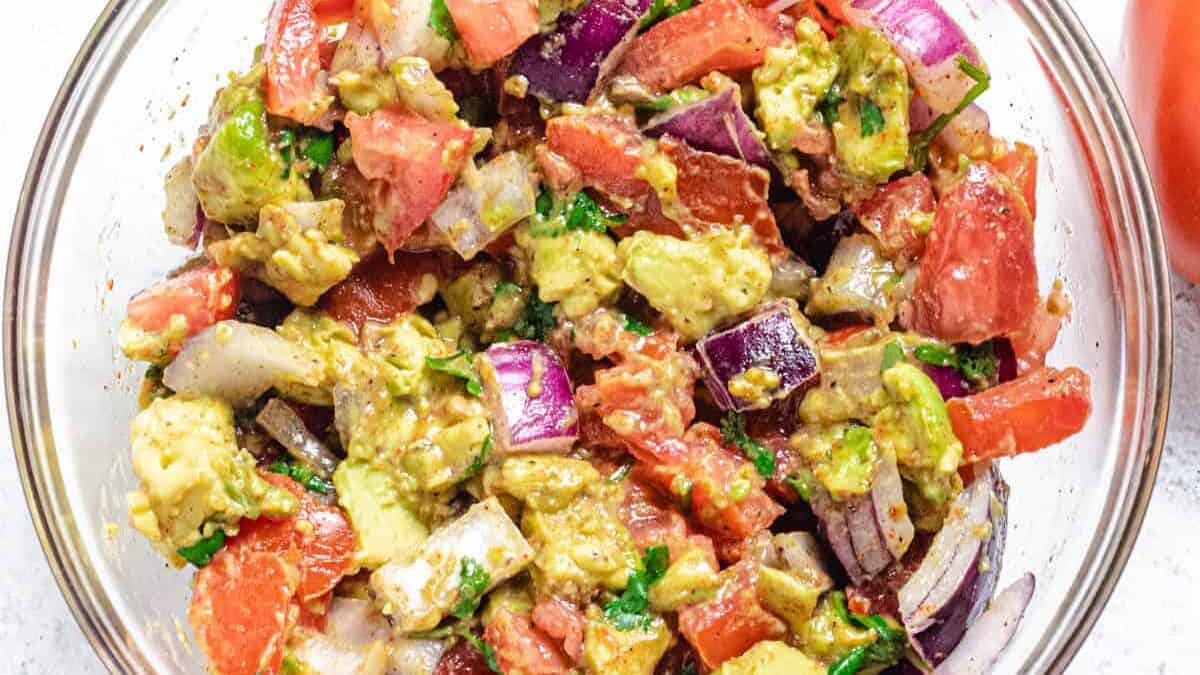 Add a refreshing and vibrant side dish to your meal with this simple and delicious Kachumbari recipe. Originating from Kenya, Kachumbari is a traditional tomato and onion salad that brings a burst of freshness to any plate.
Harissa Chicken (Spicy North African Chicken)
Ignite your taste buds with this fiery and aromatic Harissa chicken recipe inspired by North African cuisine. Harissa is a flavorful chili paste that adds a kick of spice and depth to any dish. Prepare yourself for a delicious adventure!
Salmon Stew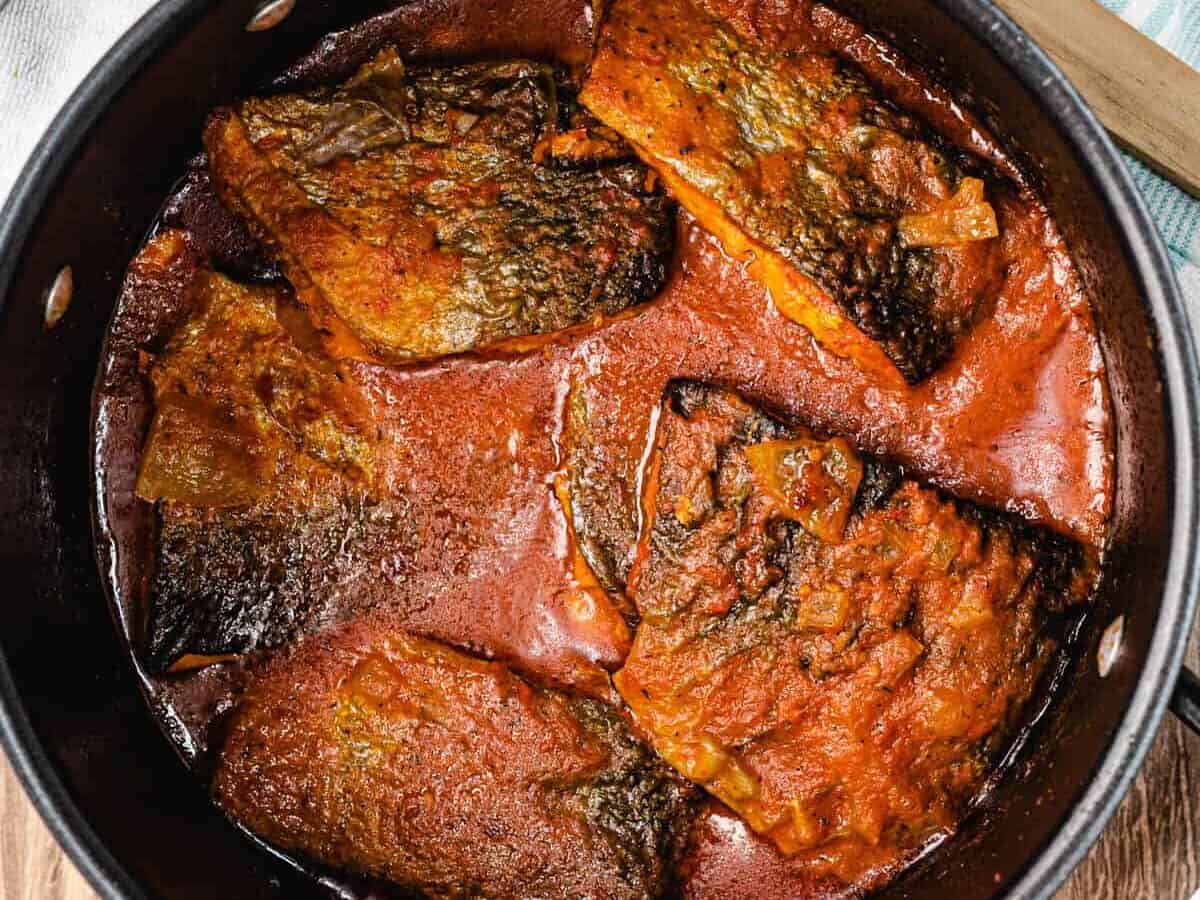 Dive into a bowl of comfort with this hearty and nutritious salmon stew. Packed with tender salmon, vegetables, and a flavorful broth, this stew is a wholesome and satisfying meal option.
Peppered Croaker Fish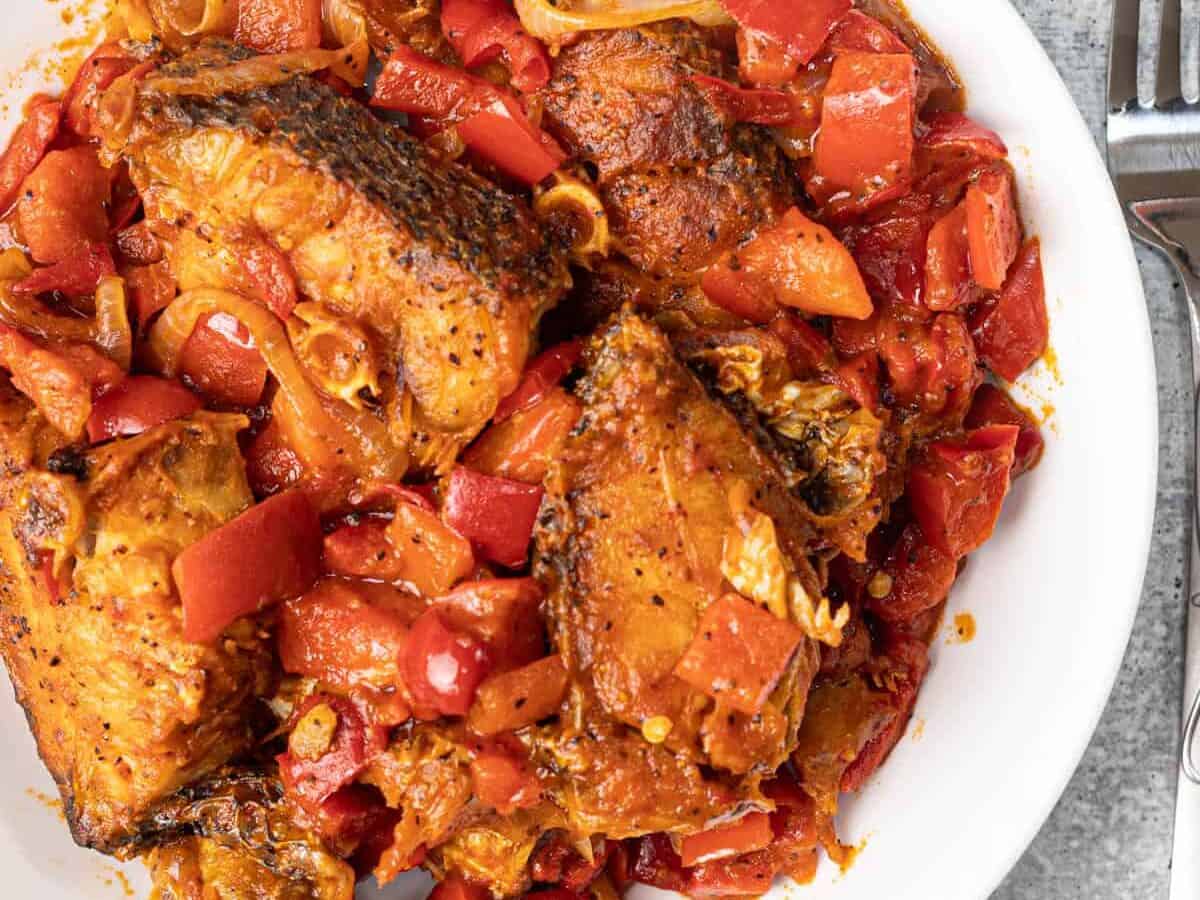 Indulge in the bold and spicy flavors of Nigerian cuisine with this peppered croaker fish recipe. With its crispy exterior and moist flesh, this dish is a delightful treat that will leave your taste buds craving for more.
Cabbage Stew with Ground Beef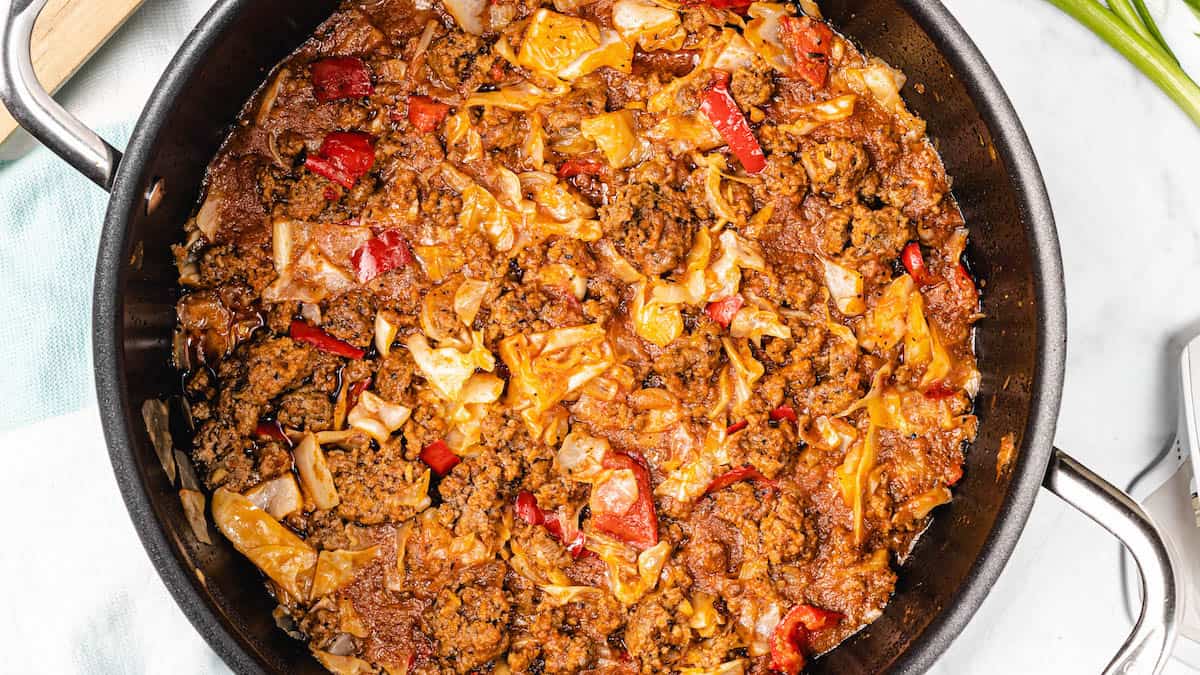 Elevate your cabbage game with this flavorful African cabbage stew made with ground beef. With its combination of tender cabbage, seasoned ground beef, and aromatic spices, this stew is a comforting and nutritious option.
Nigerian Beef Stew
Treat yourself to a bowl of hearty and aromatic Nigerian beef stew. Made with tender chunks of beef, vibrant vegetables, and a rich tomato-based sauce, this stew is bursting with flavors.
Fried Chicken Drumsticks
Sink your teeth into these crispy and flavorful fried chicken drumsticks. With their golden-brown crust and juicy meat inside, these drumsticks are a classic comfort food that will never go out of style.
Poulet Yassa (Senegalese Chicken Recipe)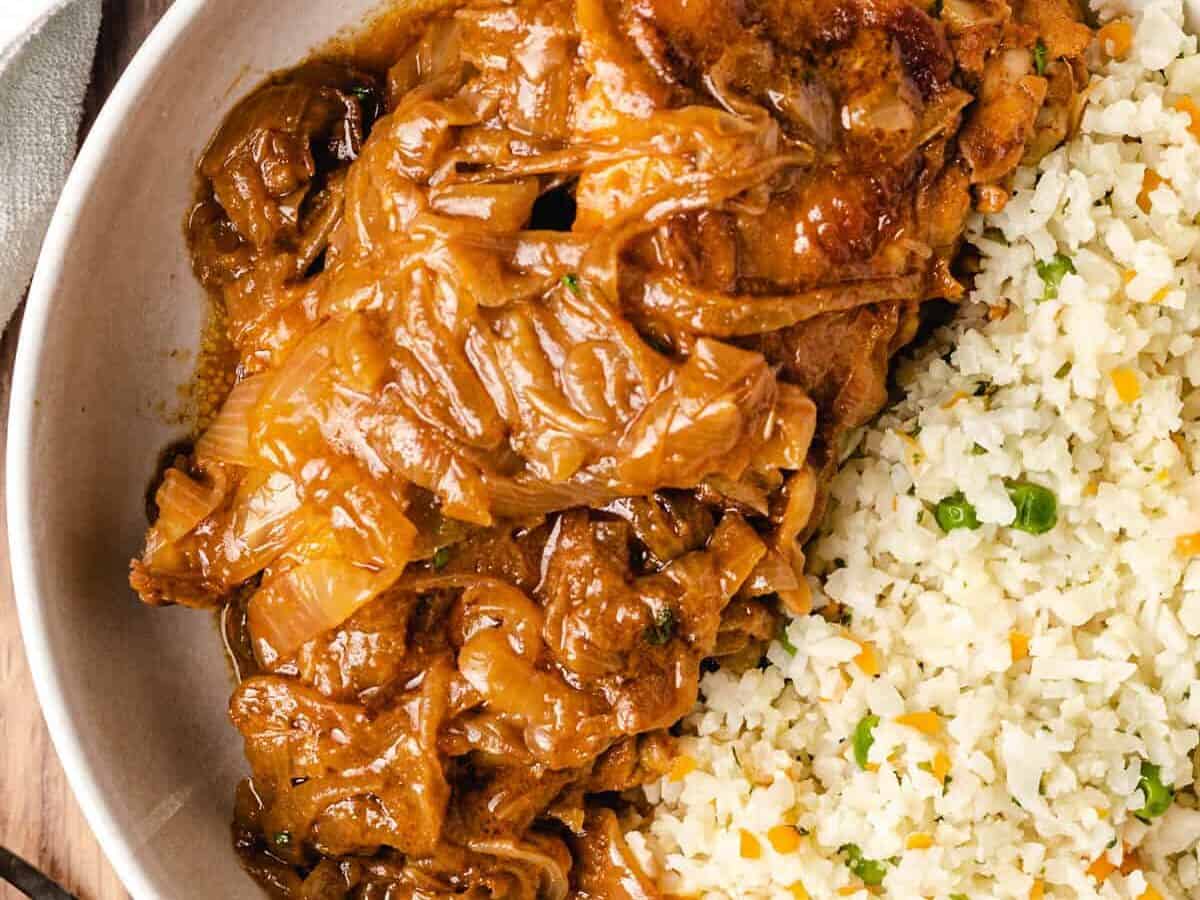 Transport your taste buds to Senegal with this delightful Poulet Yassa recipe. Poulet Yassa is a traditional Senegalese dish featuring marinated chicken cooked with onions, mustard, and lemon juice.
Peppered Gizzard
Discover the irresistible taste of peppered gizzard with this flavorful Nigerian recipe. Whether served as an appetizer, snack, or part of a larger meal, these peppered gizzards are a delightful treat that will have you reaching for more.
Air Fryer Okra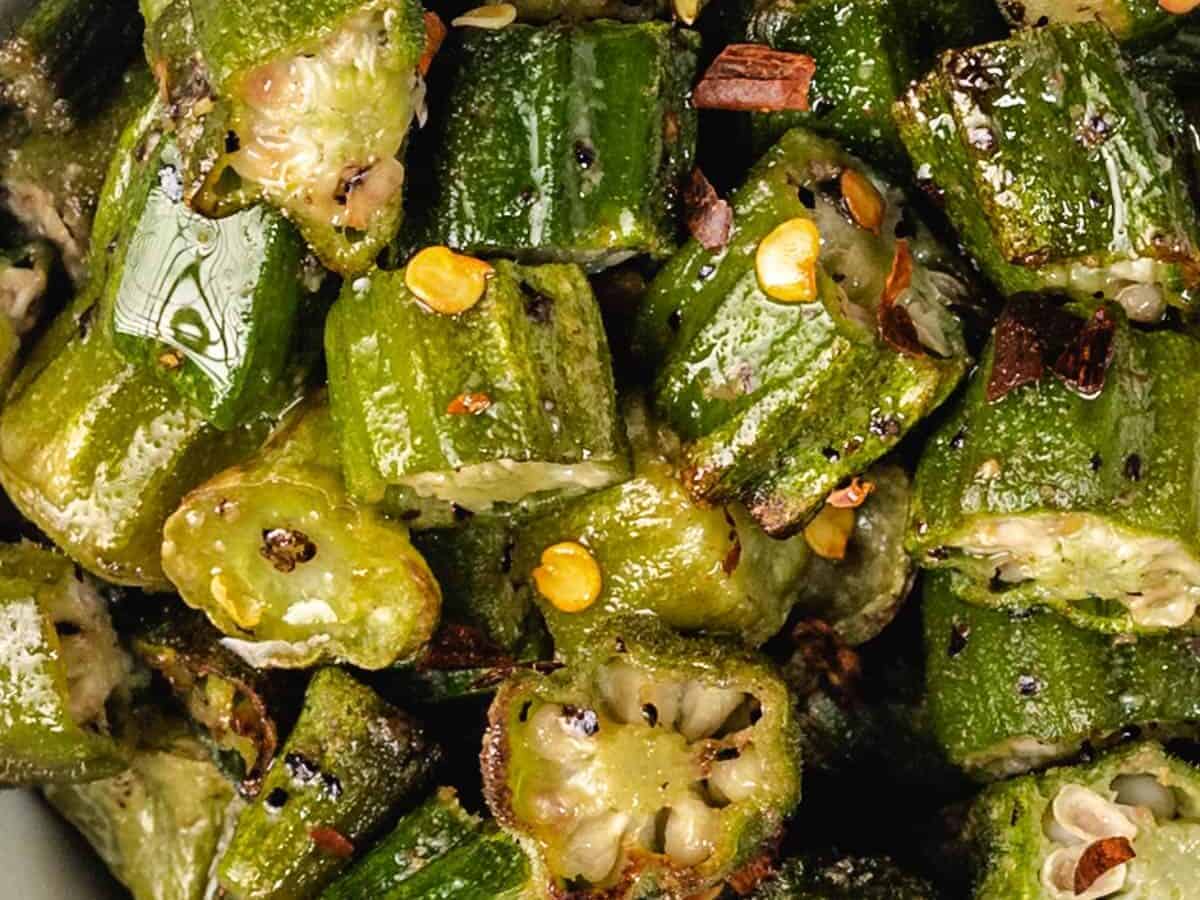 Enjoy a crispy and healthy snack with these air fryer okra bites. These air fryer okra bites are a quick and convenient way to enjoy this nutritious vegetable.
West African Chicken Stew
Made with succulent chicken pieces, tomatoes, peppers, and a blend of traditional spices, this stew is a staple in West African cuisine. Pair it with rice, yam, or your favorite side dish.
Air Fryer Cornish Hen
Enjoy a gourmet dinner at home with this easy and delicious air fryer Cornish hen recipe. Elevate your dinner table with this elegant and succulent dish.
Air Fryer Buffalo Chicken Wings
You will love these crispy and spicy air fryer buffalo chicken wings. With their perfectly crispy skin and tangy buffalo sauce, these wings are a crowd-pleasing favorite.
Eggplant Chicken Stew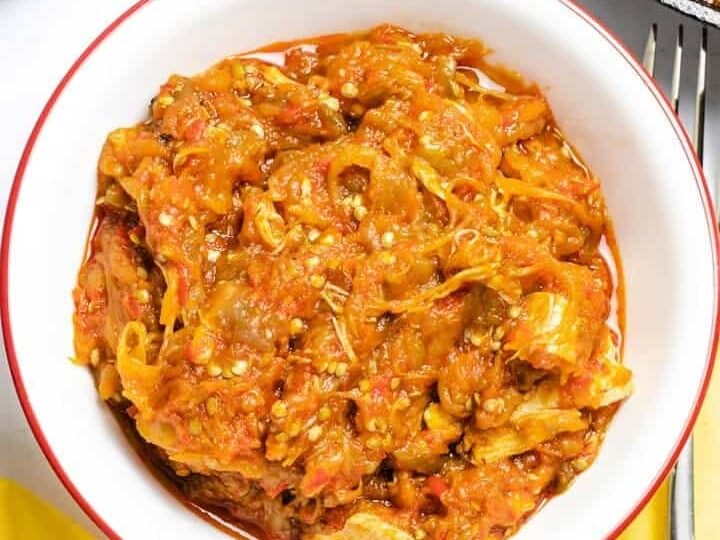 Indulge in the comforting flavors of this eggplant chicken stew. With its tender chicken, melt-in-your-mouth eggplant, and aromatic spices, this stew is a delightful combination of flavors and textures.
Beat the Summer Slump: 13 Energy-Boosting Recipes to Keep You Active and Refreshed
Summer is here, and it's time to beat the heat and stay energized! These 13 refreshing recipes will keep you active and feeling refreshed all season long. From tasty treats to energy-boosting delights, get ready to conquer the summer slump with these amazing dishes!
Beat the Summer Slump: 13 Energy-Boosting Recipes to Keep You Active and Refreshed
26 Recipes That Will Make Your Inner Foodie Jump for Joy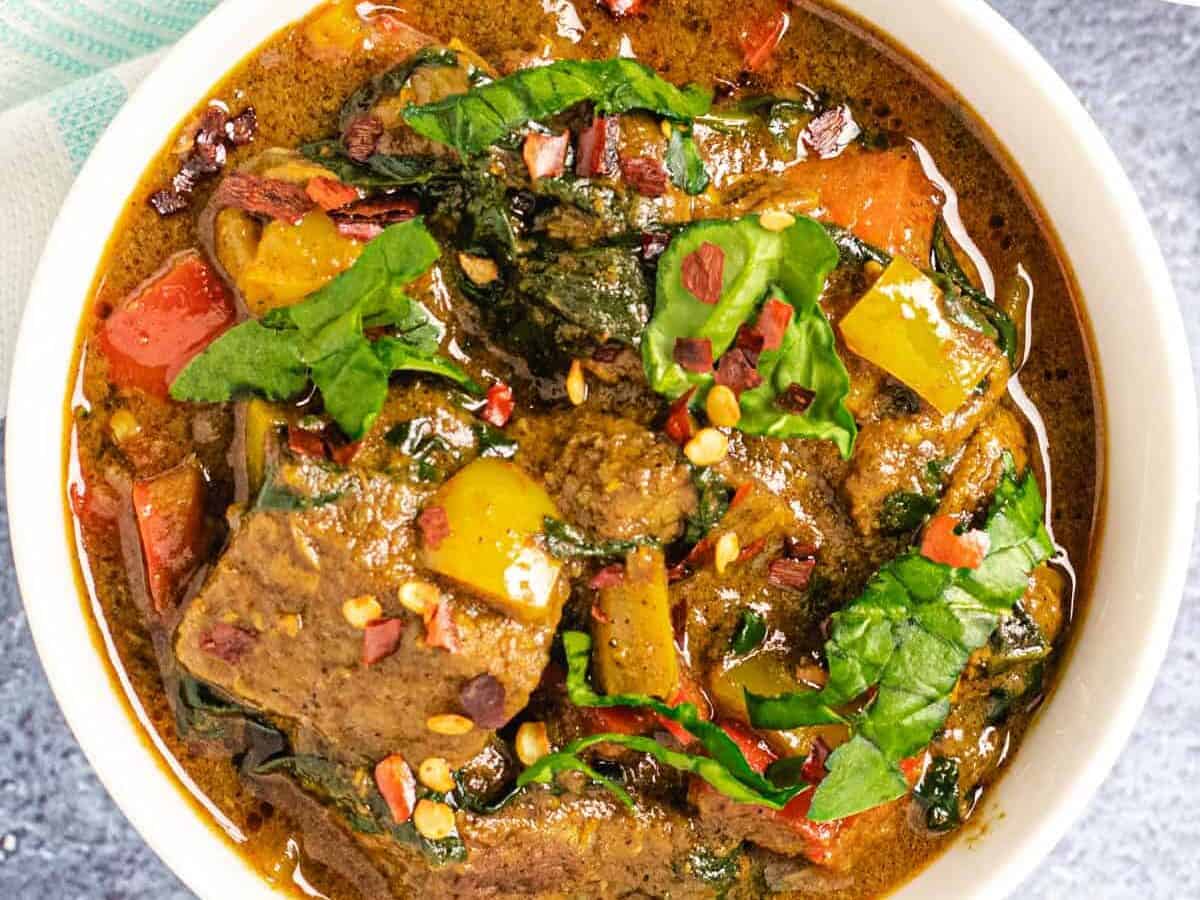 Calling all foodies! Get ready to jump for joy with these 26 incredible recipes. Each dish is a flavor-packed adventure that will satisfy your inner foodie like never before. From delightful surprises to mouthwatering delights, prepare to have your taste buds dancing in delight!
26 Recipes That Will Make Your Inner Foodie Jump for Joy
Get Ready to Swoon: 25 Recipes That Will Make Your Heart Skip a Beet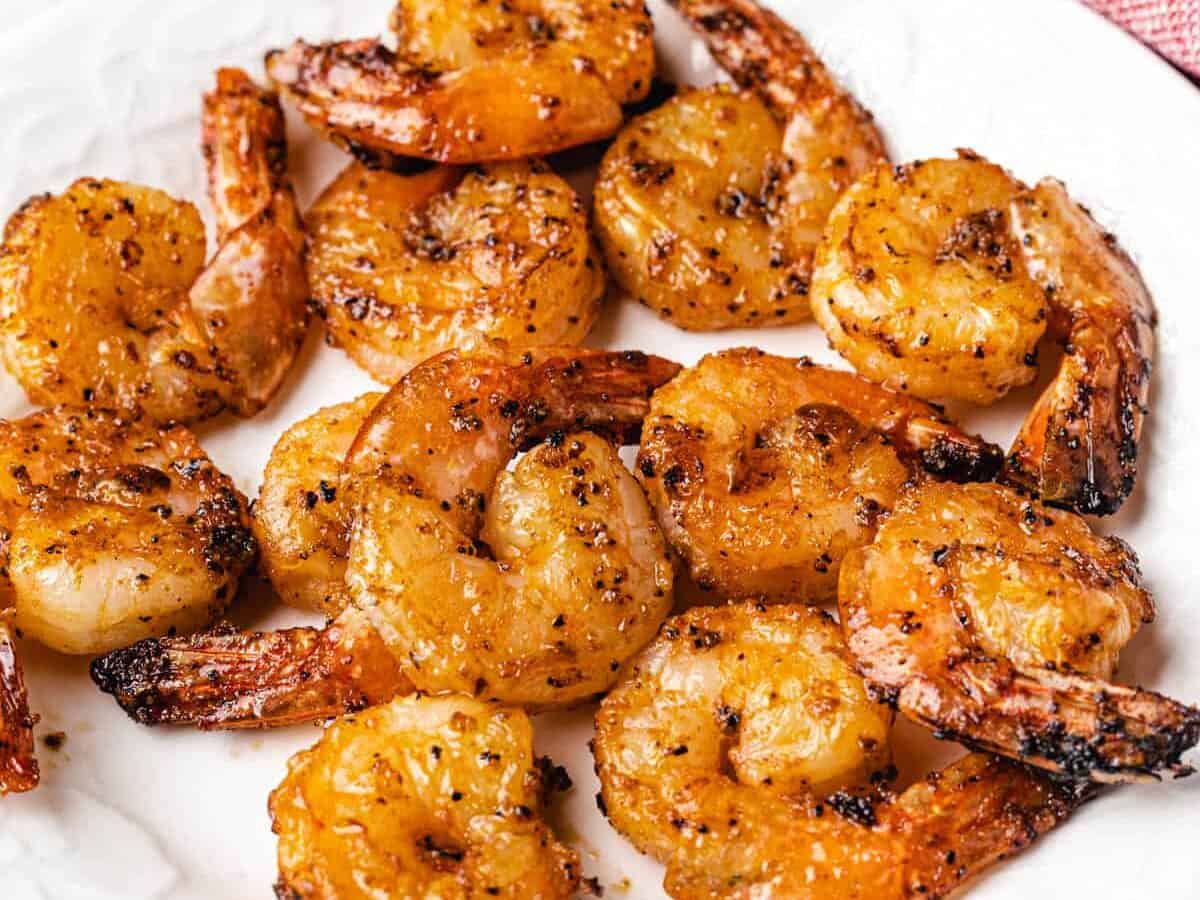 Are you ready to fall in love with food? These 25 recipes are so incredible, they will make your heart skip a beat! From delicious surprises to swoon-worthy flavors, get ready to be captivated by these dishes that will leave you wanting more!
Get Ready to Swoon: 25 Recipes That Will Make Your Heart Skip a Beat