Ready for a tasty journey into the world of cooking? Kitchen adventures await with these exciting recipes! Whether you're a seasoned chef or just starting out, get ready to embark on a delicious culinary quest. Let's explore the joy of creating mouthwatering dishes together!
Nigerian Chicken Stew
Nigerian chicken stew is a delightful West African stew made with chicken thighs and simmered in a savory sauce made with tomatoes and peppers. It is so versatile and can be eaten with many different dishes!
Turkey Bone Broth
Don't throw your leftover Thanksgiving turkey carcass after your Thanksgiving dinner. Instead, make this healthy Instant Pot turkey bone broth recipe!
Turkey Meatballs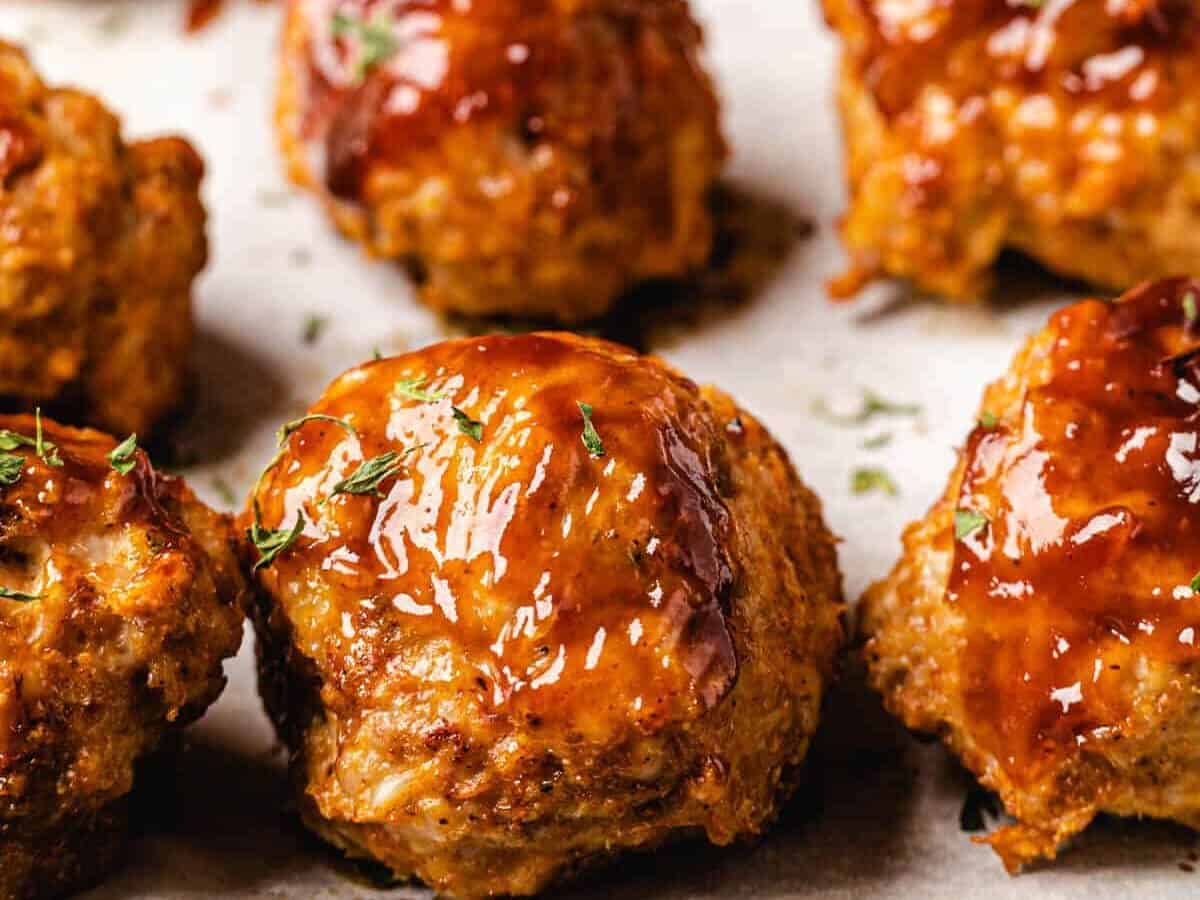 Turkey meatballs are a healthy alternative to traditional meatballs. Serve them with marinara sauce, BBQ sauce, or buffalo sauce for a delicious appetizer!
Egg Roll in A Bowl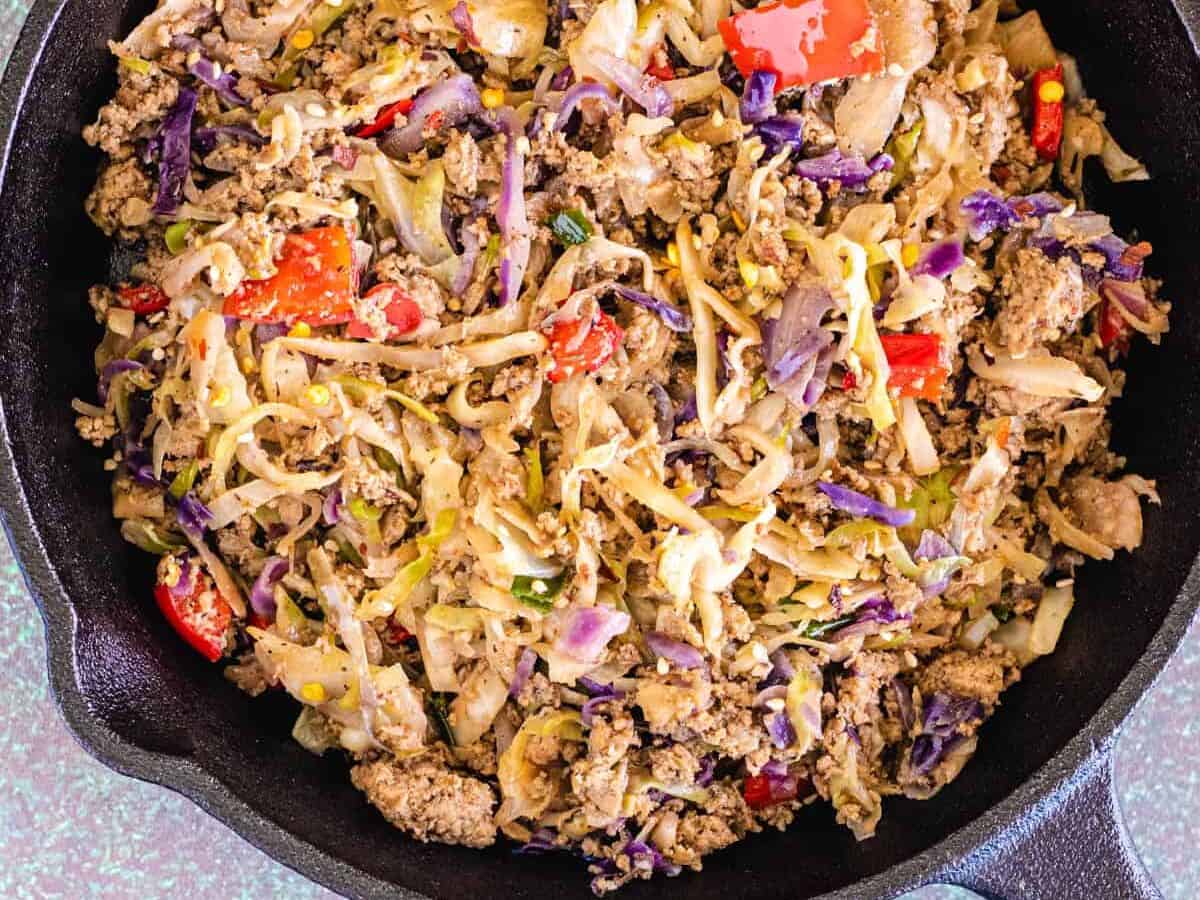 This egg roll in a bowl has a deliciously bold flavor you will not be able to resist. Once you try this deconstructed egg roll bowl once, you will be completely hooked!
Sausage Pepper Cauliflower Rice Skillet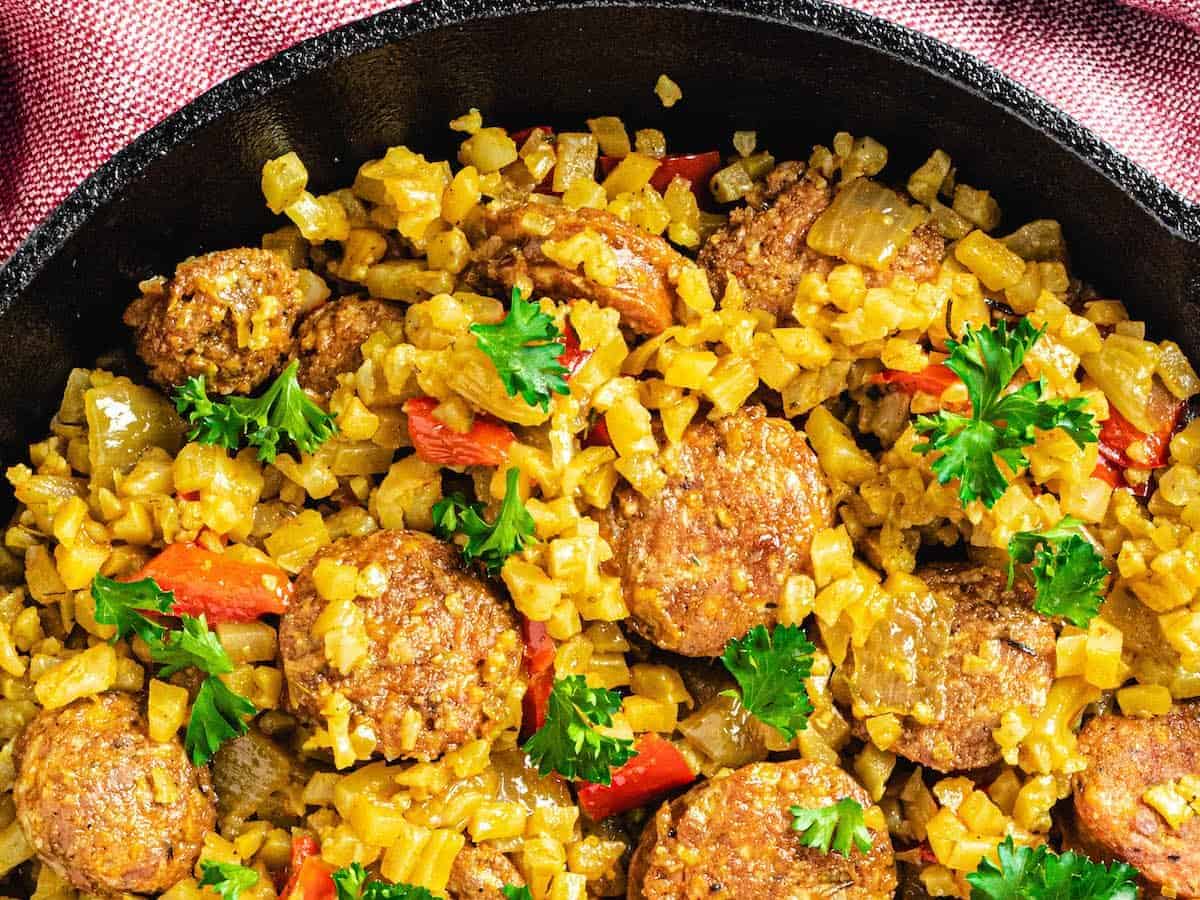 This sausage and cauliflower rice skillet made with peppers is an incredibly easy cauliflower rice recipe that is ready in no time!
Instant Pot Pork Chops
This Instant Pot Pork Chops recipe is destined to be one of your favorite dinners. Heavy cream, beef stock, and aromatic spices come together to make a creamy and delicious dish!
BBQ Shrimp Skewers
Indulge in the fiery flavors of BBQ Grilled Shrimp Skewers with a spicy twist. These skewers are bursting with mouthwatering taste, making them a perfect addition to any backyard gathering or summer cookout.
Instant Pot Shredded Beef
Prepare for a melt-in-your-mouth experience with Instant Pot Shredded Beef. This tender and flavorful dish requires minimal effort but delivers maximum satisfaction, perfect for creating delicious tacos, and sandwiches or enjoying as a main course.
Air Fryer Chicken Legs
Get ready for crispy perfection with Air Fryer Chicken Legs. These juicy and flavorful chicken legs are effortlessly cooked to golden-brown perfection, making them a family favorite and a great option for a hassle-free dinner.
Spicy Coleslaw Recipe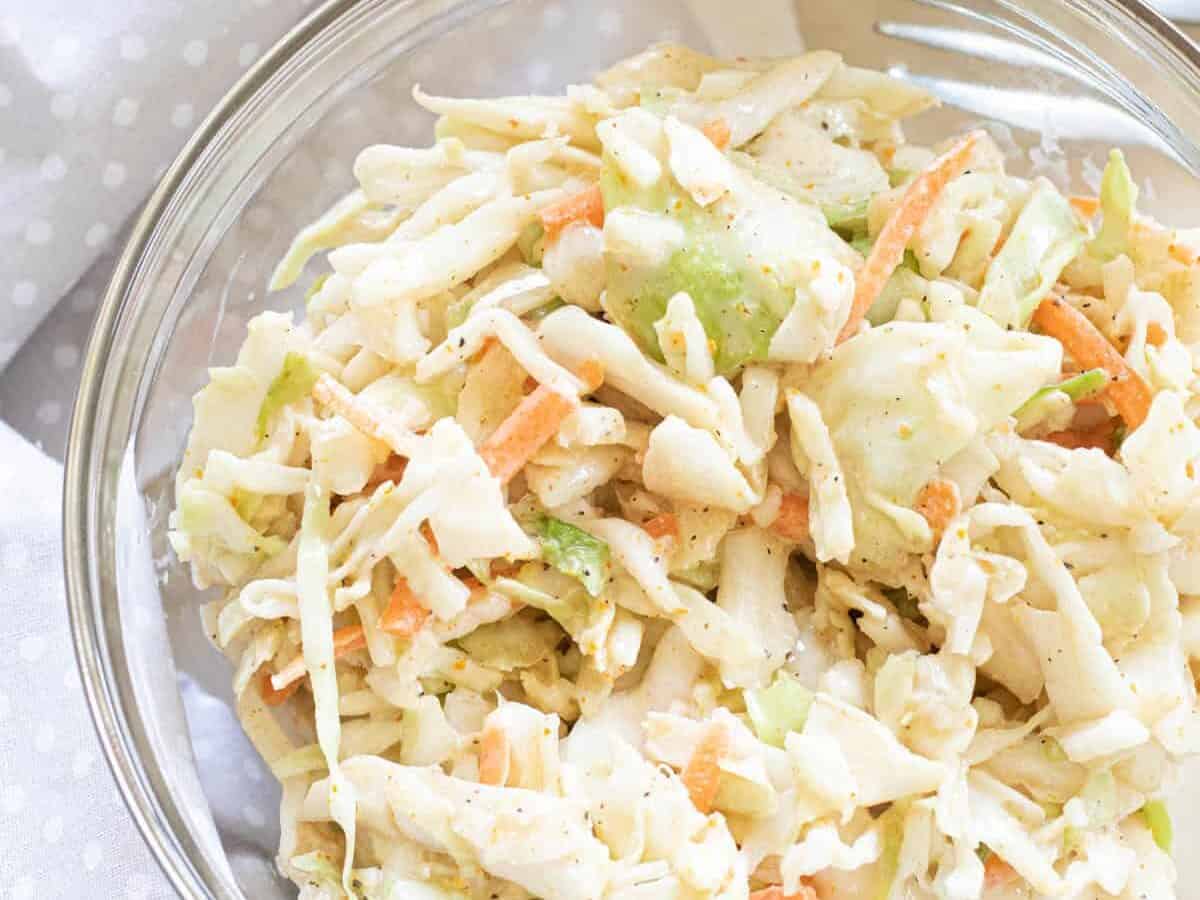 Kick up the heat with this coleslaw recipe, a zesty and vibrant side dish that adds a punch of flavor to any meal. This coleslaw is the perfect balance of creamy and spicy, making it a delicious accompaniment to grilled meats or sandwiches.
Air Fryer Salmon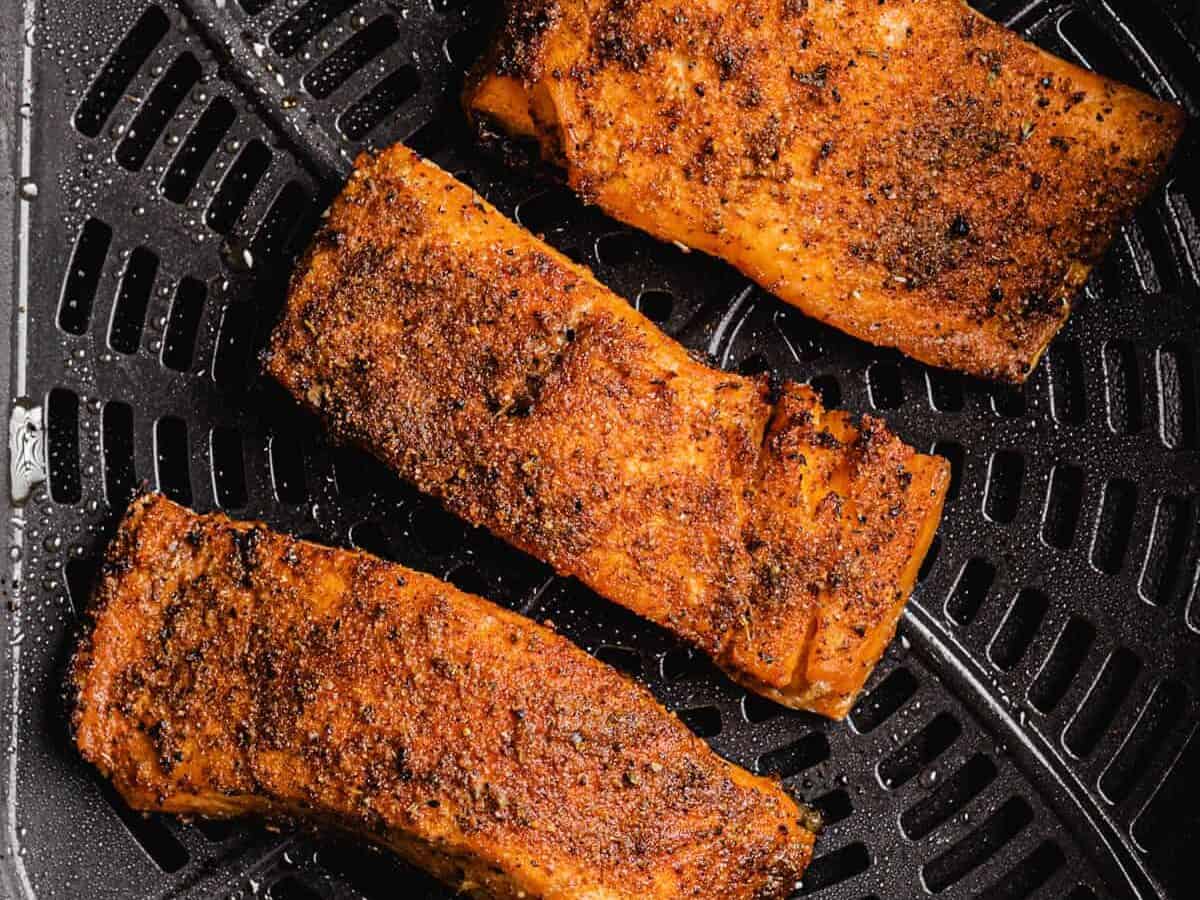 Experience the succulent and tender Air Fryer Salmon Recipe, a quick and hassle-free way to enjoy this delectable fish. With its crispy exterior and moist interior, this salmon dish is a true crowd-pleaser and a great choice for a healthy and flavorful dinner.
Instant Pot Chicken Curry
Prepare your taste buds for a flavorful adventure with Instant Pot Chicken Curry. This aromatic and comforting dish brings together tender chicken, aromatic spices, and creamy curry sauce for a truly satisfying meal that will transport you to the streets of India.
Meatloaf Recipe
Satisfy your cravings for classic comfort food with this easy Meatloaf Recipe. Packed with savory flavors and a moist texture, this meatloaf is a crowd-pleaser that will have everyone asking for seconds.
Oven Baked Salmon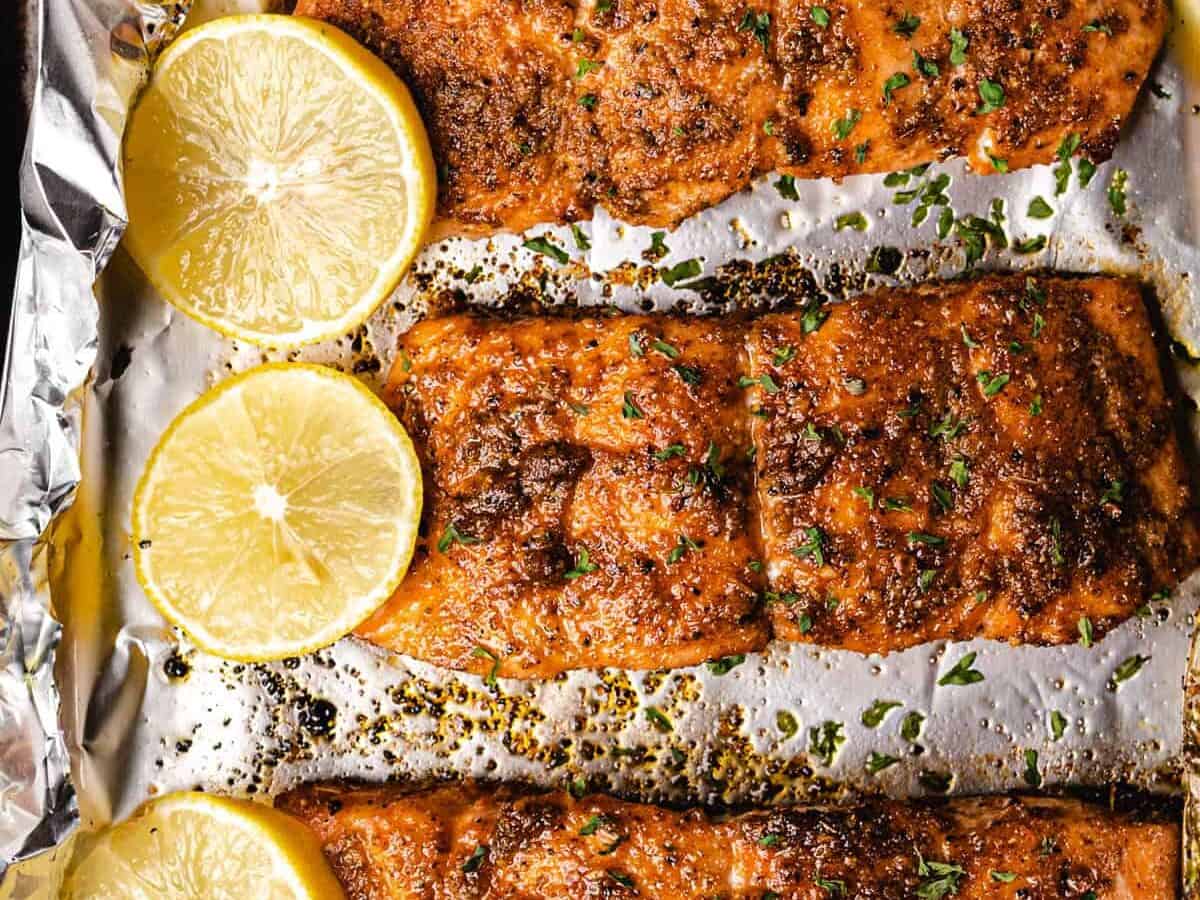 Indulge in the rich flavors of Oven-Baked Salmon, a simple and elegant dish that requires minimal effort. With its perfectly flaky texture and delicious seasoning, this salmon recipe is real crowd-pleaser!
Tasty Spaghetti Squash
Discover a tasty alternative with Tasty Spaghetti Squash Recipe, a healthy option that brings the goodness of pasta without guilt. With its tender strands and versatility, spaghetti squash is a nutritious and delicious option for creating a variety of satisfying meals.
Peri Peri Chicken Wings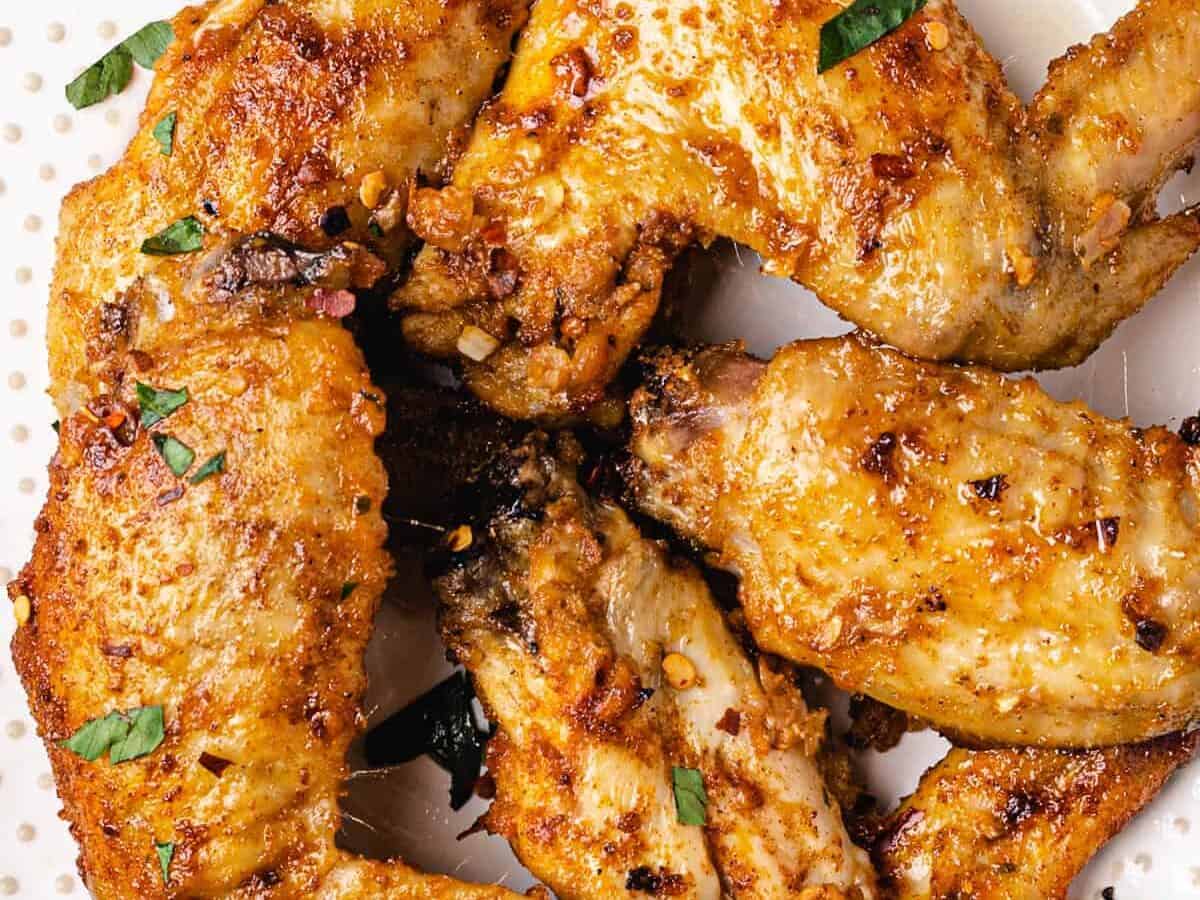 Experience the fiery and bold flavors of Peri-Peri Chicken Wings. These wings are marinated in a spicy peri-peri sauce, delivering a burst of flavor with every bite, perfect for game-day snacks or as a crowd-pleasing appetizer.
Spicy Sausage Dip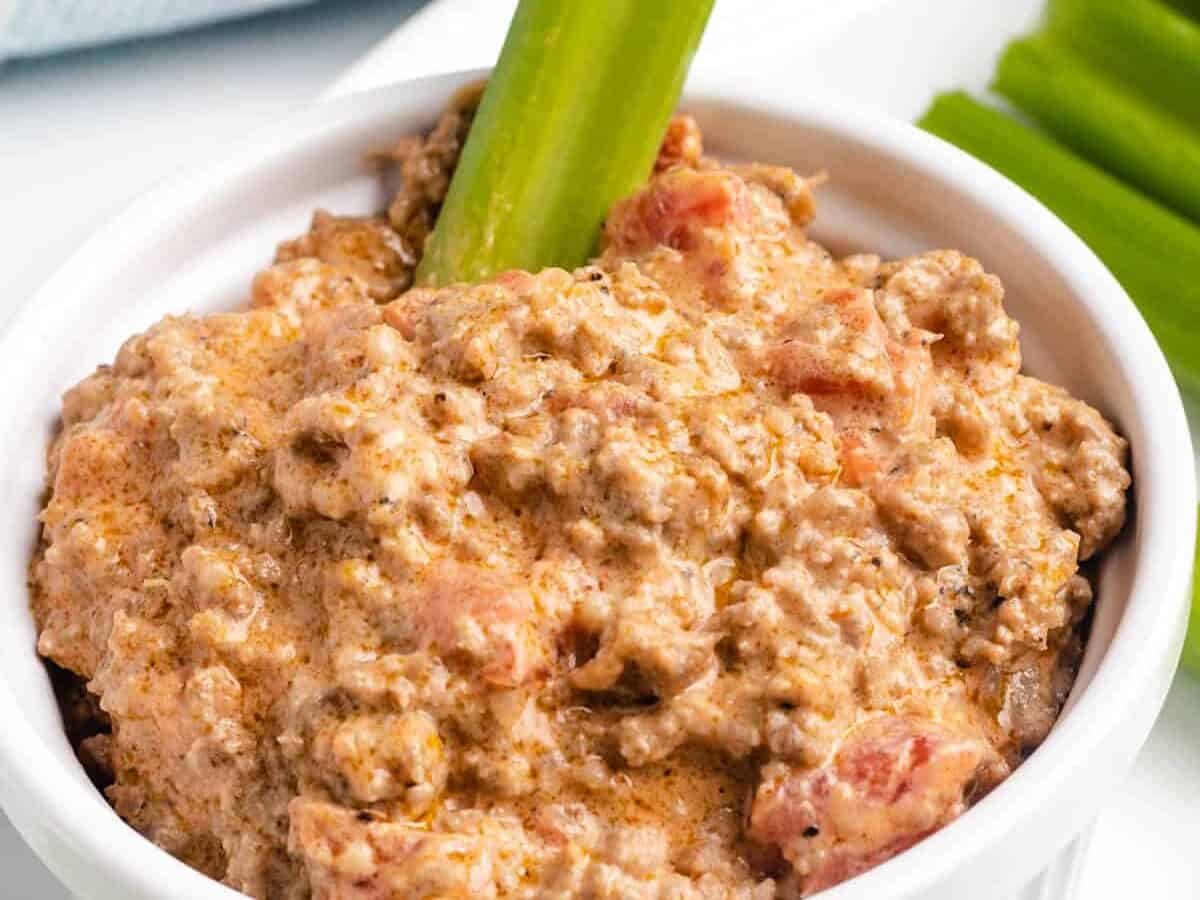 Dive into the creamy and spicy goodness of Spicy Sausage Dip, a crowd-pleasing appetizer that will leave your taste buds begging for more. Packed with savory sausage, tangy spices, and creamy cheese, this dip is a guaranteed hit at any gathering.
Air Fryer Shrimp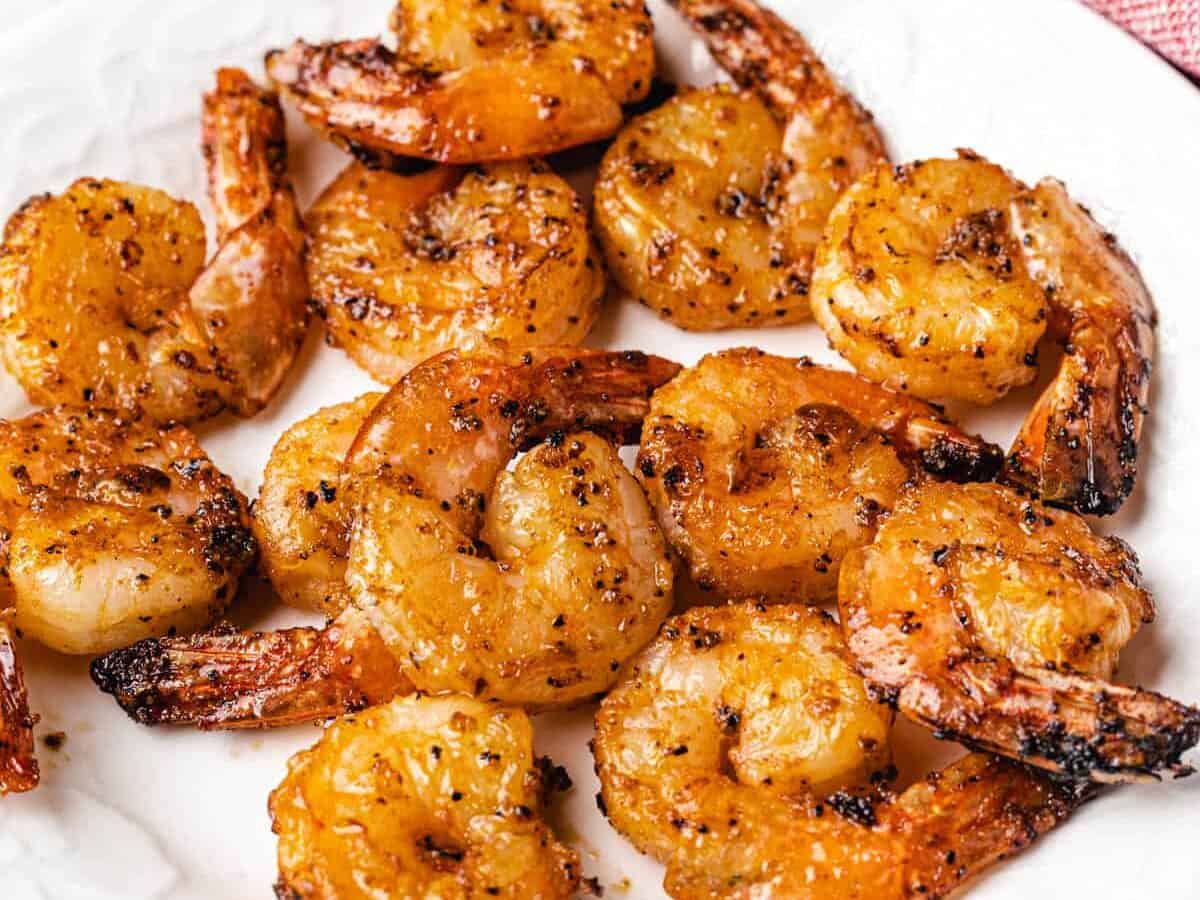 Enjoy a quick and easy seafood delight with Air Fryer Shrimp. These crispy and succulent shrimp are ready in minutes, making them a convenient option for a delicious appetizer or a satisfying addition to salads and pasta dishes.
Fried Chicken Breast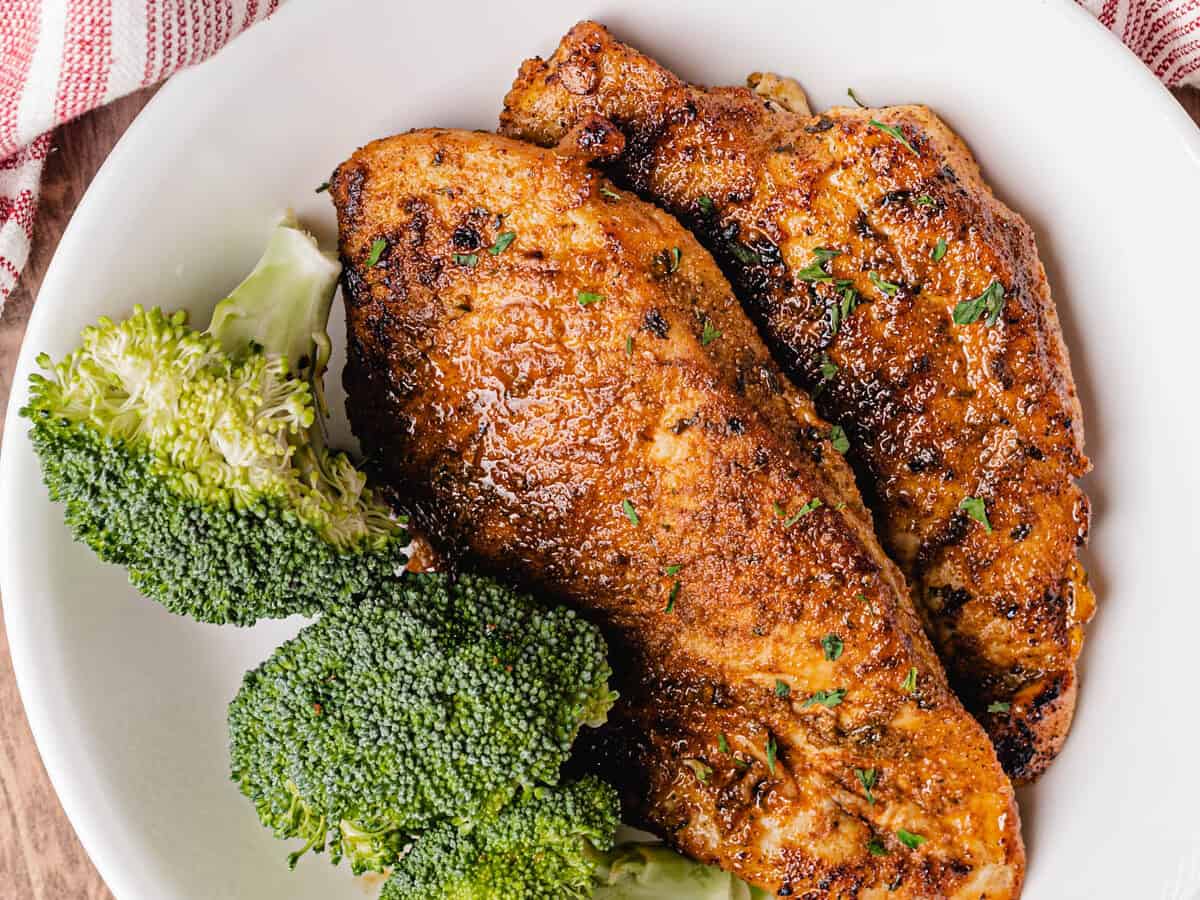 Treat yourself to the crispy and flavorful delight of Fried Chicken Breast. With its golden-brown exterior and juicy interior, this classic dish is a true comfort food that will have you coming back for seconds.
Sausage Rougail
Experience the exotic flavors of Sausage Rougail, a traditional Mauritian dish. This hearty and flavorful stew combines aromatic spices, sausages, and tomatoes for a tantalizing meal.
Cauliflower Jambalaya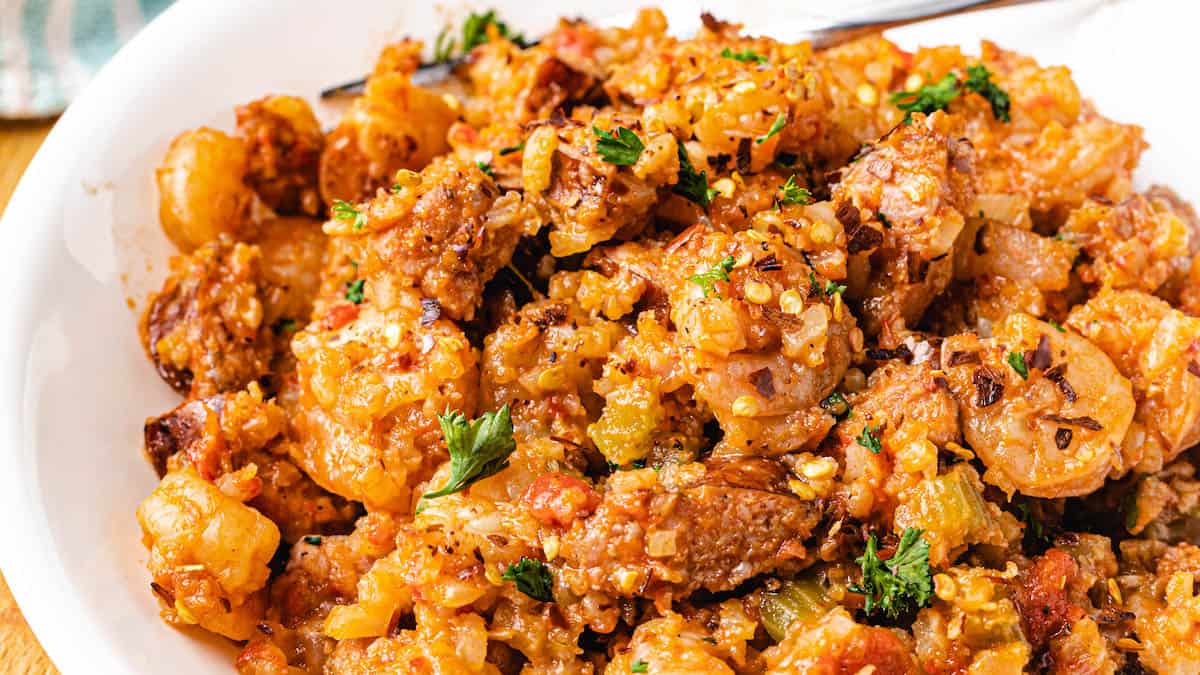 Savor the bold and spicy flavors of cauliflower jambalaya, a healthy twist on a classic Louisiana dish. Packed with a medley of savory meats, aromatic vegetables, and Cajun seasoning, this jambalaya is a delightful and satisfying one-pot meal.
Air Fryer Steak Bites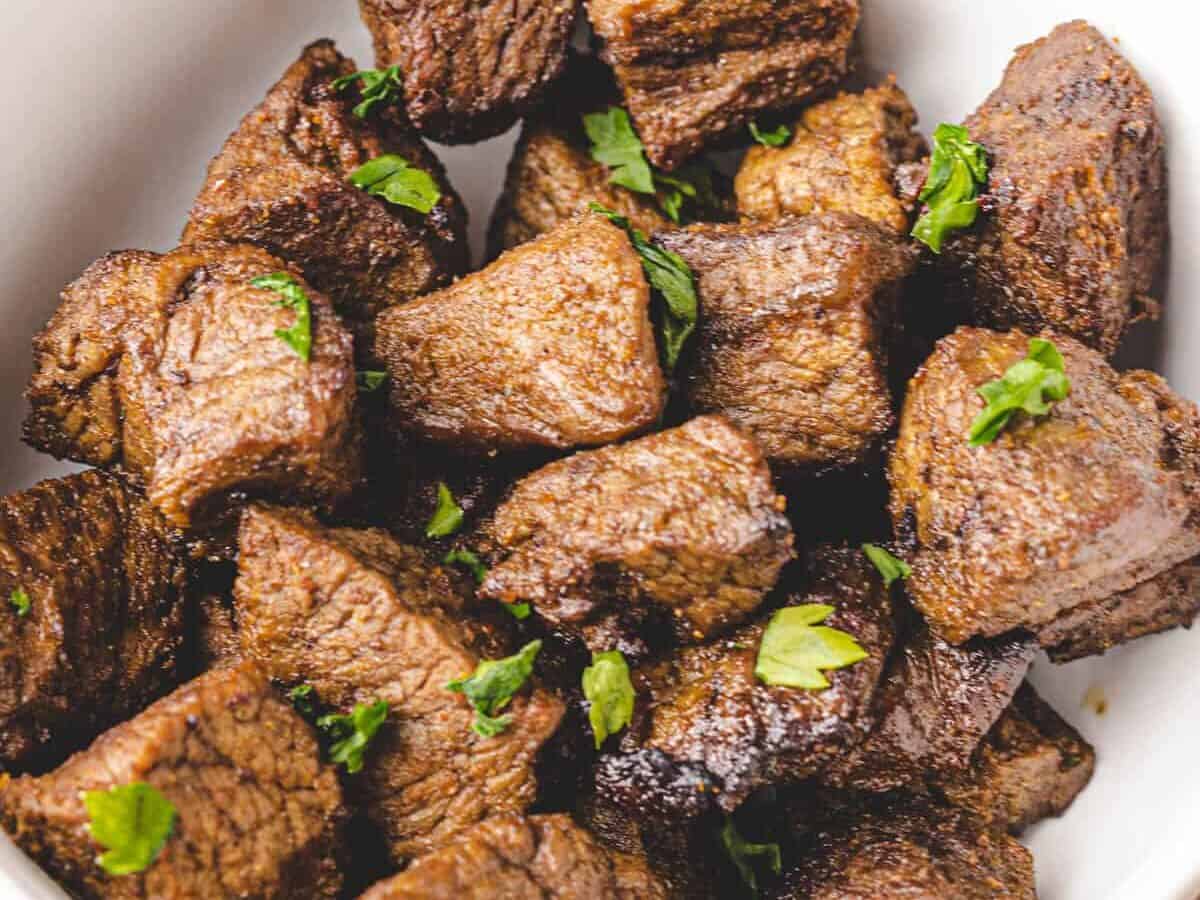 Enjoy tender and flavorful Air Fryer Steak Bites that are seared to perfection. These bite-sized pieces of steak are irresistibly delicious and make a fantastic appetizer or a satisfying addition to salads and stir-fries.
Air Fryer Pork Belly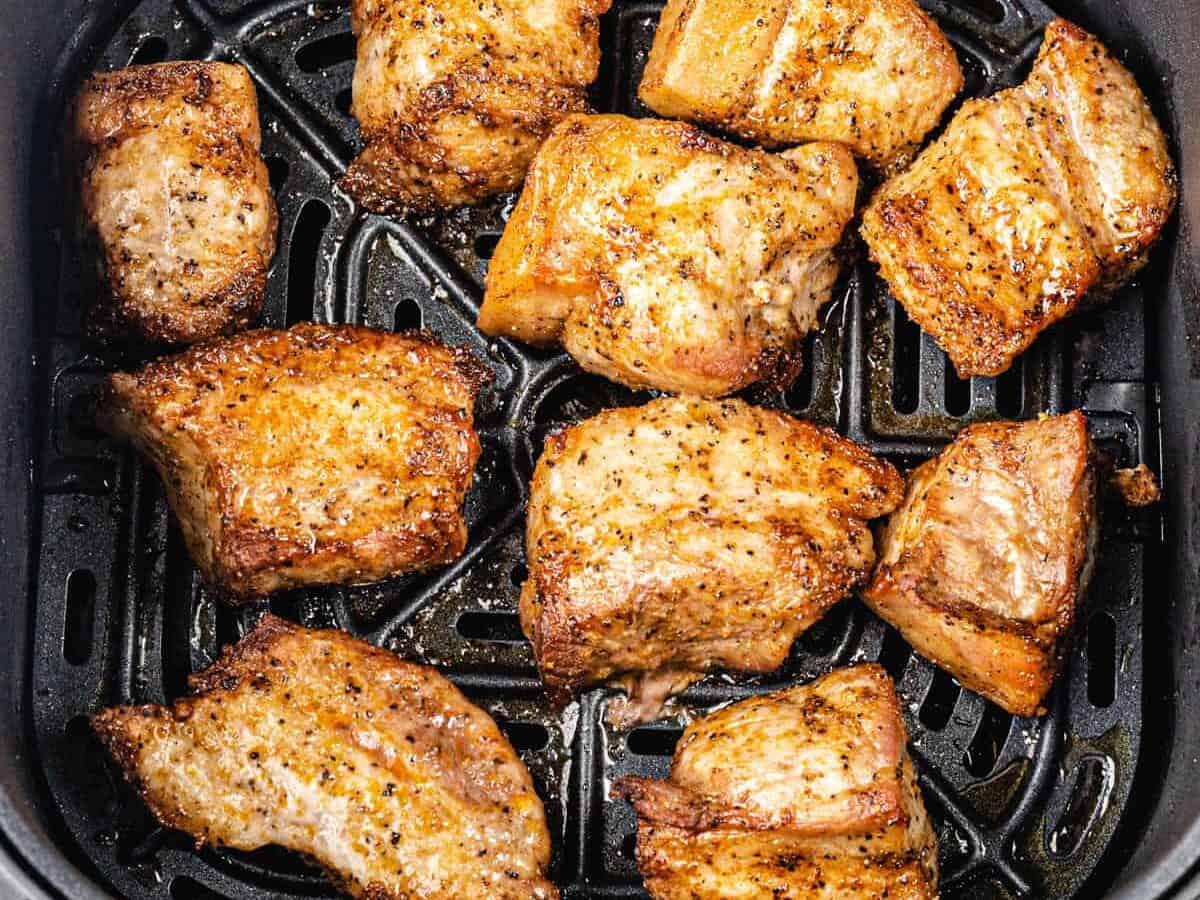 Indulge in the rich and crispy goodness of Air Fryer Pork Belly. With its perfectly rendered fat and irresistible flavors, this dish is a true delight for pork lovers, offering a delicious and satisfying meal option.
Mixed Meat Stew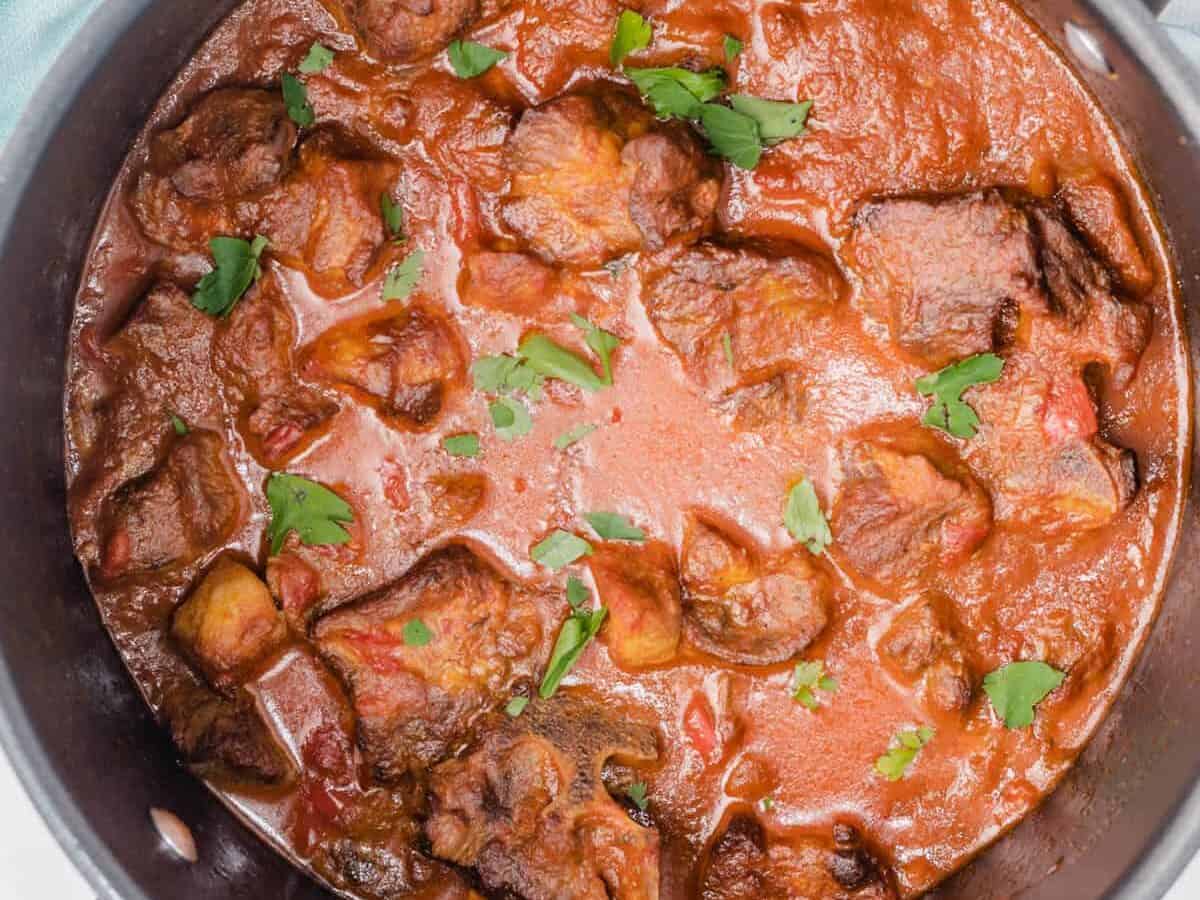 Delight in the hearty and comforting flavors of Mixed Meat Stew. This flavorful stew combines an assortment of meats with aromatic spices and tender vegetables, creating a satisfying and nourishing dish that will warm your soul.
Teriyaki Chicken Yaki Udon (Stir-Fried Udon Noodles)
Satisfy your cravings with Chicken Teriyaki Noodles, a mouthwatering combination of tender chicken, sautéed vegetables, and flavorful teriyaki sauce tossed with noodles. This dish is quick and easy to make, offering a delicious and satisfying meal that the whole family will love.
Pork Fajitas Recipe
Experience the tantalizing flavors of Clean Eating Pork Fajitas, a wholesome and delicious meal option. Packed with marinated pork, colorful peppers, and aromatic spices, these fajitas are a nutritious and satisfying choice for a flavorful dinner.
Taste the Tropical Paradise: 14 Recipes That Will Transport You to a Summer Island Getaway
Get ready to be whisked away to a tropical paradise with these 14 amazing recipes! From the first bite, you'll feel like you're on a summer island getaway. With flavors that transport you to a sunny retreat, get ready to taste the essence of the tropics like never before!
Taste the Tropical Paradise: 14 Recipes That Will Transport You to a Summer Island Getaway
Brace Yourself: 21 Recipes That Will Make Your Taste Buds Do a Victory Dance
Get ready for a flavor fiesta that'll have your taste buds doing the happy dance! With 21 awesome recipes in this collection, your mouth is in for a treat. Get set for a culinary experience that's bound to leave you cheering for more!
Brace Yourself: 21 Recipes That Will Make Your Taste Buds Do a Victory Dance
Seafood Feast: Dive into these Delectable Recipes for Seafood Lovers
Get ready to embark on a mouthwatering journey for seafood enthusiasts! These delectable recipes will transport your taste buds to the ocean's depths. It's time to dive into a seafood feast like no other!
Seafood Feast: Dive into these Delectable Recipes for Seafood Lovers