From special celebrations to everyday meals, we've got delectable dinner recipes that suit every occasion. Whether it's a cozy family dinner or a festive gathering with friends, these recipes have you covered. Get ready to make every meal a memorable one!
Beef Liver Recipe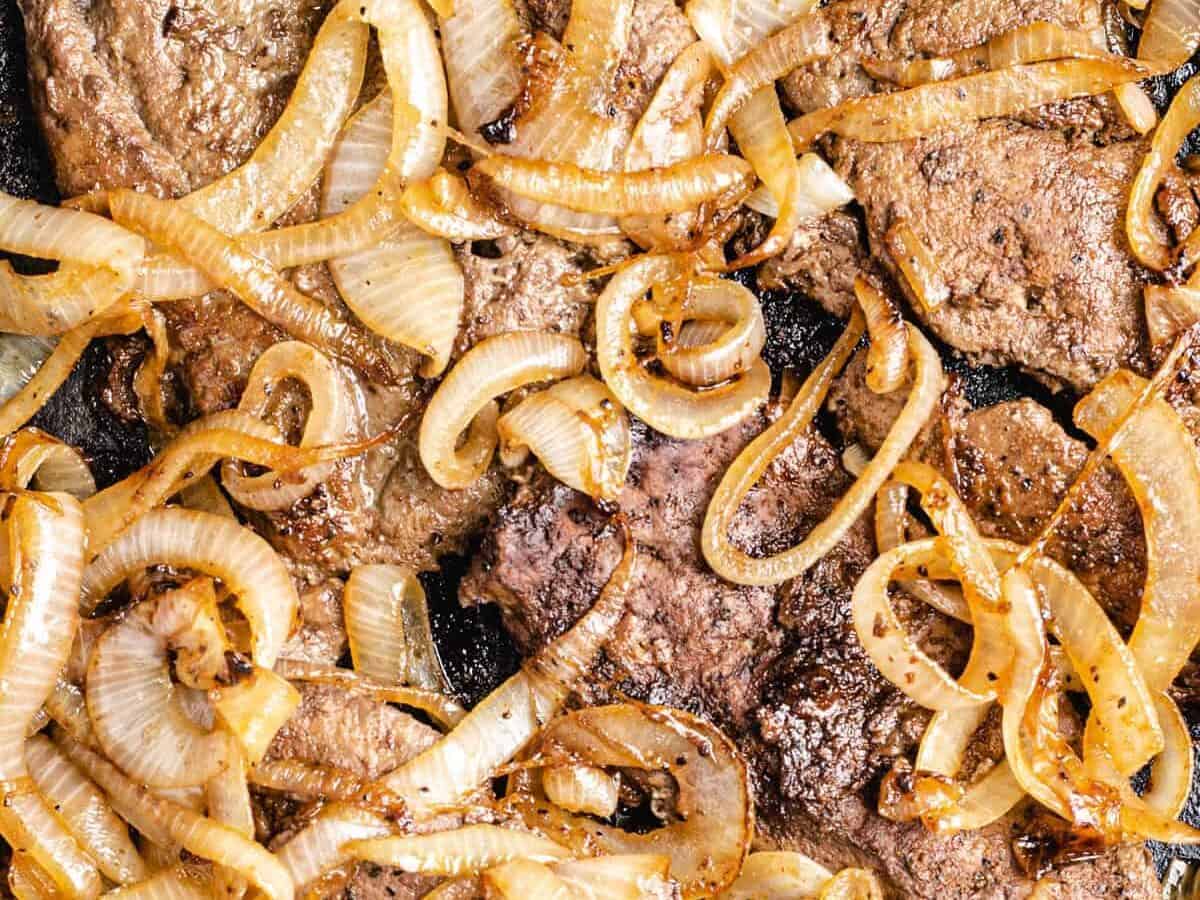 If you've never tried liver before, this classic beef liver recipe will make you fall in love with this superfood. Beef liver is one of the most nutritionally dense foods available, and calf liver topped with caramelized onions is both nutritious and delicious with a mild taste of liver. This is absolutely the best way to serve it and will convert even staunch liver haters!
Sukuma Wiki (Kenyan Collard Greens)
Sukuma wiki is a delicious East African dish, made with a fragrant and delightful combination of collard greens, tomatoes, and spices. Serve it with low carb fufu or cauliflower rice for a delectable low carb dinner!
Lamb Curry with Coconut Milk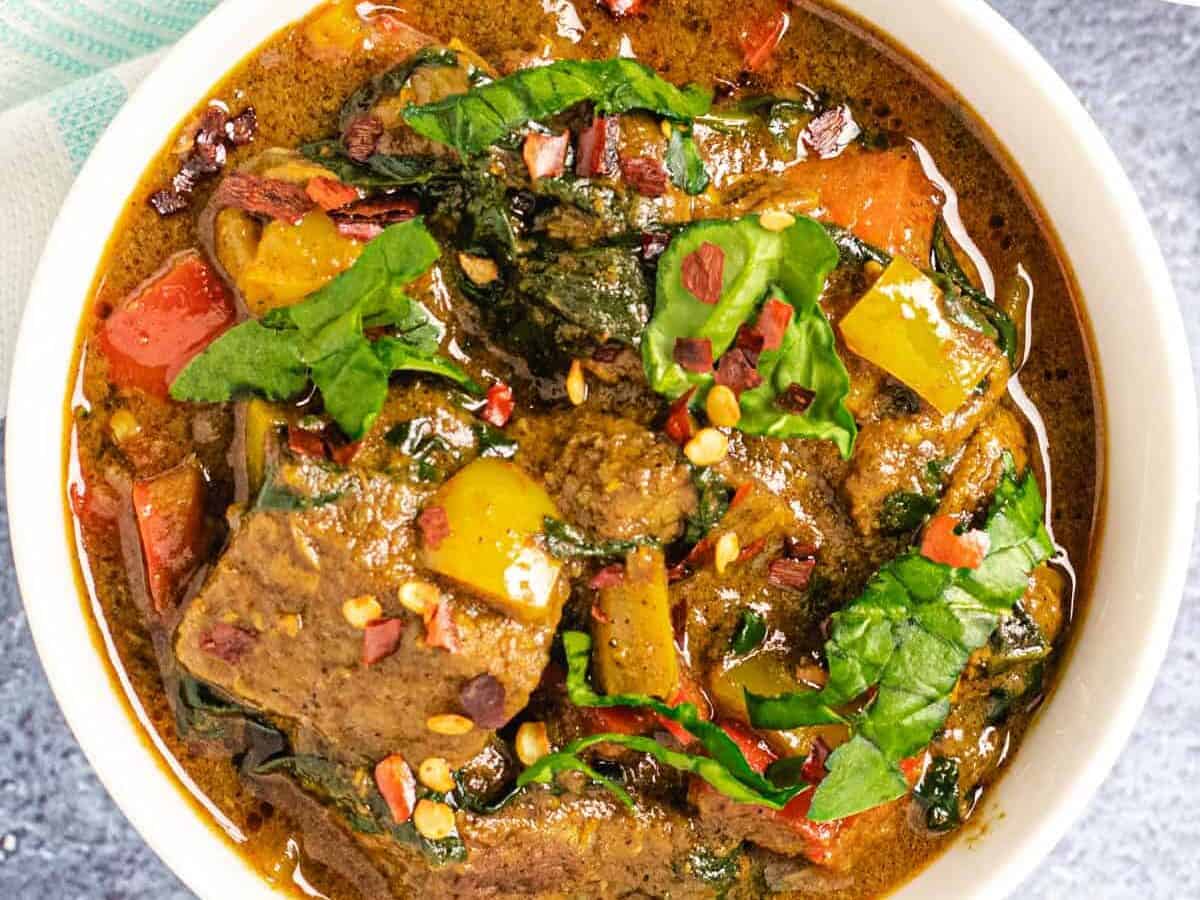 Lamb curry with coconut milk - tender, juicy lamb chunks infused with aromatic spices in a rich curry sauce, and topped with spinach and bell peppers. Sooo finger-licking good!
Pumpkin Chicken Curry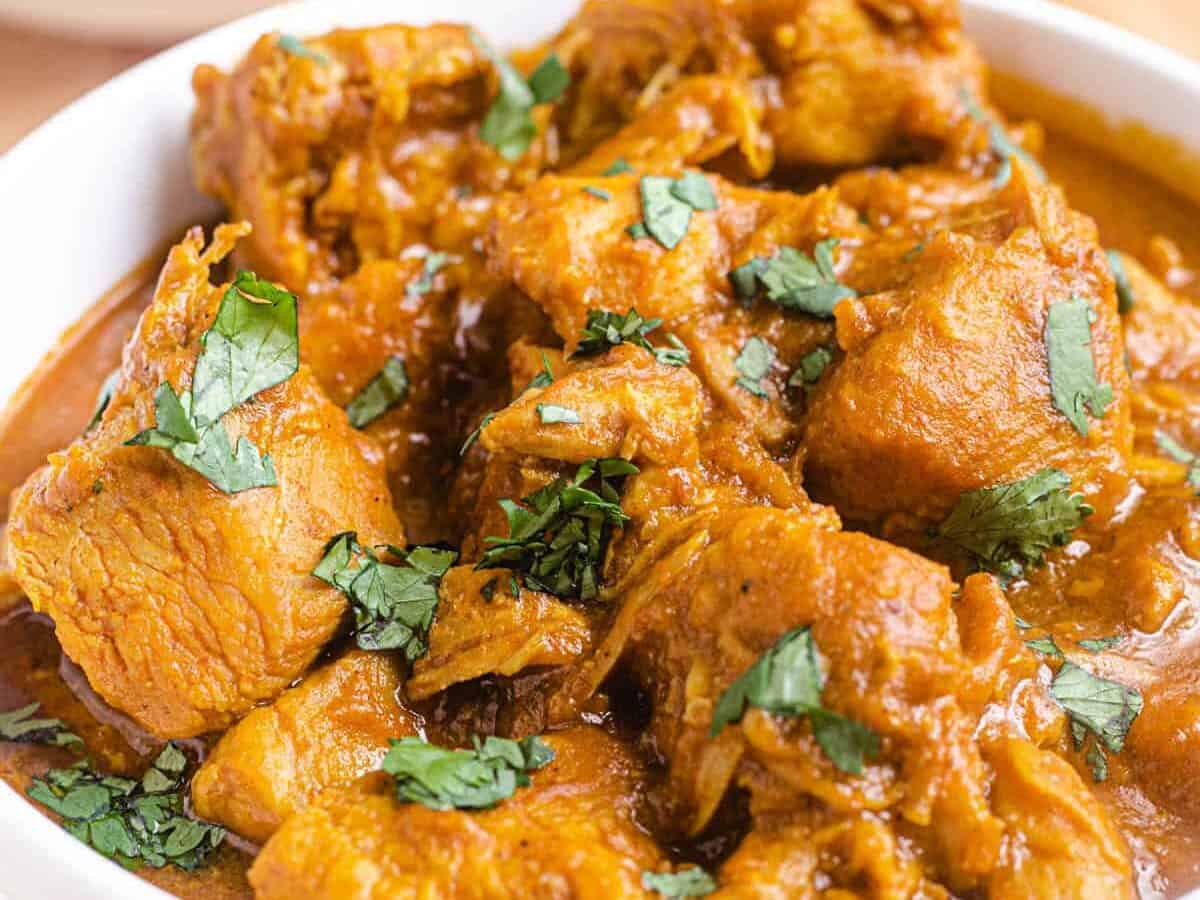 This pumpkin chicken curry made in an instant pot, is an easy, mouthwatering dinner that will leave your whole family begging for more! You can also make it on the stove or slow cooker.
Goat Curry Recipe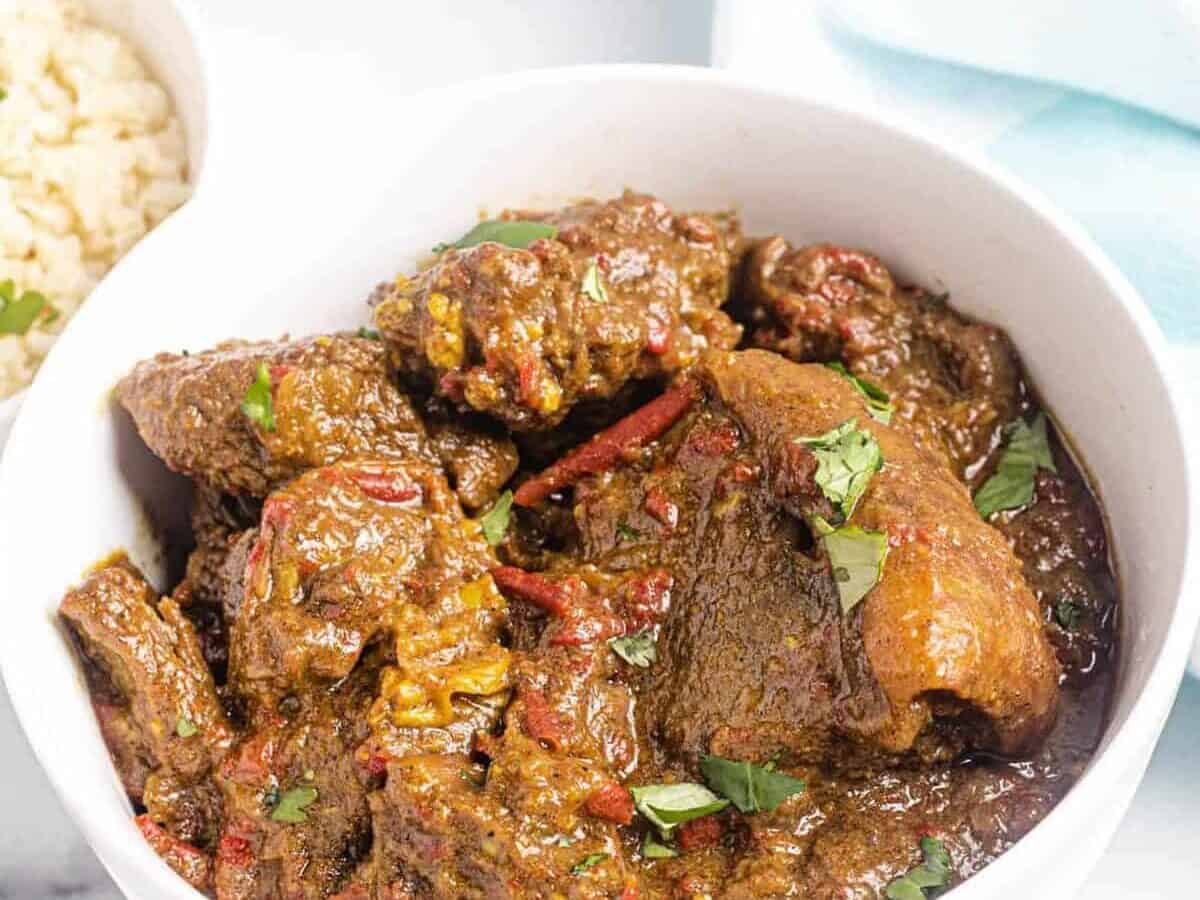 This goat curry recipe is made with vegetables and a delightful blend of aromatic spices to create one super delicious dish that will stimulate your taste buds!
Instant Pot Chicken Thighs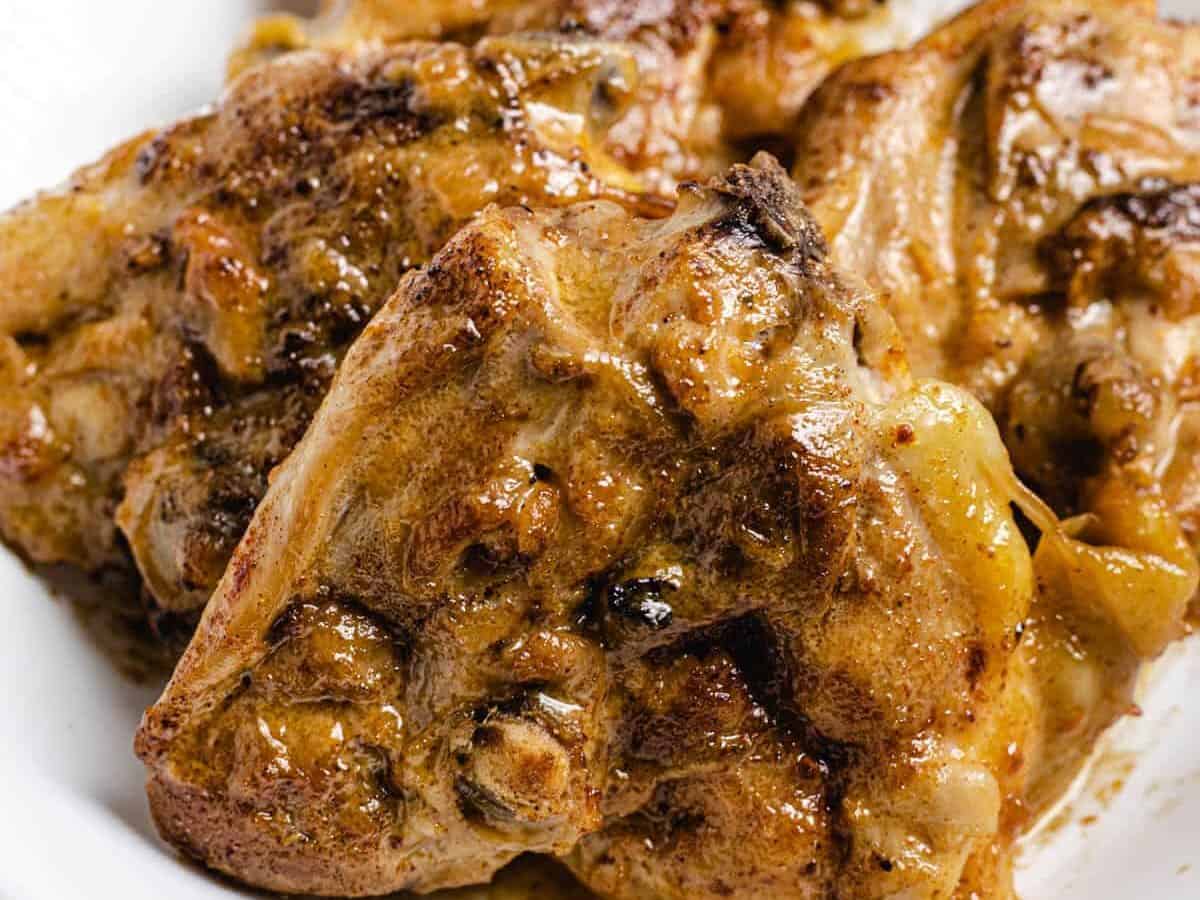 These juicy instant pot chicken thighs with sauce will become a family favorite! Serve it over mashed cauliflower or keto rice for a delectable dinner.
Coconut Cauliflower Rice
This mouth-watering coconut cauliflower rice recipe is so easy to prepare, it'll be ready in no time at all! Your whole family will love the mouthwatering flavors and want it as a regular side dish!
Chermoula Chicken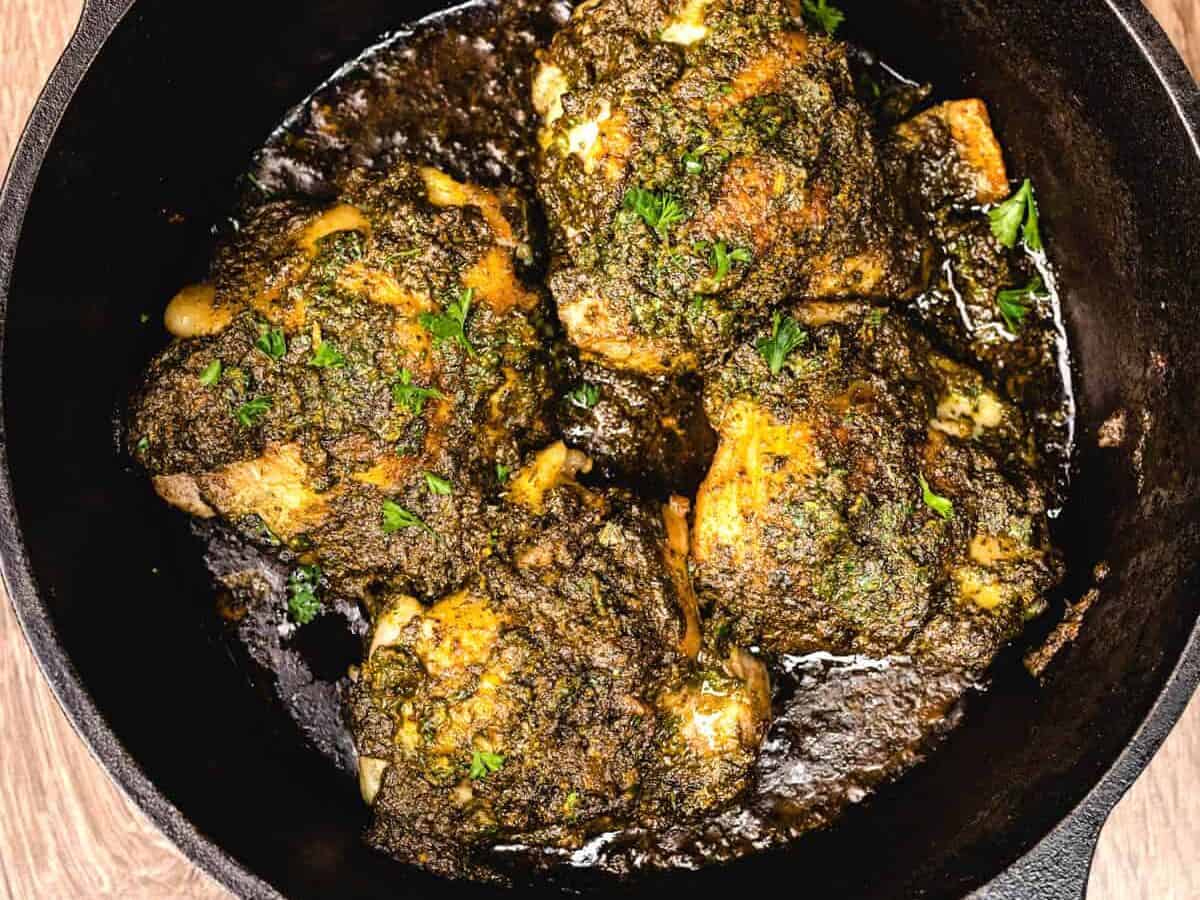 Moroccan Chermoula chicken is an exciting way to cook chicken that no one can resist. You can serve this chicken recipe for lunch or dinner any day of the week, and it's always a winner!
Air Fryer Chicken Legs
Enjoy these air fryer chicken legs with crispy skin and delicious dark meat in every bite. Coated in my homemade chicken seasoning, these juicy chicken drumsticks are full of delicious flavor and will become a new family favorite!
Instant Pot Lamb Chops
This super flavorful instant pot lamb chops recipe will have dinner ready on the table in no time! I cook them in a pressure cooker in just minutes to save time.
Cauliflower African Jollof Rice
This Cauliflower Jollof Rice is a healthy version of the popular West African Jollof Rice. It is packed full of the delicious spices and flavors of the original dish and makes an amazing substitute.
Air Fryer Catfish Steaks
If you love fish, then this air fryer catfish steak recipe is for you. It is super easy to make and one of the best ways to make crispy fried catfish!
Ghost Pepper Wings
These low-carb ghost pepper wings are deliciously fiery and spicy, you will definitely feel the burn. This is a fantastic finger food perfect for hangouts and parties!
Air Fryer Chicken Thighs
This delicious yet simple air fryer chicken thighs recipe will quickly become a favorite go-to dish in your home. It takes little to no time to prepare and is ready in just 30 minutes!
Grilled Chicken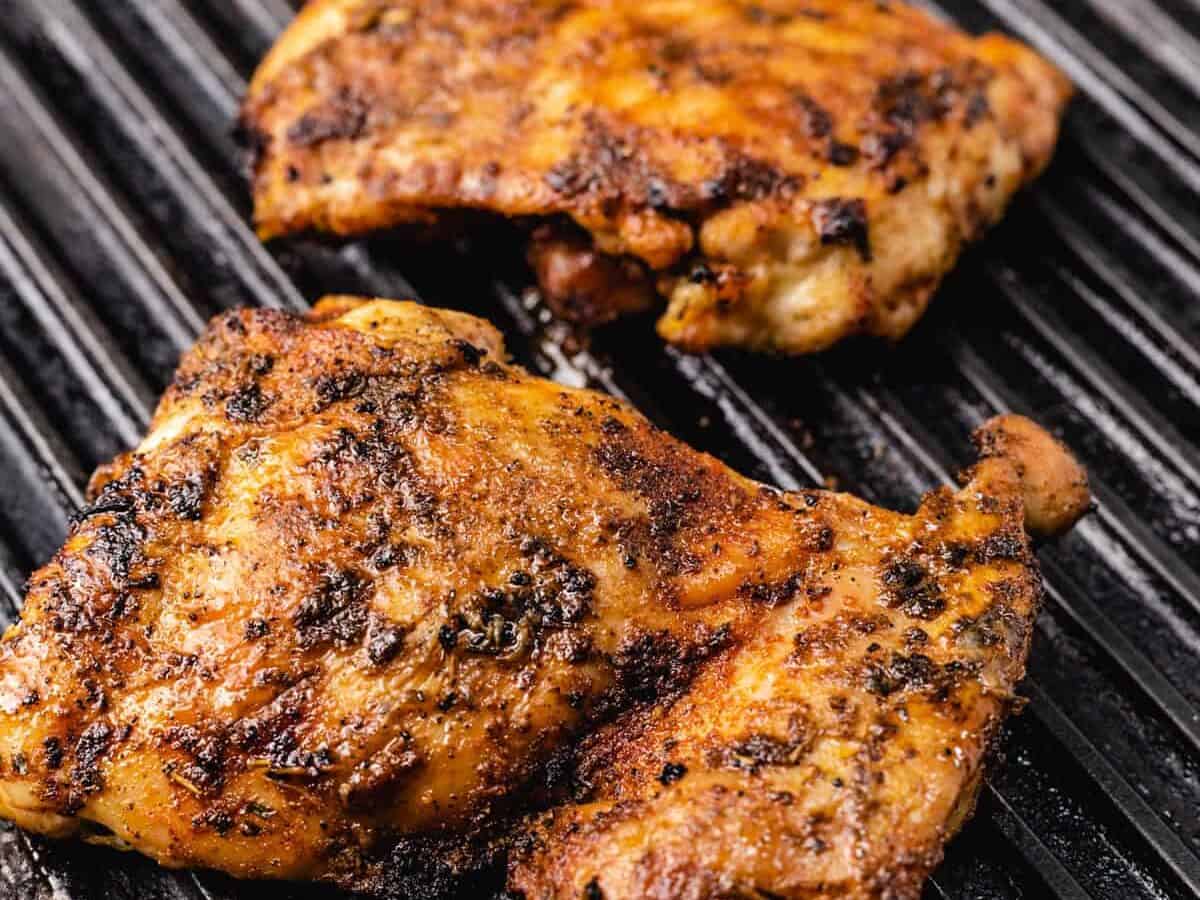 This grilled chicken recipe is perfect for an easy summer dinner. Learn the best way to make juicy grilled chicken that will leave you wanting more!
Eggplant Chicken Stew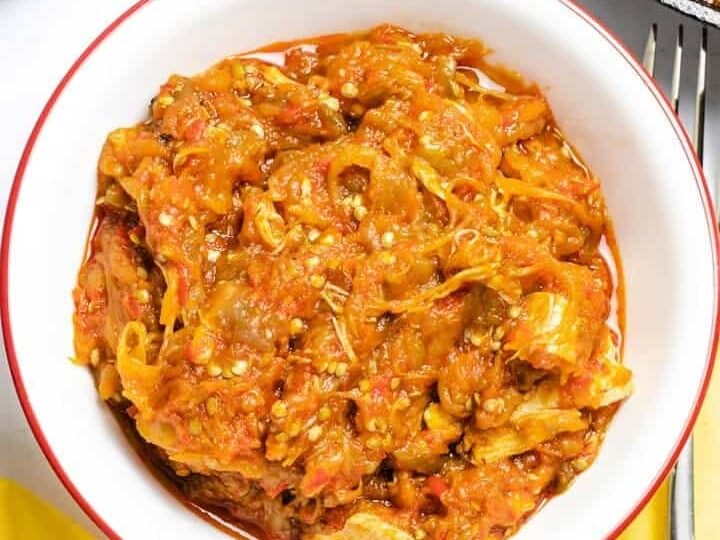 Eggplant chicken stew is a delicious and healthy, nutrient-packed stew that goes perfectly well with low-carb rice and noodle dishes. It is low-carb and gluten-free and has only 6 net carbs!
Cabbage and Ground Beef
If you need an easy way to use a lot of cabbage, try this super tasty cabbage and ground beef recipe. This quick dinner will make an excellent addition to your weekly rotation!
Mixed Veggie Curry
This easy mixed veggie curry recipe is great for weeknight dinners and is an excellent way to get in lots of healthy vegetables. It also freezes well and is perfect for meal prep!
Shirataki Noodle Stir Fry
Shirataki noodle stir fry is a healthy, nutrient-dense meal made with high-fiber, low-calorie shirataki noodles. It will satisfy your noodle cravings and it's ready in just 30 minutes!
BBQ Shrimp Skewers
These delicious BBQ shrimp skewers are bursting with flavor! Made with plump, juicy shrimp and my spicy homemade barbecue sauce, they're perfect for throwing together quick, healthy dinners all summer long.
Fried Chicken Breast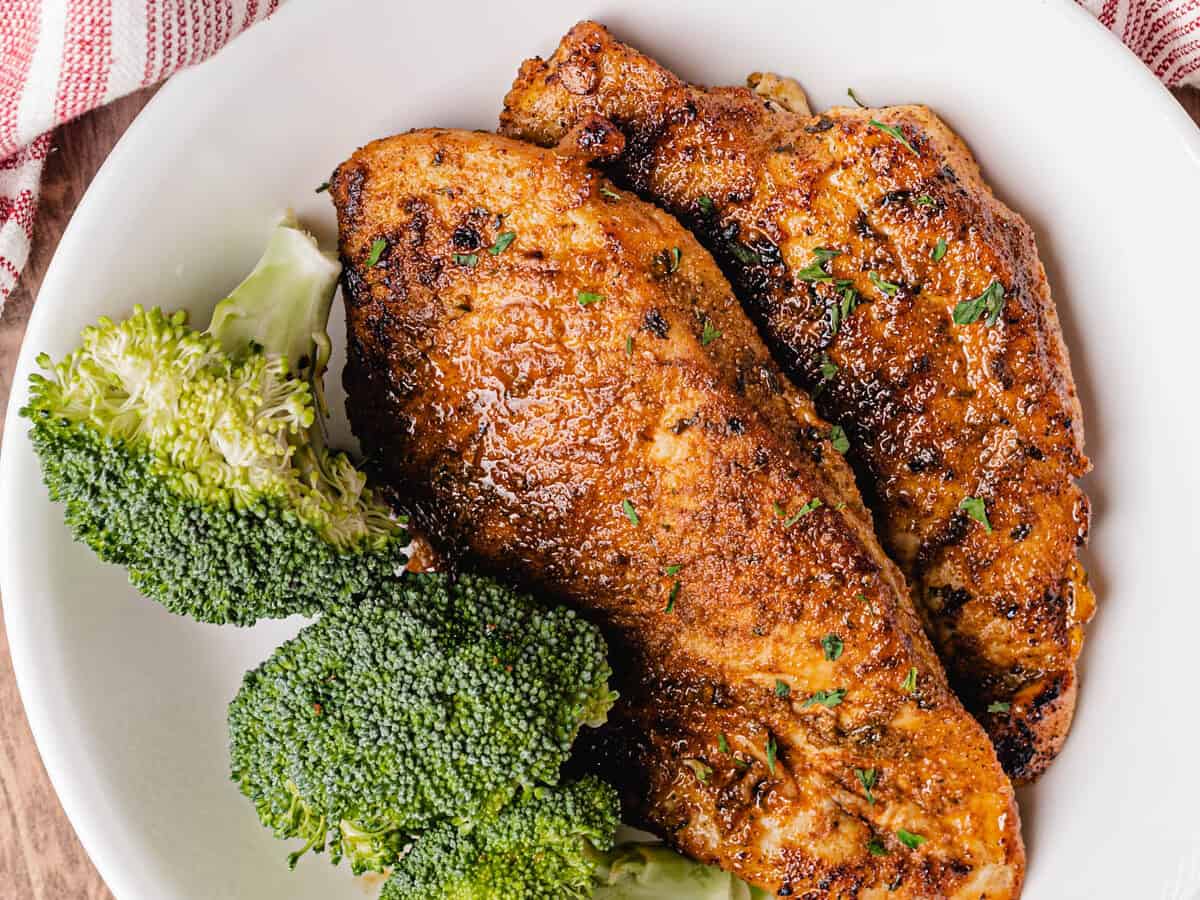 Fried chicken breast is one of my favorite ways to enjoy chicken. Learn the best way to prepare delicious, juicy chicken that will leave your taste buds satisfied!
African Chicken Peanut Stew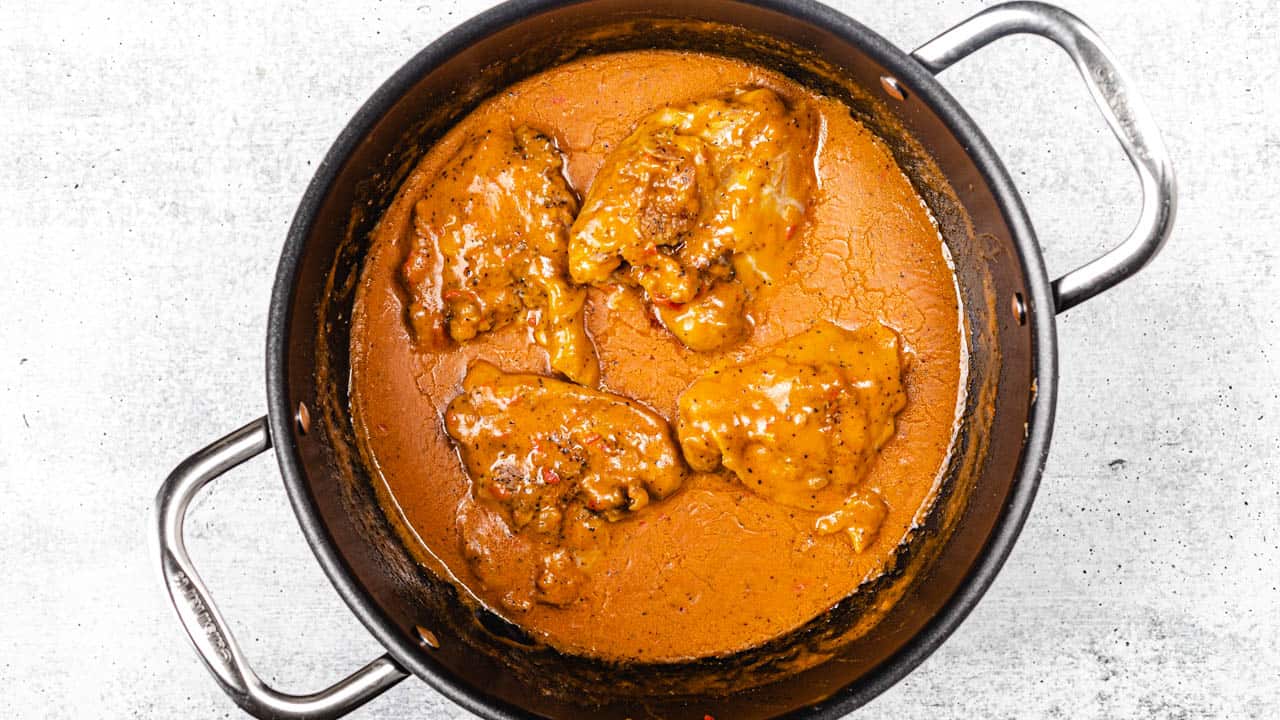 African chicken peanut stew is a delicious and versatile traditional dish enjoyed by many Africans all over the world. This hearty stew is made from simple ingredients cooked together to entice your senses and please your belly!
Nigerian Beef Stew (African Stew)
Nigerian Beef Stew is a mouthwatering West African stew made with blended tomatoes, red bell peppers, and habanero peppers and spiced to perfection. It is so versatile and is amazing with so many different dishes!
Spicy Chicken Wings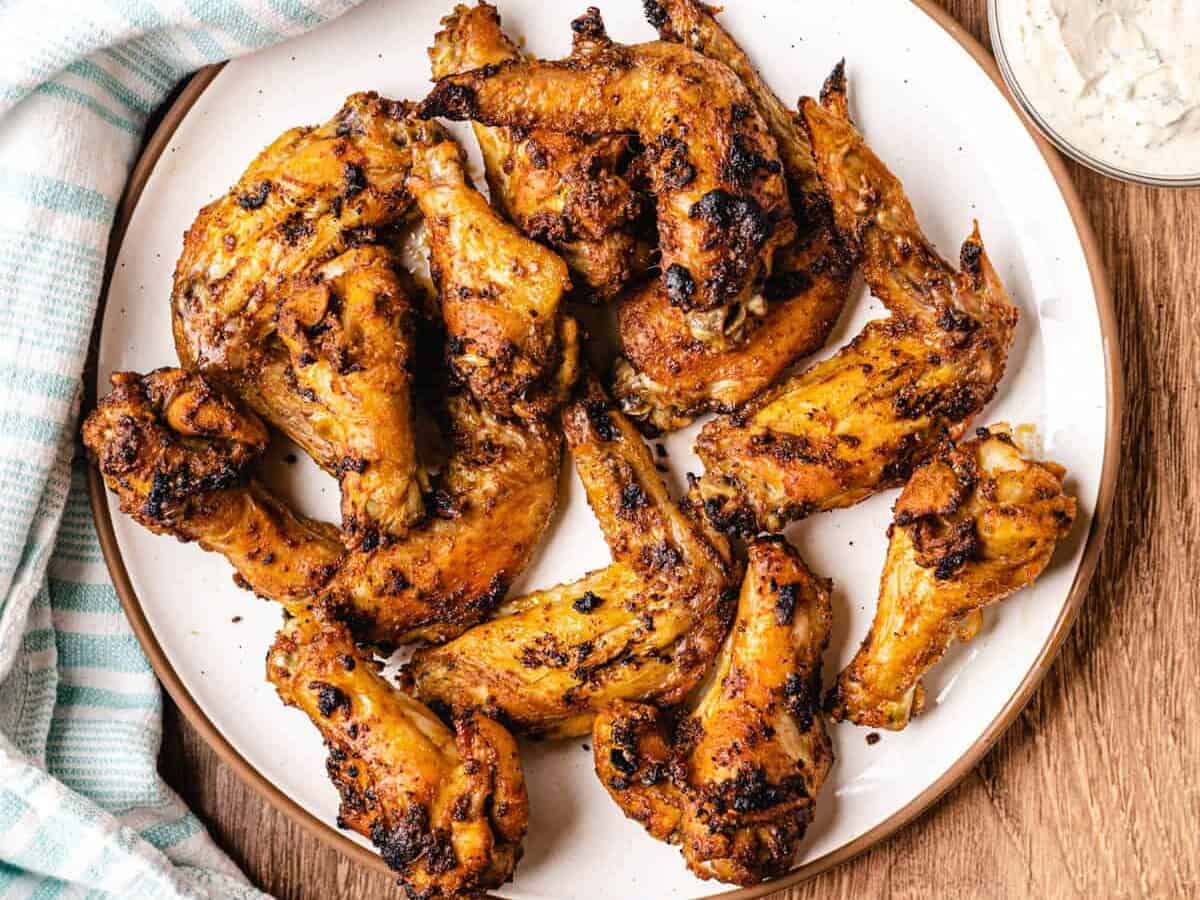 With hot sauce and flavorful spices marinated into every bite, these spicy chicken wings are perfect for any heat lover! Plus, they're way healthier than the wings at your favorite sports bar and come together with just a few simple ingredients.
Easy Turkey Necks Recipe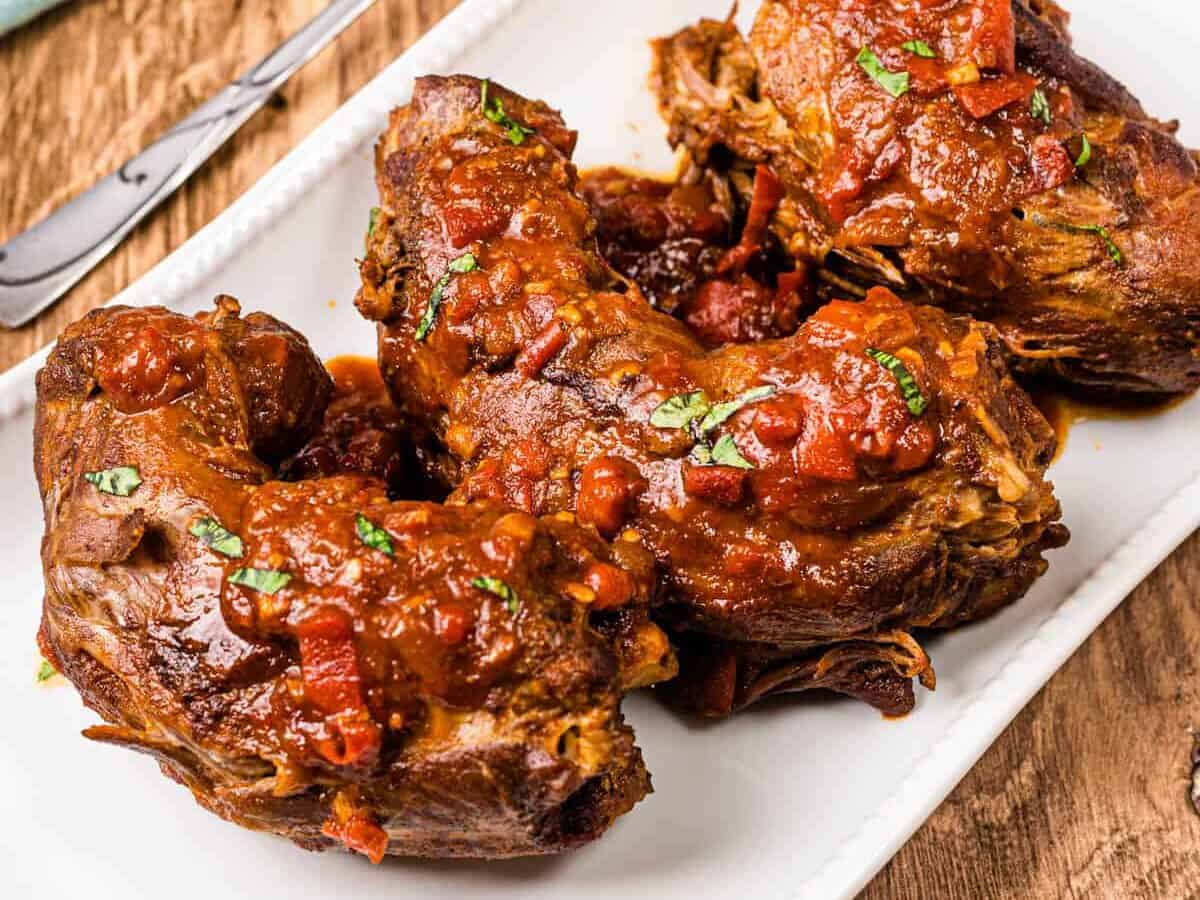 This fork-tender recipe for turkey necks has rich and bold flavors and makes a great Sunday dinner for the whole family! Learn the best way to make this amazing dish.
Peppered Croaker Fish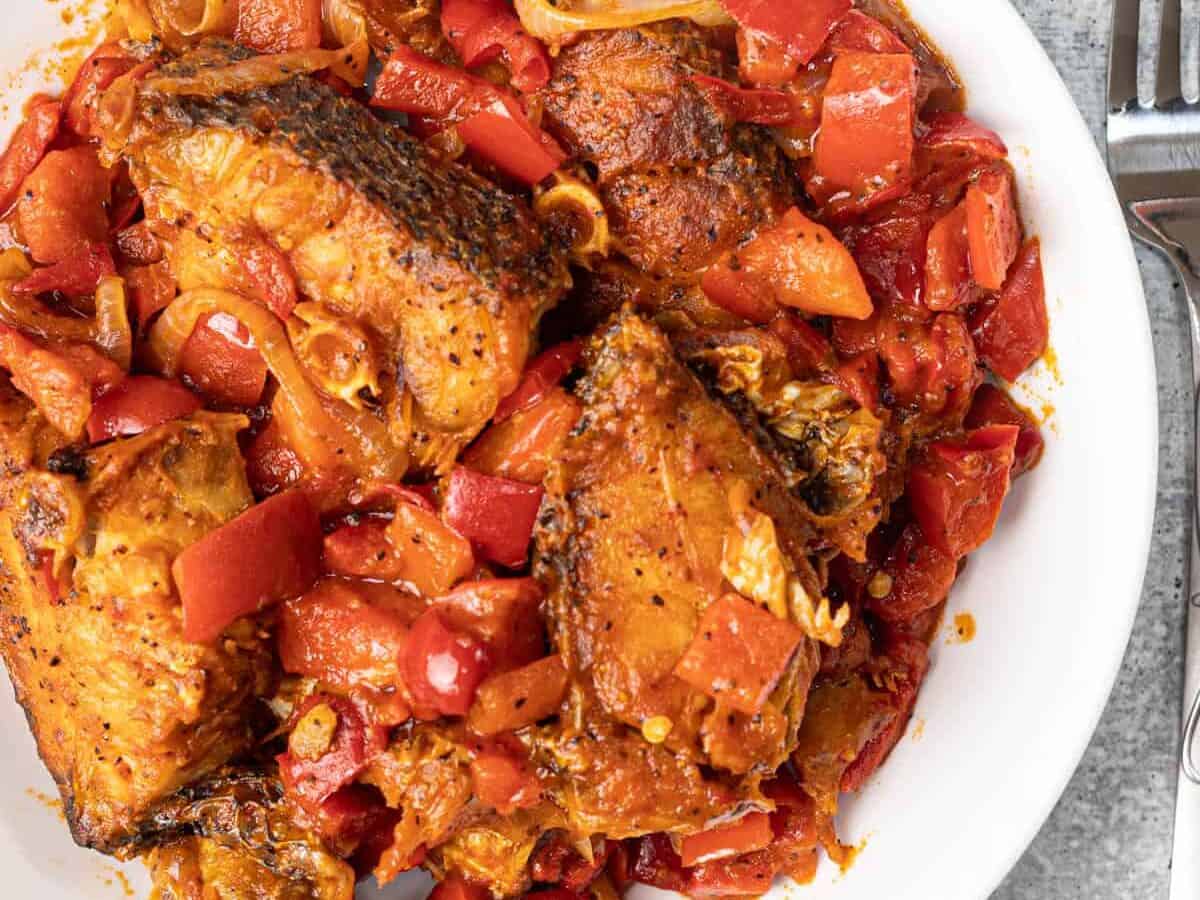 If you're looking for a fish recipe that would wow your taste buds, you've come to the right place. This peppered croaker fish recipe is a special dish made with just a few aromatic spices that blend together perfectly for a mouthwatering experience!
Air Fryer Scallops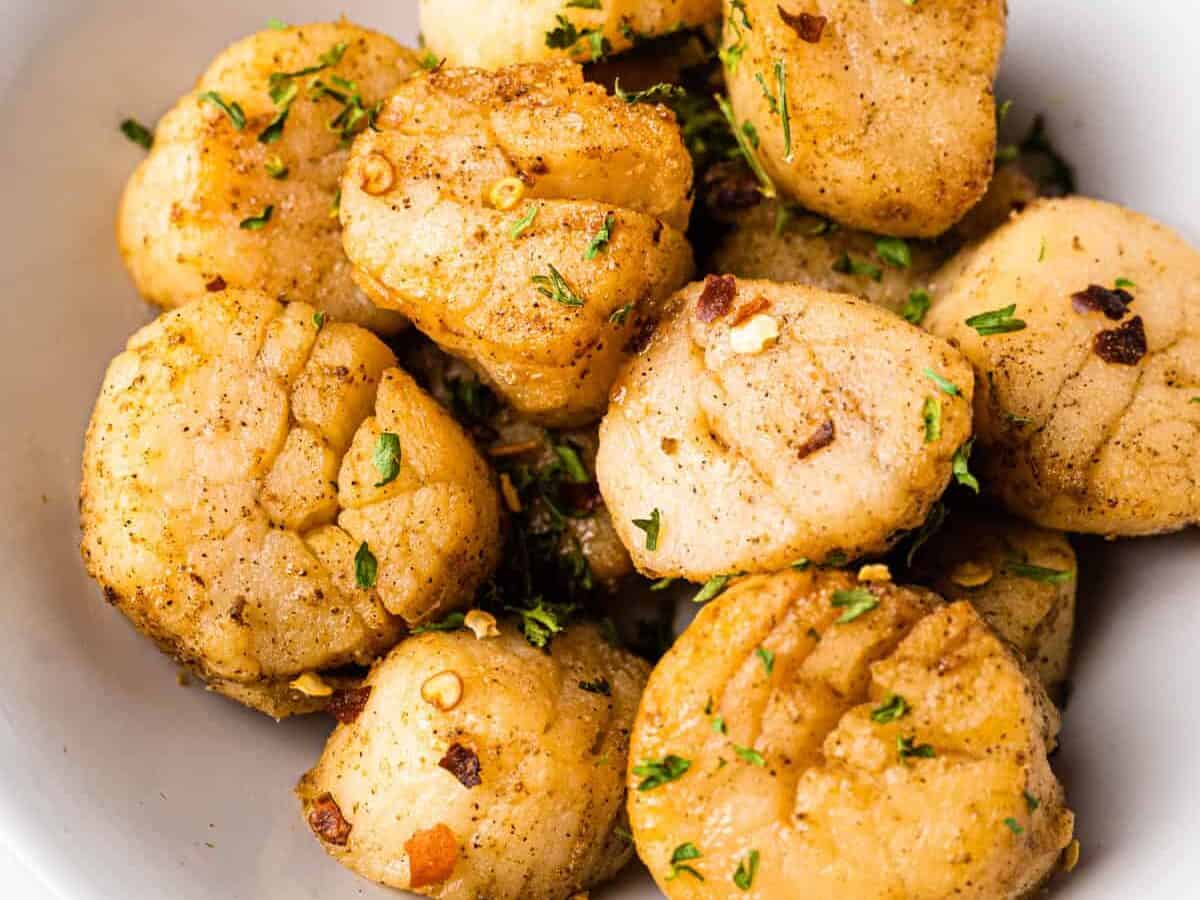 If you're looking for an easy and delicious seafood dish to make in your air fryer, look no further than Air Fryer Scallops! This recipe is simple, requiring just a handful of ingredients, and the results are always tender and delicious.
Beat the Summer Slump: 13 Energy-Boosting Recipes to Keep You Active and Refreshed
Summer is here, and it's time to beat the heat and stay energized! These 13 refreshing recipes will keep you active and feeling refreshed all season long. From tasty treats to energy-boosting delights, get ready to conquer the summer slump with these amazing dishes!
Beat the Summer Slump: 13 Energy-Boosting Recipes to Keep You Active and Refreshed
17 Recipes That Will Make You a Breakfast Champion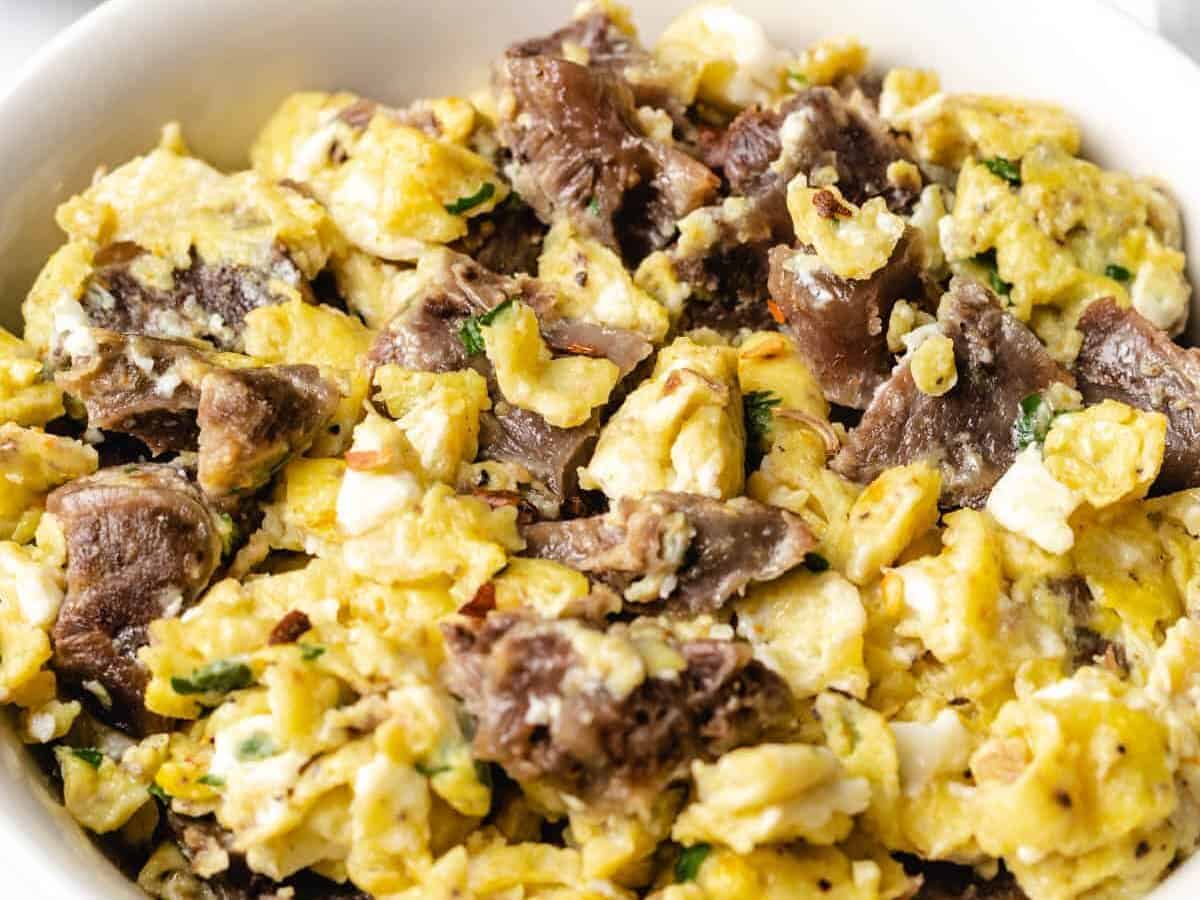 Elevate your breakfast game with this lineup of 17 breakfast recipes designed to transform you into a breakfast champion.
17 Recipes That Will Make You a Breakfast Champion
Dinner Delights Unleashed: 25 Recipes That'll Make Your Taste Buds Sing
Are you ready to experience a symphony of flavors on your plate? These 25 dinner recipes are about to unleash a party for your taste buds! From delightful surprises to tasty wonders, get ready to be delighted by these dinner delights that will make your taste buds sing!
Dinner Delights Unleashed: 25 Recipes That'll Make Your Taste Buds Sing