When you're in a hurry, but still want yummy side dishes, we've got your back! These recipes are both quick and delicious. From salads to veggies, they'll add a tasty twist to your meal in no time. Let's dive into these speedy and scrumptious side dishes!
Air Fryer Broccoli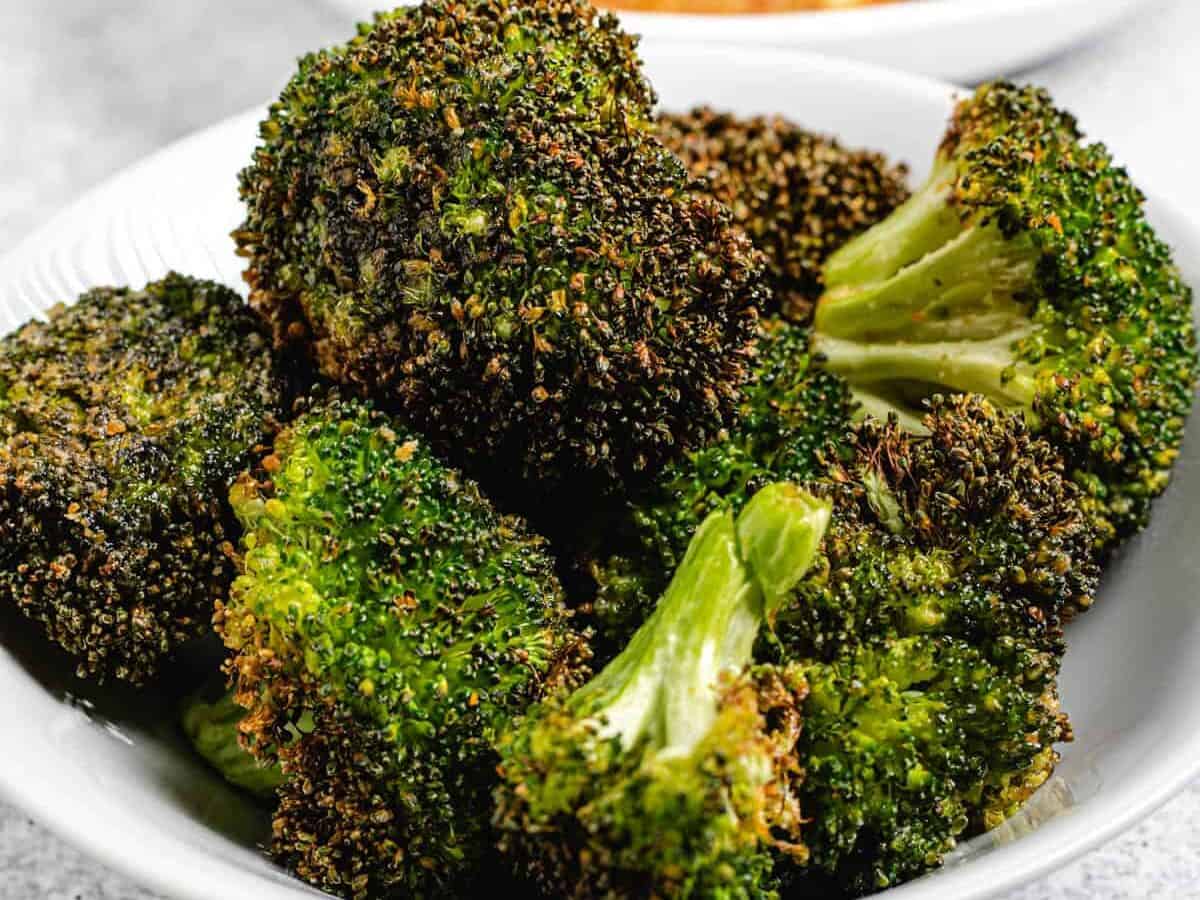 Air fryer broccoli is a super easy side dish that goes perfectly well with your meat or chicken dishes. Learn how to make the best air fryer broccoli that will make you fall in love with this vegetable!
Keto Gravy Recipe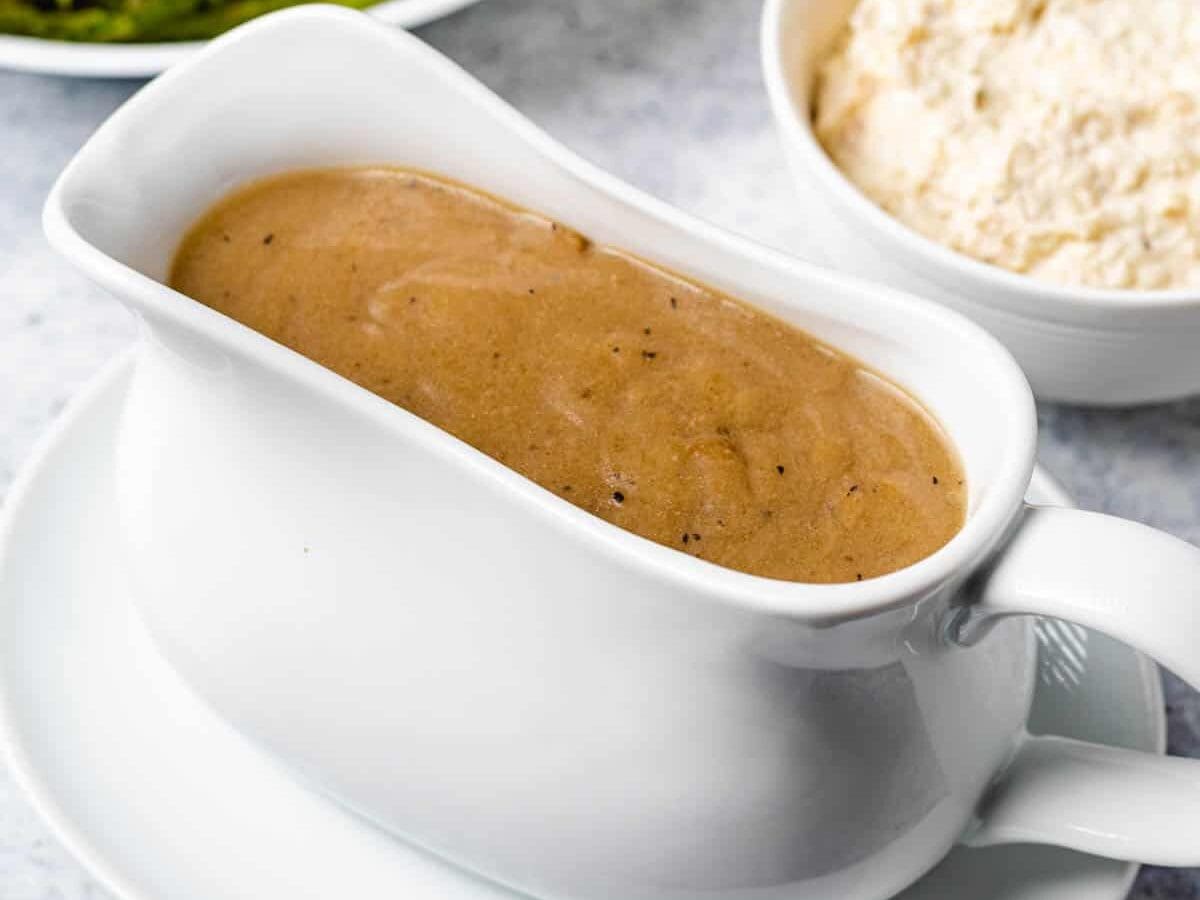 This delicious keto gravy is perfect for a make-ahead side dish for your Thanksgiving dinner. It is gluten-free and low carb and contains zero net carbs per serving!
Sukuma Wiki (Kenyan Collard Greens)
Sukuma wiki is a delicious East African dish, made with a fragrant and delightful combination of collard greens, tomatoes, and spices. Serve it with low carb fufu or cauliflower rice for a delectable low carb dinner!
Molokhia Soup (Egyptian Mulukhiyah Recipe)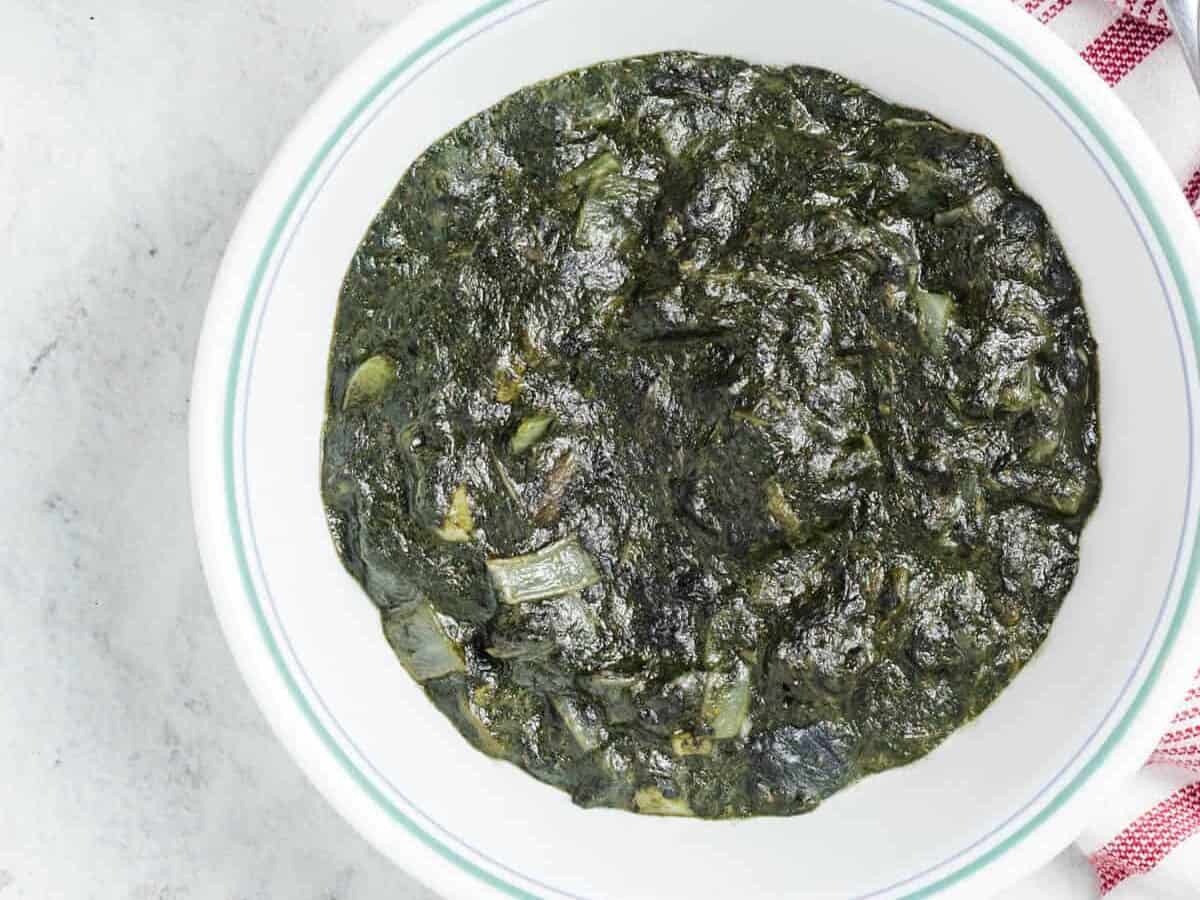 Molokhia Soup, also known as Mouloukhieh or Mulukhiyah, is a hearty Egyptian soup cooked in chicken broth and flavored with aromatic spices. It is low in calories, keto-friendly, and gluten-free!
Sausage Pepper Cauliflower Rice Skillet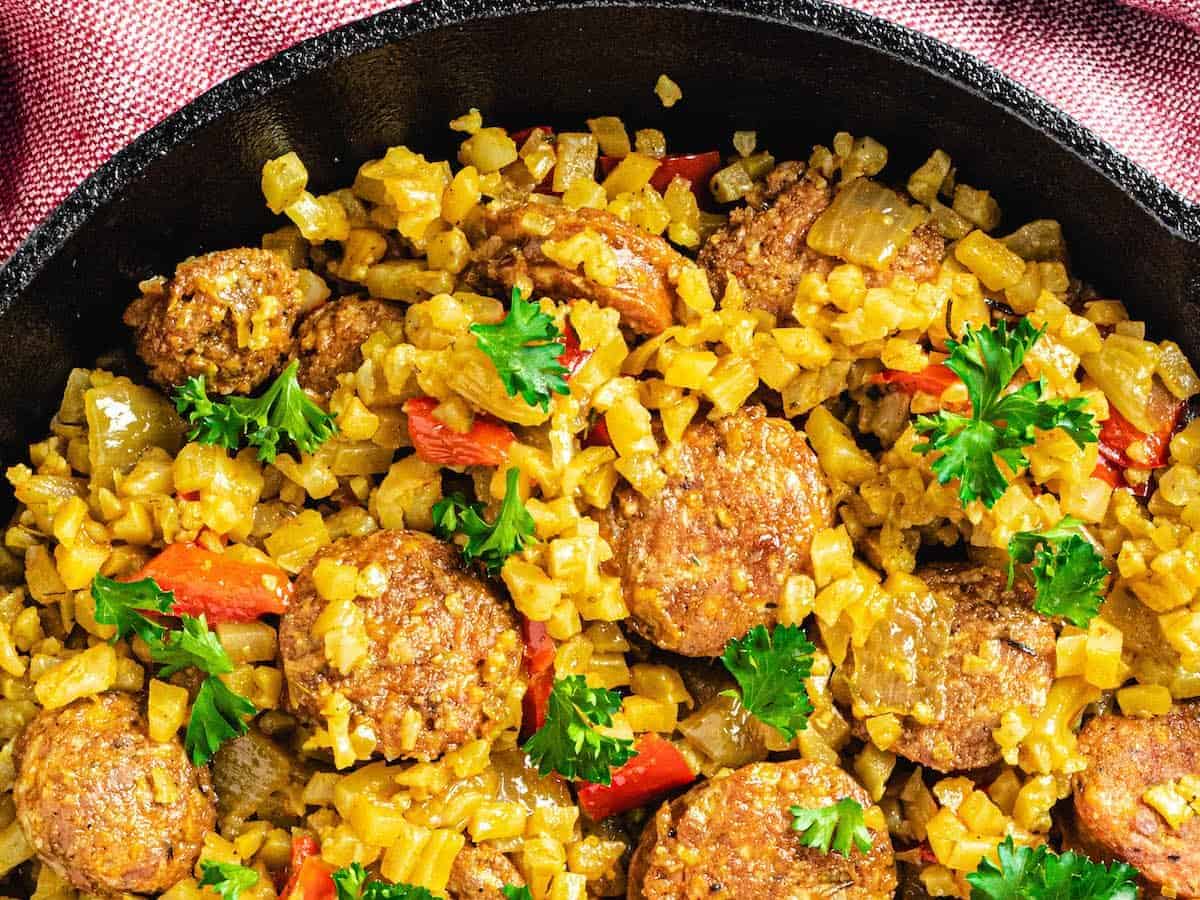 This sausage and cauliflower rice skillet made with peppers is an incredibly easy cauliflower rice recipe that is ready in no time!
Shirataki Noodle Stir Fry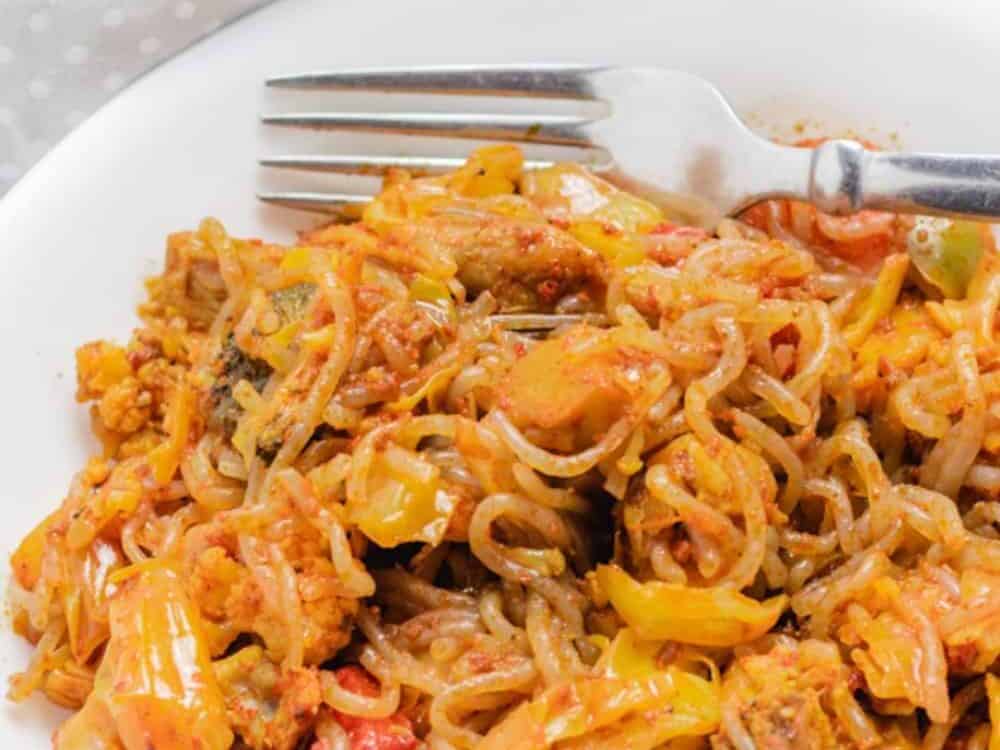 Shirataki noodle stir fry is a nutrient-dense meal made with high fiber, low-calorie shirataki noodles. It will satisfy your noodle cravings so you stick to your healthy eating journey. Plus, it's ready in just 30 minutes!
Cranberry Almond Coleslaw (Sugar-Free)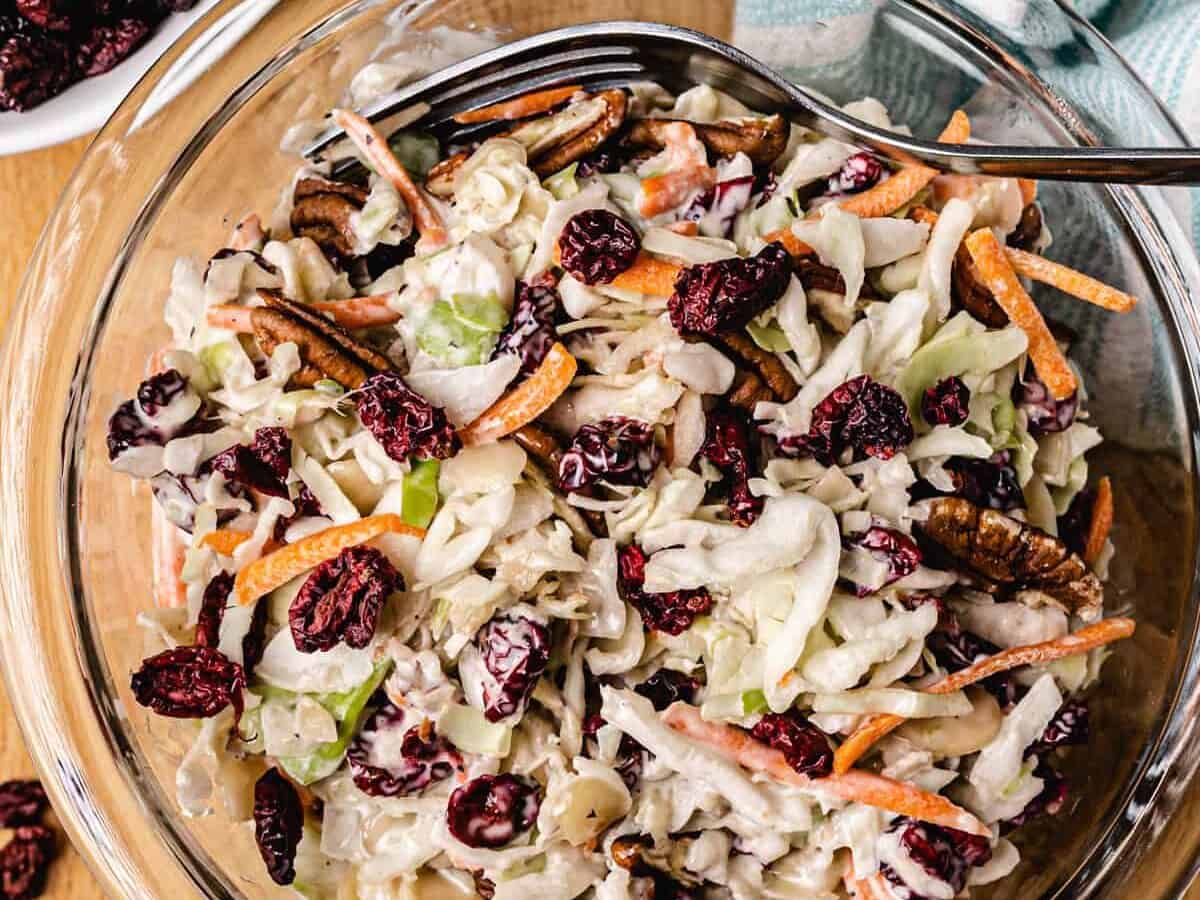 Give your family and friends an amazing treat this holiday season with this healthy cranberry almond coleslaw recipe. It's sugar-free yet so delicious and can be enjoyed by everyone!
Sautéed Green Beans and Mushrooms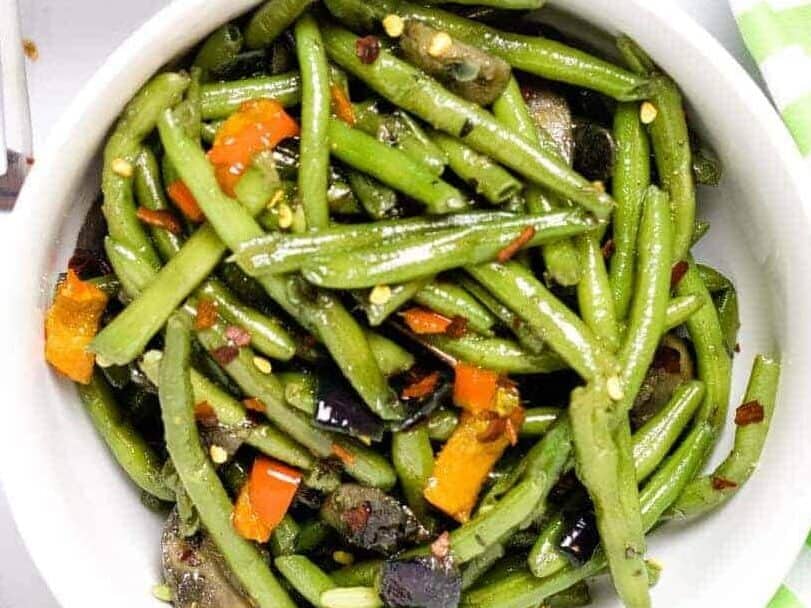 Sauteed Green Beans and Mushrooms are a delicious and crunchy combination of green beans and mushrooms sautéed in olive oil and spiced with red peppers. It makes an excellent side dish for a simple meal at home or a holiday gathering!
Spicy Chicken Wings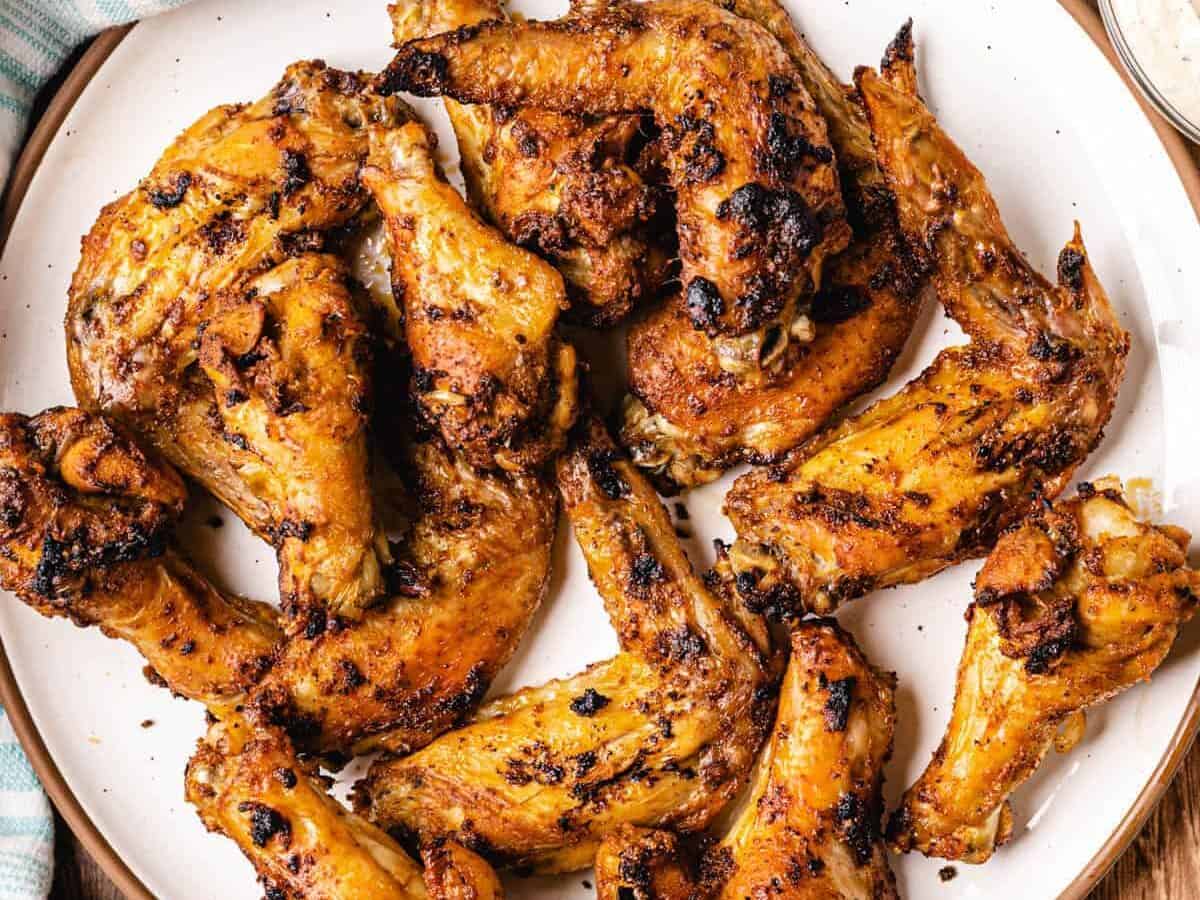 With hot sauce and flavorful spices marinated into every bite, these spicy chicken wings are perfect for any heat lover! Plus, they're way healthier than the wings at your favorite sports bar and come together with just a few simple ingredients.
Broccoli Salad with Bacon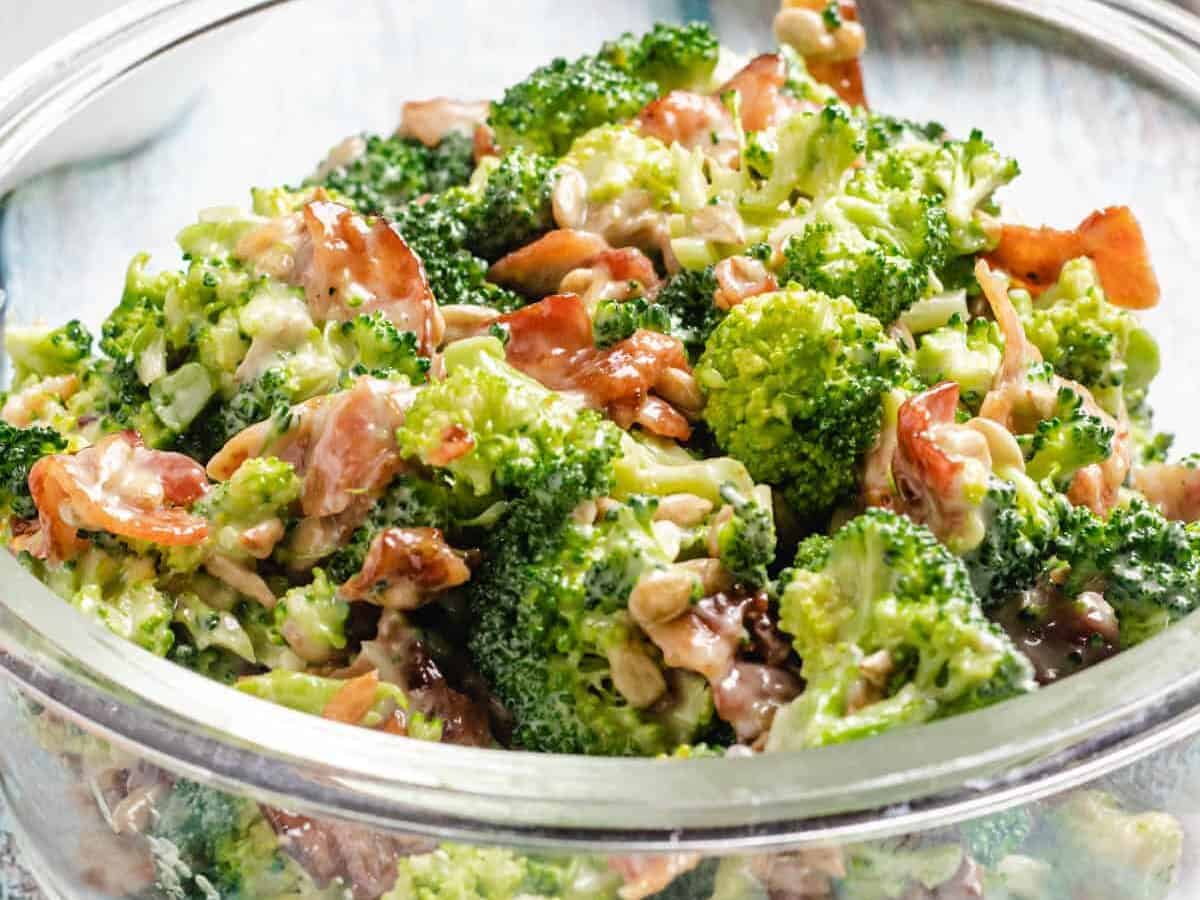 This broccoli salad with bacon, sunflower seeds, and a creamy homemade mayonnaise dressing is so easy to make! It's the perfect salad to bring to potlucks and summer parties because it's always a huge crowd-pleaser!
Instant Pot Cabbage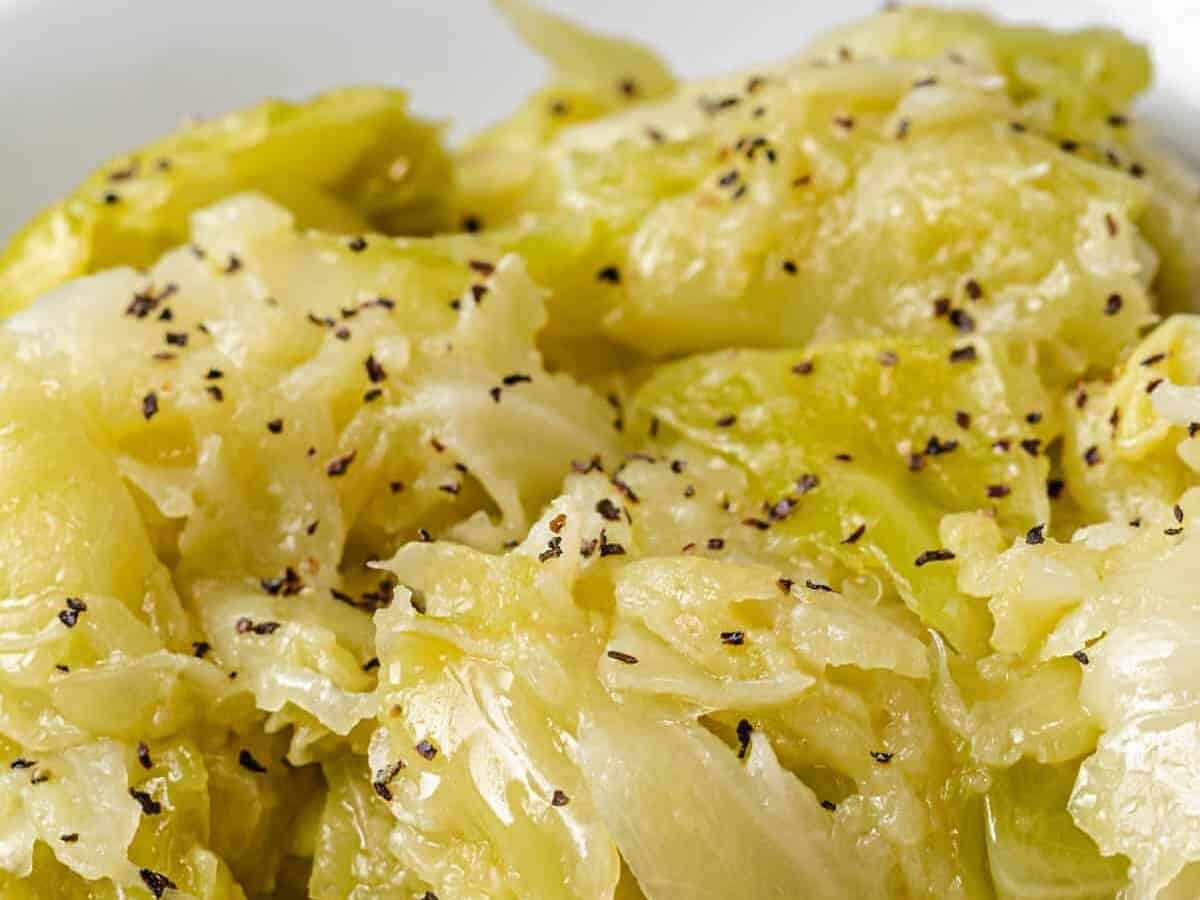 Learn the fastest and easiest way to make delicious tender cabbage in the instant pot. This instant pot cabbage recipe takes less than 10 minutes to prepare and is so hassle-free!
Kachumbari (Kenyan Tomato and Onion Salad)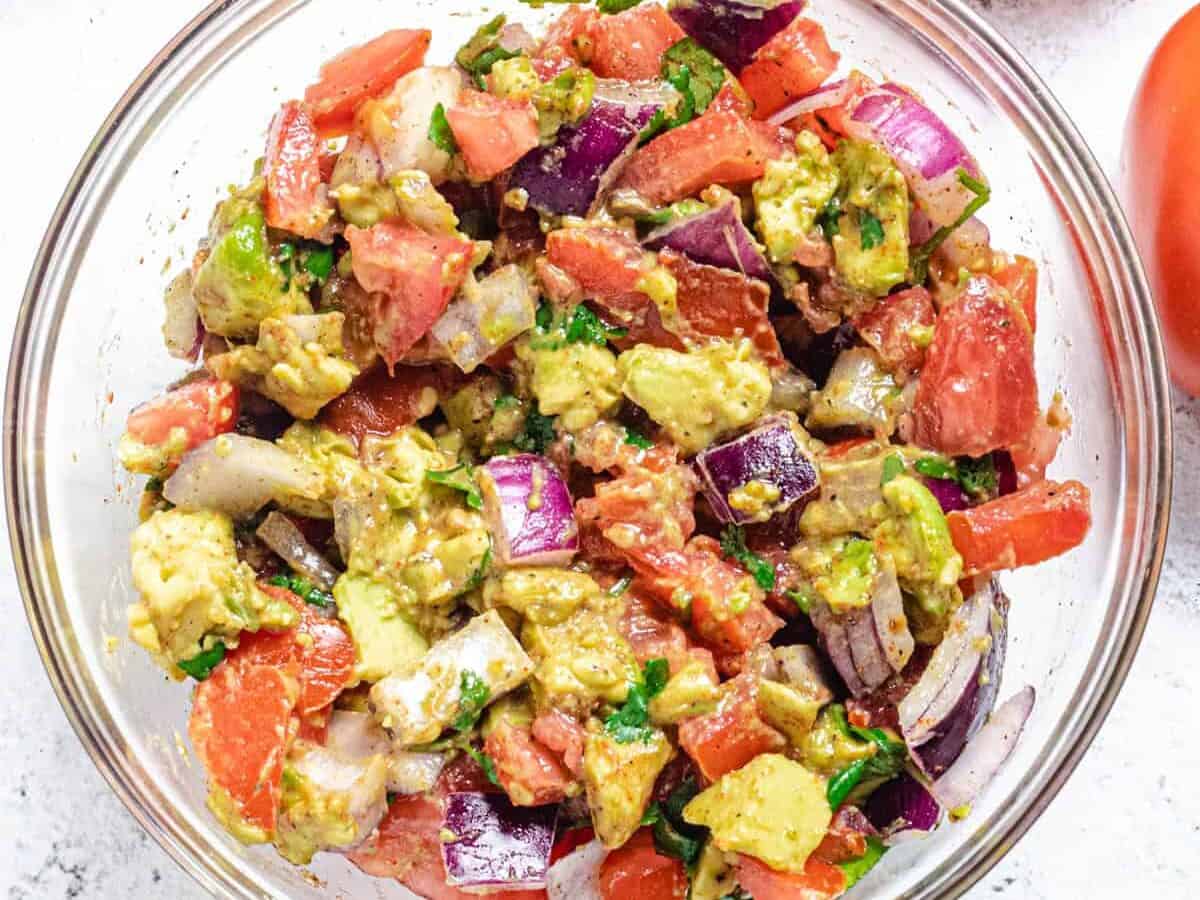 Kachumbari is a light and refreshing East African salad that you can put together in about 15 minutes. It makes a fantastic side dish for your grilled meat, fish, or chicken dinners.
Mashed Cauliflower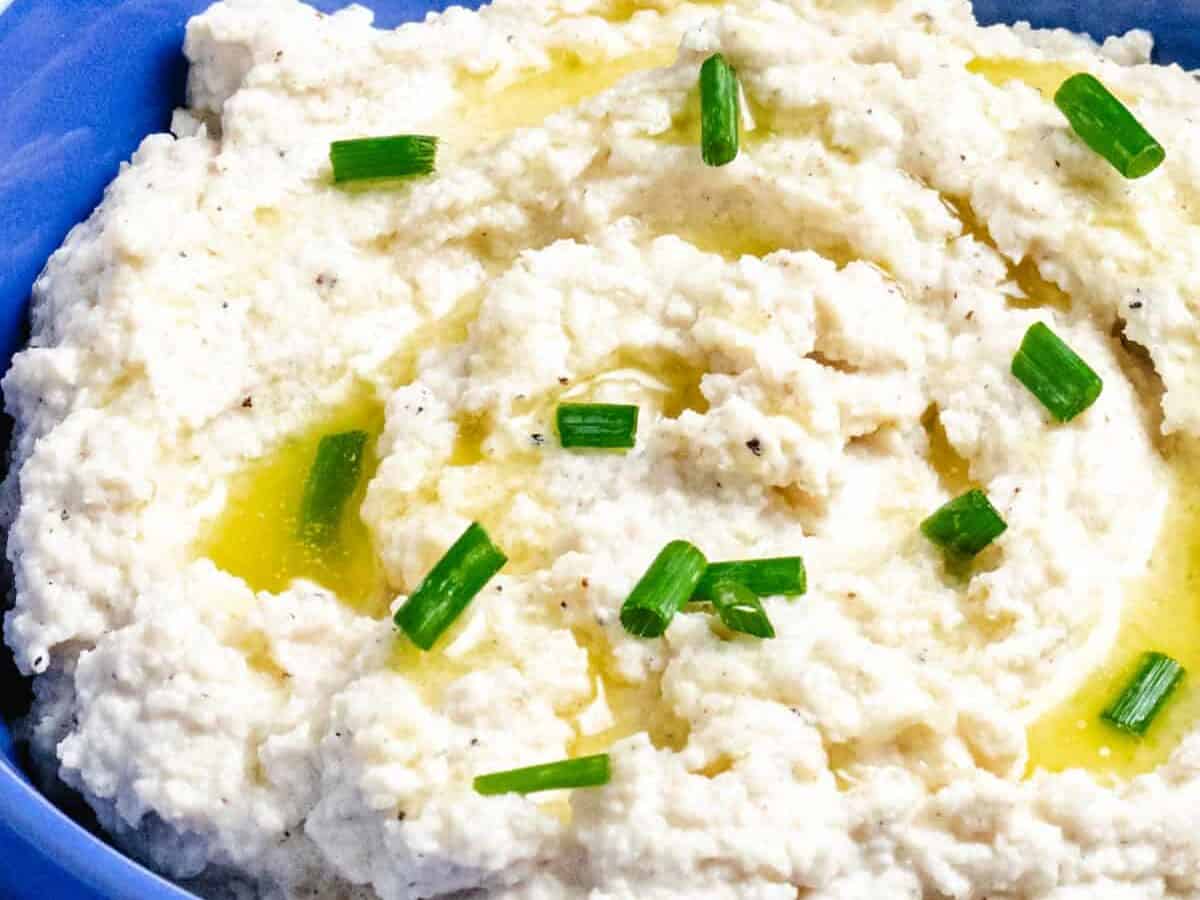 This rich and creamy mashed cauliflower is delightfully delicious and is a great alternative to regular mashed potatoes. It is made with roasted cauliflower and sour cream and is loaded with flavor.
Deviled Eggs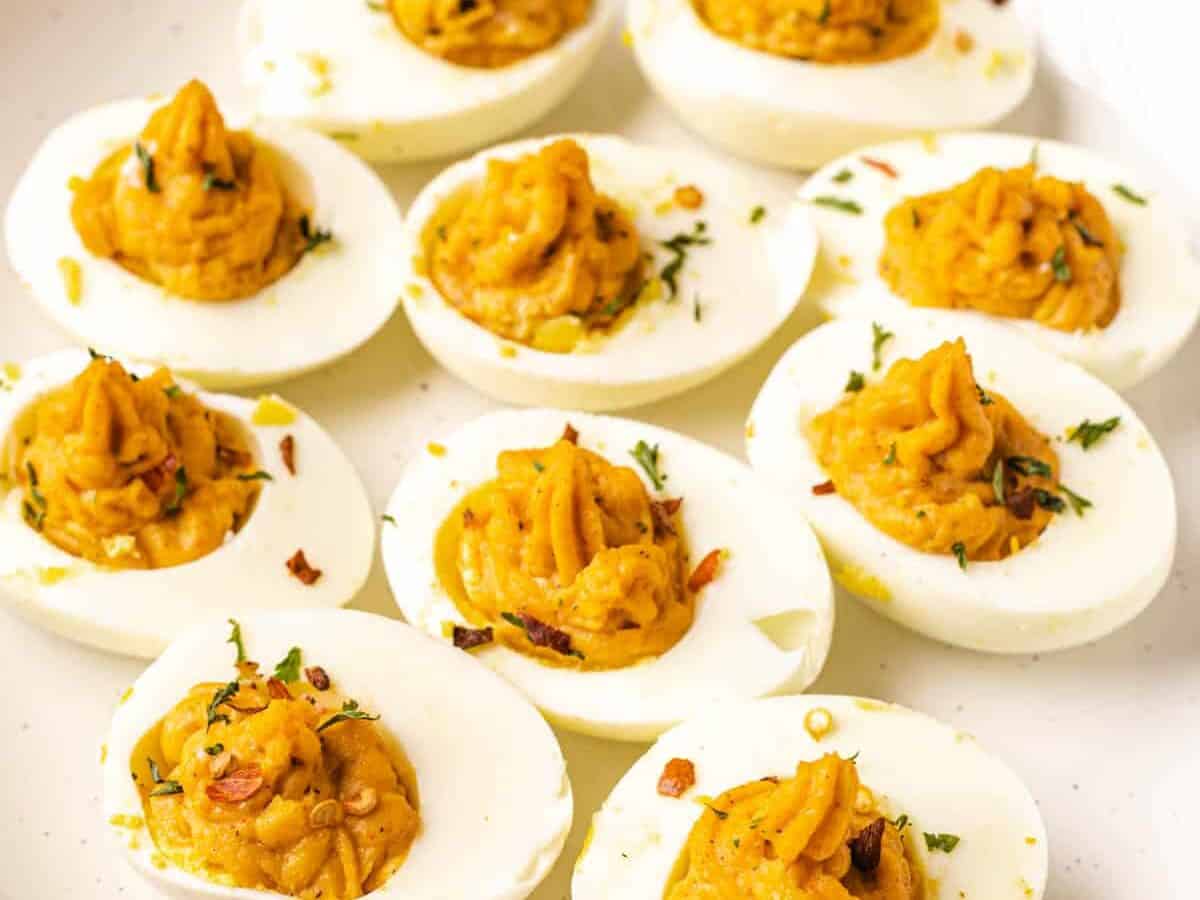 Deviled eggs are the perfect snack for those trying to eat more protein! You only need five ingredients, and the creamy deliciousness is ready in just 20 minutes.
Instant Pot Steamed Vegetables
Learn the fastest and easiest way to steam veggies without any hassle at all. This instant pot steamed vegetables recipe is so stress-free, you'll never want to steam veggies any other way again!
Homemade Coleslaw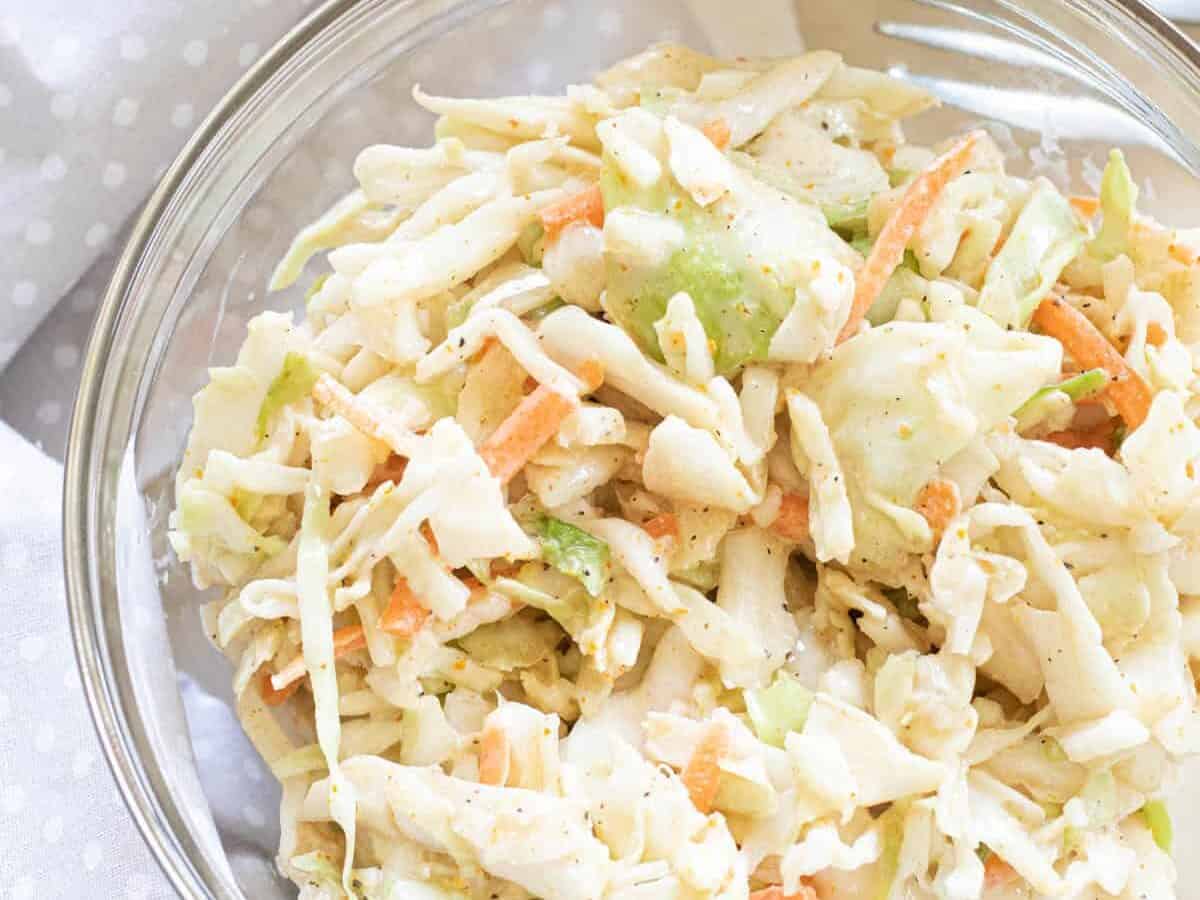 This easy coleslaw recipe is what I usually prepare when I need a quick and healthy salad. It is the perfect side dish for your next potluck or hangout!
Cabbage Rice
Cabbage rice is a quick, easy, and savory side dish and is a great alternative to cauliflower rice. Add your favorite veggies to make it your own.
Creamy Egg Salad
This easy egg salad recipe is one of the easiest egg dishes you can make. It is so creamy and delicious, and it is the perfect side dish for your meat and chicken dishes.
Fish Cakes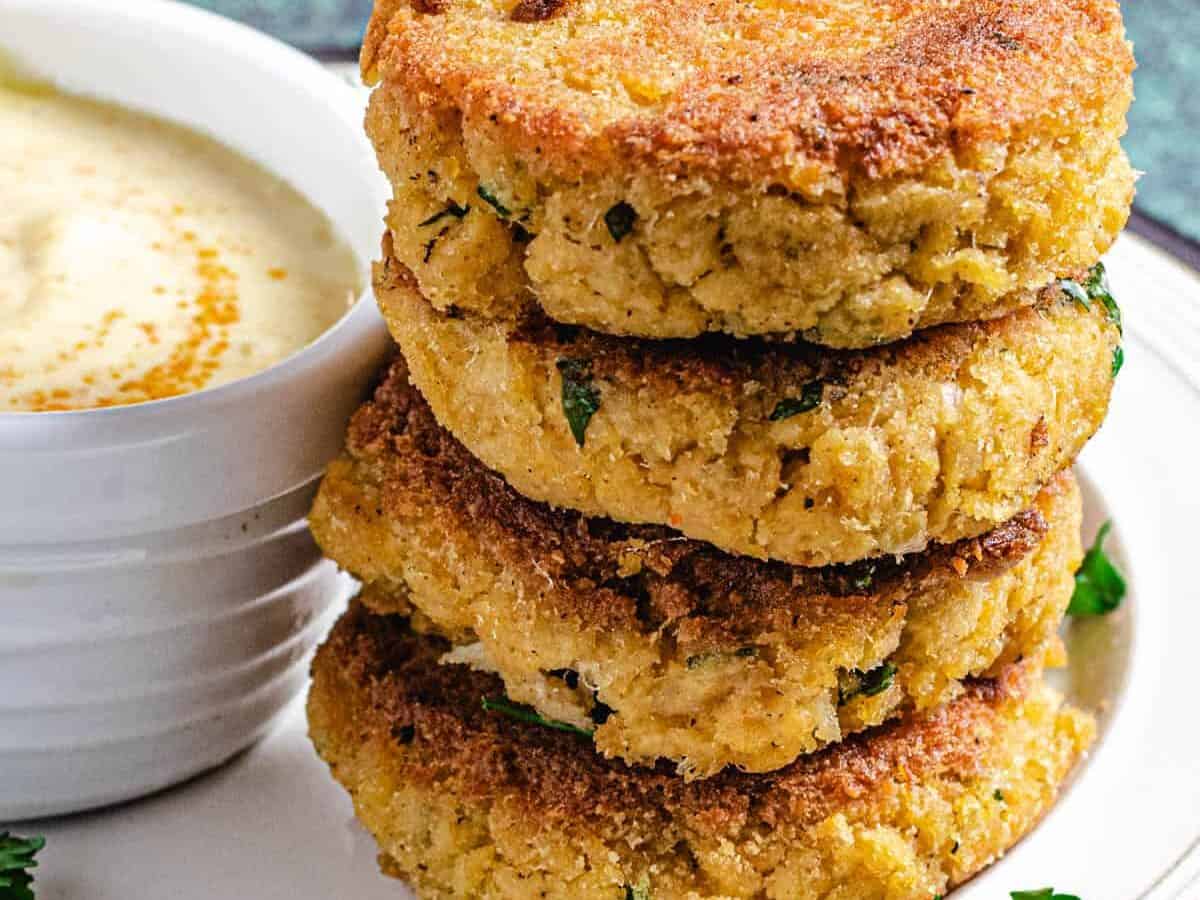 These fish cakes are full of protein and make a great breakfast or side dish. They also make a great lunch with a side of salad.
Air Fryer Bacon-Wrapped Asparagus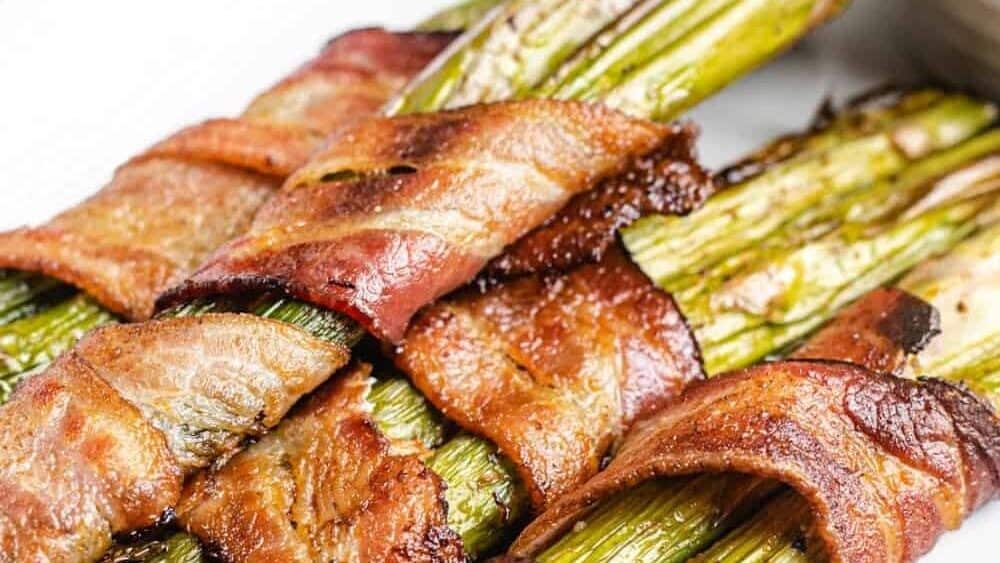 Air fryer bacon-wrapped asparagus makes an excellent low-carb appetizer that is great at home or for a potluck or gathering. Make it in the air fryer or Ninja Foodi for convenience.
Instant Pot Boiled Peanuts
Enjoy these instant pot boiled peanuts as a healthy family snack during game day or movie nights. This spicy and salty snack is made with just a handful of spices, and using the instant pot is a time saver!
Sorrel Drink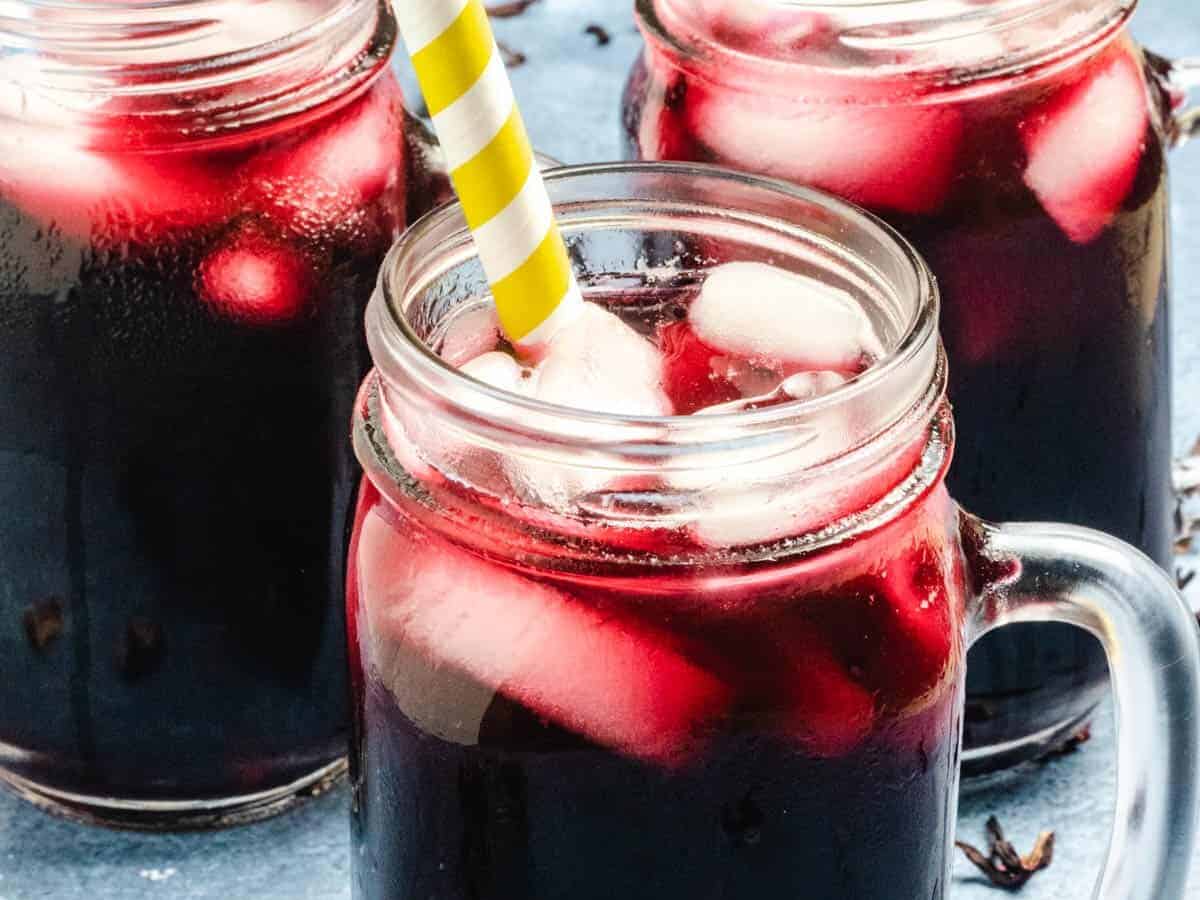 Sorrel drink, also known as Zobo drink or Sobolo, is a tangy, refreshing, and satisfying drink that tastes amazing and is highly nutritious. Enjoy it on a hot summer day or as a relaxing evening drink!
Peri Peri Chicken Wings
These delicious peri peri chicken wings are perfect for your next potluck or dinner paired with your favorite side of veggies. Great for meal prep and so finger-licking good!
Spicy Avocado Salsa
This delicious, spicy avocado salsa is made with tomatoes, avocado, cilantro, and cayenne pepper that adds just the right amount of heat for a spicy kick!
Flavor Extravaganza: 23 Mouthwatering Recipes
Get ready for a flavor explosion like no other! These recipes are like taste bud fireworks, promising mouthwatering delights in every bite. Prepare for a culinary adventure that will leave you craving more!
Flavor Extravaganza: 23 Mouthwatering Recipes
20 Efficient Eats: 30 Minutes or Less Recipes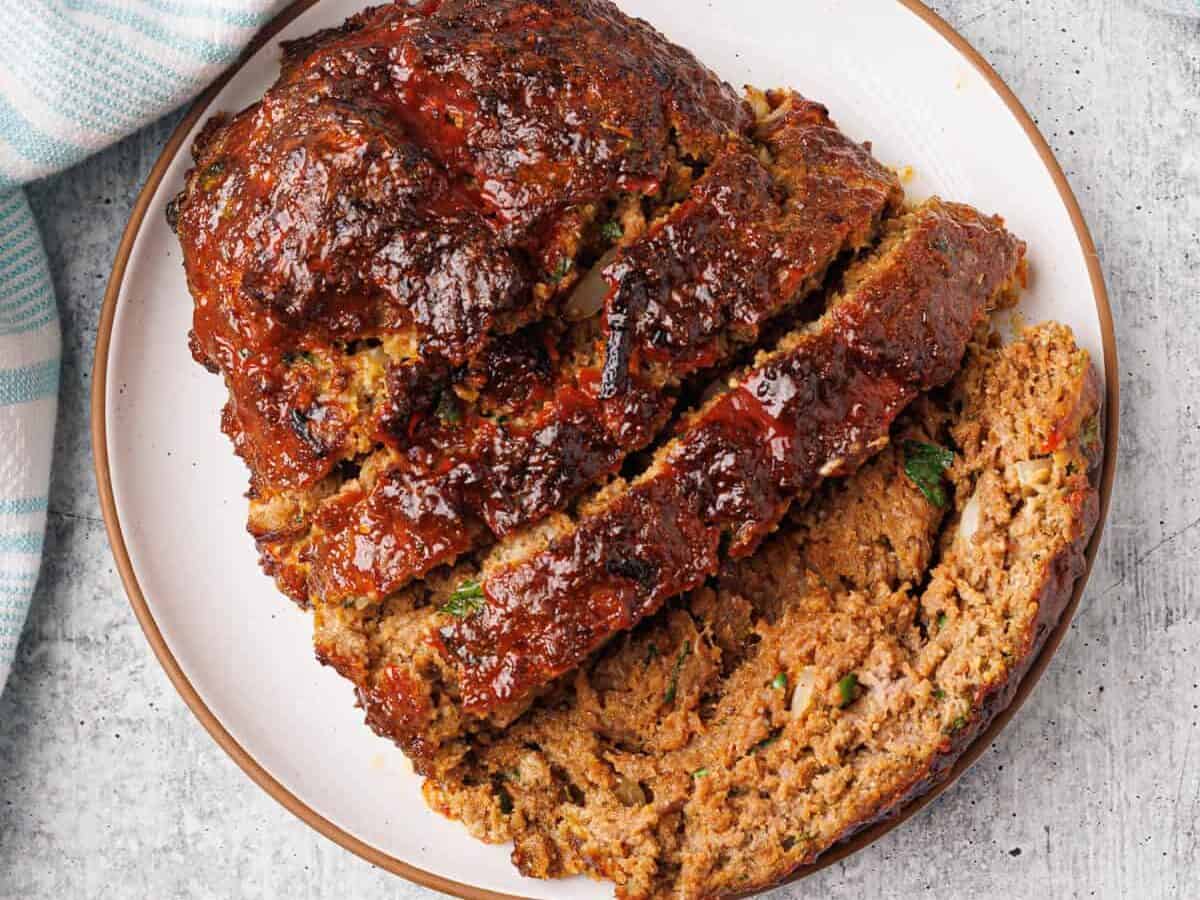 In a hurry but don't want to compromise on taste? Our collection of efficient eats has you covered. With recipes ready in 30 minutes or less, you can enjoy delicious meals without the stress of lengthy cooking.
20 Efficient Eats: 30 Minutes or Less Recipes
19 Breakfast Creations to Brighten Your Day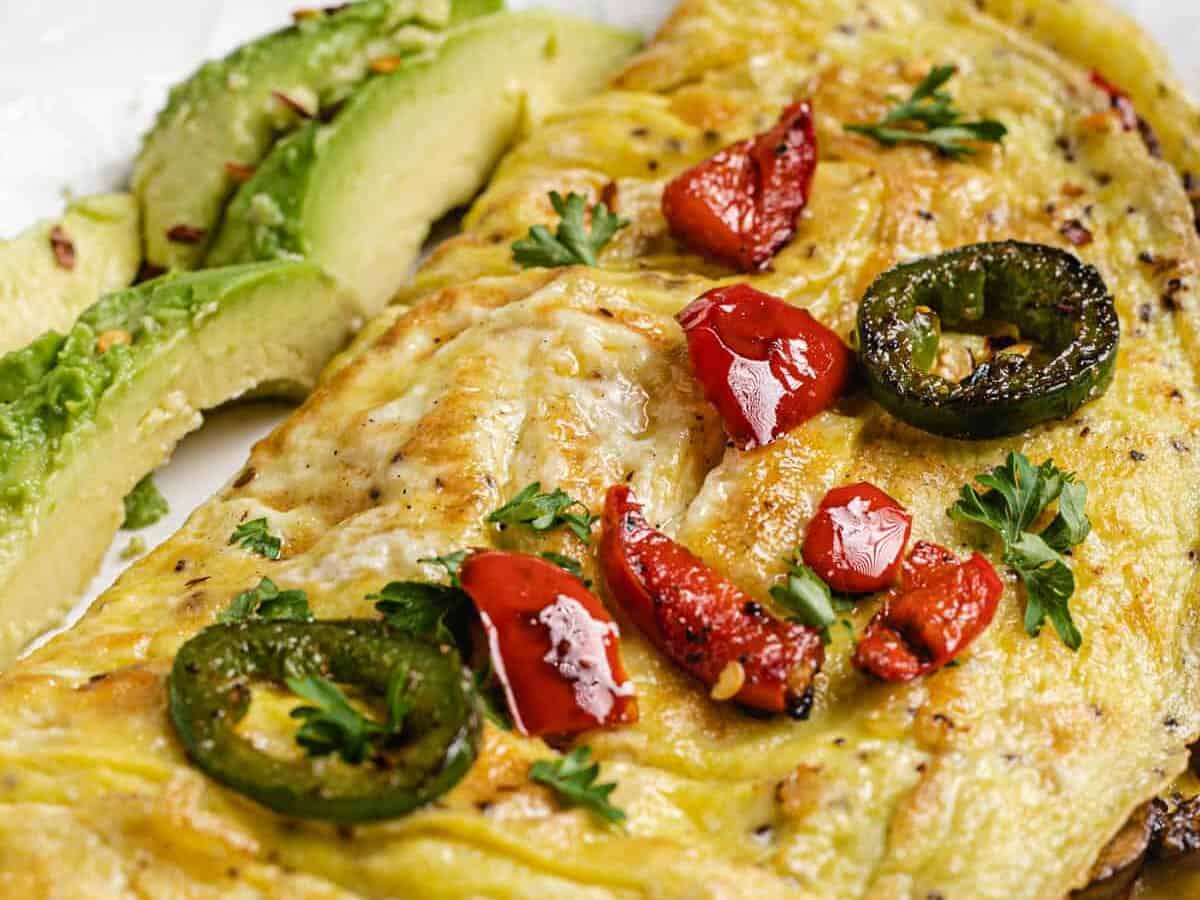 Start your day with a smile as we bring you breakfast creations that will light up your morning! From fluffy pancakes to savory delights, these recipes are here to brighten your day. Get ready to savor the goodness of breakfast like never before!