Hey! I'm Tayo Oredola, the food photographer, recipe developer, and writer over here at Low Carb Africa. Welcome to my blog, the home of delicious Keto and Low Carb African-inspired recipes!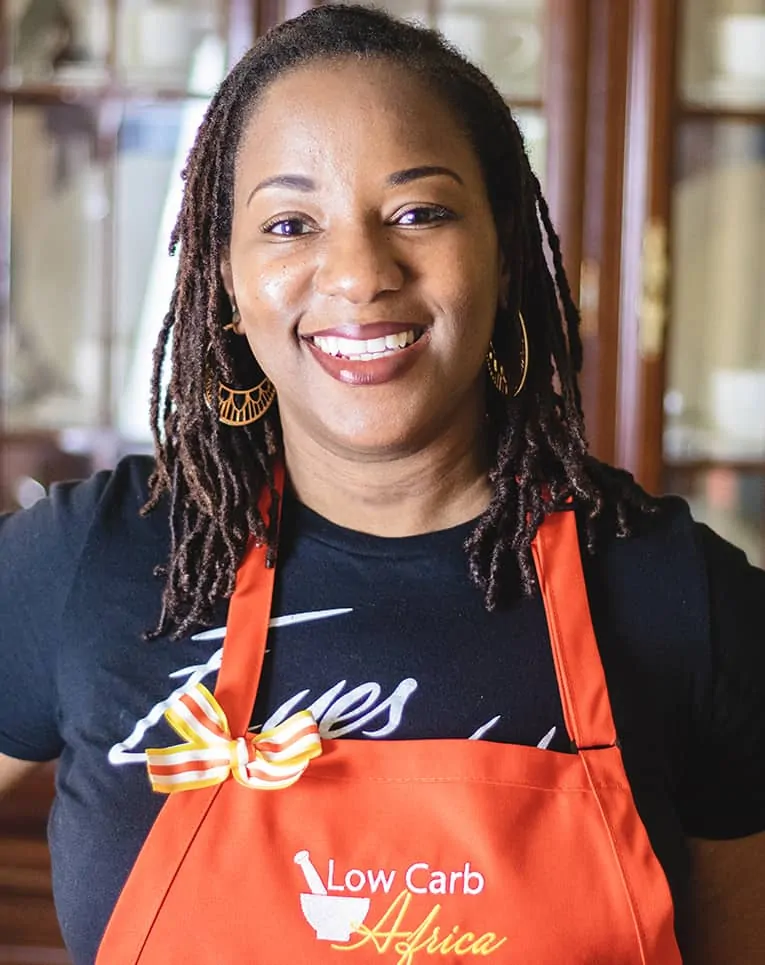 I began the keto diet a few years ago due to a few health problems such as migraines, nausea, and joint pain. You can read more about my story here.
I created this blog because of the need to keep enjoying my African spicy dishes on a low carb diet, which was a really big struggle for me in the beginning.
Jump to:
About Low Carb Africa
African dishes are very rich and flavorful but super high in carbs, so I began to experiment with different ways to reduce the carb count while preserving the original bold and spicy flavors.
I also like to experiment with dishes from other nationalities, changing things up, and creating unique fusions of African spices and flavors in dishes from all over the world.
My dishes are mostly low carb, keto, gluten-free, paleo, and I have a few vegan/vegetarian dishes thrown in here and there. I am a huge believer that no matter what type of diet you follow, it is so much more exciting and easy to maintain if the food tastes delicious!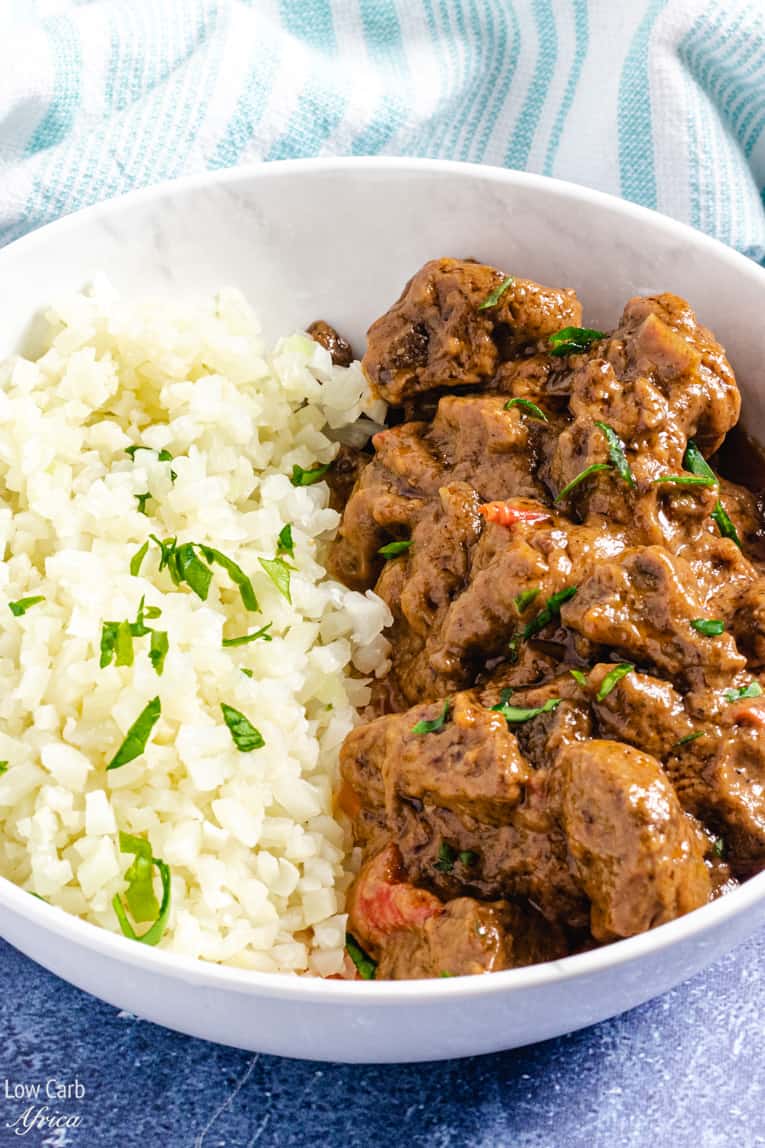 Healthy food does not have to be bland - I use traditional African spices like ground crayfish and fermented locust beans and also use blends of spices with bouillon powder, curry, thyme, and cayenne pepper to create rich, spicy flavors.
But rest assured, your food will still taste great even if you don't have these African spices on hand, and you can always adjust the spiciness of your dishes to your heart's desire!
Tidbits About Me
I am a Nigerian-American living in the beautiful city of Austin, Texas with my husband and two kids.
I am a Software Engineer by day and a blogger by night and weekends.
I am addicted to black coffee and sort of a workaholic.
I had my thyroid taken out in 2018, so going keto is the only thing that keeps me from rapid weight gain.
I come from a family of all girls; 7 to be exact!
Music is in my blood; I sing, dance and (somewhat) play the guitar 🙂
Press
My blog and I have been featured in numerous online publications and magazines. Some of them are:
Interviews & Podcasts
Work With Me
If you would like to collaborate with me to promote your brand or product, I would love to have a chat with you! I can work with you on Sponsored Posts, Product Reviews, Instagram Giveaways & Takeovers, Recipe Development, among others.
Just send an email to hello at lowcarbafrica (dot) com and let's talk about how I can help your brand.
Connect With Me
I am on all major social platforms and would love to connect with you. You can follow me on Pinterest, Twitter, Instagram, Facebook, and Tiktok.
You can also send me a message and don't forget to subscribe to my newsletters so you don't miss any of my scrumptious recipes!