Do you know the various African spices and seasonings used in African dishes to give that wonderfully delicious umami flavor? This article will tell you all you need to know about the flavors and spices of African cuisine!
The African continent is known for its cultural diversity and mouthwatering cuisine. African food is usually spiced to perfection with various spices, herbs, and seasonings native to a particular region.
Most African spice blends can be bought in a store, online, or made at home and stored in an airtight container. They usually have intense flavors, so use sparingly. A little spice usually goes a long way.
Here are some of the most popular spices and seasonings used in different parts of Africa.
West African Spices and Seasonings
In West Africa, some of the most common spices used are curry powder, black pepper, ginger, bouillon, thyme, bay leaf, chili peppers, Cameroon pepper, and nutmeg.
Some native spices include:
Iru: Also known as fermented locust beans, Iru gives a unique umami flavor to West African traditional foods. Locust beans are gotten from the pods of the African locust tree, also known as Parkia biglobosa. In Nigeria, Iru is used when making traditional soups eaten with fufu dishes.
Sumbala: This unique seasoning is a fermented seed condiment made using néré seeds, similar to miso (a fermented paste used in Japanese cooking). Sumbala is usually sold in balls and added to soups and stews for a strong umami flavor.
Bouillon cubes: These are concentrated stock cubes that completely transform West African dishes. Some popular stock cube brands are Maggi cubes and Royco seasoning. These stock cubes are usually found in local supermarkets but might be harder to find outside Nigeria. A close substitute is bouillon powder.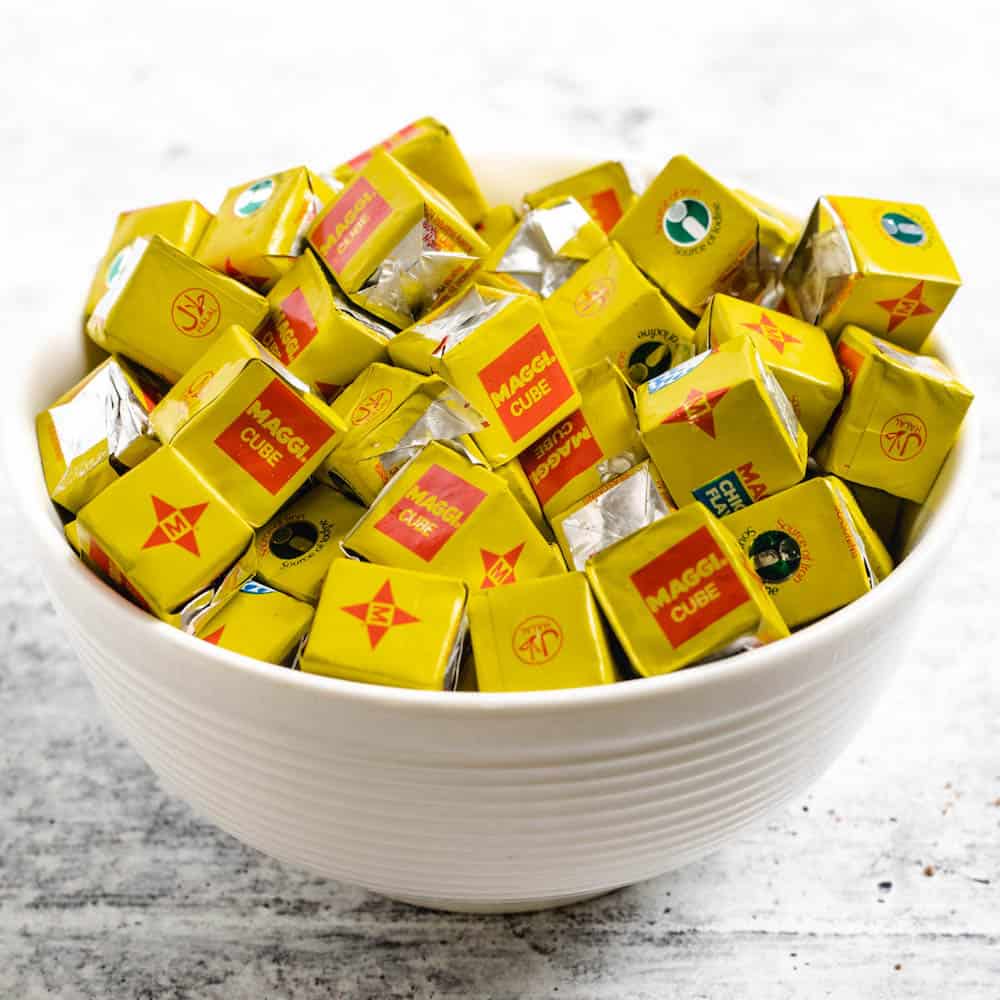 Banga spice: Used primarily in making Banga soup, this unique blend of spices is made from oburunbebe stick, beletete, aidan fruit, and chili pepper. It has a mild heat, unlike some of the other West African spice blends.
Pepper soup spice: A savory blend of spices made with alligator pepper (also known as Grains of Paradise), selim pepper (similar in flavor to black peppercorns), and calabash nutmeg. This spice is what gives Nigerian pepper soups its powerful and unique flavor.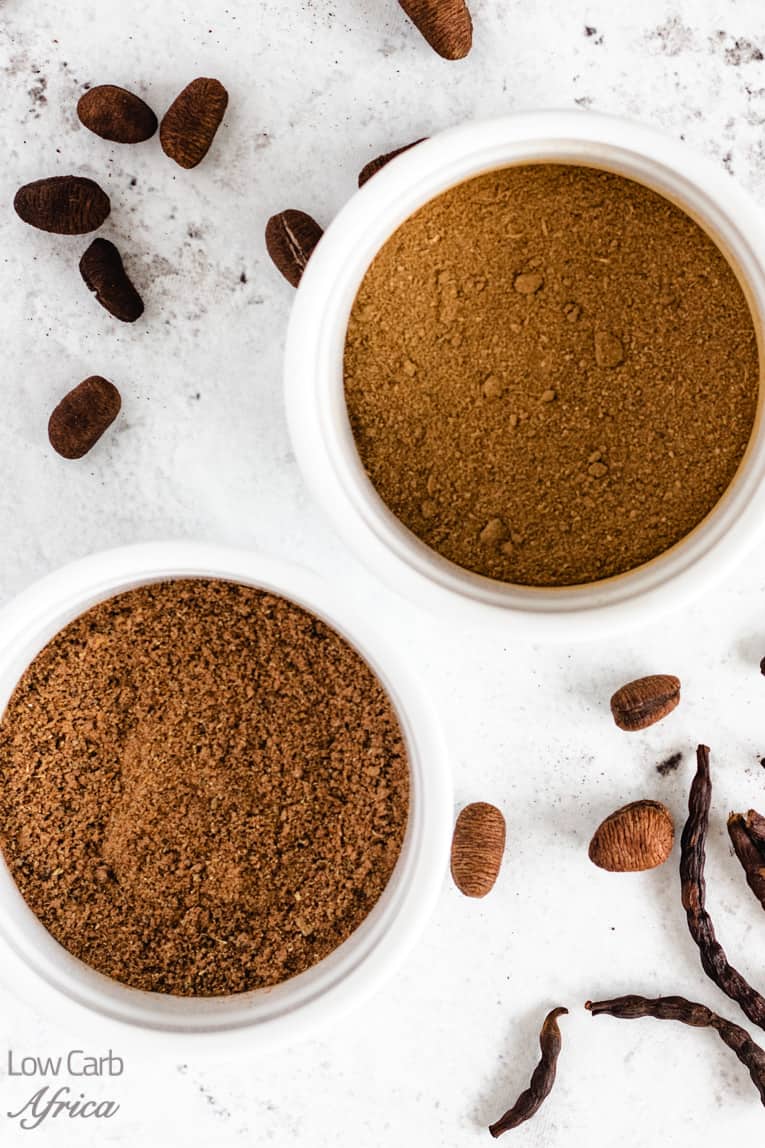 Check out these fish pepper soup, goat meat pepper soup, and chicken pepper soup recipes to experience the fantastic flavor of pepper soup spice!
East African Spices and Seasonings
Across coastal East Africa, spices and seasonings typically used include cumin seeds, ground turmeric, curry powder, coriander seeds, fresh tamarind, and grated coconut. These ingredients are often used in meat and fish marinades.
Some popular East African spice blends are:
Berbere: This spice contains a mix of dried red chilies, allspice, ajwain seeds, cinnamon, peppercorns, ground ginger, cloves, coriander seeds, cardamom seeds, and fenugreek. Berbere spice blend is typically added to soups and stews.
Piri piri: This spicy seasoning is made using peri-peri peppers and contains a lot of heat. Sometimes referred to as 'pili pili' or 'peri peri', you only need very little of this seasoning to make your dish spicy. For a rub version, try this peri peri seasoning for your chicken and grilled meat recipes.
North African Spices and Seasonings
In North Africa, spice blends and sauces are pretty standard. A few examples are:
Harissa has recently started gaining popularity in North America. However, it has been a staple in Tunisian cooking for many years. It's a condiment made from dried chilies, garlic, coriander seeds, cumin, caraway seeds, mint, olive oil, and salt. It's incredibly versatile. It can be served as a condiment with prepared dishes or added to soups, stews, and marinades.
Dukka is an excellent seasoning for meat and vegetables. It originated in Egypt and incorporates the following ingredients: toasted nuts and toasted cumin seeds, coriander seeds, and sesame seeds. The mixture is ground to a coarse texture. You can also sprinkle it on any meats and vegetables for added texture and flavor.
Chermoula is a popular North African sauce originating in Morocco. It's typically drizzled on top of fish dishes to add extra flavor. The sauce is a purée combining onions, garlic, parsley, cilantro, chilies, paprika, saffron, salt, and pepper. Check out this post on three ways to make chermoula sauce!
Ras el hanout: This spice is a mixture of several seasonings, which include cumin, clove, allspice, chili peppers, cardamom, and fenugreek, among others.
Southern African Spices and Seasonings
Various ingredients like curry powder, turmeric, ginger, garam masala, coriander, cumin, garlic powder, and fennel seeds make their way into many soups and stews in South Africa.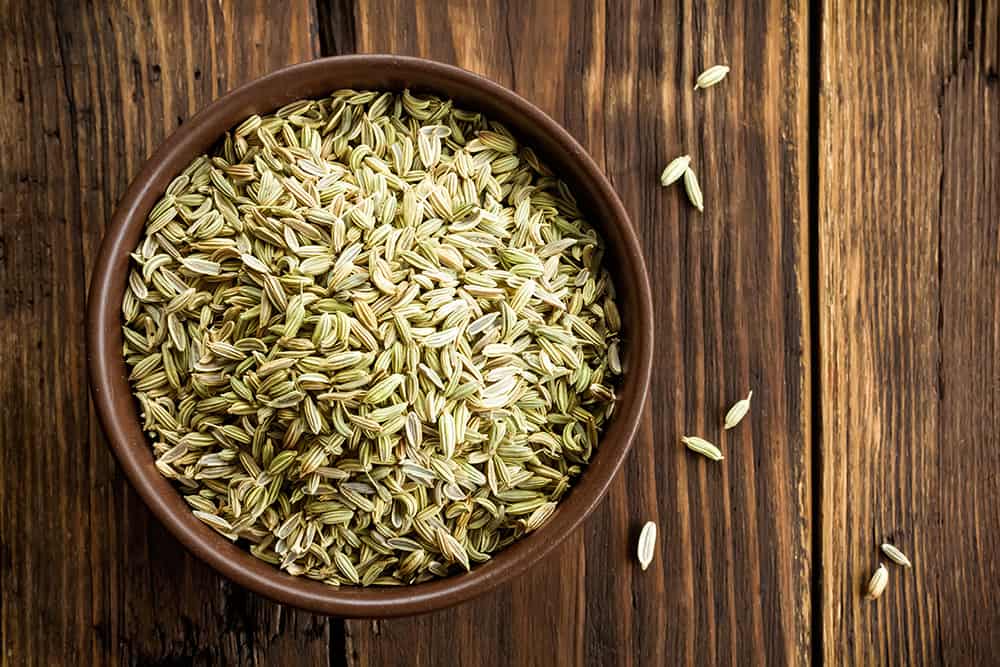 In Namibia, a popular street food is grilled meats. Typically beef, lamb, or goat meat is grilled on a charcoal barbecue and served with chili pepper and salt for dipping. The meat is then topped with tomato, onion, chili pepper, oil, and vinegar salsa for added flavor.
If you are an adventurous cook, definitely check out some of these healthy African recipes!