Jute leaves, also known as Saluyot, Jew's mallow or Jute mallow, is an amazing superfood that has a lot of powerful health benefits.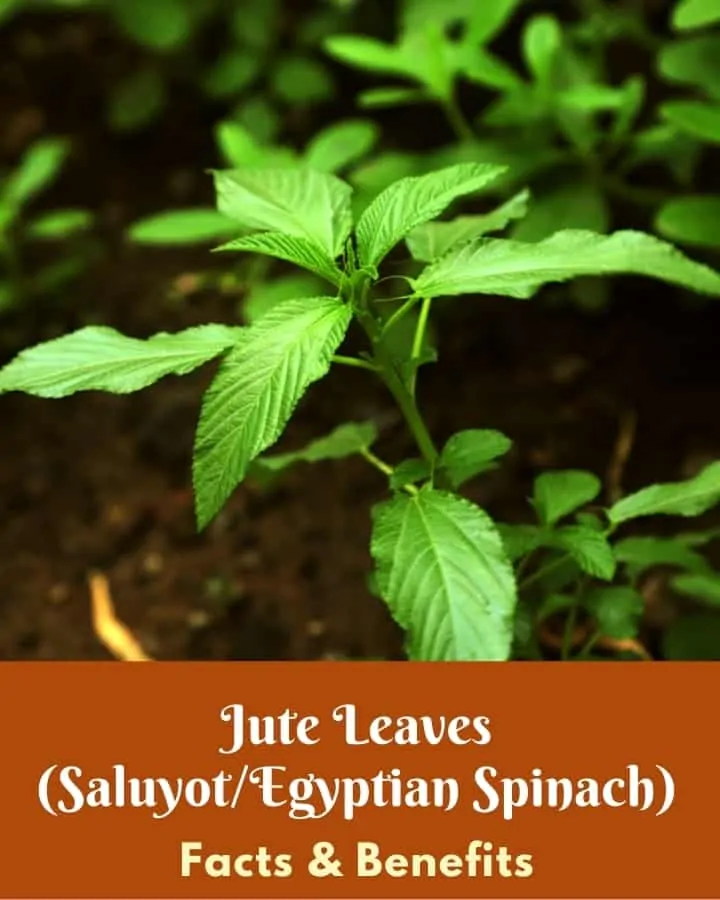 Jump to:
What are Jute Leaves?
Jute leaves (Corchorus olitorius) are a green leafy vegetable that has a host of benefits and can be eaten in so many different ways.
They come from a fibrous plant, known as Jute plant. The stem of a jute plant is commonly spun into strong, coarse threads, but the leaves are highly nutritious and consumed in many parts of the world.
Many believe jute leaves are native to Egypt and are thus referred to as Egyptian Spinach, although it is popular in parts of Africa, Asia, and the Middle East.
The many names of Jute leaves
Jute leaves go by various names depending on your country of origin.
Here are some of the names Jute leaves is known by in different countries:
Mulukhiyah / Mulukhiyyah - Egypt
Ewedu - Nigeria
Saluyot - Philippines
Ayoyo - Ghana
Mrenda - Kenya
Ademe - Togo
Wild Jute - South Africa
Molokhia - Middle East
Lalo - Haiti
Rau day - Vietnam
Health benefits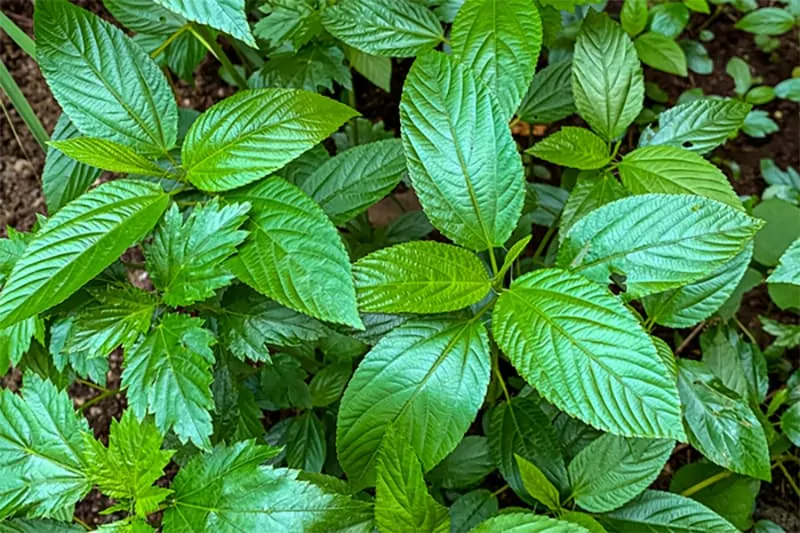 Jute leaves are a nutrient-powerhouse, filled with vitamins, minerals, and anti-oxidants, that are very beneficial to the body. Some of their many benefits include:
Anti-aging effects
It is rumored that Cleopatra ate a lot of these leafy greens to preserve her youth and keep her skin healthy!
Jute leaves contain antioxidants and omega-3 fatty acids, which help slow down the signs of aging and promote healthy skin.
Improves digestion
Jute leaves help to prevent constipation and improve gut health. It is also used to treat a variety of stomach ailments such as diarrhea, bloating, and gas.
Immune-boosting and anti-inflammatory effects
Jute leaves help boosts the immune system and fights off colds and viruses. It helps treat inflammation in the body because it's a super source of antioxidants.
Healthy Hair, Teeth, and Bones
Jute leaves are very rich in calcium, vitamins A, C, and K. These vitamins add nutrients to the hair, strengthening them from the inside out, and helps get rid of split ends. They also improve the health of teeth and gums and preserves bone density.
Weight loss
Jute leaves are rich in fiber and low in calories and carbs. They are great for weight loss and increase the feeling of fullness, which makes you eat less.
Insomnia
If you struggle with insomnia, jute leaves will be very beneficial for you. Magnesium is commonly used to treat sleep disorders, and one cup of jute leaves contains 54mg of magnesium.
Jute mallow also helps prevent restless leg syndrome, a condition where a person feels cramps, numbness, and tingling sensations in the leg. Due to its rich iron source, the leaves help mitigate these effects and strengthen the leg muscle.
Treatment of Asthma and Breathing Problems
Jute leaves are beneficial for people dealing with breathing issues like asthma. The magnesium it contains relaxes the bronchial muscles and helps regulate breathing.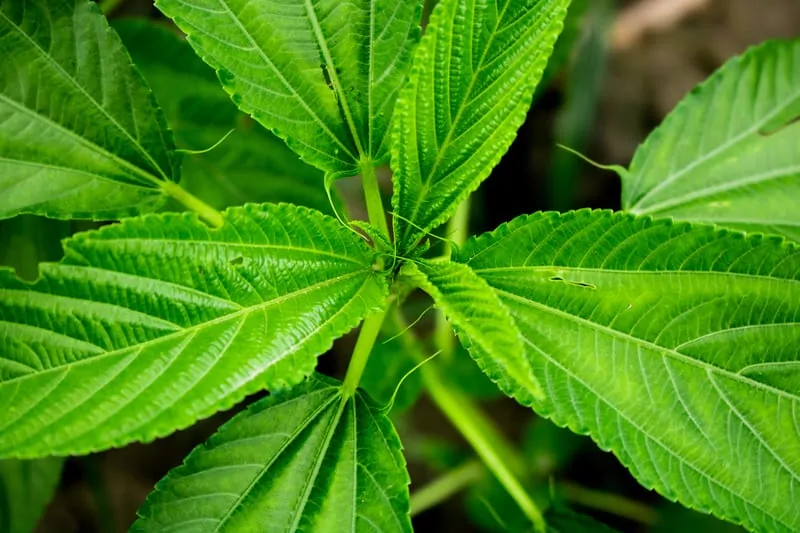 Are Jute Leaves edible?
Yes, they are edible and can be eaten raw, cooked, steamed, or pureed. When cooked, the leaves become quite slimy. Though this might be a turn-off for some people, this mucilaginous quality is especially helpful for a lot of digestive issues.
Where to get them
These leaves can be found in local grocery stores in countries where they are grown natively. If they are not grown anywhere near you, you might be able to find them in African, Asian, or Middle-Eastern stores, in your country.
If you can't get the fresh leaves, the frozen ones work just as well. They also last longer since they are already frozen, and you can store them in the freezer for several months.
How to preserve
If you have fresh leaves, they are best stored when dry. First, dry them thoroughly, then wrap them in paper towels and refrigerate them. They should remain fresh for one to two weeks.
You can also blend them in a little water and freeze them in an airtight container or Ziploc bag. This is one of the best ways to preserve jute leaves for long-term storage.
How to cook with them
Jute leaves have a somewhat bitter taste when fresh. They are gelatinous and have an extremely slippery texture. The longer they cook, the slimier and thicker they get.
Jute leaves can be cooked in various ways, which brings out their delectable taste and flavor.
In Nigeria, they are used to make a 'draw soup' eaten with fufu. This delicious and nutritious soup is known as Ewedu Soup.
Jute leaves can also be used as a soup thickener. In Kenya, they are eaten with ugali, which is a staple in the country. In Japan, these leaves can be used as a coffee or tea substitute.
In Egypt, jute leaves are used to make Molokhia (Mulukhia), a hearty, leafy stew eaten with rice or bread.
Here are some more interesting articles about African foods!
Nigerian Foods for Weight Loss