Who said you couldn't have delectable, sweet treats on a low carb or keto diet? Get ready to amaze your guests with these delicious keto holiday desserts!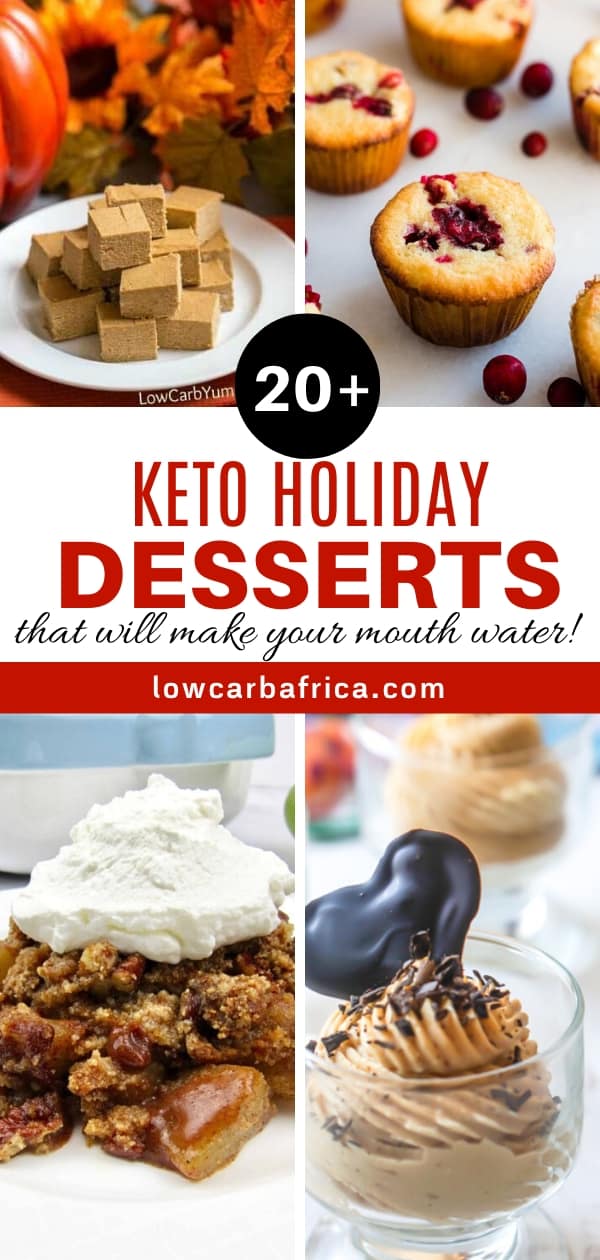 Rich and creamy, and made from healthy ingredients such as pumpkin, chayote squash, peanut butter, heavy whipping cream, and a variety of low carb sweeteners, there is something for everyone no matter your preference.
Enjoy these other holiday dishes!
Need more holiday recipes? Check out these brunch ideas for a Merry Keto Christmas!