As the world becomes increasingly fast-paced and globalized, it can be easy to lose touch with the natural rhythms of life. Eating with the seasons is one way to reconnect with the earth and boost your health and happiness. This practice involves consuming locally grown food harvested during peak season rather than relying on imported or out-of-season produce from far-flung locales.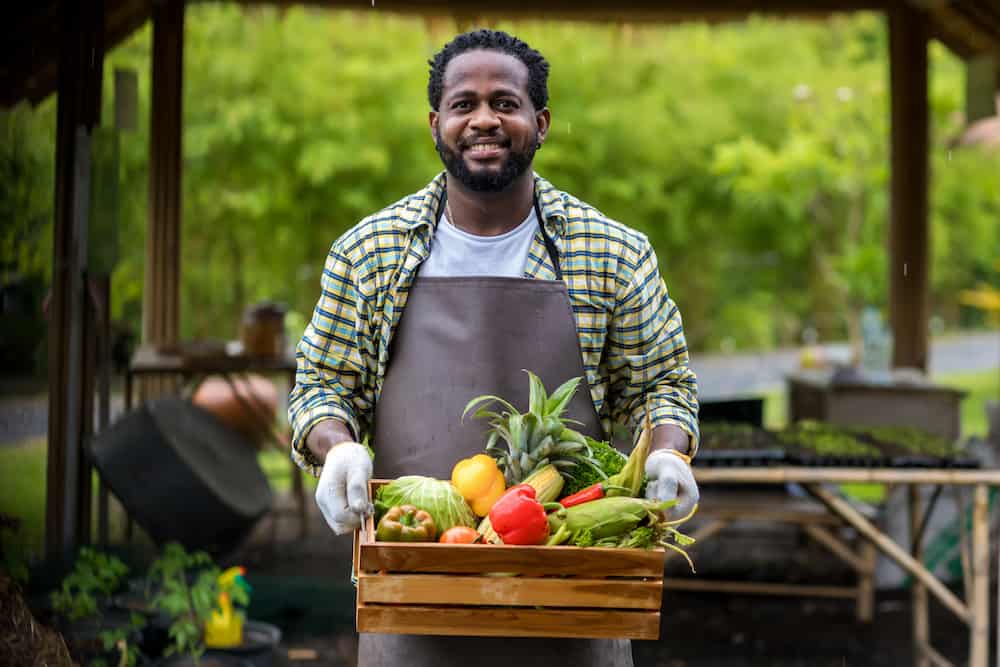 Eating with the seasons has numerous benefits for individuals and communities alike. Consuming seasonal fruits and vegetables also helps tune in to the rhythms of nature and foster a sense of gratitude and appreciation for the earth's bounty. Whether you want to improve your health, support your community, or simply savor the season's flavors, there's no better time to start eating with the seasons than now.
What is Seasonal Produce?
Seasonal produce refers to fruits and vegetables that are naturally grown during a specific time of the year. These crops have not been forced to ripen or grow in artificial conditions. When fruits and veggies are harvested at their peak ripeness, they offer more flavor, nutrition, and freshness. The seasons play a significant role in determining what produce is available locally.
Summer brings an abundance of berries, melons, tomatoes, corn, cucumber, green beans, and cherries. On the other hand, fall offers apples, pumpkins, squash, cabbage, kale, and Brussels sprouts, among other delicious options.
By eating seasonal foods, we can also reduce our carbon footprint as local farmers do not need to transport out-of-season produce long distances, which contributes to harmful greenhouse gas emissions. The availability of this fresh food creates opportunities for community engagement through farmer's markets, where you can meet your local growers. Overall, eating seasonal produce is simply enjoying fresh food at its best in terms of flavor and nutritional value.
Benefits of Eating Seasonal Produce
Eating seasonal produce has numerous benefits for your health and well-being. Here are some reasons why you should consider incorporating more fresh, local produce into your diet.
Nutrient-rich: Seasonal produce is harvested at its peak, meaning it's packed with essential vitamins and minerals that help keep you healthy.
Environmentally friendly: Sourcing local, seasonal produce reduces the need for long-distance transportation and helps support sustainable farming practices.
Economical: Because in-season produce is abundant, it often costs less than imported or out-of-season fruits and vegetables.
Better flavor: When fruits and vegetables are picked in season, they taste better due to being naturally and fully ripened on the vine or tree.
Supports local farmers: By buying from small-scale farms in your area, you support the local economy and get high-quality, fresh food options.
Variety of options: Eating seasonal fruits and vegetables allows for a diverse range of fruits and vegetables throughout the year rather than relying on the same few choices regularly.
Improved immunity: Seasonal Produce contains phytonutrients such as flavonoids which boost your immune system. Alex Caspero MA, RD, plant-based dietitian at Delish Knowledge, says, "Despite research suggesting that eating enough fruits and vegetables is linked to a lower risk of many chronic diseases, most people don't get enough. As high-produce costs are often a barrier for many families, local produce can be less expensive in-season than other produce."
Ways to Get Fresh Seasonal Produce
Getting fresh seasonal produce can be easier than you think. Here are a few ways to get your hands on some of the freshest and healthiest local produce:
Visit Your Local Farmers Market: Farmers markets offer a wide variety of locally grown fruits and vegetables in season. You can find everything from juicy peaches in the summer to crisp apples in the fall.
Join a CSA Program: Community Supported Agriculture (CSA) programs allow you to purchase shares of a farm's harvest. This means you receive weekly deliveries of fresh, seasonal produce throughout the growing season.
Grow Your Produce: If you have space for a small garden or even just some pots on your balcony, consider growing your herbs, fruits, and vegetables. This ensures that you know exactly where your food is coming from and allows you to connect with nature.
Shop at Local Grocery Stores: Many grocery stores now carry locally sourced fruits and veggies year-round, so watch out for these options while shopping.
How to Incorporate Local, Fresh Produce into Your Diet
These are some easy ways to effortlessly incorporate fresh produce into your daily meals:
Incorporate Vegetables into Every Meal
Incorporating vegetables into every meal may seem challenging, but it's easier than you think. One way to do this is by adding veggies to your breakfast routine. Add sliced avocado or sautéed spinach to your morning eggs, or blend kale or spinach into a smoothie for an extra nutrient boost. For lunch and dinner, try swapping out traditional pasta with zucchini noodles or adding broccoli as a side dish. You can also experiment with different vegetable-based sauces and dressings to elevate the flavor of your meals.
Karen Kelly, a health coach at Seasonal Cravings, says, "Eating fresh fruits and vegetables is the best thing you can do to improve your health. They contain vitamins, minerals, fiber, and other nutrients essential for good health. I encourage my clients to incorporate leafy greens whenever possible. Even if you aren't a fan of a big green salad, you can easily add a handful to a smoothie, and you won't even taste them."
Swap Processed Snacks for Fresh Produce
One of the easiest ways to incorporate more fresh produce into your diet is by swapping processed snacks for fruits and vegetables. Instead of reaching for a bag of chips, try slicing up some carrots and celery or grabbing an apple or banana. You can also make your veggie chips by thinly slicing root vegetables like sweet potatoes or beets and baking them in the oven until crispy.
If you're used to snacking on candy or other sweets, try satisfying your sweet tooth with nature's candy instead. Berries, grapes, and melons are all naturally sweet and provide plenty of vitamins and antioxidants. Swapping out processed snacks for fresh produce helps consume more nutrients and save money in the long run because produce tends to be cheaper than packaged snack foods.
Plan Meals Around Seasonal Produce
Another easy way to add local fresh produce into your diet is to plan meals around seasonal produce. This ensures that you get the freshest and most flavorful fruits and vegetables. In the spring, think asparagus, artichokes, strawberries, and rhubarb. Summer brings an abundance of tomatoes, corn on the cob, zucchini, peaches, and melons. Fall offers squash varieties like pumpkin and acorn squash, along with apples and pears. Winter staples include sweet potatoes, Brussels sprouts, and citrus fruits like oranges or grapefruits.
When planning your meals for the week or month ahead, try incorporating one new seasonal fruit or vegetable each time you go grocery shopping. You can search online for recipes that feature that particular ingredient in different ways so you don't get bored eating it over several days.
Experiment With New Recipes
Trying out new recipes featuring seasonal ingredients can help keep mealtime exciting and satisfying while boosting your health at the same time. You can make stir-fries, air fryer vegetables, or enjoy some okra soup for much-needed protein and minerals.
Conclusion
Eating seasonal, fresh, and local produce is good for your health and beneficial to the environment and the local economy. By choosing to eat fruits and vegetables that are in season, you can enjoy their full flavor and nutritional value while supporting local farmers.
By making minor changes to your eating habits and incorporating more fresh fruits and vegetables into each meal, you'll soon see an improvement in both your physical health and overall happiness. So next time you're at the grocery store or planning meals for the week ahead, consider adding some delicious seasonal produce to your shopping list.
This article was produced by Low Carb Africa and syndicated by Wealth of Geeks.