If you love mushrooms on your ketogenic diet and want to know if mushrooms are keto-compliant, this article will tell you all you need to know!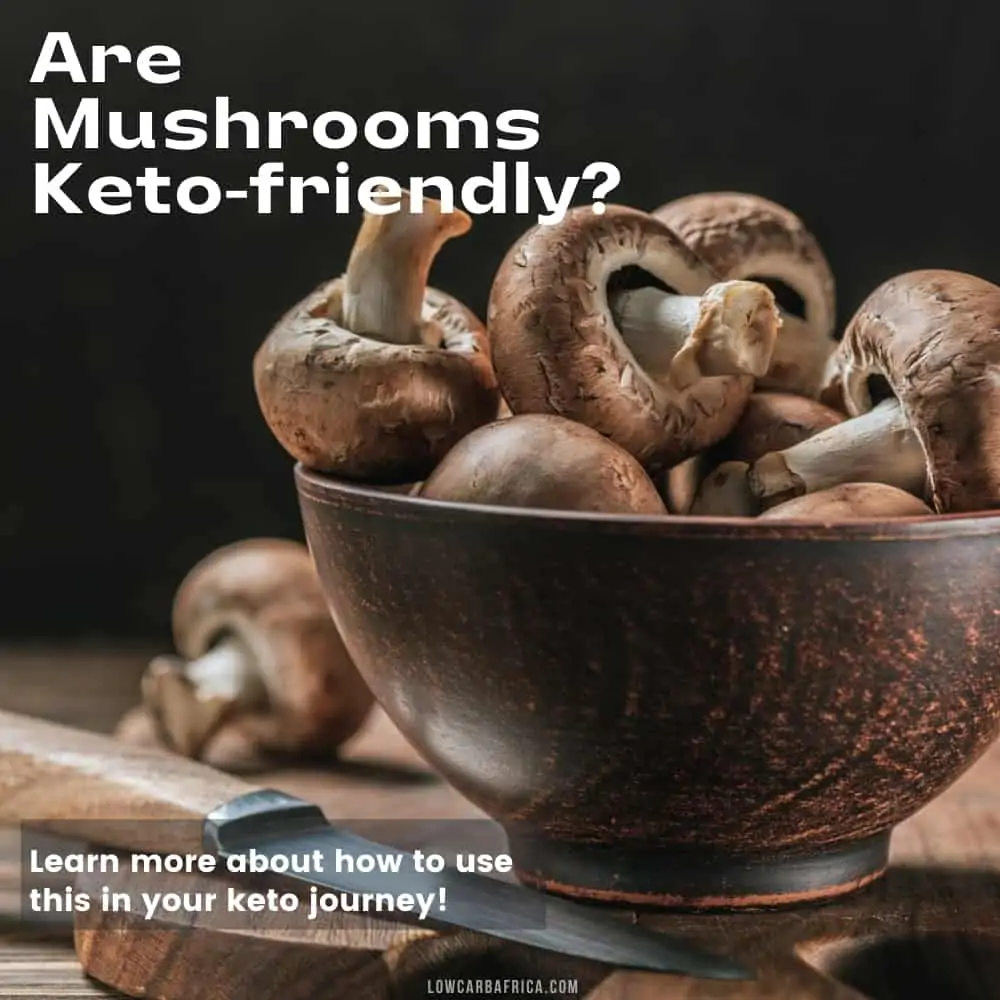 Mushrooms are a fascinating type of fungi or vegetable that are healthy and nutritious. They are rich, tasty, and versatile and are excellent additions to most dishes.
You can make a creamy soup with them or even decide to make a salad type. Whichever way you choose to eat them, it is sure to be a hit!
Are mushrooms allowed on keto?
Are mushrooms keto? Yes, mushrooms are certainly keto. They contain minimal carbohydrate content and calories, making them an excellent choice for ketogenic diets. One cup of mushrooms contains roughly 2-4g total carbs and approximately 15-20 calories.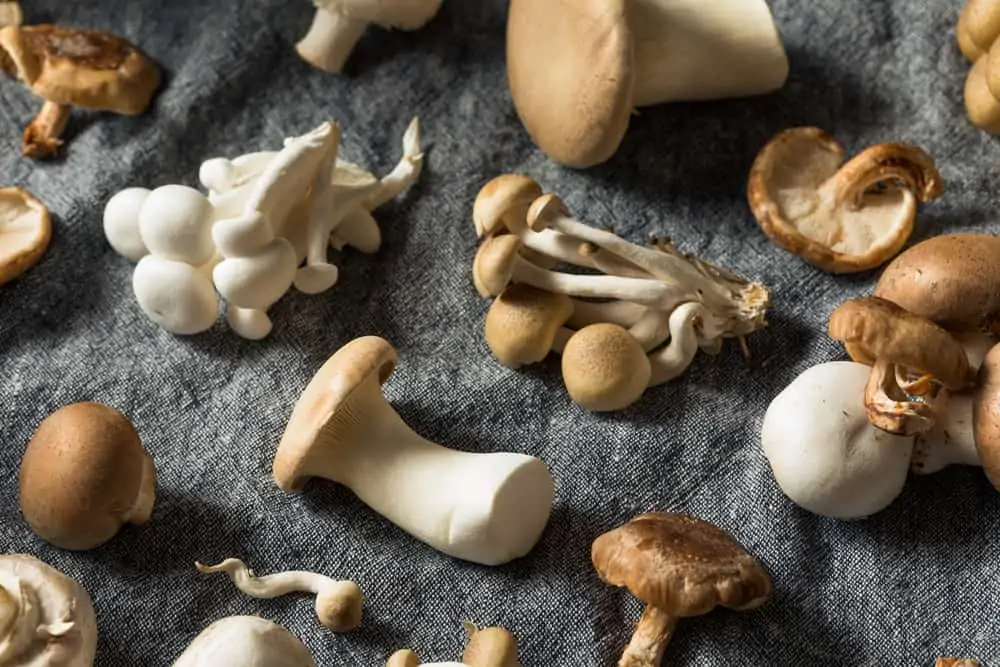 In addition, they aid in weight loss effortlessly. So if you're a mushroom lover, you certainly don't have to give up mushrooms on your low-carb diet!
What are their health benefits?
Mushrooms are packed with a lot of nutritional benefits that are wonderful for overall health. They contain large amounts of magnesium, potassium, zinc, and folate. Mushrooms are also a great source of proteins and essential nutrients like amino acids, vitamin c, and b vitamins.
Mushrooms also act as a great anti-cancer agent. They are also anti-inflammatory, antioxidant, and antidiabetic. They are known to prevent heart disease and some chronic illnesses. In addition, these wonder veggies are known to enhance the immune system and reduce cholesterol in the body.
Are all mushrooms edible?
There are many types of mushrooms out there, and unfortunately, some are inedible or downright poisonous. So you have to be careful before eating them.
One thing to do is to correctly identify them before consuming them. To be safe, you can just get your raw mushrooms from a grocery store or the market.
What are the different types of mushrooms?
Some of the popular keto friendly mushrooms are:
Portobello Mushroom
Also known as portabello mushrooms, these mushrooms have brown caps that measure 5 inches in width. Underneath these caps are dark bristles. While growing, however, their cap is white, round, and button-shaped.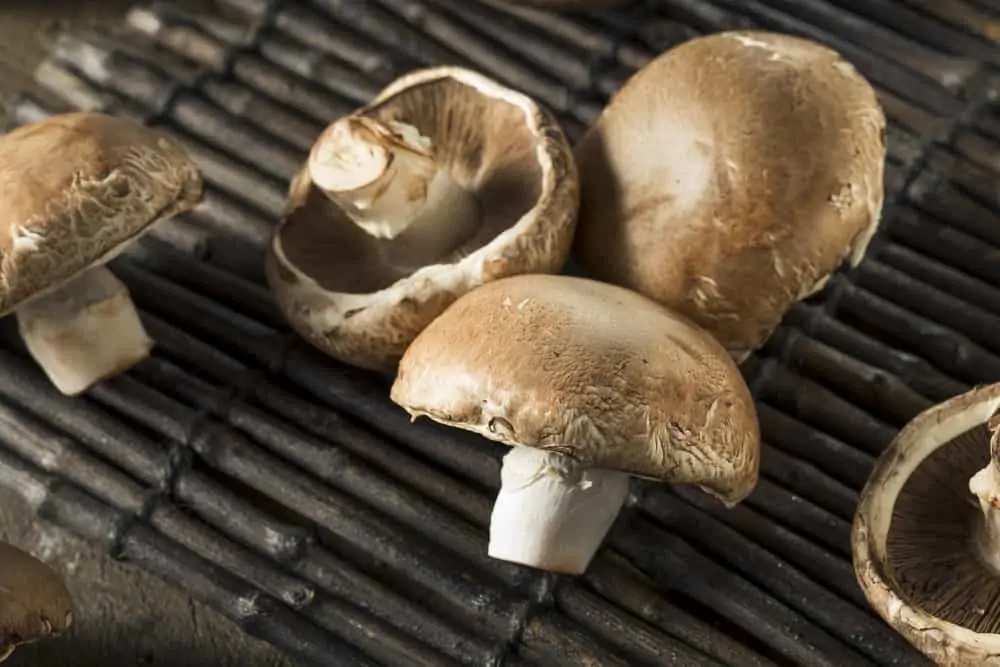 The mushrooms are meaty and rich-flavored and are perfect when sauteed, grilled, or broiled.
Portobello mushrooms are sometimes picked when immature with small, round, and white caps. At this stage, they are referred to as cremini (crimini) or baby bella mushrooms.
White button mushroom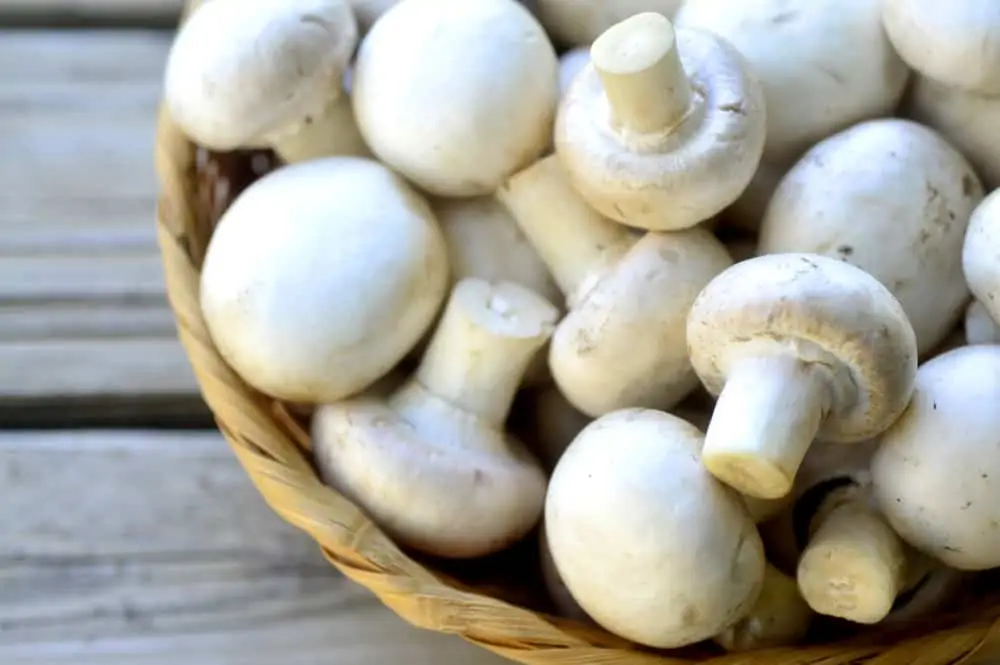 White button mushrooms are tiny in size and range from white color to pale brown. They are also called table mushrooms or common mushrooms.
White button mushrooms are a favorite among chefs because they are versatile and have a mild taste.
Oyster mushroom
Also known as tree or pearl oyster mushrooms, these are some of the most cultivated mushrooms in the world. Oyster mushrooms can be eaten whole or chopped and are a bit more expensive than white mushrooms.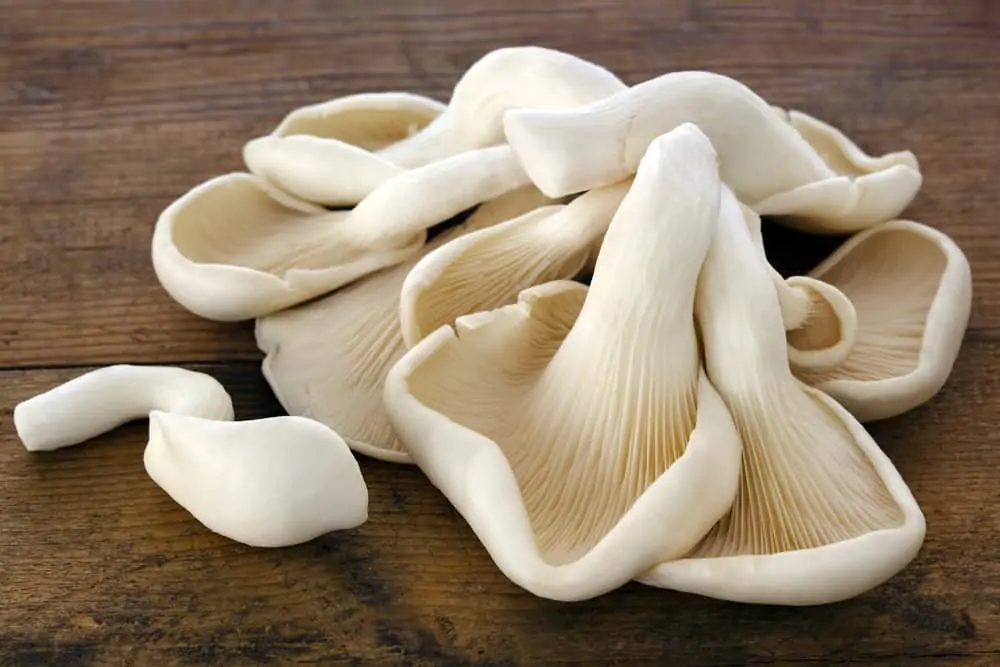 They are pretty standard in Asian cuisine and do not need to be rehydrated before cooking. Instead, these mushrooms act like sponges and soak up the flavors effortlessly.
Chanterelle mushroom
These fungi are loved for their fruity flavor look like flowers or small trumpets with wrinkled ridges. They can be yellow, orange, or white, depending on where they grow.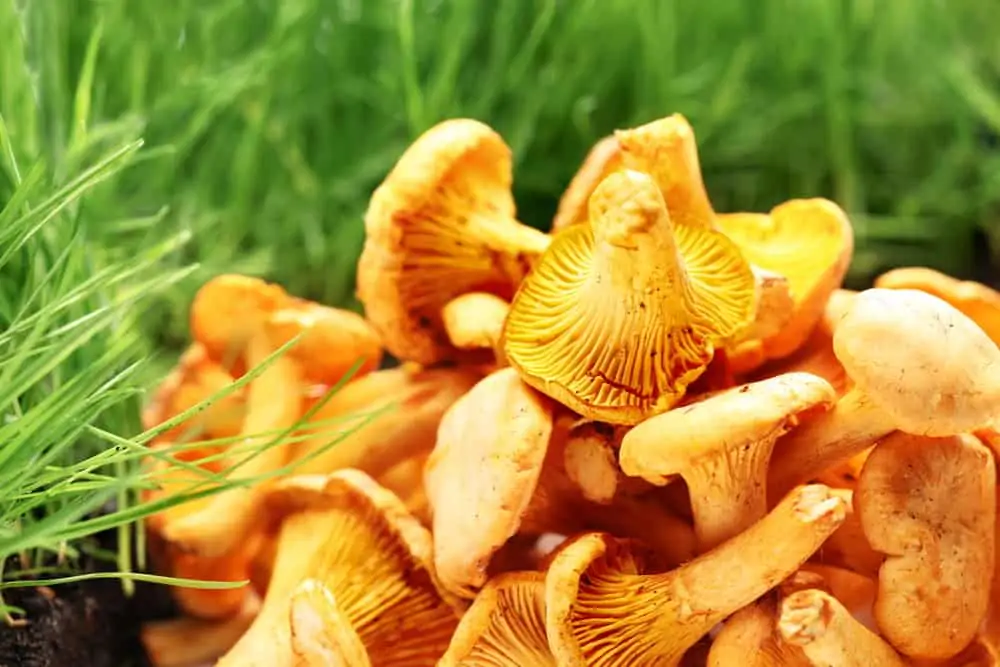 The yellow or golden colored ones are more popular across Europe, while the Cantharellus formosus or Pacific golden chanterelles are more common in the Pacific Northwest in the United States.
Unlike most other mushrooms, chanterelle mushrooms grow on the soil next to certain plants and not on the hosts themselves. Chanterelle mushrooms that grow in their natural habitat are rich in Vitamin D, but commercially grown ones are grown in dark, indoor environments.
Shiitake mushroom
Shiitake mushrooms are brown mushrooms that are native to East Asia. They grow typically on rotten hardwood trees. Their name comes from the word 'shii,' which is the tree they originally grew on, while 'take' means mushrooms.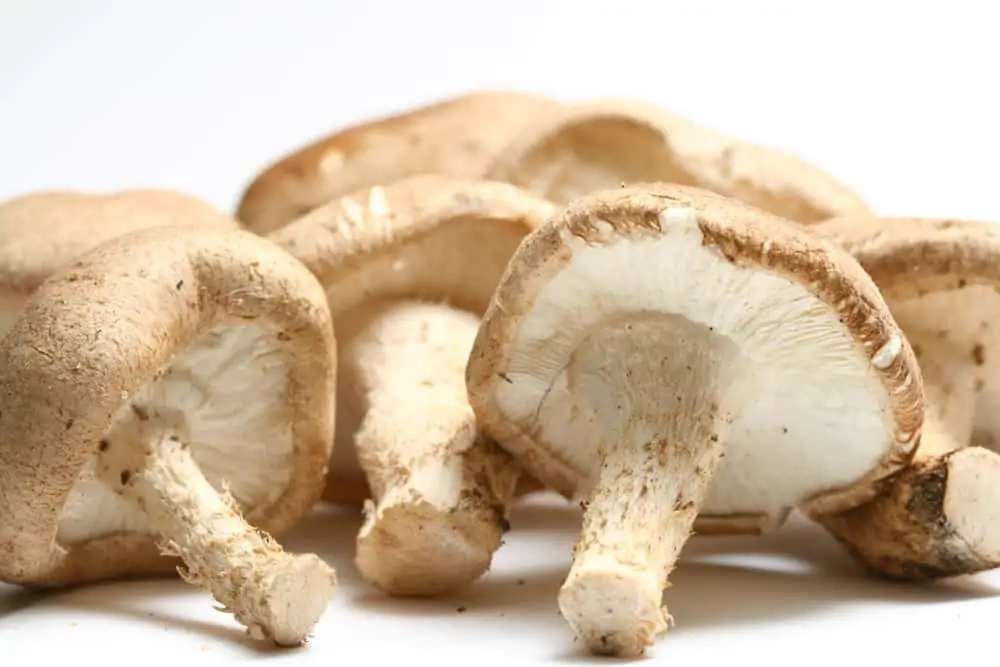 Shiitake mushrooms have cream-colored flesh that is a bit chewy, and the stem is usually removed before the mushroom is cooked. The mushrooms are more expensive than portobello and crimini mushrooms, but their flavor in dishes makes it worth the while.
They taste rich, savory, and buttery and are a good source of vitamin B5, riboflavin, copper, and protein.
What do mushrooms taste like?
Mushrooms are naturally umami. They give off this gamey taste that is unique to them when cooked. However, according to how they are cooked, the taste of mushrooms can easily be changed.
Mushrooms also have a slightly chewy consistency in addition to their meaty flavor. Because of this, they have often been substituted for meat by vegans and vegetarians.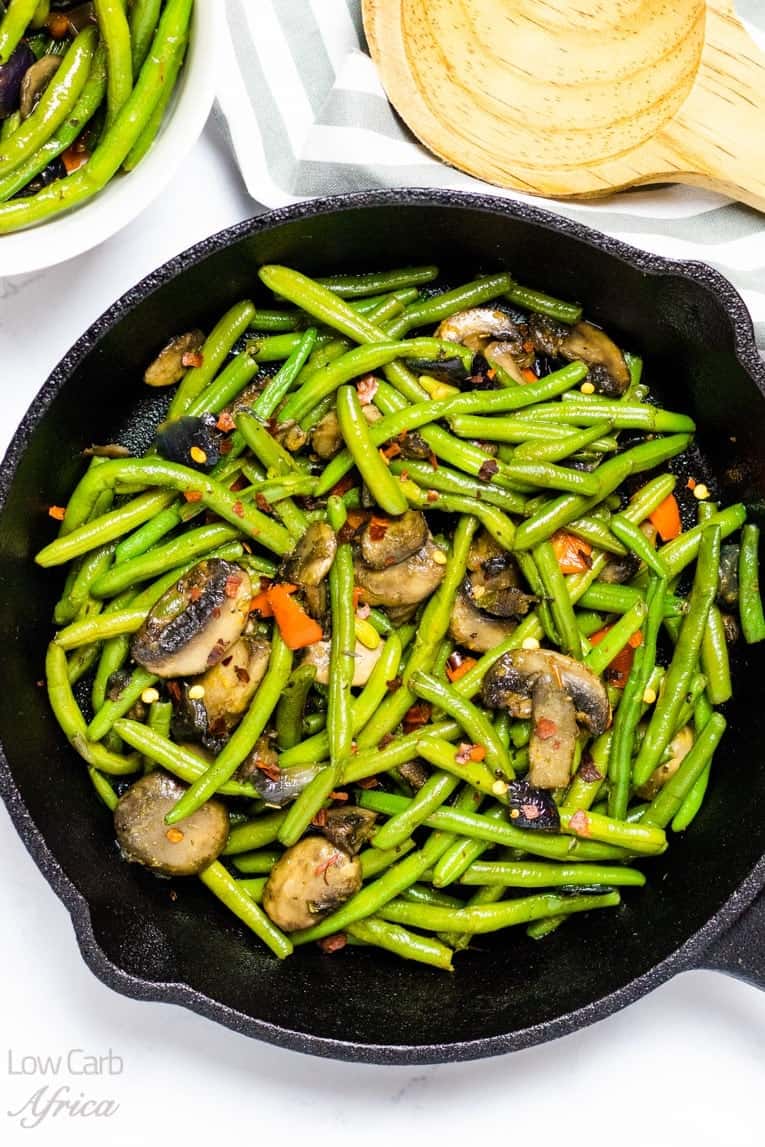 Storing and Reheating
Mushrooms have high water content, so putting them in the fridge with the plastic wrapping would cause them to have brown spots and become slimy.
Therefore, the best way to store them is in the refrigerator after removing any plastic wrapping. This way, they would remain fresh for up to five days or even a week.
You can freeze mushrooms, but they might become soft and soggy when thawed due to their high water content. This is fine if you're going to use them for soups or blended meals. Not so great if you need to sauté them.
How do you cook mushrooms?
Whether you boil them, fry them, sauté them with sweet peppers, or blend them to make a soup, you cannot go wrong with including mushrooms in your meals. They have a wide variety of applications.
They are an excellent addition to your dishes. But, of course, you can also eat them as a standalone meal.
Below are a few keto mushroom recipes you would love. You can use fresh mushrooms or frozen mushrooms for these recipes.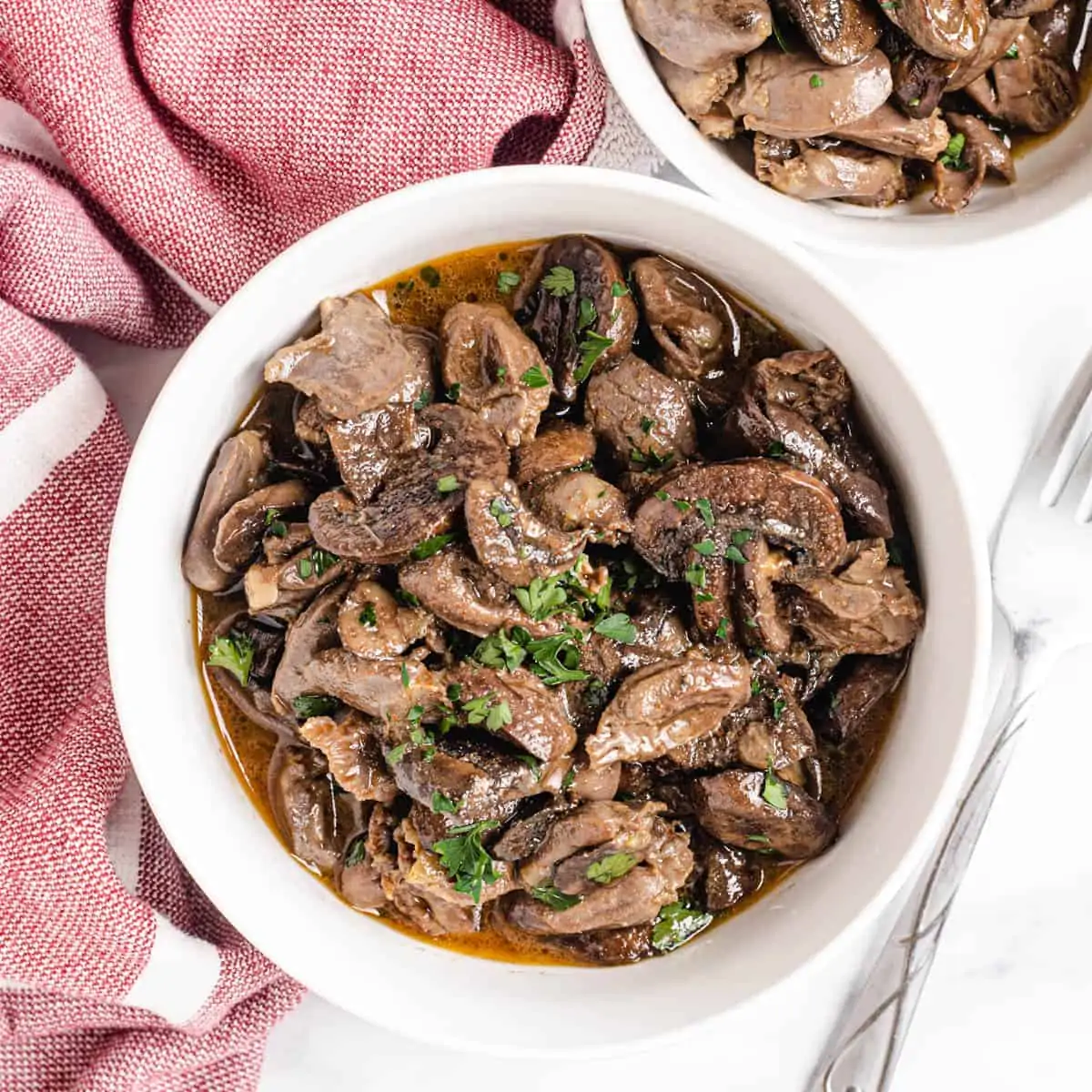 Chicken hearts with mushrooms: Pairing chicken hearts with mushrooms is a great way to get a mega-dose of healthy fats and good vitamins. Organ meats like chicken hearts are also very good for heart health, inflammation, and joint pain.
Keto mushroom soup: This hearty soup is made with heavy cream and cream cheese to increase its fat content and make it so creamy. This soup is such a great comfort food and one of my favorites. I like to serve it with a side of pork chops for a hearty, filling dinner.
Sauteed mushrooms with green beans: Sautéed mushrooms are a family favorite, especially during the holidays. As the name suggests, the mushrooms are sauteed with green beans and spices in olive oil. It's a good idea to pat the mushrooms dry with paper towels after washing to prevent them from being soggy. Alternatively, you can just wipe them with a damp paper towel.
Mushroom cauliflower rice with peppers: This easy recipe has so many amazing flavors from the mushrooms and spices, and the bell peppers give it texture. And with cauliflower rice added, you can eat as much as you want without worrying about your daily carb intake. This low-carb delicacy is easy to prepare and a fave among keto dieters.