These Keto Summer Drink and Smoothies are perfect for the summer weather and will leave you feeling refreshed and satisfied!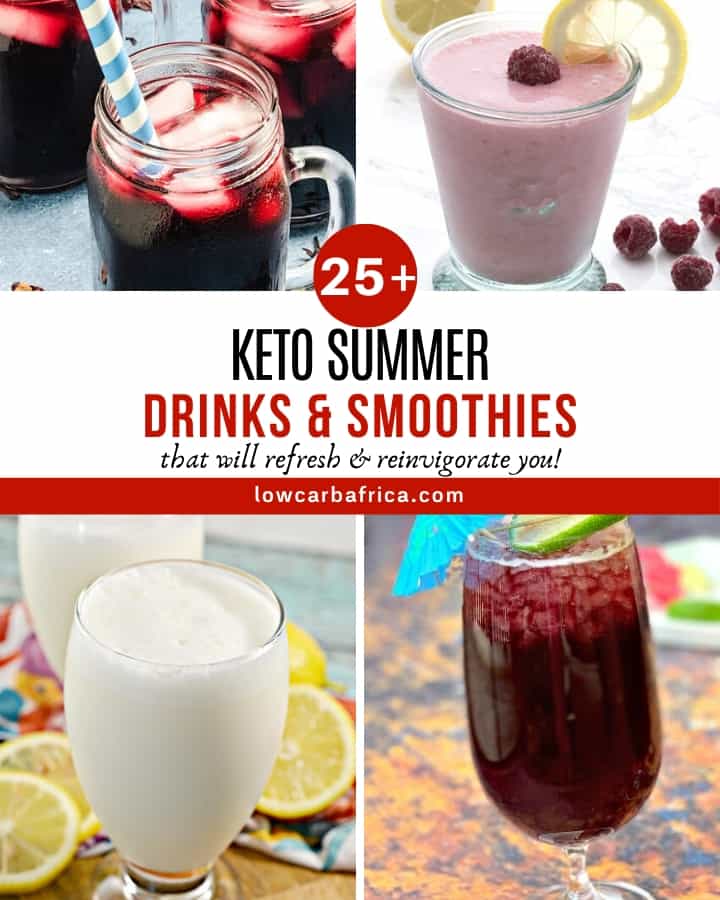 Summer is here with its high heat and temperatures. And nothing is as satisfying as a cold, chilled drink after being out in the sweltering heat.
These keto summer drinks and smoothies are just what you need. They are quick and easy to make, nutritious, and oh so delicious!
Whether you prefer something light, frothy, fruity, or alcoholic, there is something for everyone. These drinks will quench your thirst, energize and reinvigorate you!
Keto Summer Drinks & Smoothies
Also, check out these low carb and keto desserts!
Keto Peanut Butter Chocolate Pudding