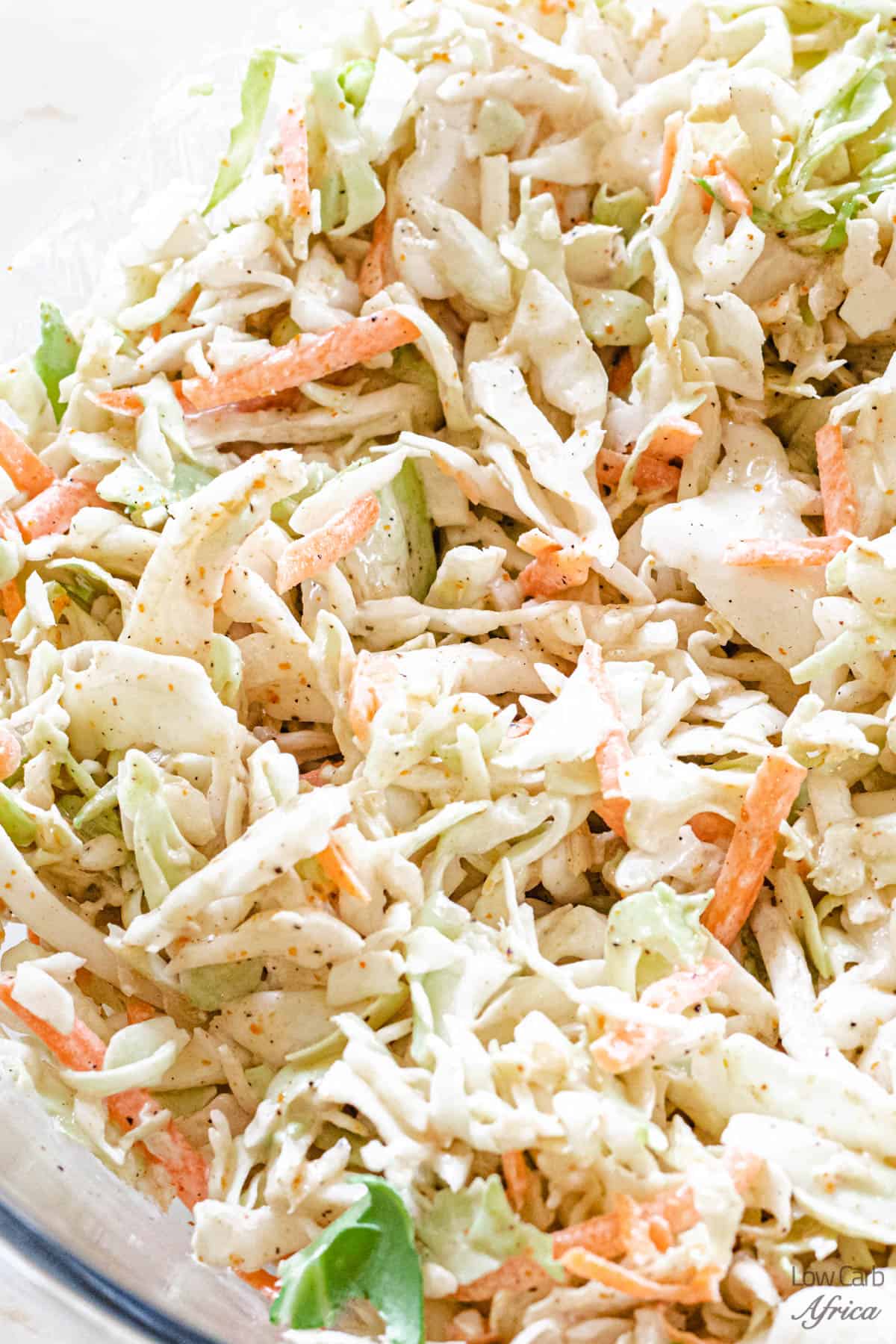 Jump to:
❤️ Why you'll love it
I have made this creamy keto coleslaw for a few potlucks, and no one knew it was low carb and sugar-free till I mentioned it. It's that good! I like to include mayonnaise when making this low carb coleslaw recipe because it makes the coleslaw so much creamier. I use my spicy mayo recipe as my keto coleslaw dressing for this recipe; it's naturally keto and comes together in just 2 minutes!
🥘 Equipment Used
The following are affiliate links. We are a participant in the Amazon Services LLC Associates Program, an affiliate advertising program designed to provide a means for us to earn fees by linking to Amazon.com and affiliated sites.
If you aren't using prepackaged coleslaw mix from the grocery store, you'll need a food processor or knife to cut all of your vegetables to size. Otherwise, you just need a bowl and a spoon.
🧾 Ingredients Used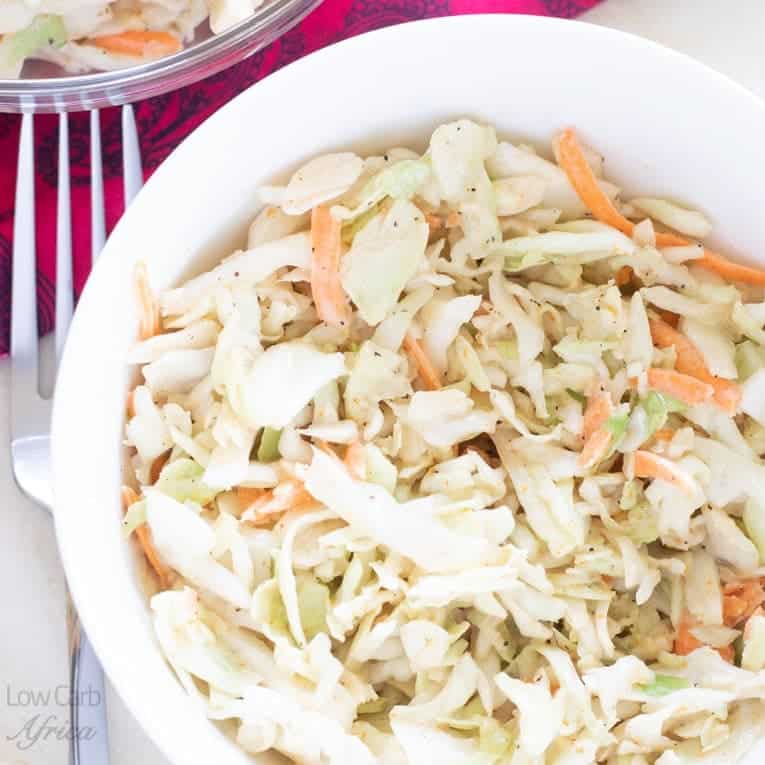 Coleslaw mix: I use a prepackaged bag of coleslaw mix, but you can prepare this yourself. You will need about six cups of finely shredded cabbage (about 1 medium head of cabbage) and one cup of finely shredded carrots.
Homemade spicy mayonnaise: I prefer to make my own mayo because I don't want any additional preservatives. Alternatively, you can use your favorite keto-friendly mayonnaise recipe.
Spices: Apple cider vinegar, black pepper, monk fruit sweetener, salt, and cayenne pepper (optional).
🔪 How To Make This Recipe
If using fresh vegetables, wash them before shredding them, then pat them with a paper towel to prevent your coleslaw from becoming watery. If using coleslaw mix, pour it into a large bowl.
Mix in the mayonnaise, apple cider vinegar, sweetener, black pepper, cayenne pepper (optional), and salt in a separate bowl.
Add the dressing a little bit at a time to the coleslaw mix and stir well together, and your keto spicy coleslaw is ready to eat!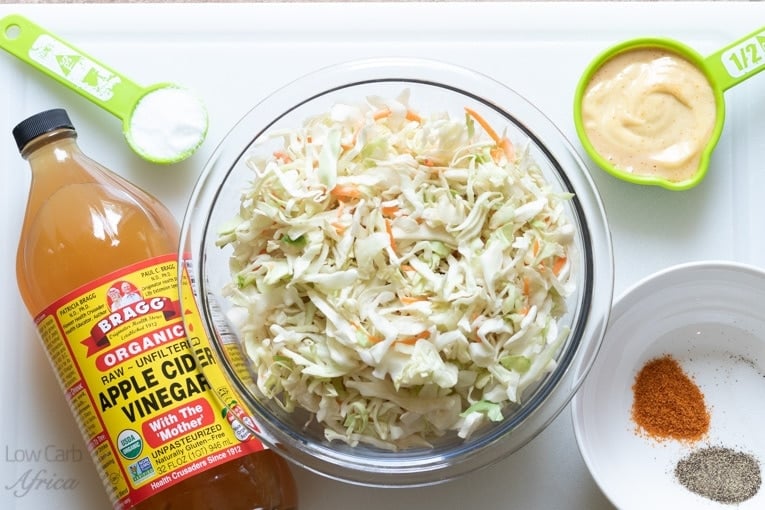 🥫 Storing and Reheating
This creamy coleslaw recipe tastes even better the next day or after a couple of hours. The flavors meld and become more robust, and the coleslaw tastes even better. Store it for 2-3 days to enjoy its fresh taste. You can eat this low carb slaw cold or at room temperature.
💭 Tips and Variations
I use my spicy mayo to add a little heat to my homemade coleslaw recipe, but you can use regular mayonnaise if you want it milder.
I like to include apple cider vinegar as it gives a slightly tangy taste. You can also use white vinegar if that's what you have.
You can use a food processor to shred the cabbage or a knife to cut it the old-fashioned way.
It can be a great idea to use either green cabbage, red cabbage, white cabbage, or a mix of all of them in this salad. This is a great way to add rich color and give it that traditional flavor found in coleslaw.
If you prefer a sweeter salad dressing, try this sweet mayonnaise dressing for a sweet coleslaw.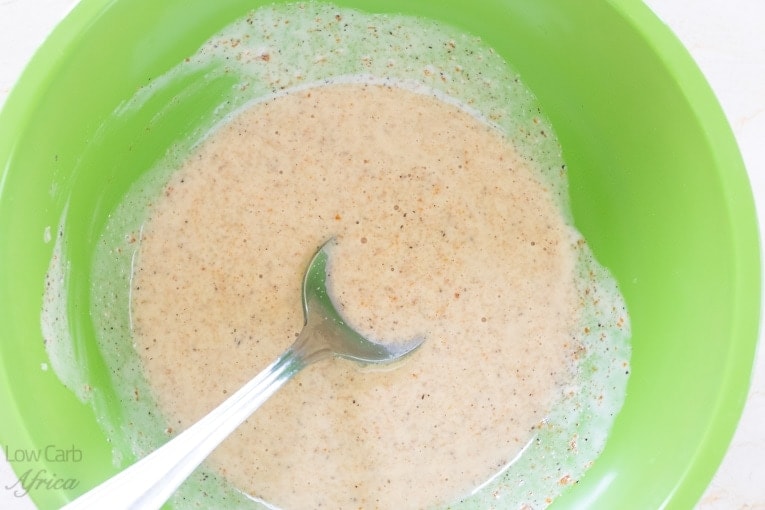 🍽️ What can I eat this recipe with?
This keto coleslaw is a delicious keto side dish, and it goes great with grilled or baked dishes such as baked catfish, shish kebab, or grilled ground lamb kofta kebab. Make a double batch of this easy keto coleslaw recipe to serve at your summer barbecues and parties!
👩‍🍳 Frequently asked questions
📖 Recipe