If you need ideas for the best keto side dishes, you've come to the right place. Here are 20 super flavorful keto sides that your whole family will love!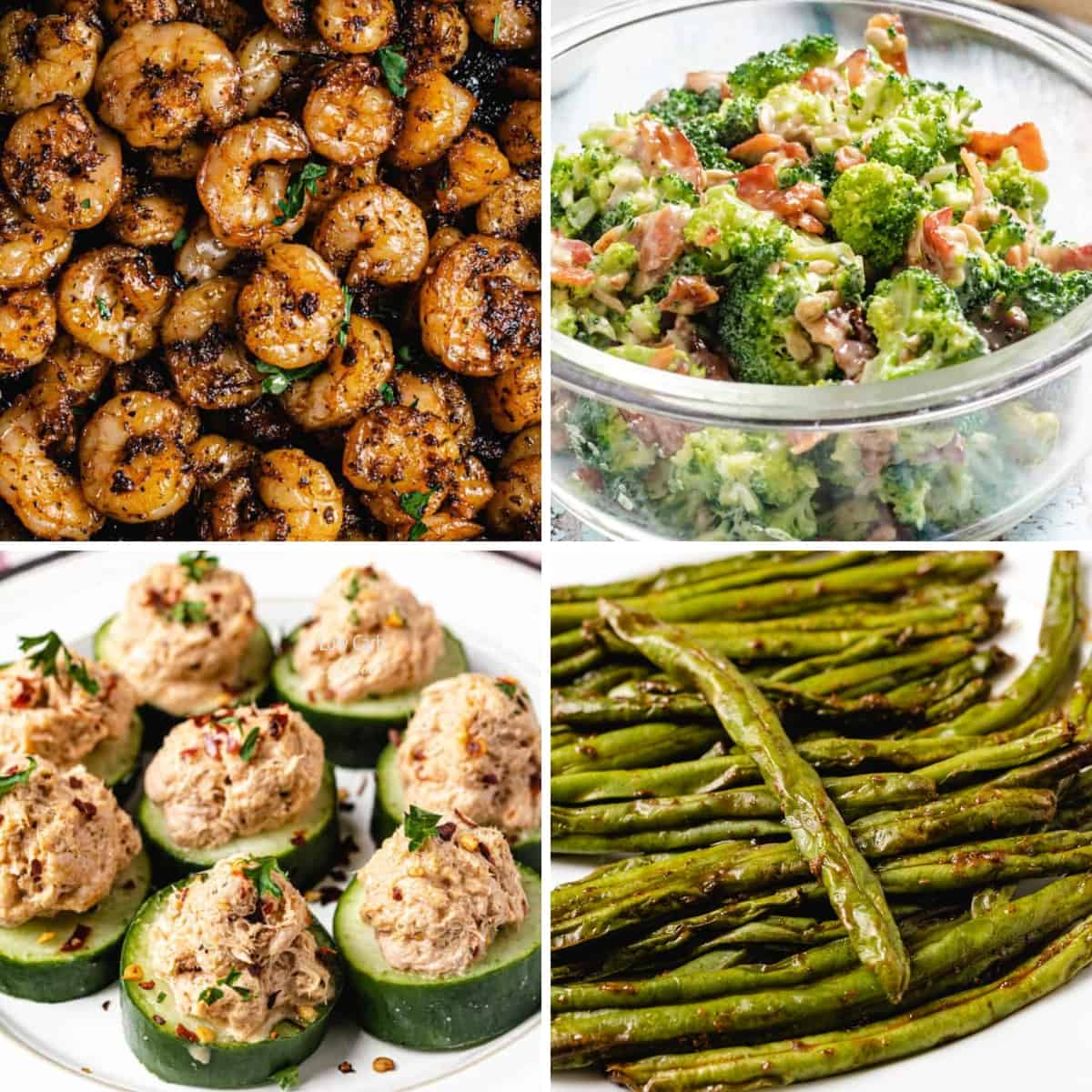 You don't have to miss your favorite sides on the keto diet. You also don't have to always make your dishes separate from the rest of your family.
With these easy keto side dishes, you can cook just once, and your whole family can enjoy these dishes with you. There are many different side dishes included, such as veggie dishes, chicken, dips, or seafood.
You can also make these dishes on the stovetop, instant pot pressure cooker, or air fryer. There is something for everyone, even picky eaters!
Air Fryer Scallops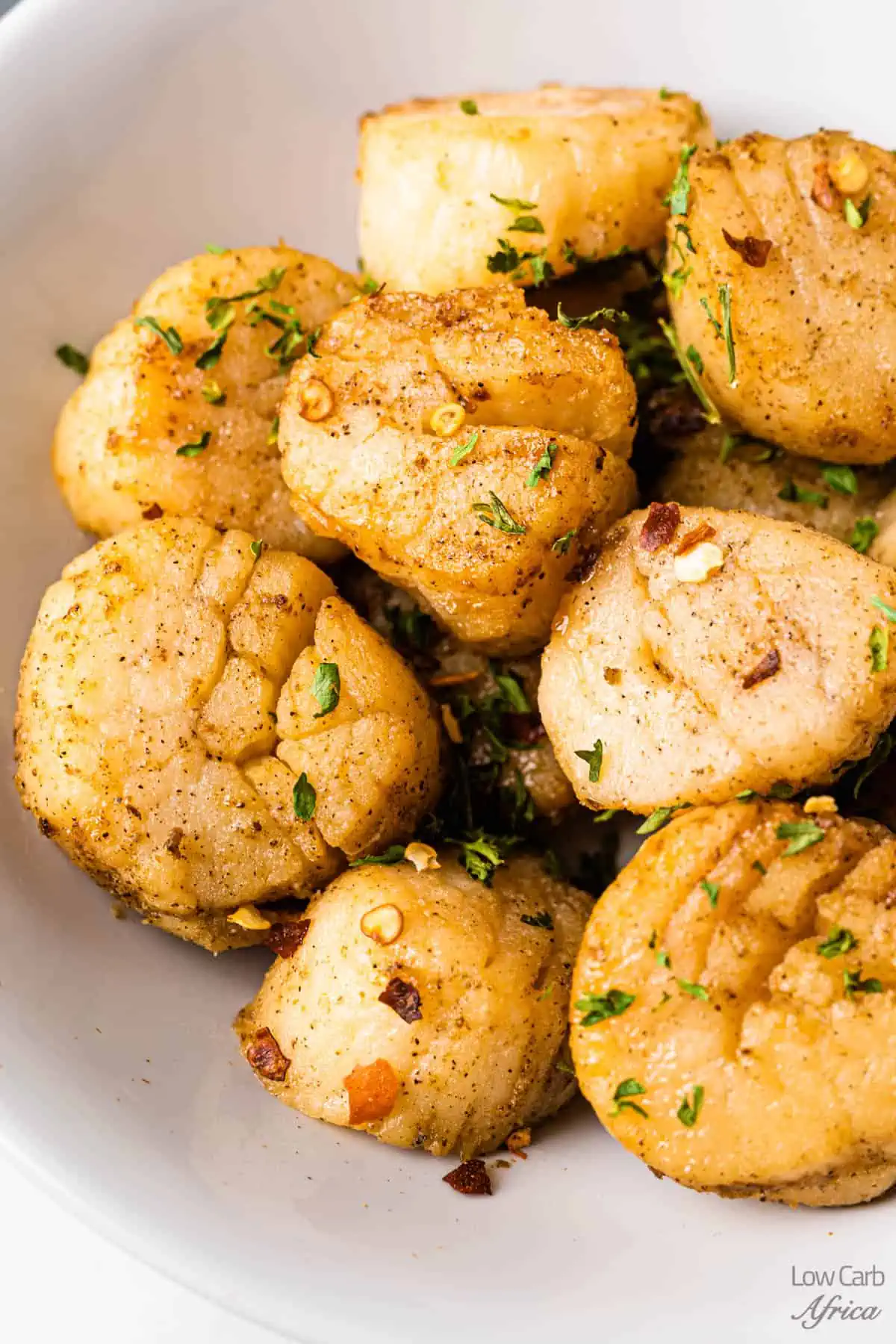 Air Fryer Scallops are the perfect seafood dish for your air fryer if you're looking for something quick and easy. Try this recipe if you want to eat delicious seafood but don't want to spend a lot of money at your local seafood restaurant.
Broccoli Salad With Bacon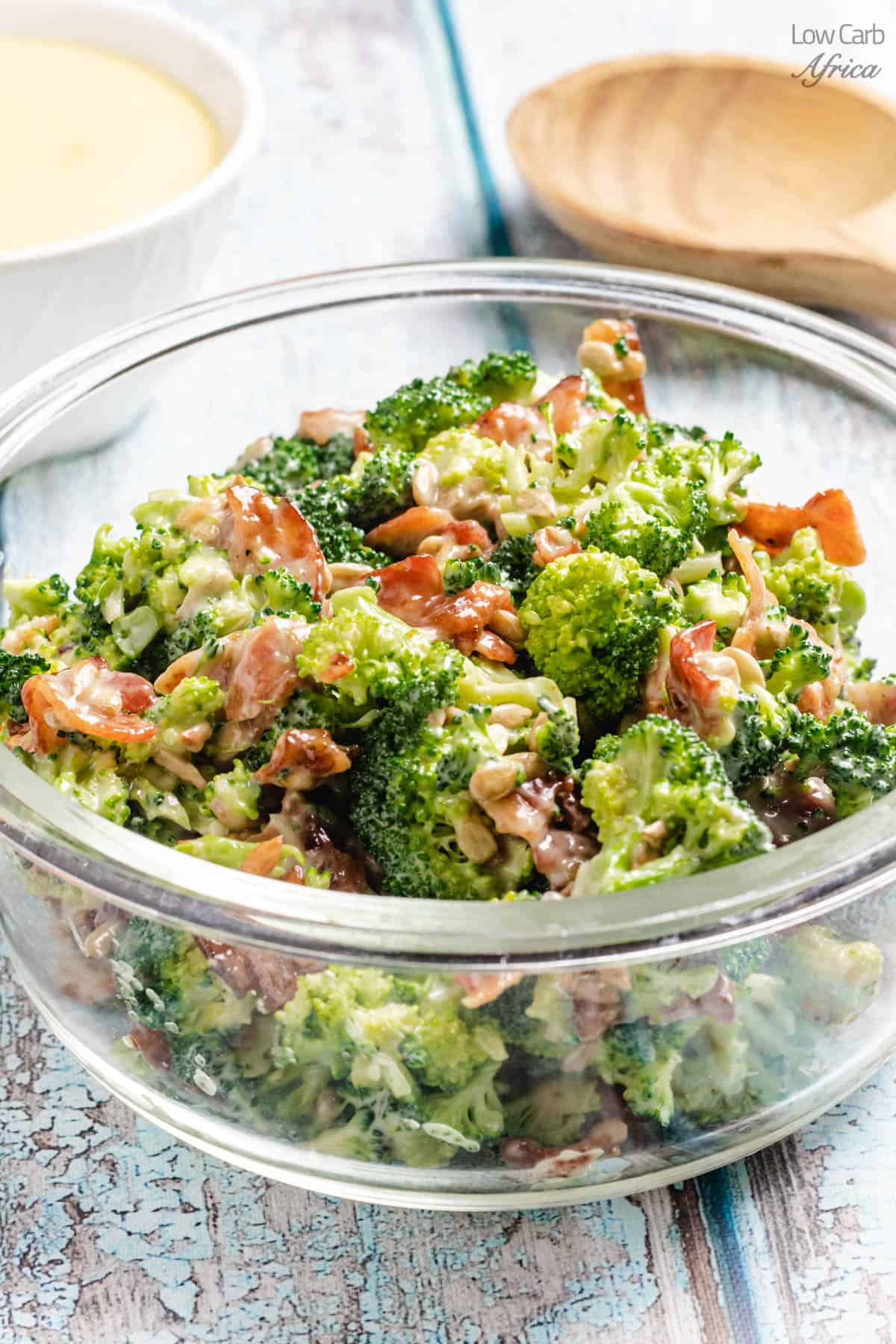 There are so many things to love about this bacon broccoli salad. From the sweetness of the dressing to the savory flavor of the bacon, this is one amazing broccoli side dish everyone will love.
Keto Mashed Cauliflower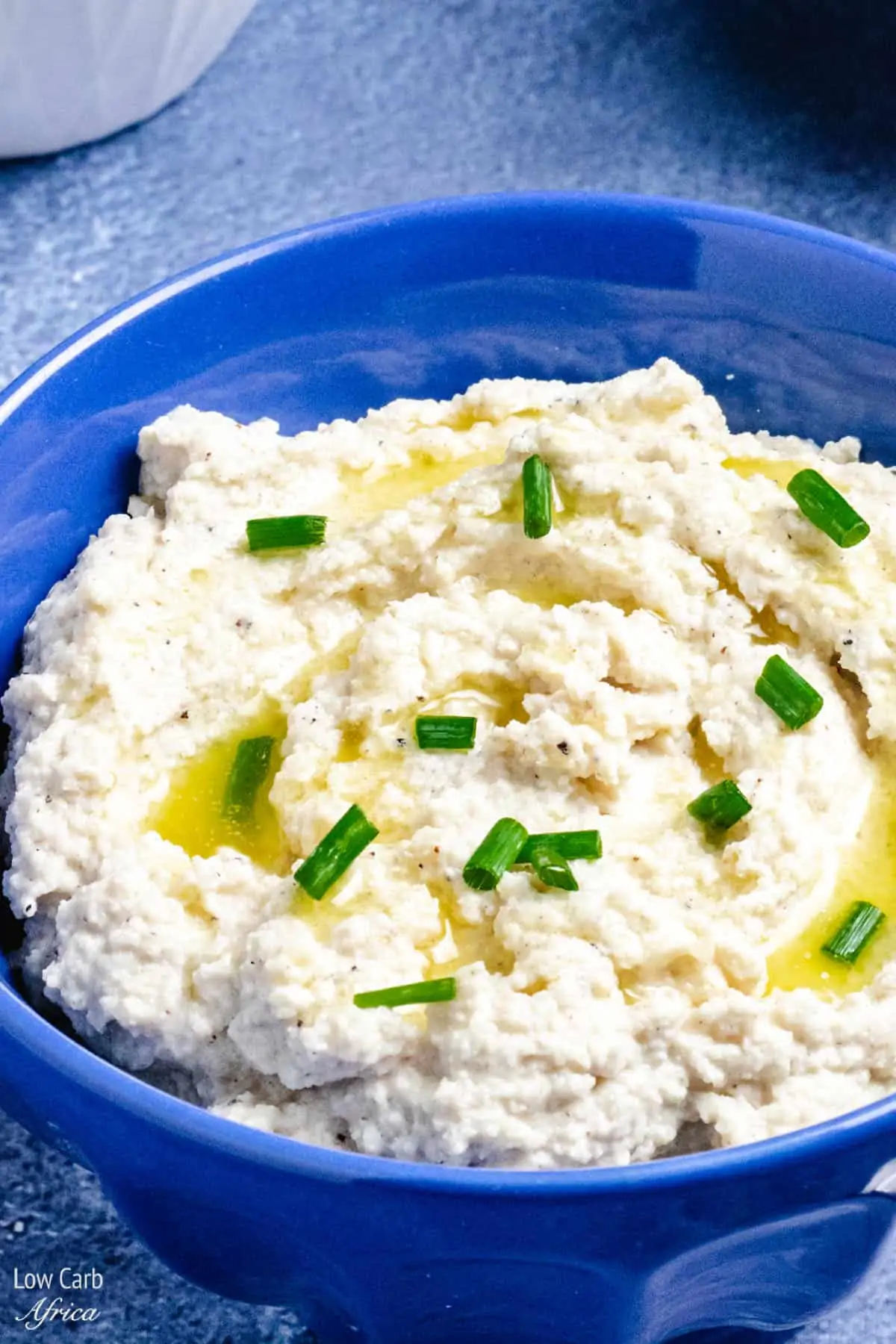 You've come to the right place if you're on the keto diet and looking for a low-carb alternative to regular mashed potatoes. This creamy keto mashed cauliflower recipe tastes surprisingly close to the real deal and really scratches the itch for potatoes.
Air Fryer Green Beans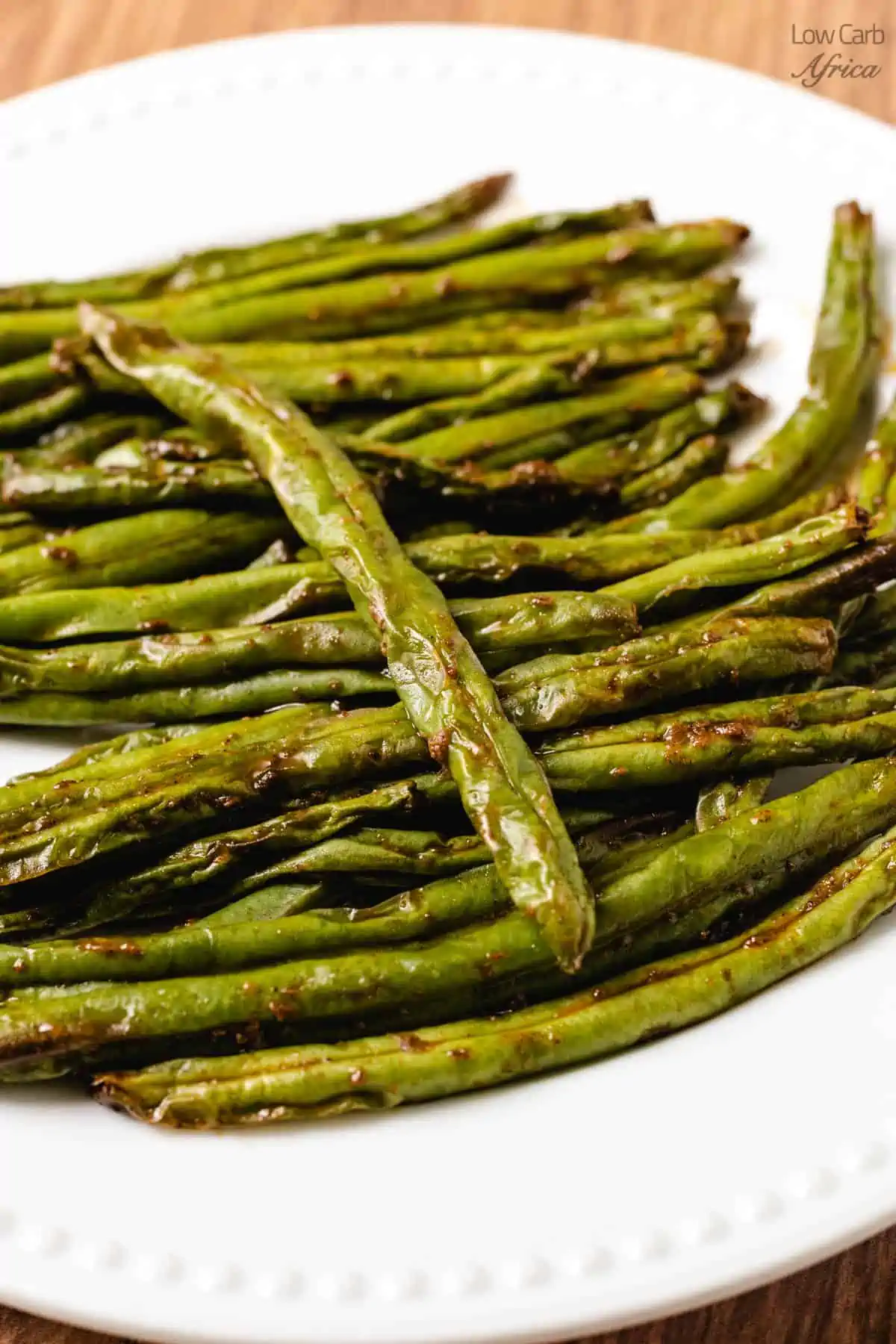 With just a little olive oil and spices, this nutritious side dish becomes crisp on the outside and tender on the inside. Even those that don't love green beans will not be able to resist this.
Instant Pot Kale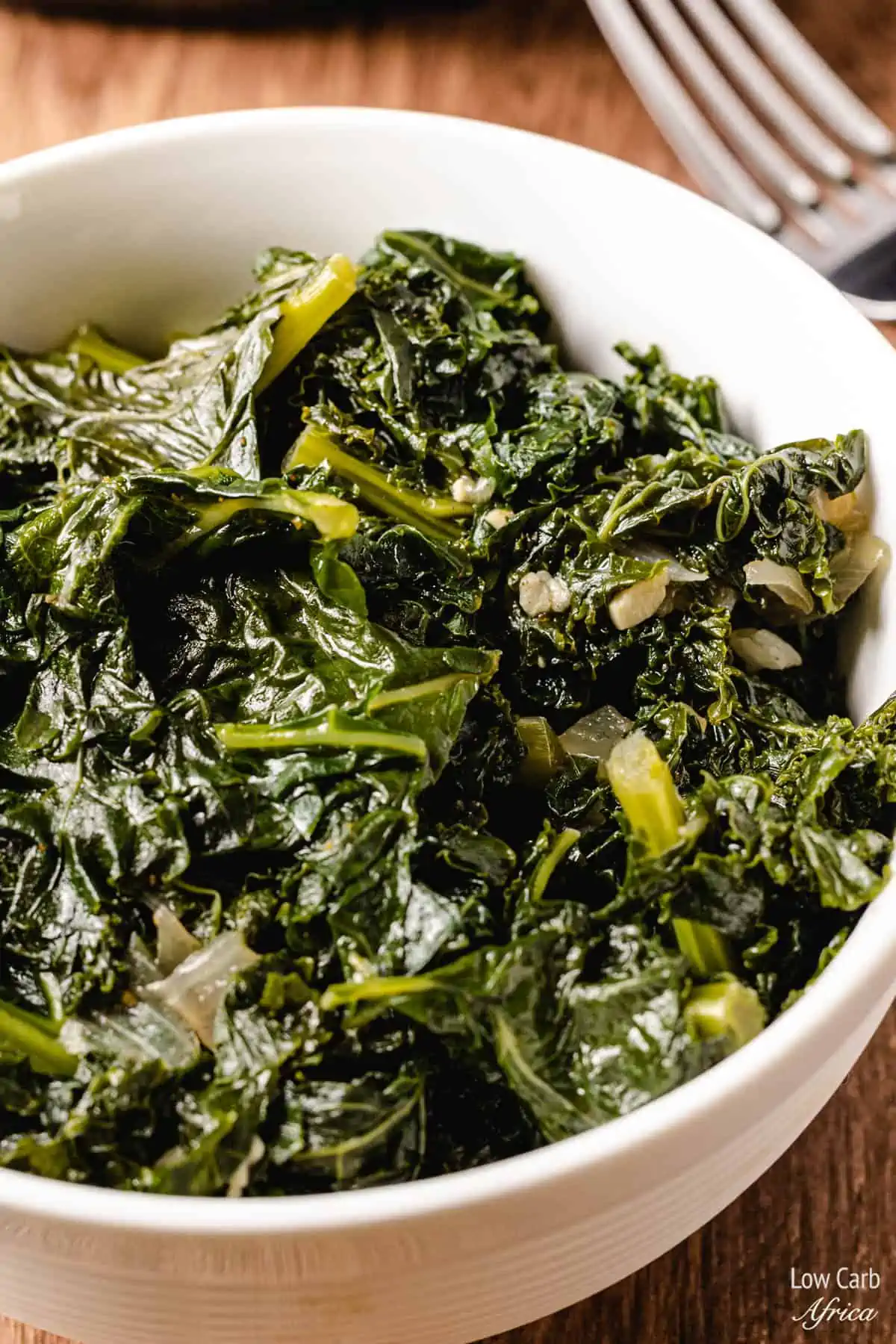 This recipe will show you how to cook kale in your instant pot in the most effective manner, whether you like it sautéed, roasted, or pressure cooked. Don't worry if you've never used an instant pot before because this recipe is super easy to follow.
Keto Egg Salad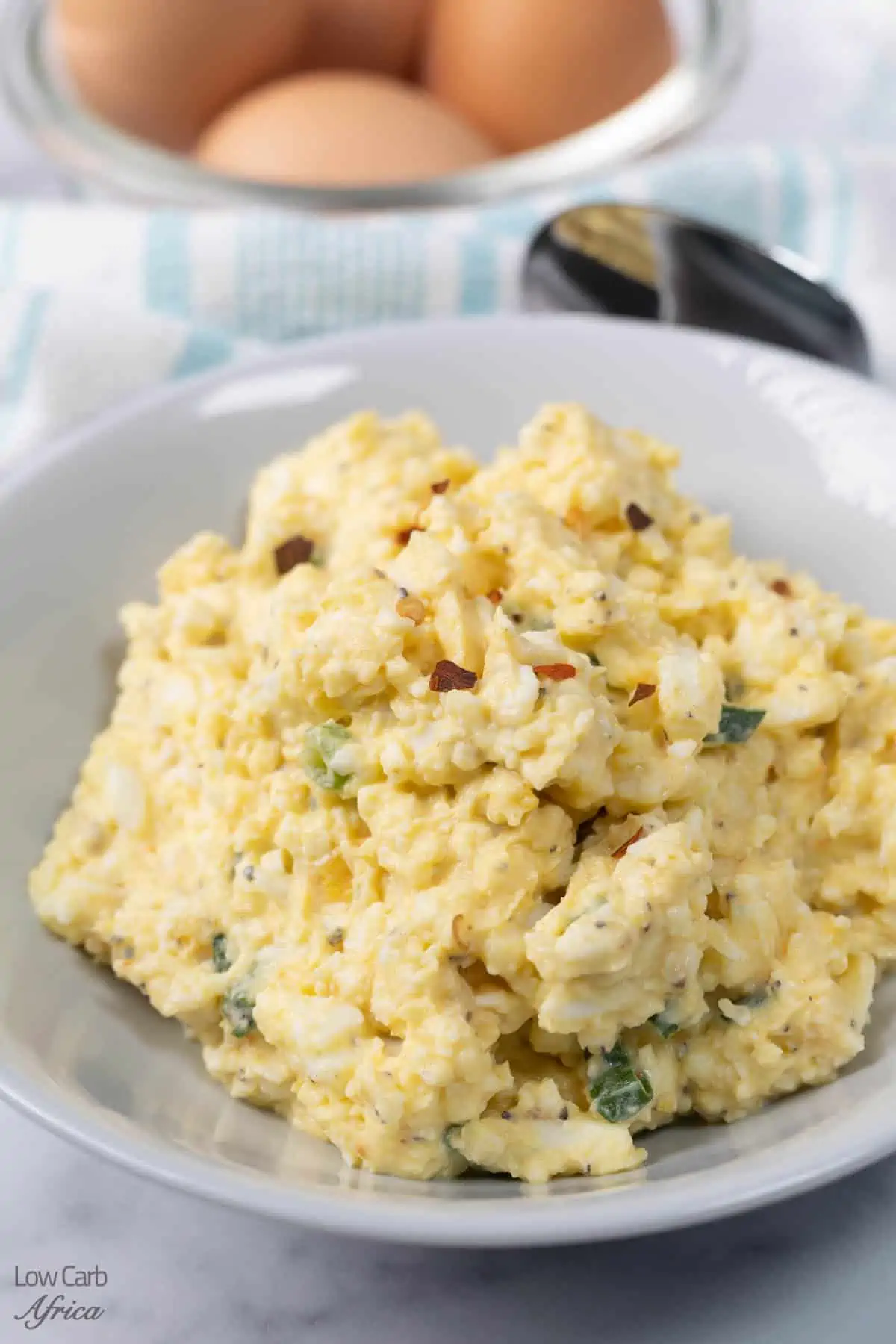 This low-carb egg salad can be made in just five minutes and is simply amazing. It is also a great way to consume a lot of healthy fats because it has 36 grams of fat per serving.
Air Fryer Okra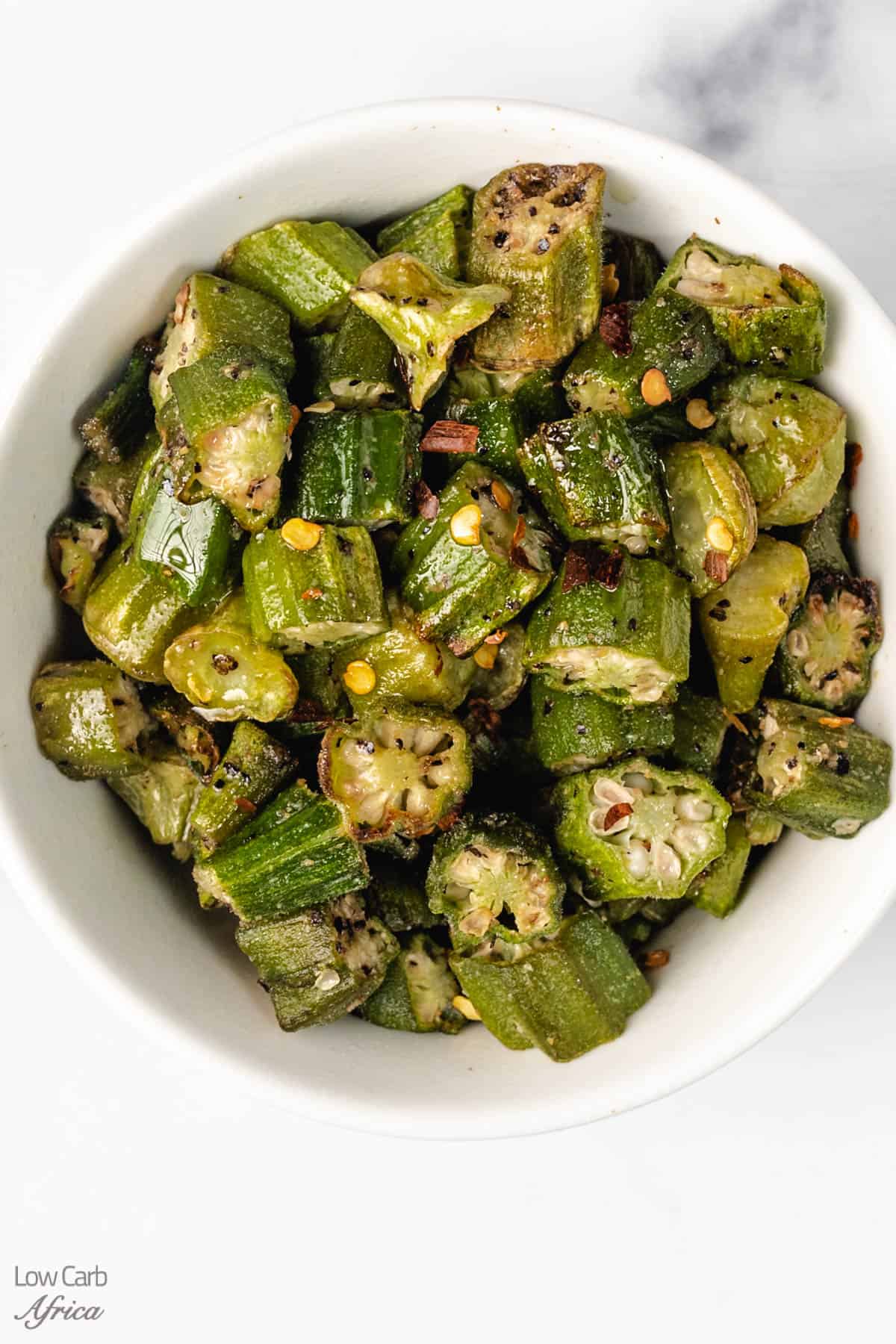 From freezer to the plate, this simple recipe is a simple side dish that takes just 15 minutes to prepare! Okra can be used in a variety of dishes, including this okra soup or as a delicious veggie snack.
Air Fryer Brussel Sprouts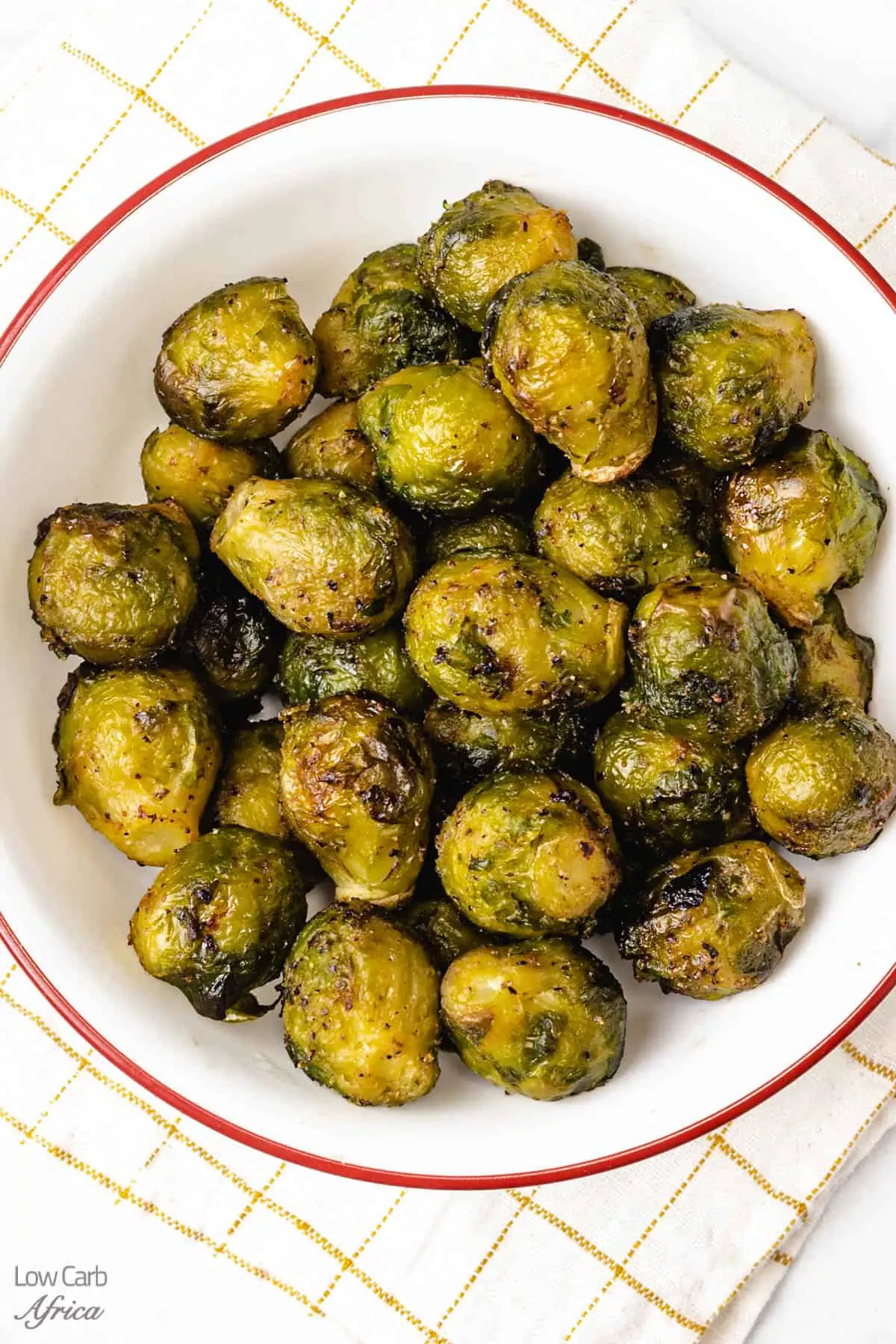 For potlucks and dinners, crispy brussels sprouts are a delicious side dish. These air fryer brussels sprouts always turn out delicious and flavorful, and you don't even need to defrost them before you make them.
Keto Cauliflower Potato Salad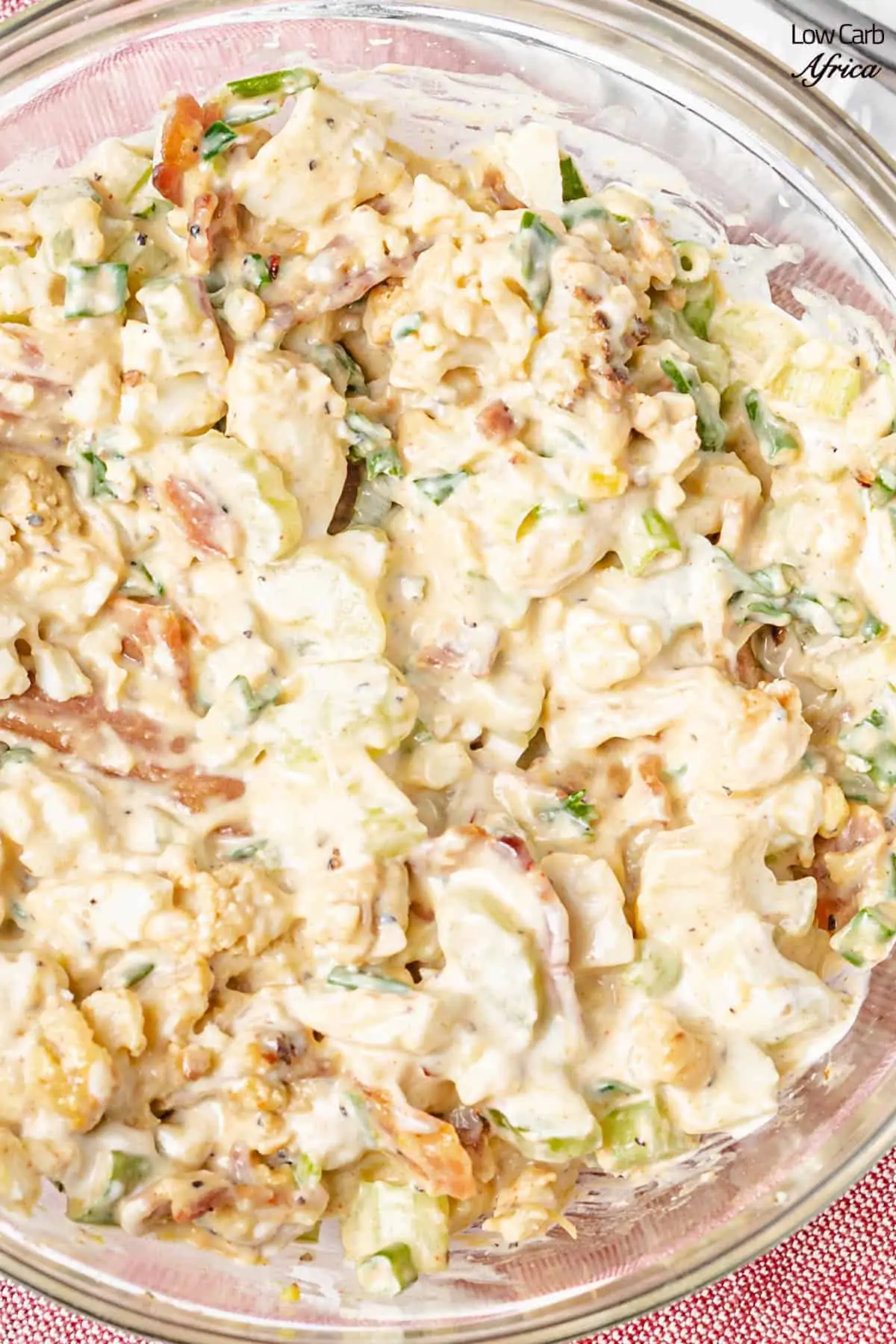 This recipe will satisfy your desire for potato salad while on a keto diet. This keto salad has all the creamy goodness and flavor of regular potato salad without the carbs.
Air Fryer Buffalo Cauliflower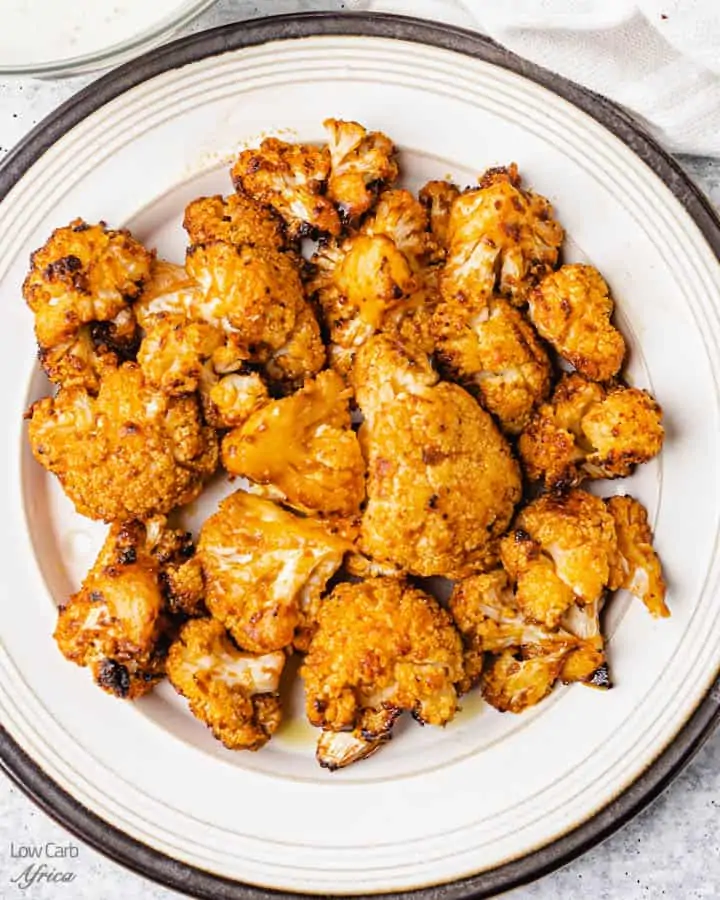 This amazing cauliflower air fryer recipe is so quick and simple to make. It is keto-friendly and low in carbs because it does not contain breading. It is ideal for potlucks, family get-togethers, and game days.
Air Fryer Shrimp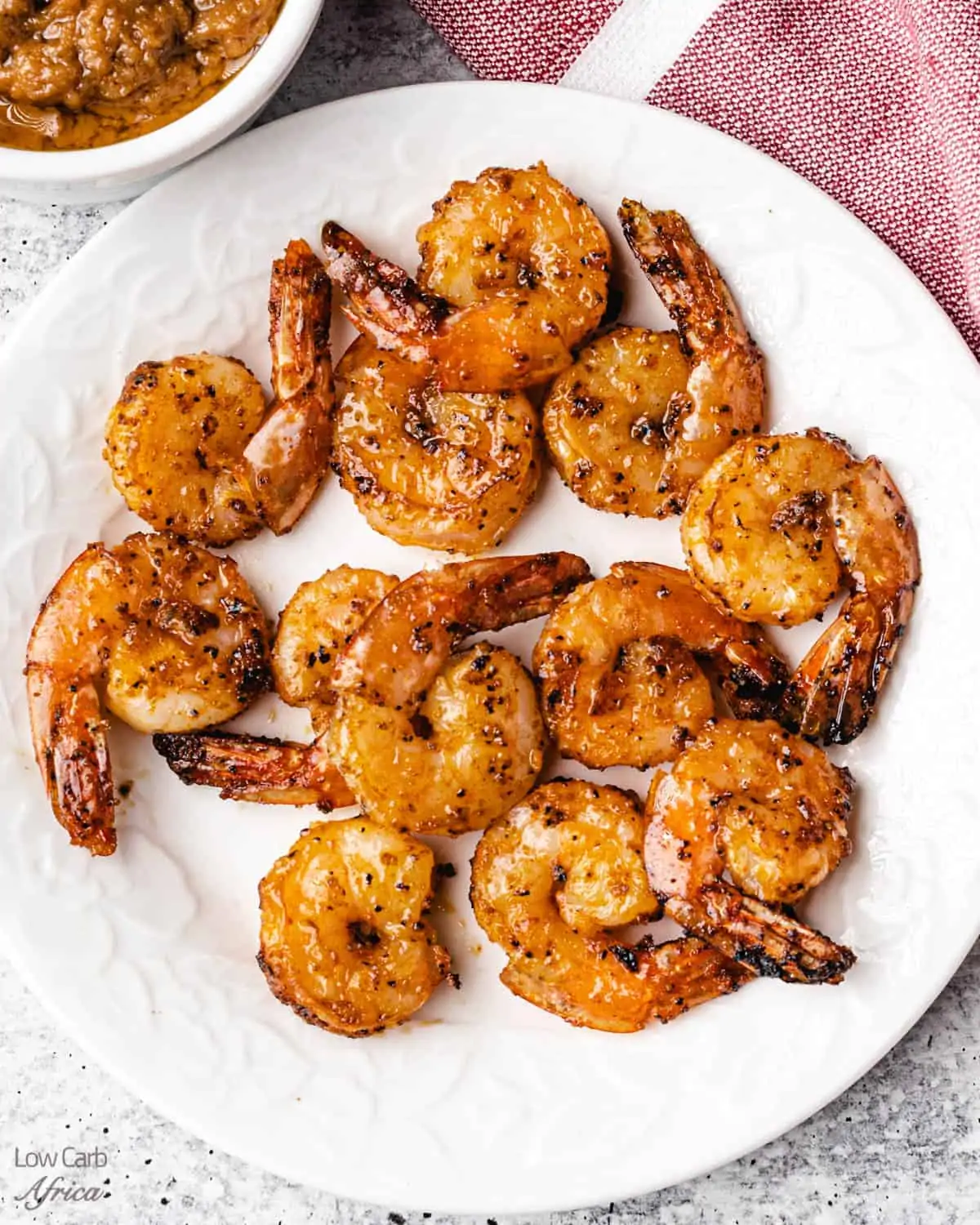 Without having to wait for the shrimp to defrost, this air fryer-frozen recipe is a great way to get them from the freezer to your plate. For busy weeknights, it's the ideal dish for a quick appetizer or meal prep!
Keto Cucumber Bites With Tuna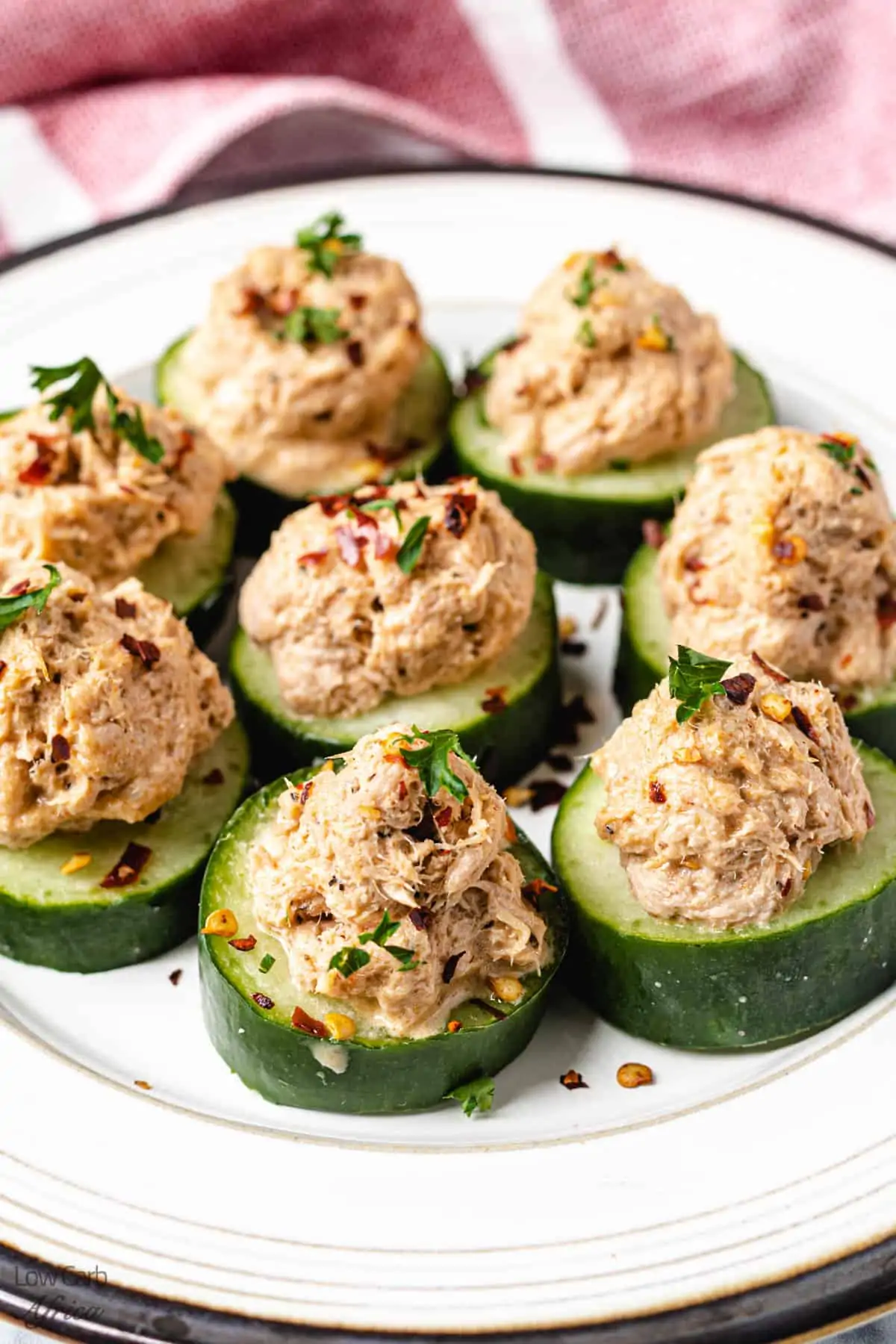 These keto cucumber bites are a great snack for anyone who enjoys cucumbers. They only require a short amount of time to prepare and cook. The best part is that no plates are required for this quick snack, making cleanup a breeze.
Instant Pot Steamed Vegetables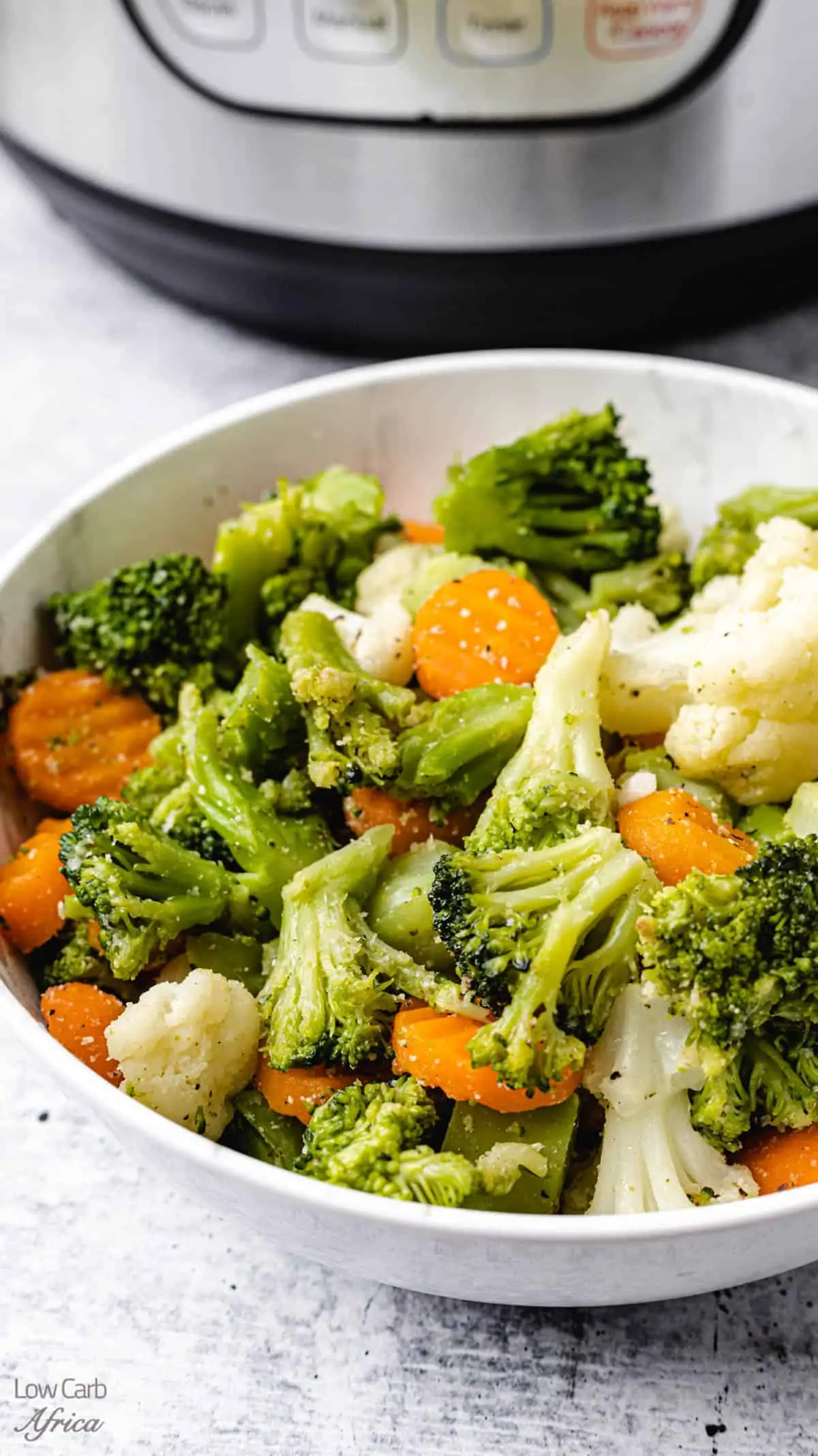 If you love steamed veggies, cooking them in the instant pot is one of the best ways to make them for consistent results. And best of all, you don't have to monitor these veggies. Just set it and leave it, and your veggies will be ready in just a few minutes.
Instant Pot Cabbage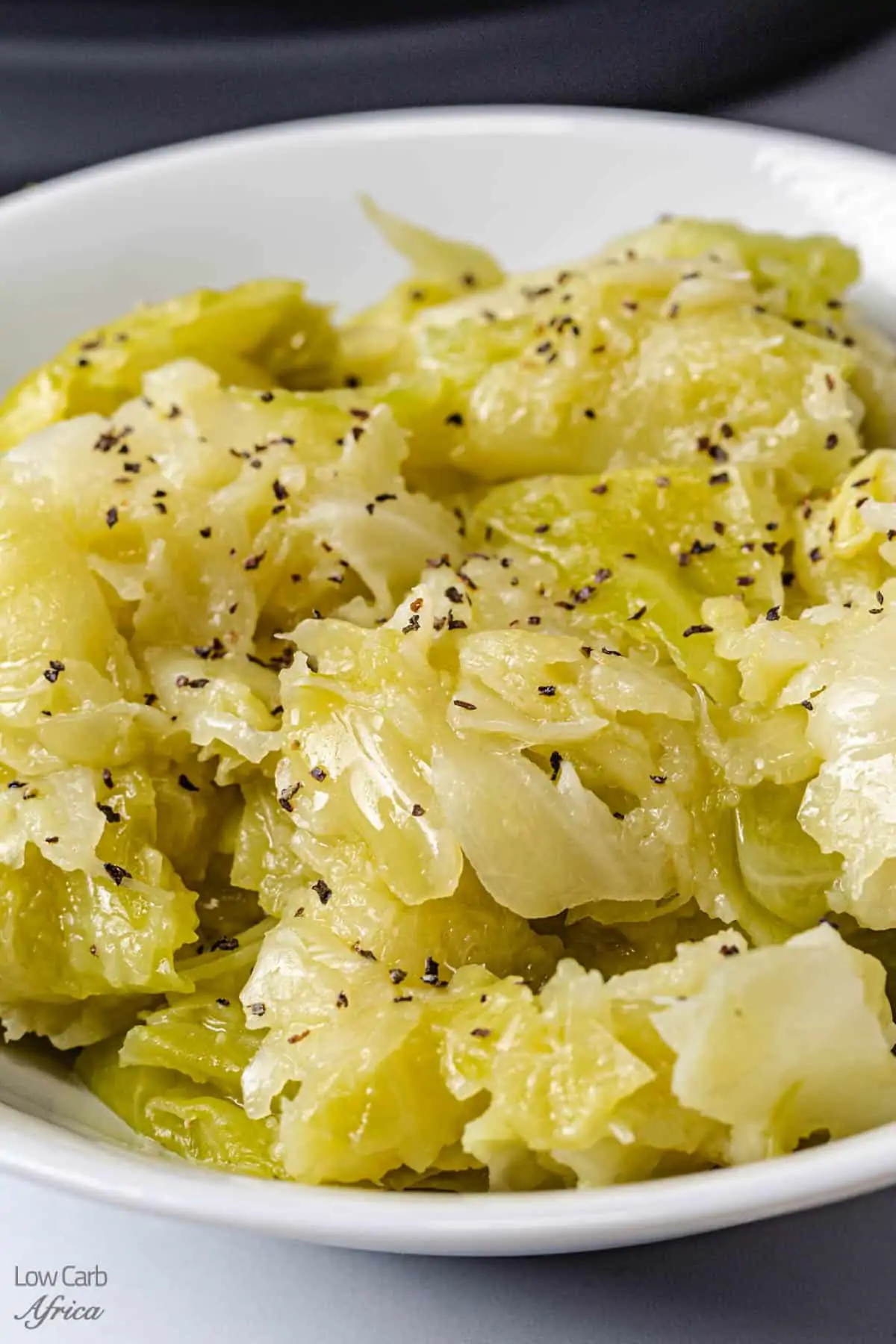 You only need a few basic ingredients for this instant pot cabbage recipe. It can be prepared quickly, making it ideal for weeknight dinners or your holiday table.
Instant Pot Asparagus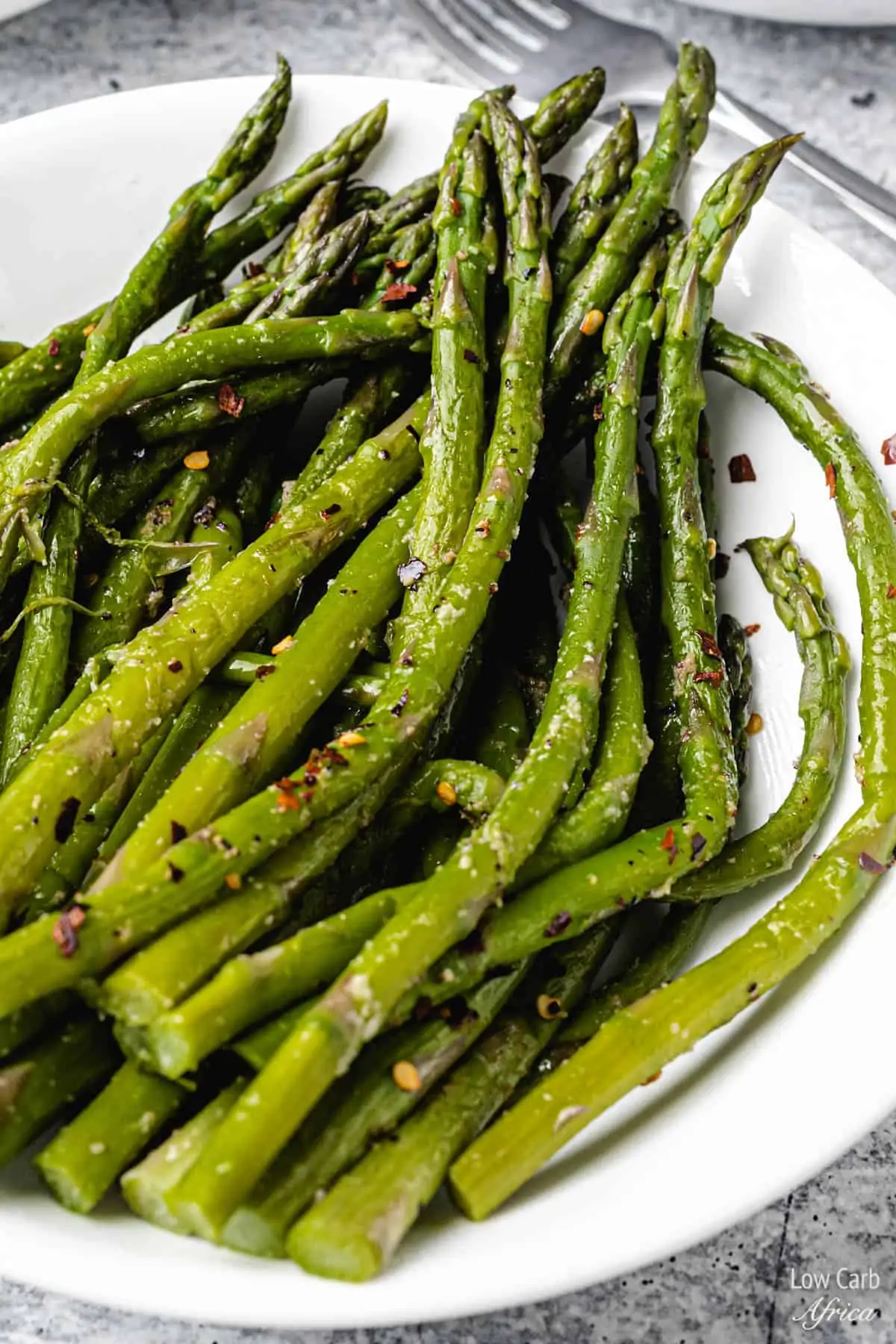 Watch how quickly people devour this easy asparagus recipe when you serve it as a side dish. This delicious dish is also low-carb and gluten-free, with only one net carb.
Brussels Sprouts Stir Fry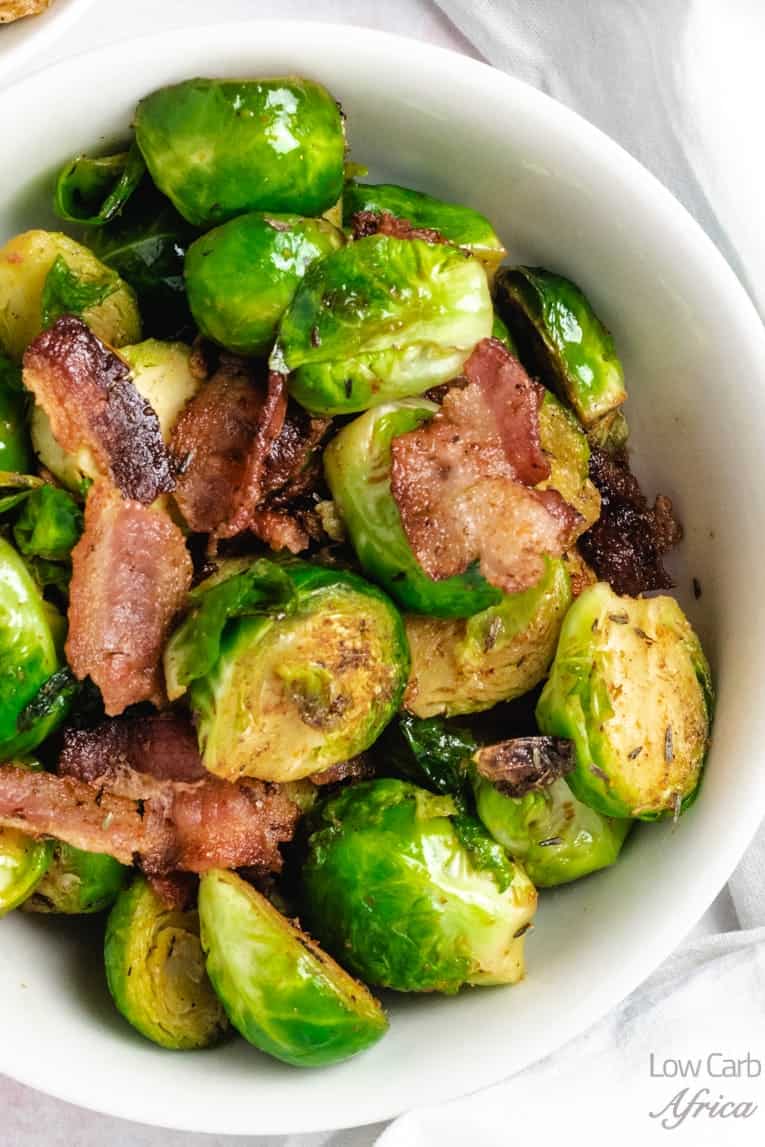 Brussels sprouts can be an amazing and delicious vegetable when prepared properly. Pair it with bacon for an irresistible stir fry that is so addictive!
Air Fryer Buffalo Chicken Wings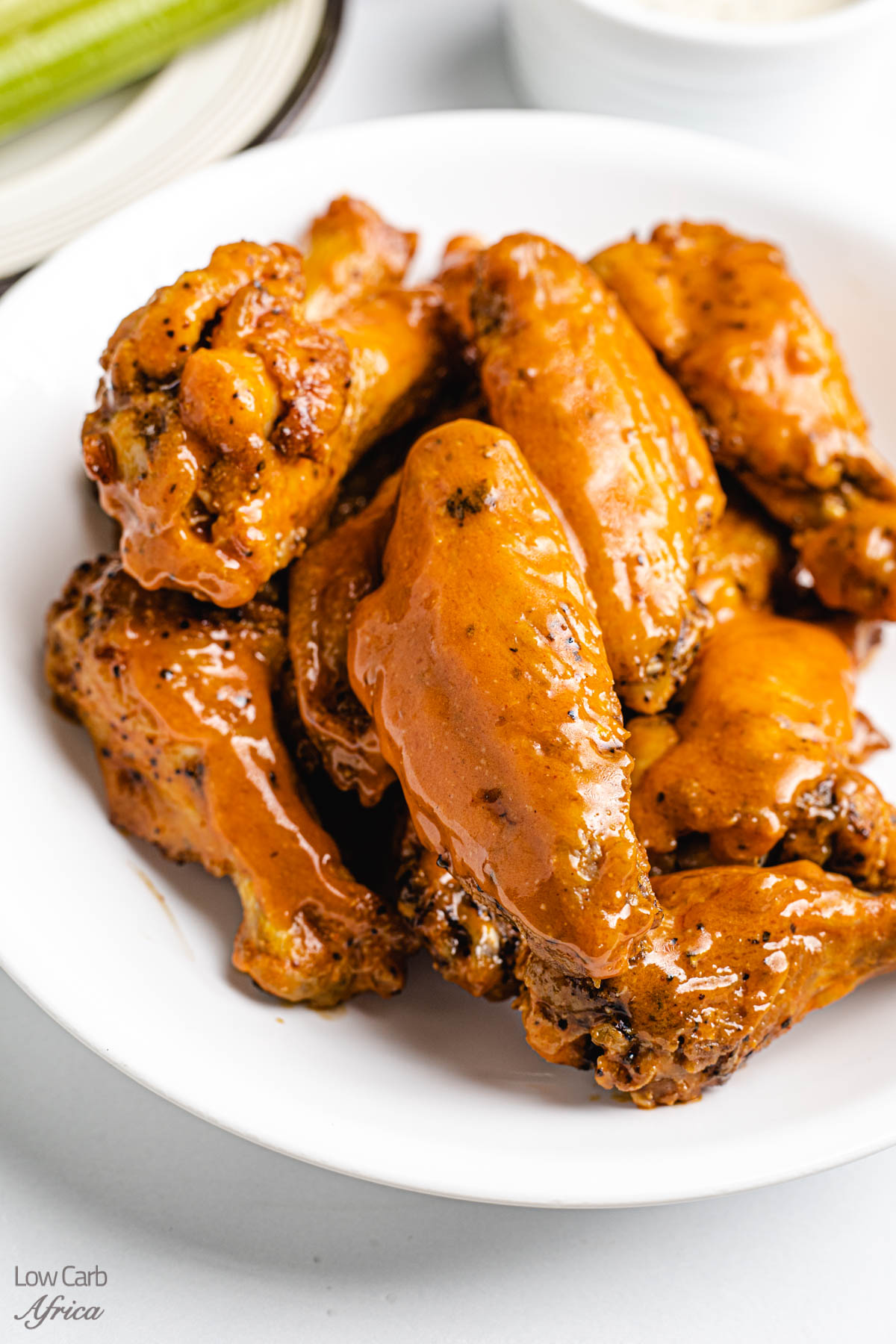 Whip up a platter of these air-fried buffalo chicken wings in a flash. The savory buffalo sauce complements the incredible flavor of these extra-crispy chicken wings.
Air Fryer Broccoli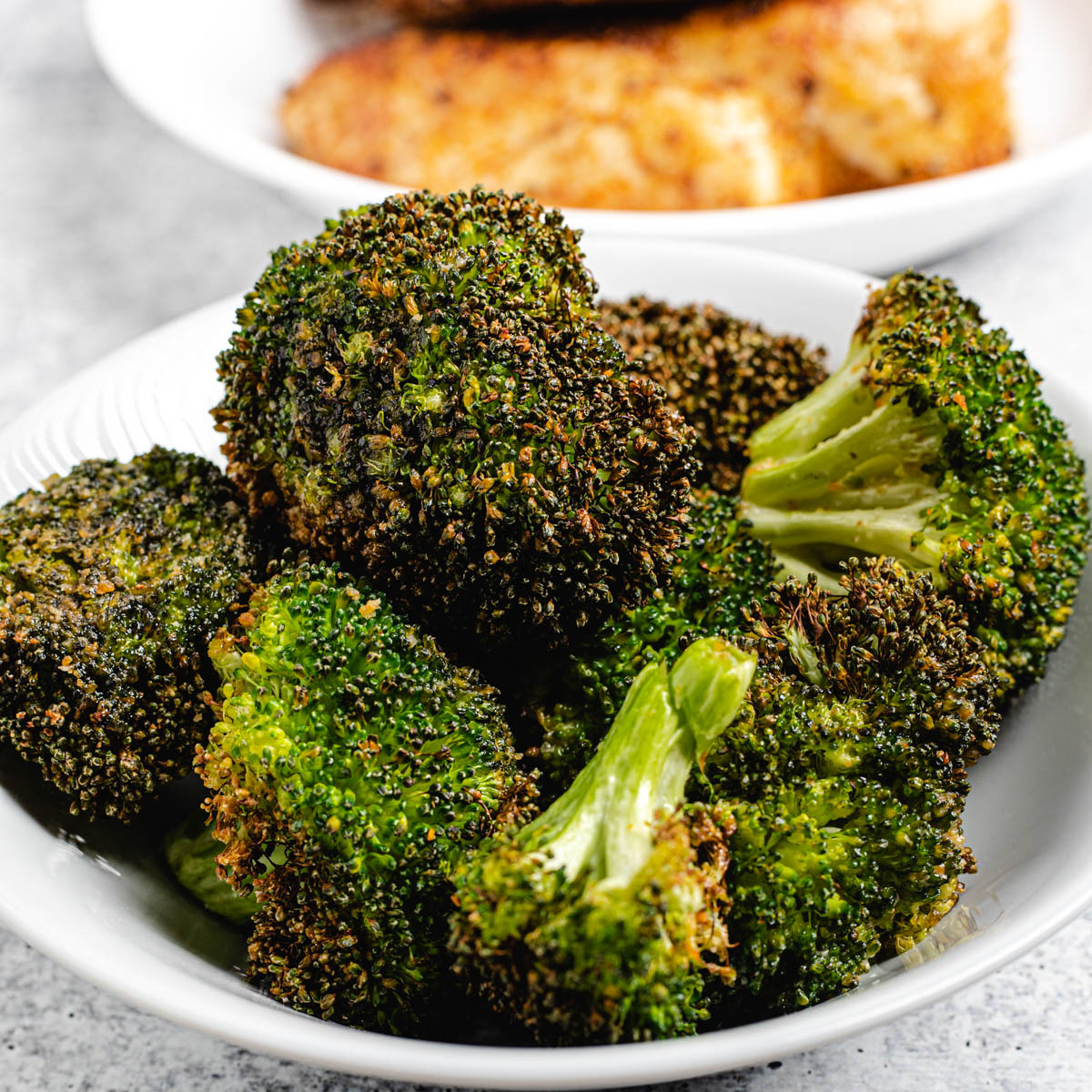 If you like crispy, crunch broccoli, look no further than this recipe. With just a little oil and spices, this air fryer broccoli is ready to go in just 12 minutes.
Spicy Sausage Dip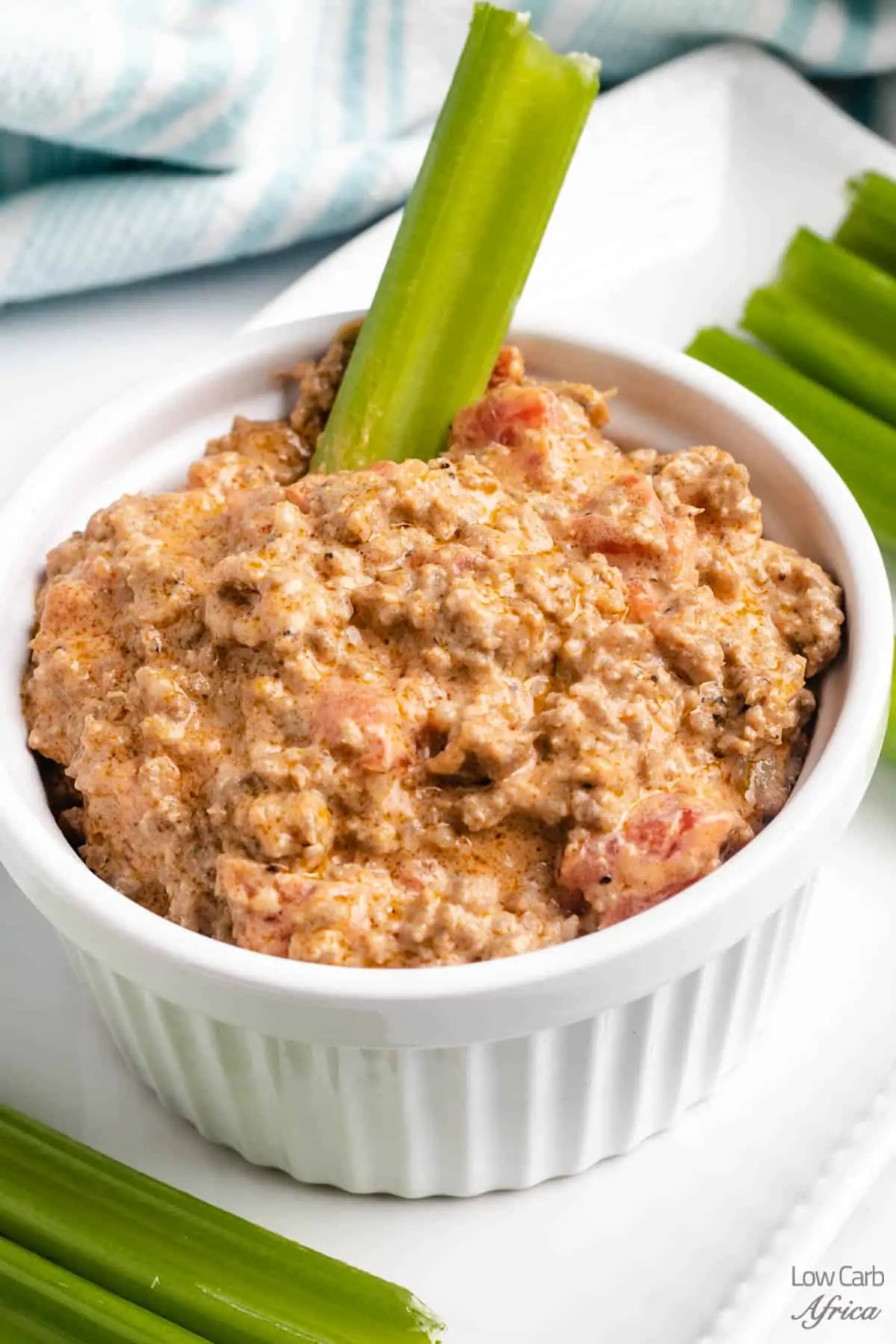 This spicy sausage dip will be the star of your parties, potlucks, or gatherings. It is a meaty, cheesy delight that is incredibly easy to make!
Spicy Avocado Salsa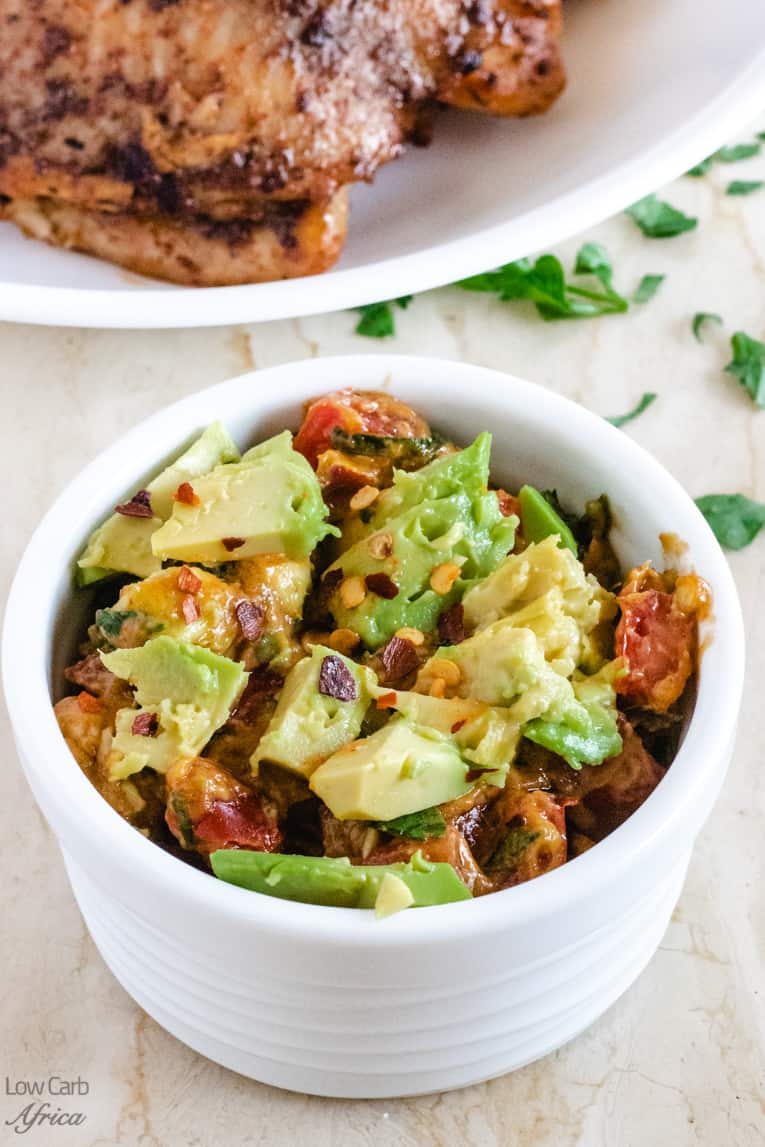 Tomatoes, avocado, cilantro, and cayenne pepper combine to make this spicy avocado salsa. It is incredibly flavorful and great for spicy food lovers!
Enjoy these side dishes with these meat, chicken, and fish dinners!
📖 Recipe
20 Best Keto Side DIshes
If you need ideas for the best keto side dishes, you've come to the right place. Here are 20 super flavorful keto sides that your whole family will love! Try this easy air fryer brussels sprouts recipe if you need an easy recipe to start with.
Print
Pin
Save
Saved!
Instructions
Preheat the air fryer to 375F.

In a mixing bowl, mix the oil and spices together.

Use a brush to rub them on the brussel sprouts.

Place the brussels sprouts in the air fryer basket.

Air fry for 10 minutes, shaking halfway.
Nutrition
Calories:
112
kcal
|
Carbohydrates:
10
g
|
Protein:
4
g
|
Fat:
7
g
|
Saturated Fat:
1
g
|
Polyunsaturated Fat:
1
g
|
Monounsaturated Fat:
5
g
|
Sodium:
174
mg
|
Potassium:
446
mg
|
Fiber:
4
g
|
Sugar:
3
g
|
Vitamin A:
856
IU
|
Vitamin C:
96
mg
|
Calcium:
49
mg
|
Iron:
2
mg
Tried this Recipe? Let me know!
tag @lowcarbafrica on Instagram and please leave a comment below