If you're in the market for a new air fryer and you need an affordable one that gets the job done, check out this list of the best air fryers under $100!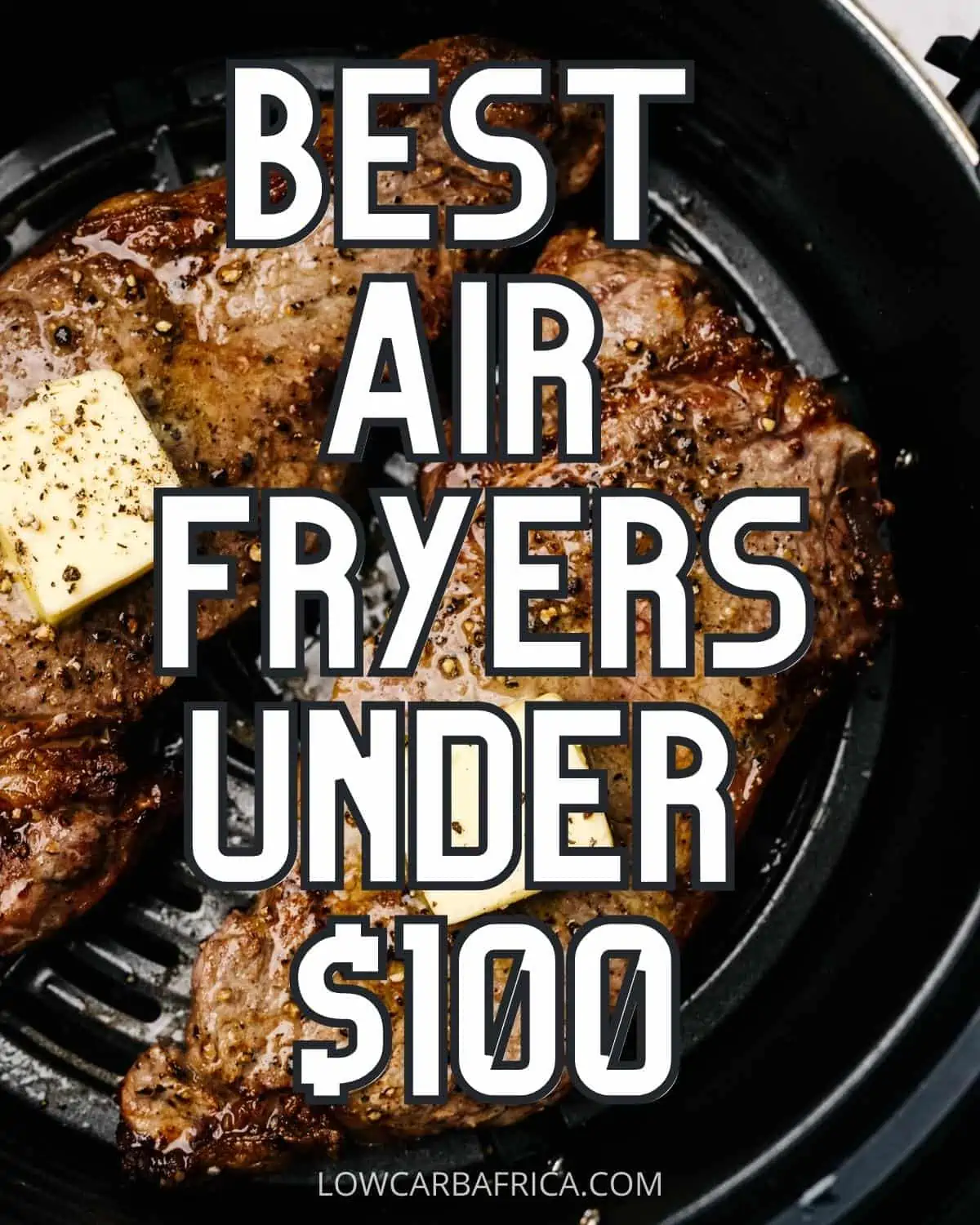 Air fryers have taken the world by storm. These compact kitchen appliances promise to deliver crisp, crunchy food with little to no oil, unlike deep fryers. They also heat food in a snap, eliminate the mess of deep-frying, and leave you with healthier, lower-calorie dishes that have all the scrumptiousness of deep-fried food.
When it comes to fast and healthy meals, an air fryer is one of the best options. They are fast and easy cooking gadgets, which use hot air instead of hot oil to cook food. Air fryers are best at making healthy food, given their low oil content.
Now, the only question is, which air fryer is best for you? If you're unsure, keep reading to find out everything you need to know before purchasing an air fryer. Go through the list of the best air fryer to buy. Once you have all the information, you can make an informed decision and find the perfect air fryer for your needs.
What is an air fryer?
An air fryer is an amazing kitchen appliance that makes life so much easier. It is a countertop gadget that functions as a convection oven and fries or cooks food without oil.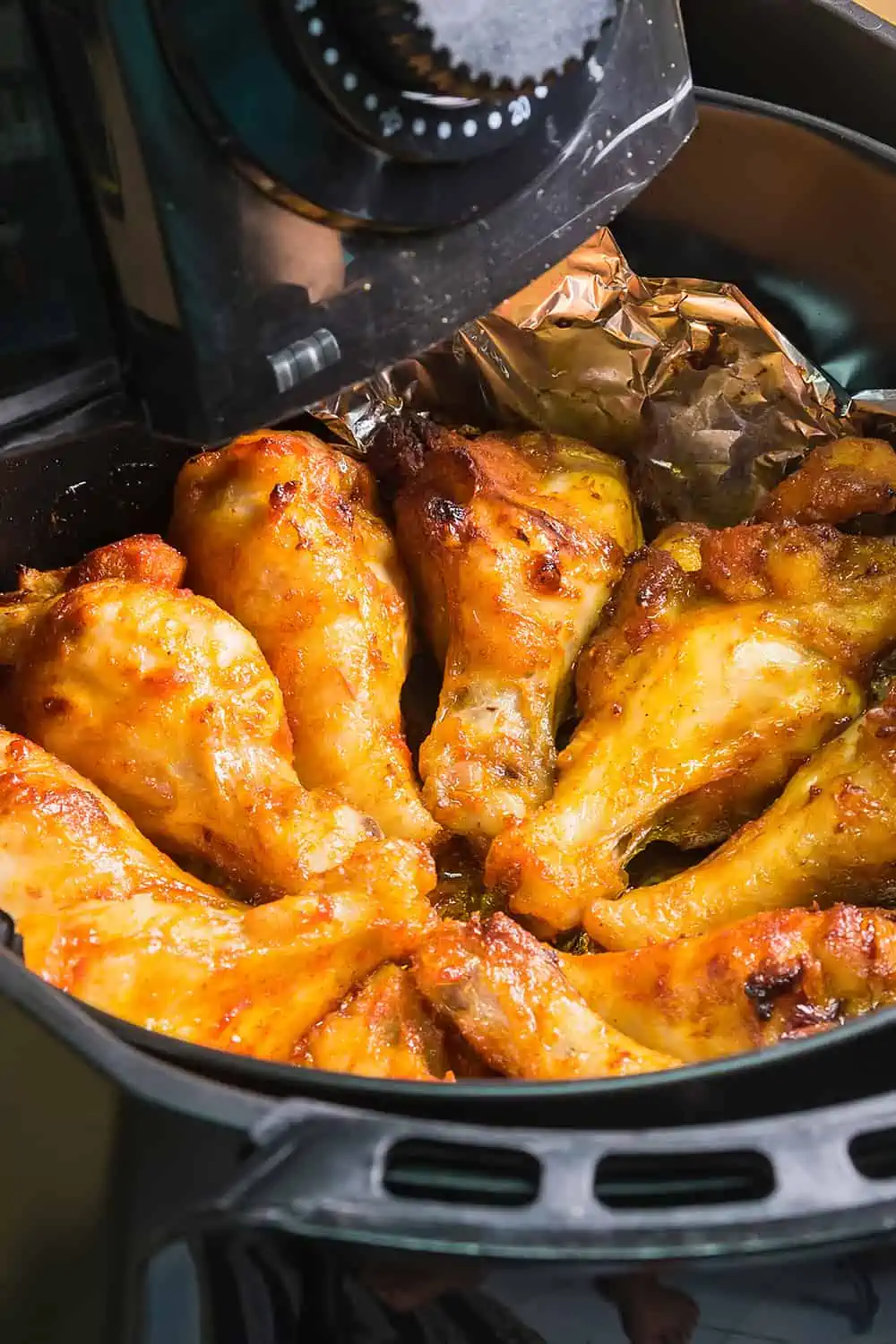 With it, you have time and temperature control, so your food turns out perfectly fried. Another good thing about an air fryer is that it doesn't use much oil, it just needs a spritz most times. It is perfect for making delicious, quick, and hassle-free dishes.
An air fryer is a great option for making your favorite foods. It doesn't take a long time to fry foods. With it, you will get easy, crispy foods in a short time.
How does an air fryer work?
Although they are called air fryers, they don't actually fry food. Instead, an air fryer cooks food by circulating hot air all around it at high pressure. The high temperatures crisp the outside and keep the inside nice and tender.
The top part of the air fryer contains a fan and a heating element. As it cooks, the heating mechanism blows hot air with force and the fan circulates it.
Why use an air fryer?
Air fryers are super easy to use. All you have to do is place your food in the basket, set the temperature and time, and let the air fryer do the rest.
They're a fast, convenient, and healthy way to cook. They take out the mess and grease of deep-frying while retaining the crispy, golden-brown skin you get from frying.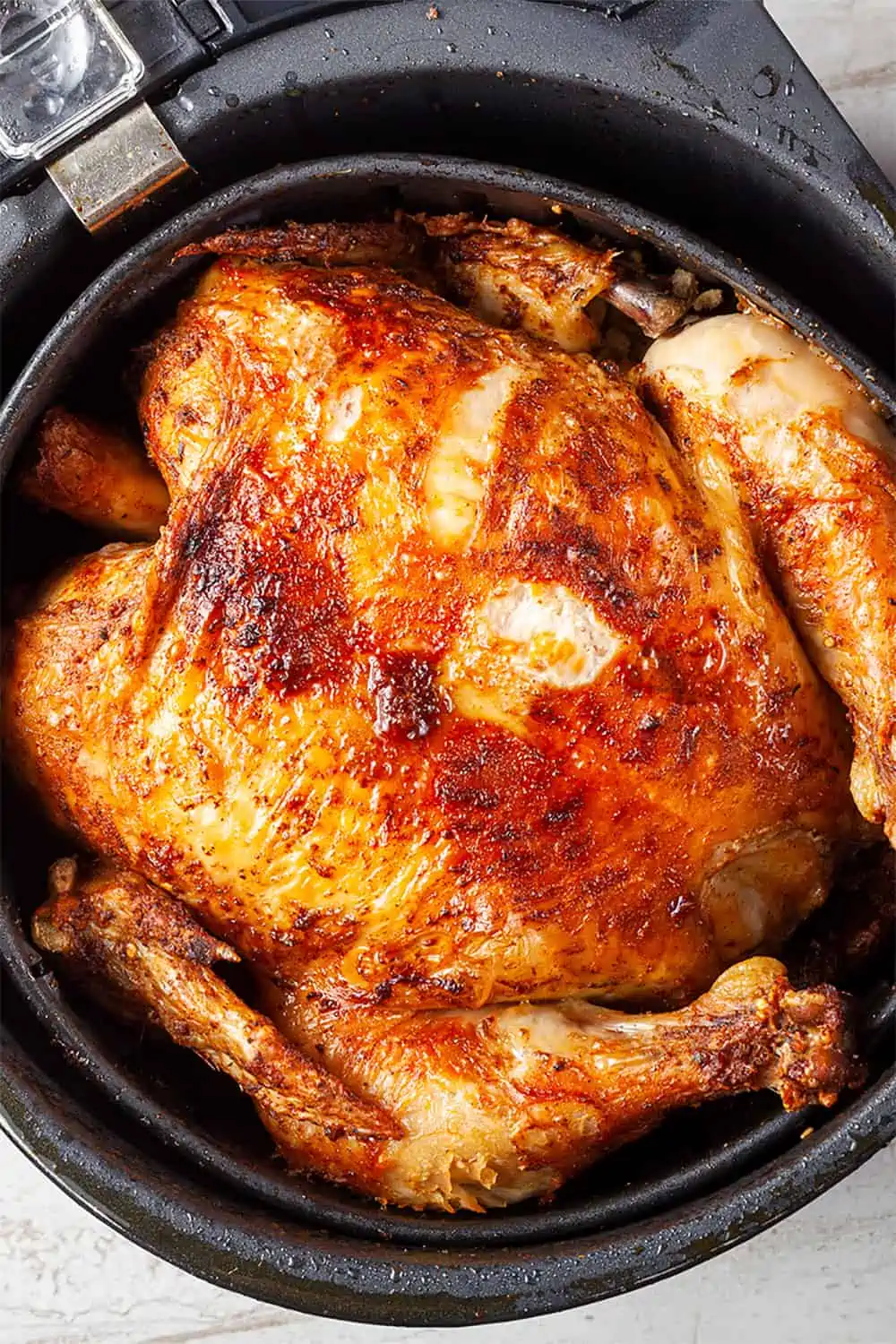 The following are affiliate links. We are a participant in the Amazon Services LLC Associates Program, an affiliate advertising program designed to provide a means for us to earn fees by linking to Amazon.com and affiliated sites.
Best air fryers under $100
There are a wide variety of air fryer models. These different types have additional functions and accessories they come with. From indicator lights to detachable non-stick baskets, the air fryers are super handy and efficient.
Some of the air fryers come with a 60-minute timer, basket separator, or smart programs for ease of use. But don't be alarmed, you can get one at an affordable price.
This is a compilation of the top 15 air fryers under $100.
13. Dreo Air Fryer, 4Qt
The Dreo air fryer is something special. The 4Qt wonder has 9 cooking presets and over 50 recipes, so you can't go wrong with cooking anything. This product has a wide temperature range, going from 100F to 450F. This makes the cooking process go way faster than usual.
It has a one-touch preheat button and 8 other presets. These allow you to defrost, air fry, reheat, bake, crisp and hydrate food fast for best results.
How to choose an air fryer?
Before you buy an air fryer, you need to decide on a few things. What would you use it for and how often would you use it? How much space do you have for it on your countertop?
Do you want one with a large space for a big family or you would cook for just 2 people? Do you want one that only air fries or do you want a multi-functional one that will allow you to toast, grill, bake, air fry, boil, and do other things?
There's an air fryer out there for your every need, but you can only be sure of the right one for you after you've decided on the size, function, and price range you want.
Tips on using an air fryer
You might have to preheat your air fryer for some recipes. It will help the food cook faster.
Rub or spray a little oil in your air fryer basket so food doesn't stick to it after cooking.
Some recipes will suggest that you spray or rub in a little oil. This will allow the food to crisp up nicely.
While cooking smaller ingredients like chopped veggies, shake the basket halfway through so the ingredients will fry and crisp evenly.
A thermometer will let you know when your food has cooked sufficiently so you don't eat undercooked food. Do this, especially while cooking meat or fish products.
Instead of reheating food with the microwave all the time, you can use the air fryer.
Frequently Asked Questions
Easy air fryer recipes
Here are some easy, healthy recipes you can try in your air fryer today!