It's officially soup weather! Nothing beats just cuddling up on the sofa with a bowl of delicious, hearty, warm, savory soup. It just makes everything feel better!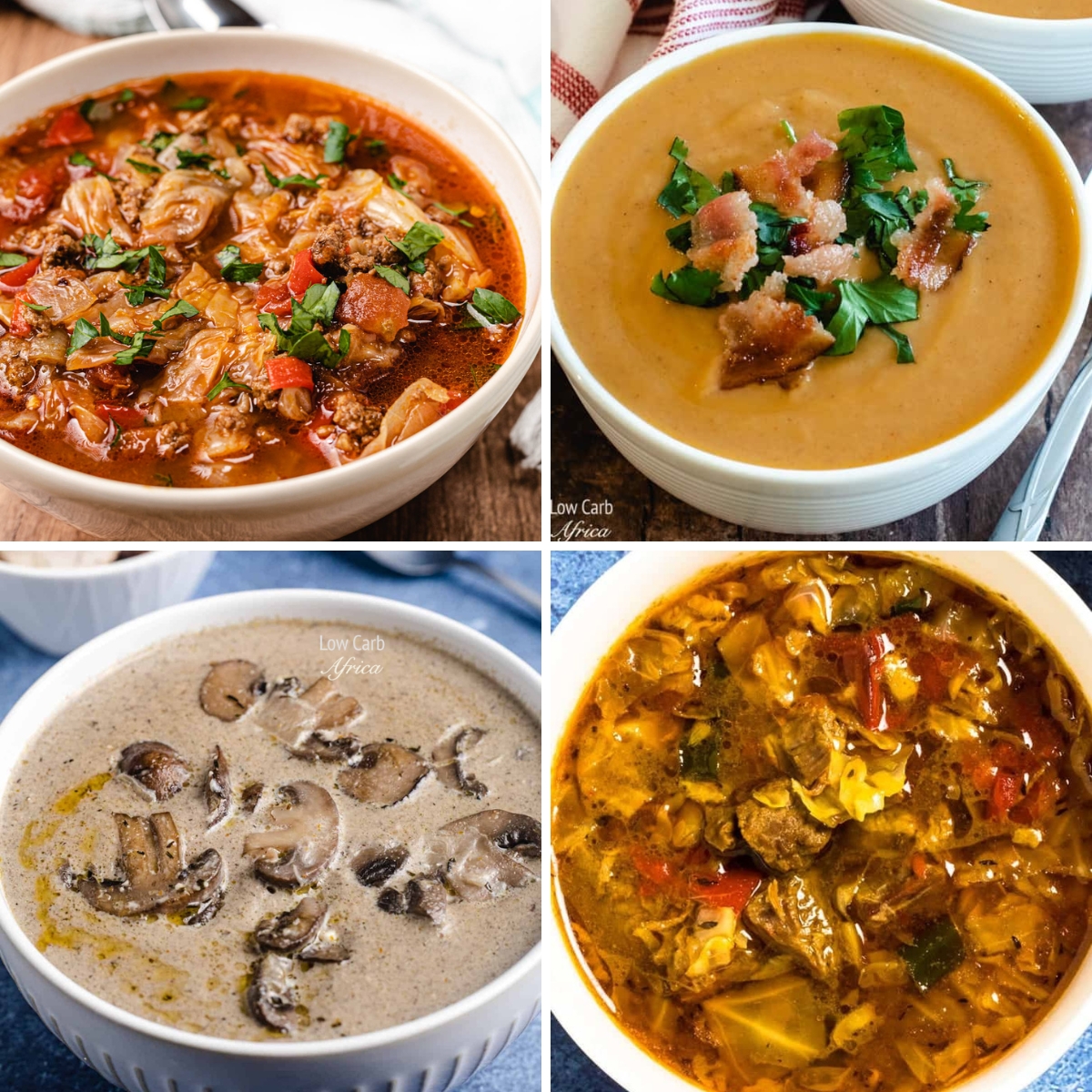 Soups not only help stay warm during the cooler weather but also contain a ton of vitamins and minerals that boost immunity and aid recovery during the flu season.
Here is a list of 17 nutrient-packed, super delicious low carb and keto savory soups. Made with ingredients such as cauliflower, zucchini, avocado, broccoli, cabbage, sausage, chicken, and shirataki noodles, these soups will keep you satisfied, delight your senses and warm your soul!
If you like spicy foods, this list of spicy keto and gluten-free soups is for you.
Also, check out this list of scrumptious low carb desserts you can make for the holidays or well, any day you like! I also have a few gift ideas for your keto pals that they will truly love!