These delicious keto and gluten-free soups are super flavorful, low in carbs, and so healthy for you. So if you're on a low-carb or gluten-free diet and need heartwarming and cozy comfort foods, read on to learn how to make some of the best gluten-free soups out there!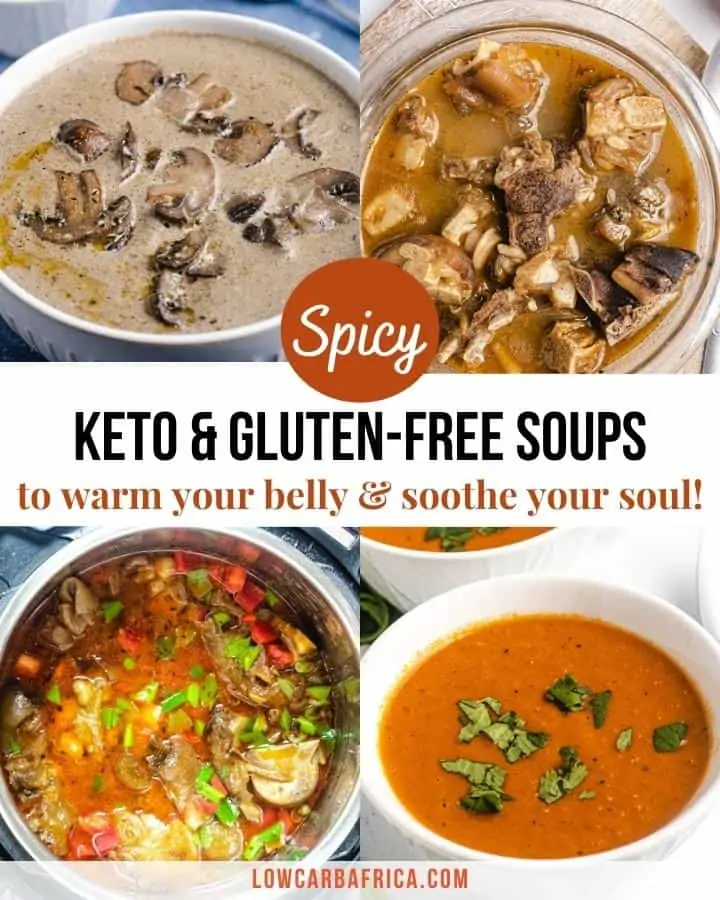 It's soup season! Winter is fast approaching, and I can honestly say that nothing beats a piping hot bowl of soup during the cold weather. There's something special about a soothing, delicious bowl of soup to fight the biting cold and lift your spirits when you're feeling down.
And if you love soups during the warmer weather, there is something for you too!
These soups are prepared with various ingredients that will soothe your soul and warm your tummy. So if you have celiac disease or are interested in healthy eating, these delicious soups are just what you need!
Here are some of the best gluten-free soup recipes that are perfect for all weather. I hope you get a new favorite gluten-free and low-carb soup for those cold winter days!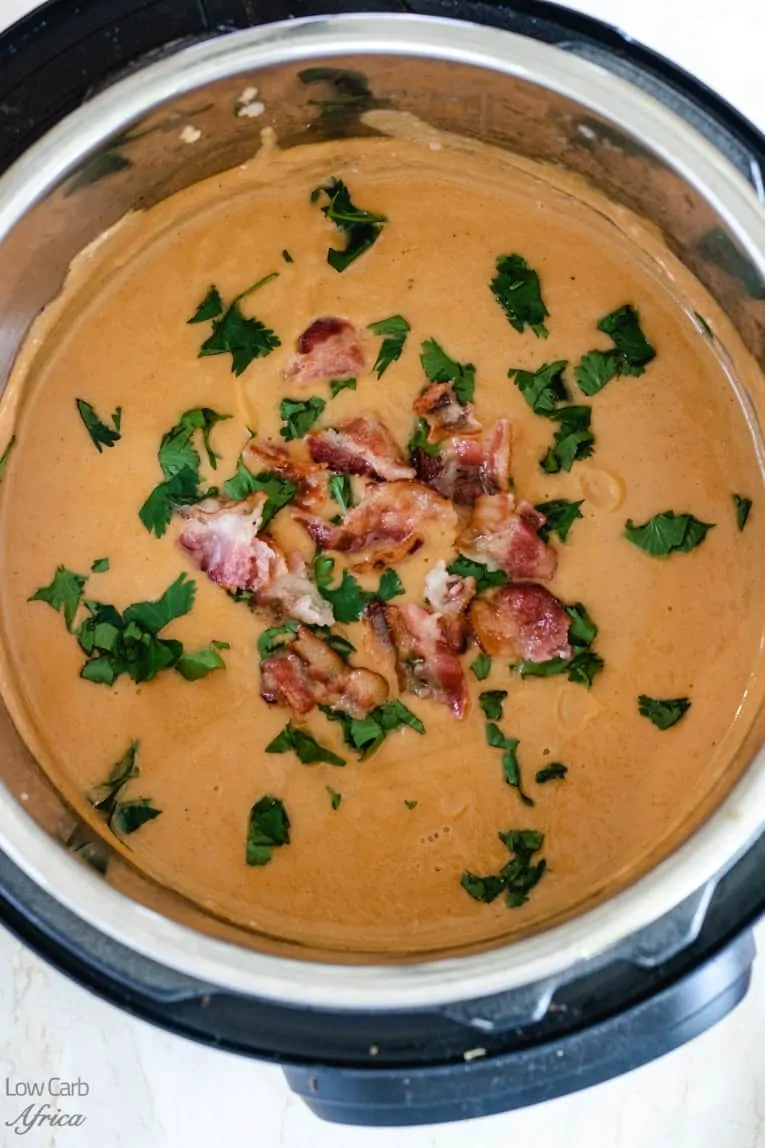 Spicy Cauliflower Soup - This delicious creamy soup is sure to warm you up from the inside out while filling your belly nicely with its nutritious goodness. Made with the perfect mix of vegetables, beef or chicken broth, coconut milk, and spices, this flavorful soup tastes far from bland.
The fascinating blend of spices and ingredients in spicy cauliflower soup would excite your taste buds and guarantee you stay satiated for hours. And you only need a little bit of cayenne pepper to turn up the heat!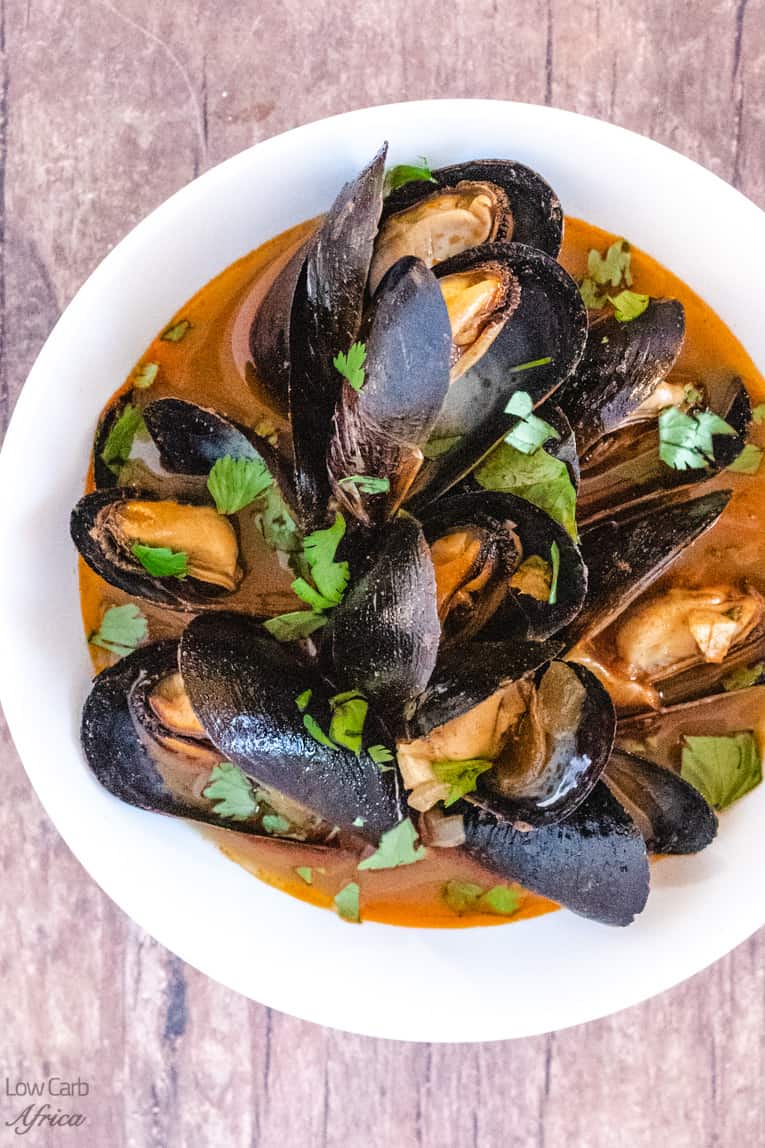 Spicy Mussel Soup - This is another nutritious and excellent remedy for chilly days or nights. You can have this tasty treat at any time of day, and it is guaranteed to chase away the gloom that might come with winter chills.
This soup is made with mussels, onion, garlic, fresh ginger, and a handful of spices that come together in perfect harmony! And not only are mussels a fantastic source of superior proteins and Omega 3 fatty acids, but they also contain zinc, calcium, and iron.
So while you're enjoying a delightfully hot and spicy bowl of this superfood, you can rest assured that you're getting a truck-load of nutritional benefits too!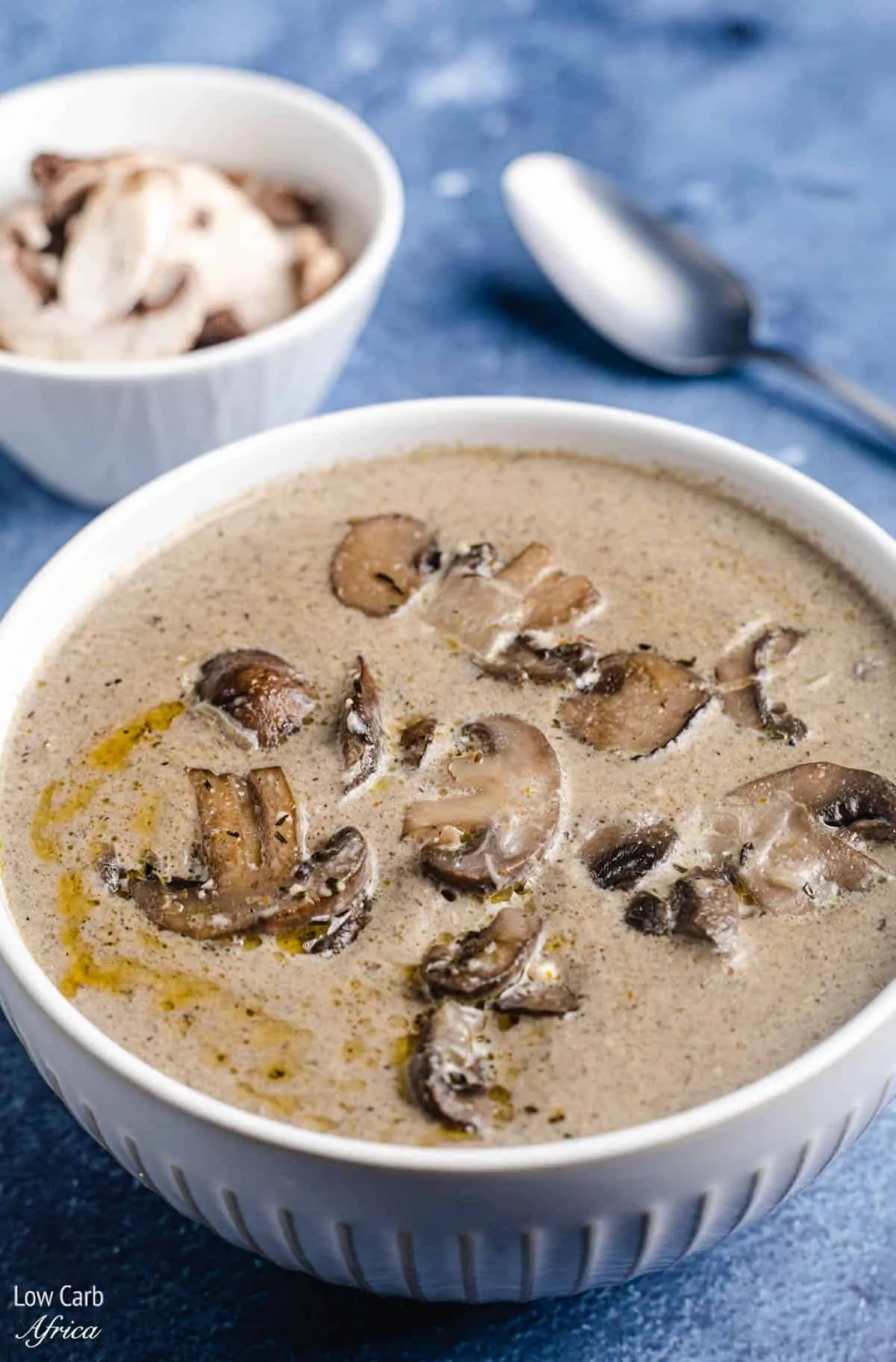 Keto Mushroom Soup - Lovers of mushrooms aren't left out. This keto mushroom soup tastes like pure joy in a bowl. With ingredients like mushrooms, heavy whipping cream, cream cheese, aromatics, spices, and meat broth, this soup is comfort food at its finest!
The traditional soup contains added additives and preservatives. So, this gluten-free soup is the perfect way to load up on your favorite mushroom soup without worrying about sugars or gluten ingredients.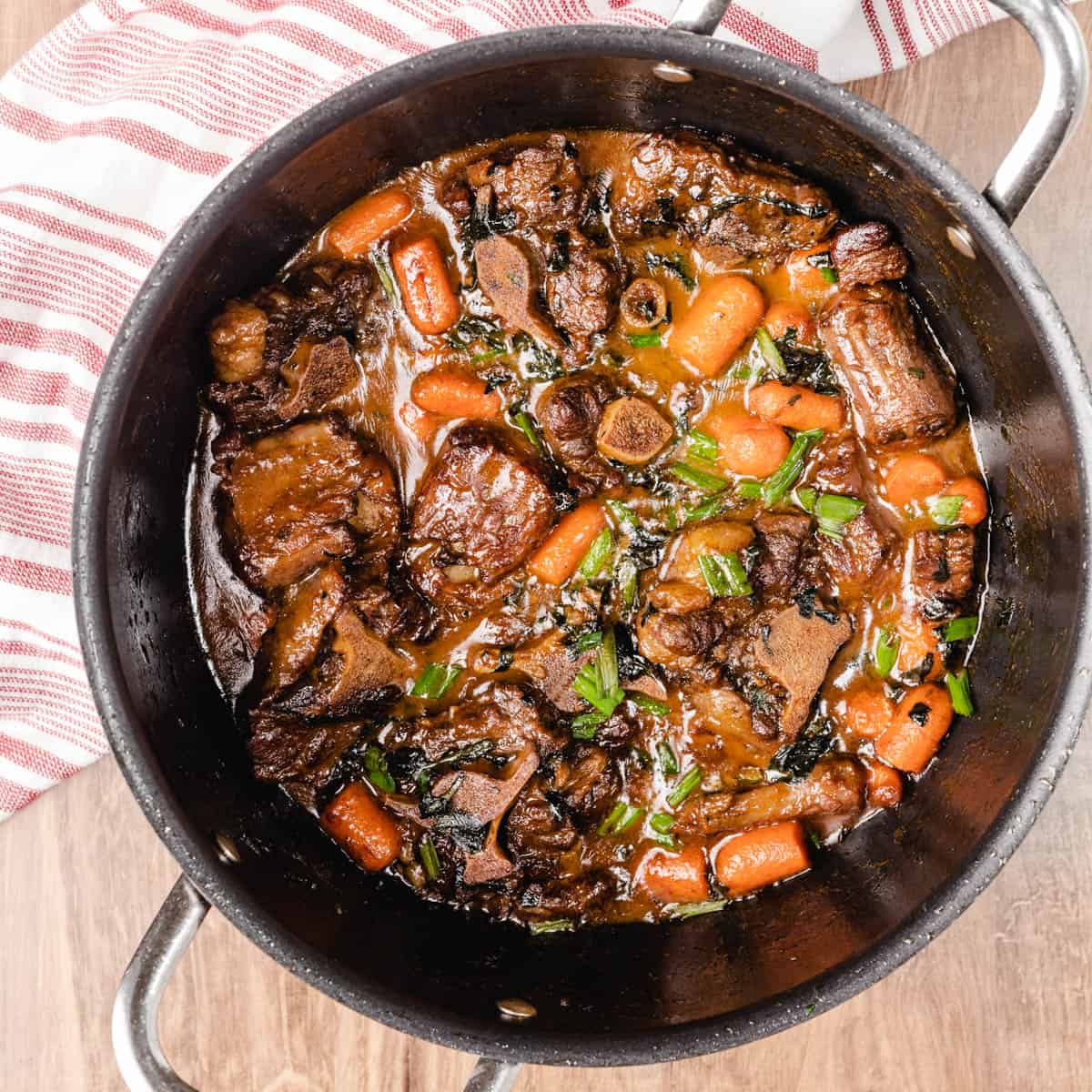 This is a low carb version of the popular Jamaican oxtail soup recipe. It uses simple pantry ingredients but does not sacrifice flavor. This soup is excellent for meal prep and can be made for a simple dinner at home or an elegant occasion Your family and friends will love it!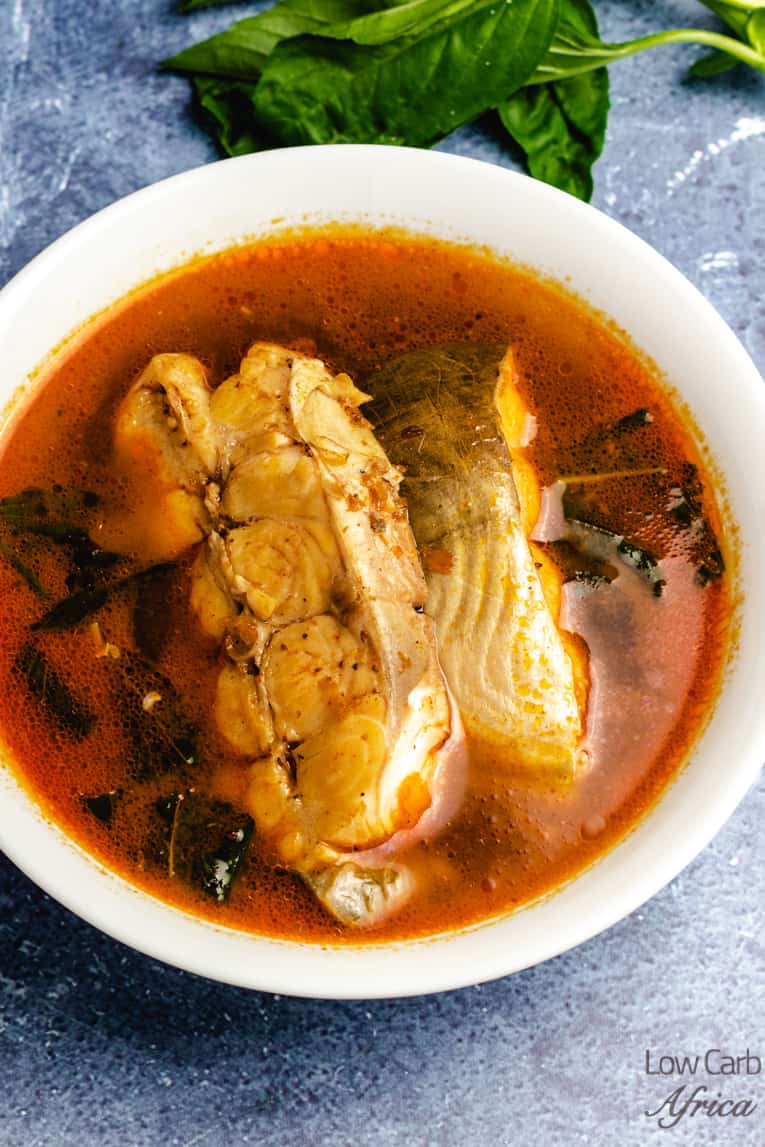 Fish Pepper Soup - Tease and tantalize your taste buds with a yummy bowl of nutritious fish pepper soup this winter. Oh, but do not be alarmed at the name. It isn't all heat and no flavor. On the contrary, fish pepper soup is a delightfully delicious treat from Nigeria, West Africa.
It is made with simple ingredients like fish, vegetables, spices, and a unique pepper soup herb blend. These ingredients, carefully infused together, transform the taste of fish into something mind-blowing.
Fish pepper soup would fascinate you, fill your belly deliciously, and warm you from the insides out all at the same time.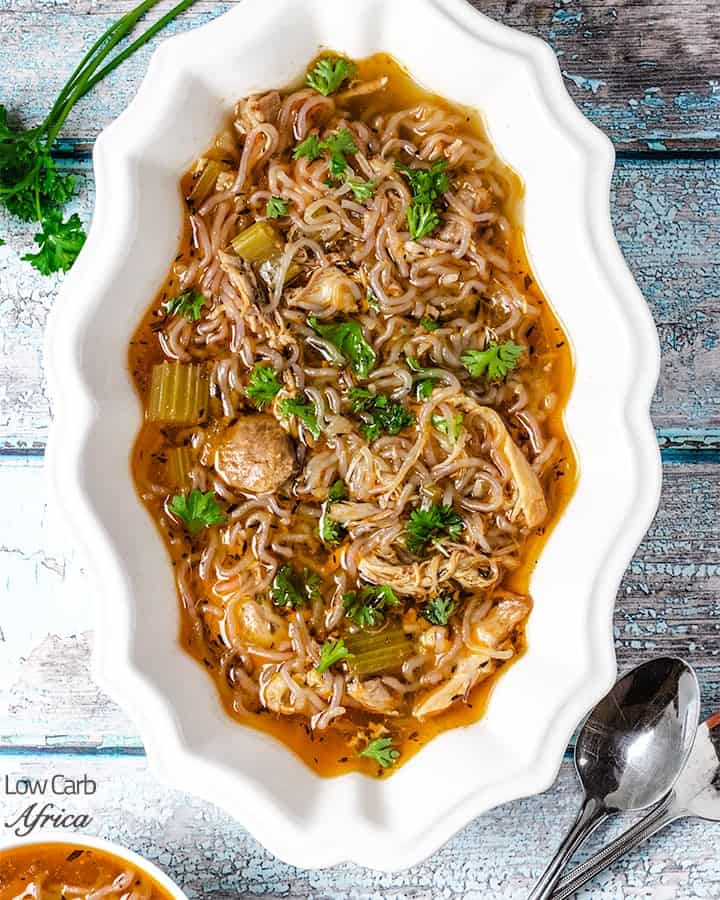 Shirataki Chicken Noodle Soup - This keto-friendly version of chicken noodle soup tastes as good as the original that it leaves nothing to be desired. This gluten-free chicken noodle soup is prepared using shirataki noodles, chicken stock, spices, vegetables, and chicken.
Shirataki noodles contain no carbs and very few calories, and it is excellent for weight loss. That makes it a perfect comforting meal when you need a pick-me-up. This delicious meal will become your go-to soup for a filling and tasty lunch or dinner!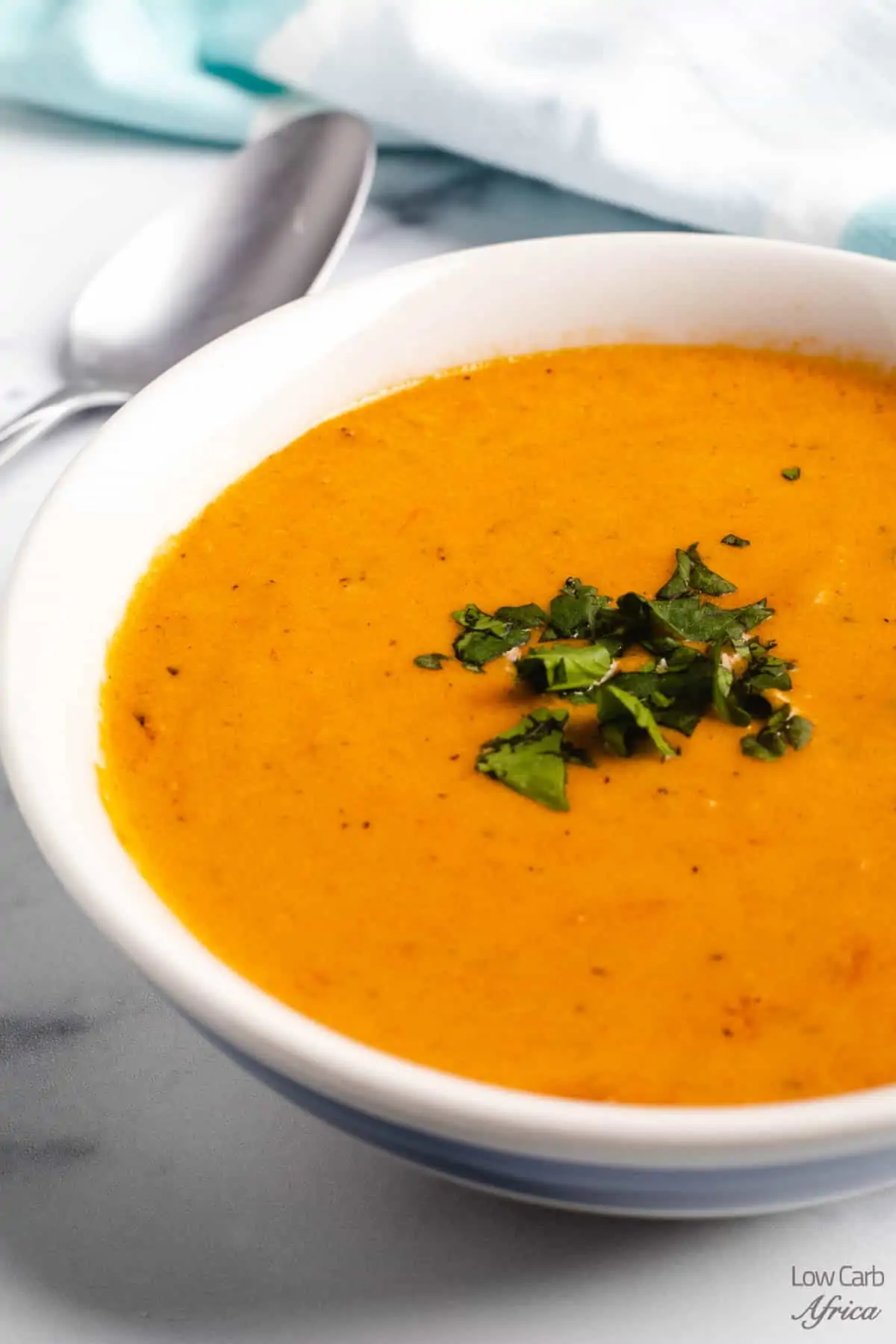 Keto Tomato Soup - This creamy tomato soup recipe has all the ingredients needed to chase the cold away and keep you warm and satisfied. It is made with simple ingredients you can get from the grocery store and is so easy to make.
This homemade keto tomato soup guarantees you won't have to deal with additives and excess sugar added to store-bought tomato soup.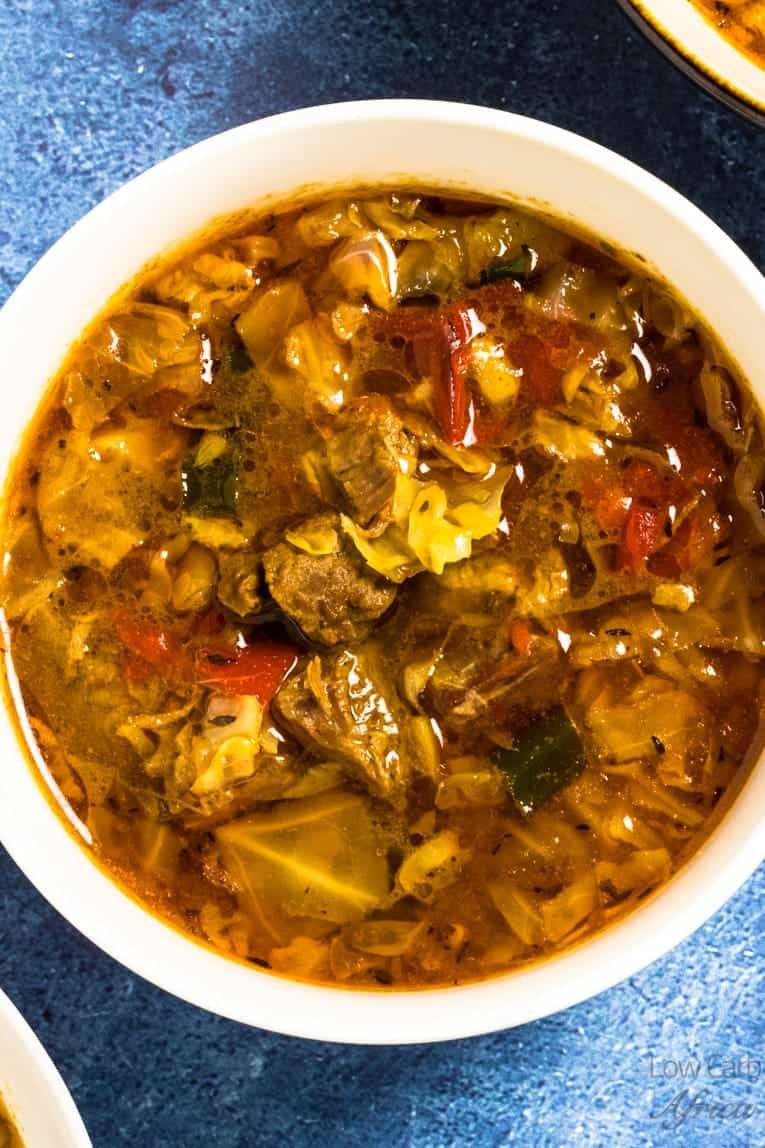 Vegetable Beef Soup with Cabbage - This soup is sure to be a family favorite. This cabbages soup caters to all your nutritious and savory needs on a cold day. The main ingredients - beef, vegetables, bell peppers, green onions, and broth- make this soup very filling and nutritious.
This veggie soup is excellent for meal prep. I like to make a big batch and freeze it, and it's so perfect for busy weekdays!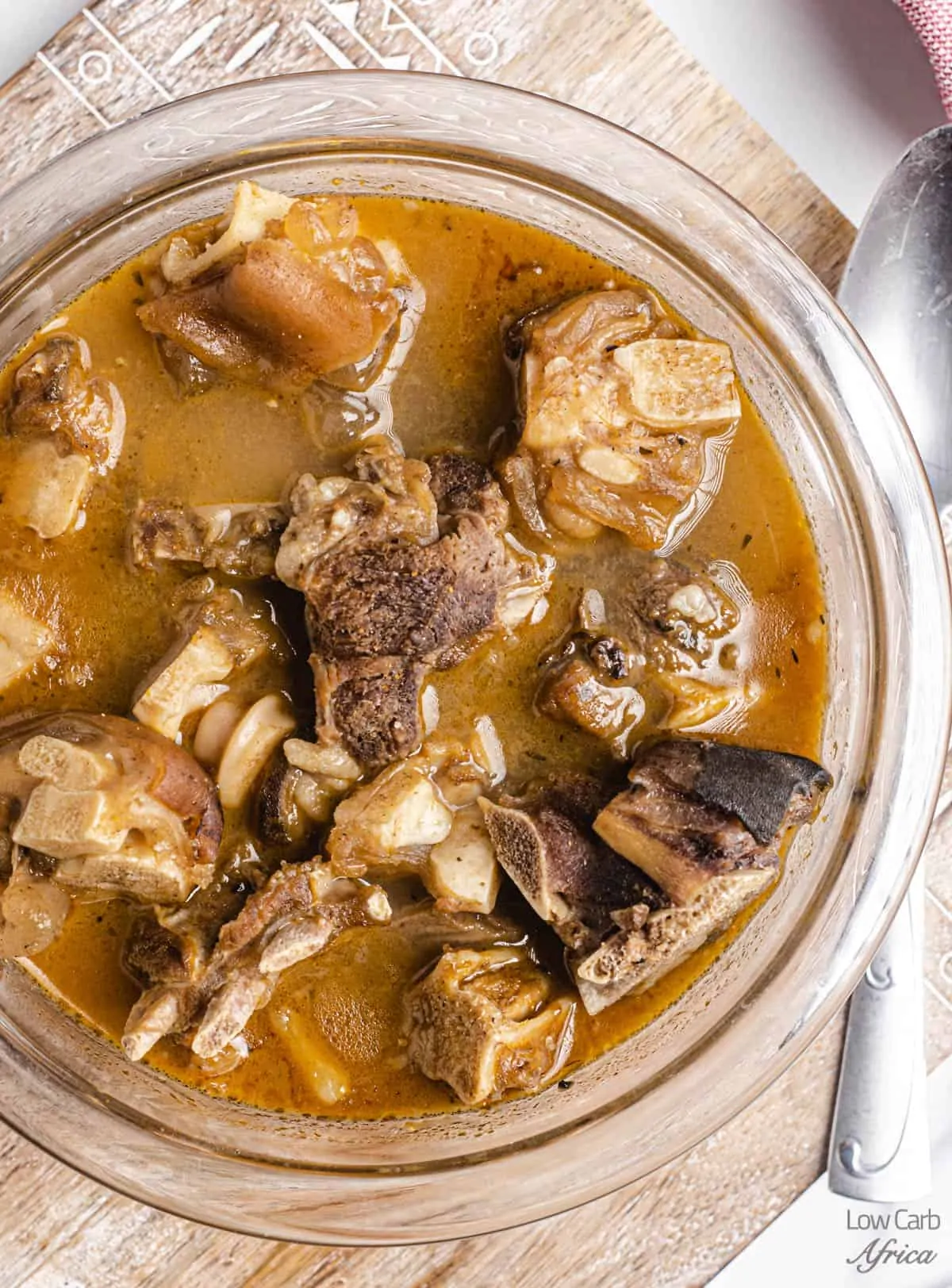 Goat Meat Pepper Soup - Goat meat pepper soup is another Nigerian favorite. It is well sought after and loved by many and is becoming quite popular worldwide. The aromatic spices and herbs infused into the goat meat create an amazing culinary experience.
Like the fish pepper soup, this recipe is quite spicy, but it does the work of clearing a congested nose or throat. Not only does this recipe smell as good as it tastes, but I also guarantee that this soup will uplift your spirits and soothe your soul!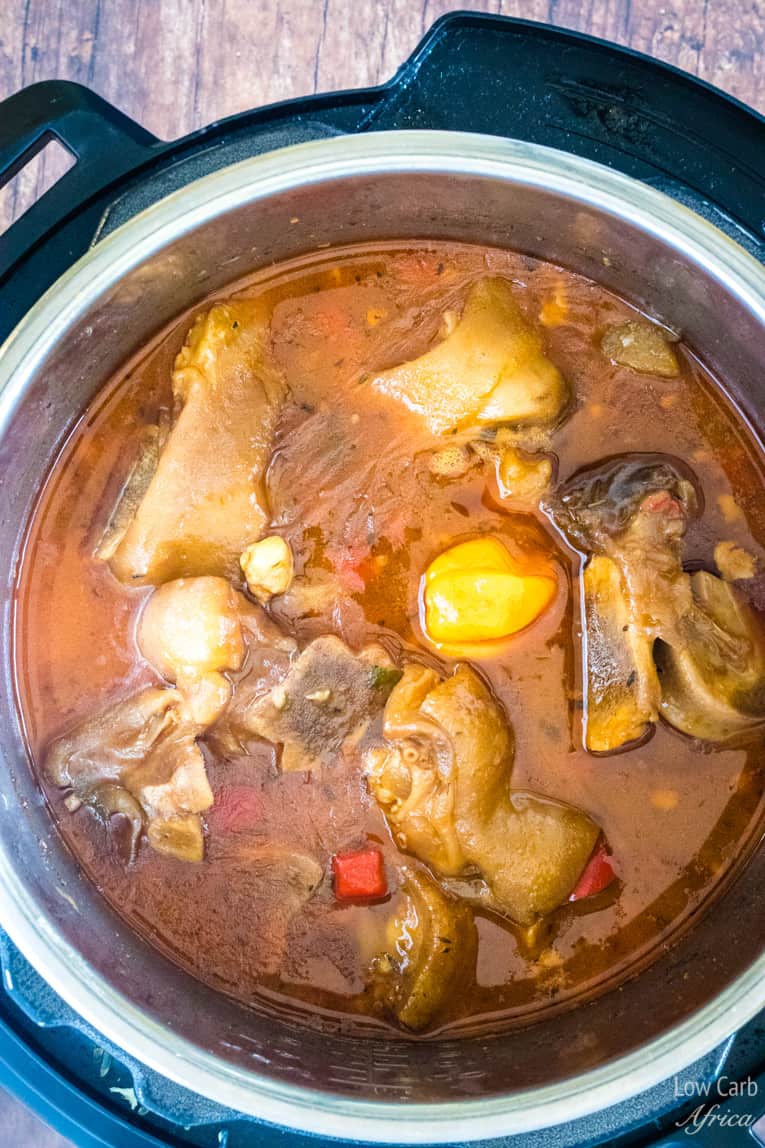 Cow Foot Soup - Nothing beats an insanely delicious bowl of cow foot soup to soothe you from the inside and transport you to a place of peace and contentment.
The ingredients, including cow foot (cow heel), vegetables, spices, and arrowroot powder (to thicken the soup), come together to create a masterpiece.
Cow foot is very popular in parts of Africa and the Caribbean. This version of the soup is low-carb and gluten-free and tastes just as amazing!
Instant Pot Pumpkin Soup - If what you crave is a mouth-watering, delicious bowl of satisfying soup, then this instant pot pumpkin soup recipe is your best bet! Pumpkins are in season right now in the United States, and making this recipe in an instant pot takes minimal effort.
This creamy dairy-free soup is gratifying and appetizing and is a breeze to make in the instant pot. Made with pumpkin puree, coconut milk, cauliflower, vegetable broth, and a handful of spices, this pumpkin soup is perfect for those on a vegan diet.
How do I store and reheat these soups?
These comforting soups can be stored in airtight containers in the refrigerator for about four to five days. They will keep fresh this way without any trouble.
However, if you want to store them for longer, you can preserve them in airtight containers in the freezer for two to three months.
To reheat, allow it to thaw in the refrigerator overnight, then heat on the stovetop. Warming it in a microwave might cause it to splash everywhere.
Check individual recipes for the best way to store and reheat.
What can I eat with these soups?
You can eat all of these dishes as they are. Each of these delectable soups can serve as a quick meal or pick-me-up without any side dishes.
However, if you want to turn them into full-on dishes, enjoy each soup with a side of vegetables like roasted cauliflower, broccoli, brussels sprouts, or asparagus. Alternatively, you can have it with a side of salad like this keto coleslaw or bacon broccoli salad.
Enjoy these other scrumptious keto dinner recipes!