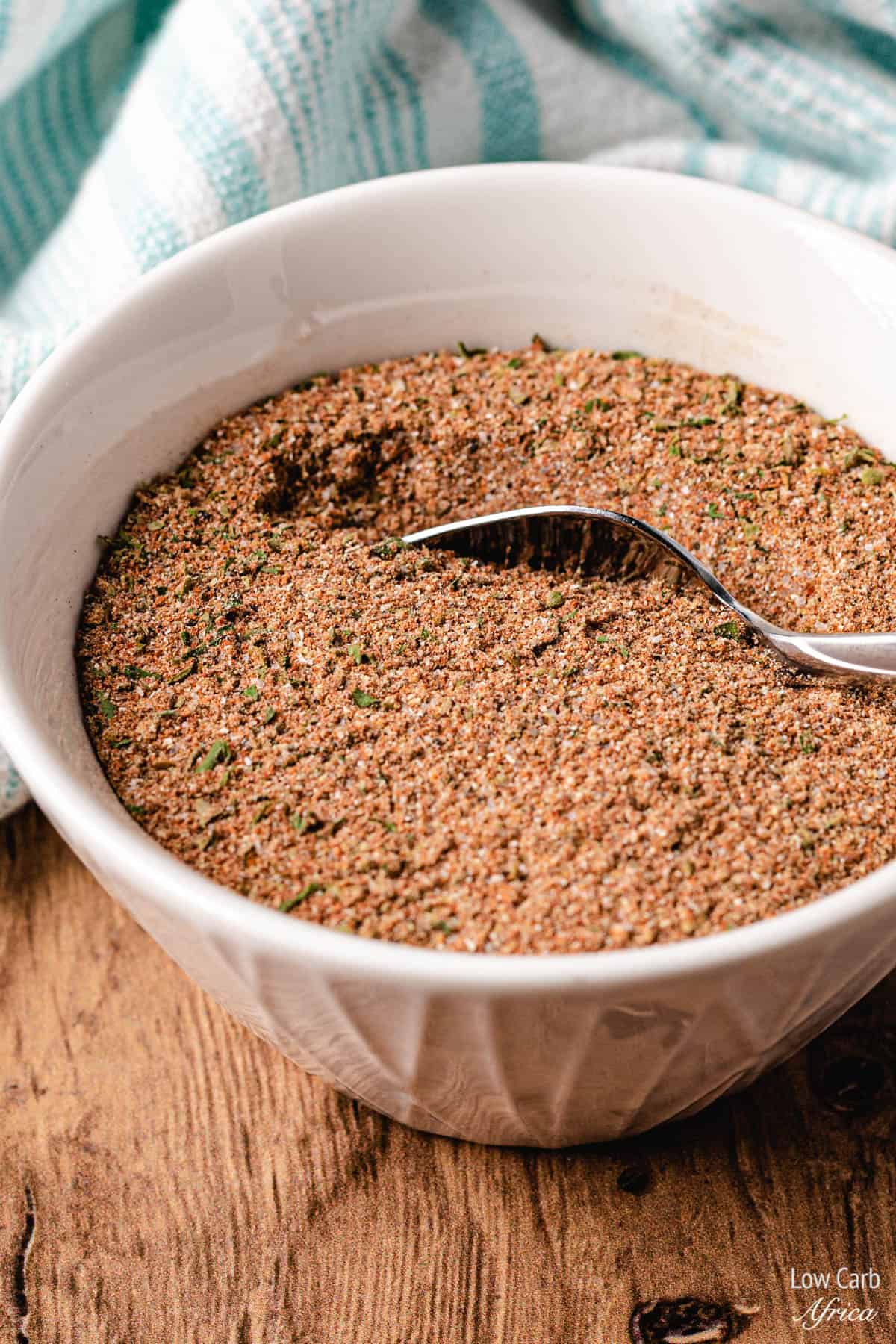 Jump to:
❤️ Why you'll love it
Made with common spices you probably already have in your spice cupboard, this all purpose seasoning mix turns everyday spices into something exceptional. It's slightly spicy and smoky with herby back notes and sweetness from the garlic and onion.
This all purpose spice mix is the perfect addition to savory dishes like roasted meats. Plus, it's gluten free, and free of added sugar and preservatives, unlike your favorite brands from the store.
🧾 Ingredients Used
The following are affiliate links. We are a participant in the Amazon Services LLC Associates Program, an affiliate advertising program designed to provide a means for us to earn fees by linking to Amazon.com and affiliated sites.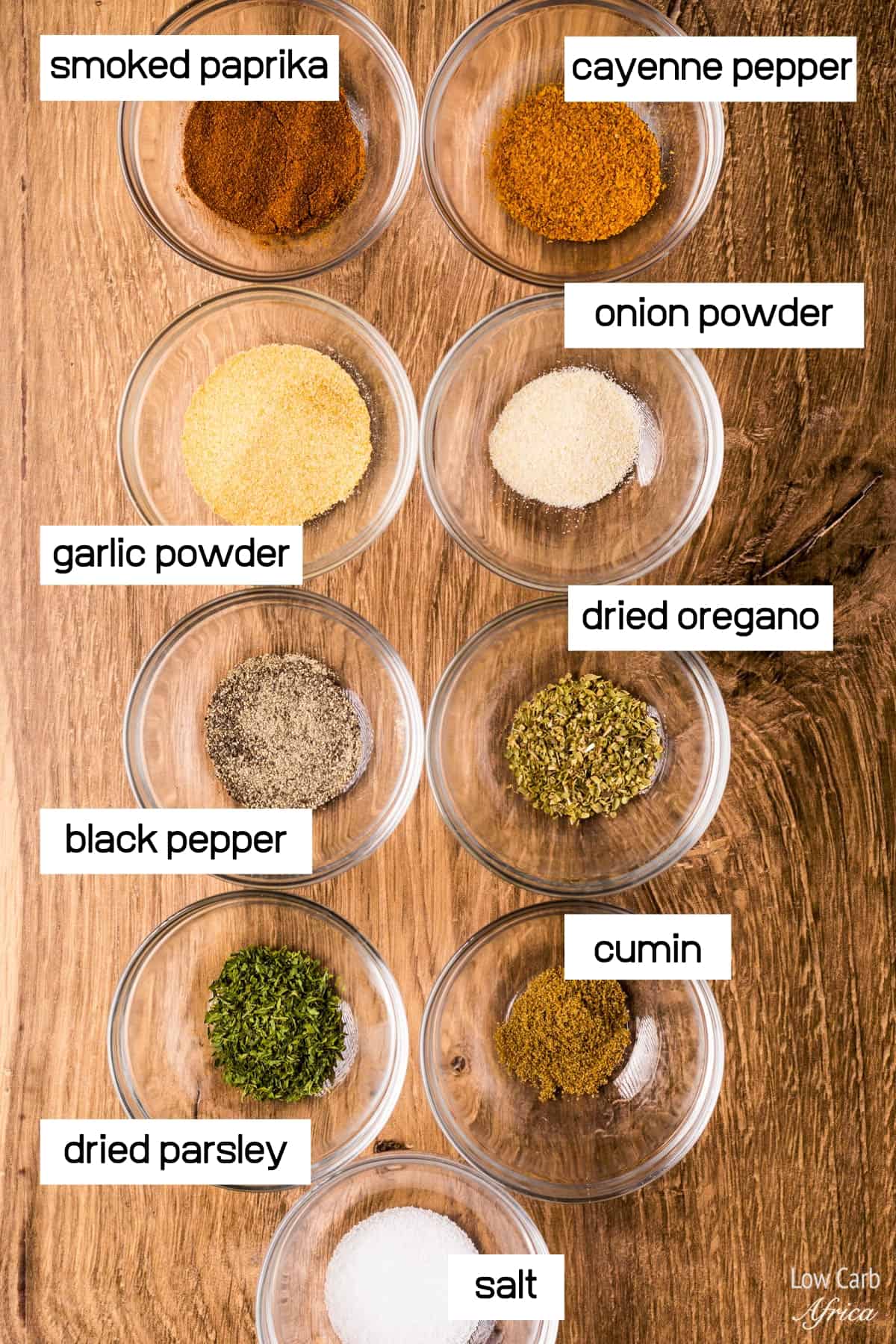 🔪 How To Make This Recipe
Here's how to make this easy homemade spice blend.
Add all the ingredients together in a small bowl.
Mix together using a whisk or a small blender.
Store in an airtight container.
Use as desired in your recipe.
🥫 Storage
To avoid clumping and to preserve the freshness of your all-purpose spice blend, store it in a sealed jar like a spice jar. Keep it in a cool, dry place out of direct sunlight, like in your spice cabinet or pantry.
💭 Tips and Variations
 If you live in a humid area, add a silica gel packet to your spice jar to avoid clumping.
Shake the jar well before using it to reintegrate all of the individual spices.
Make a big batch of this spice mixture to share with friends and family.
Use your favorite spices and herbs, like thyme, basil, celery seeds, coriander, etc., to make it your own.
Substitute celery salt for kosher salt for another layer of aroma and flavor.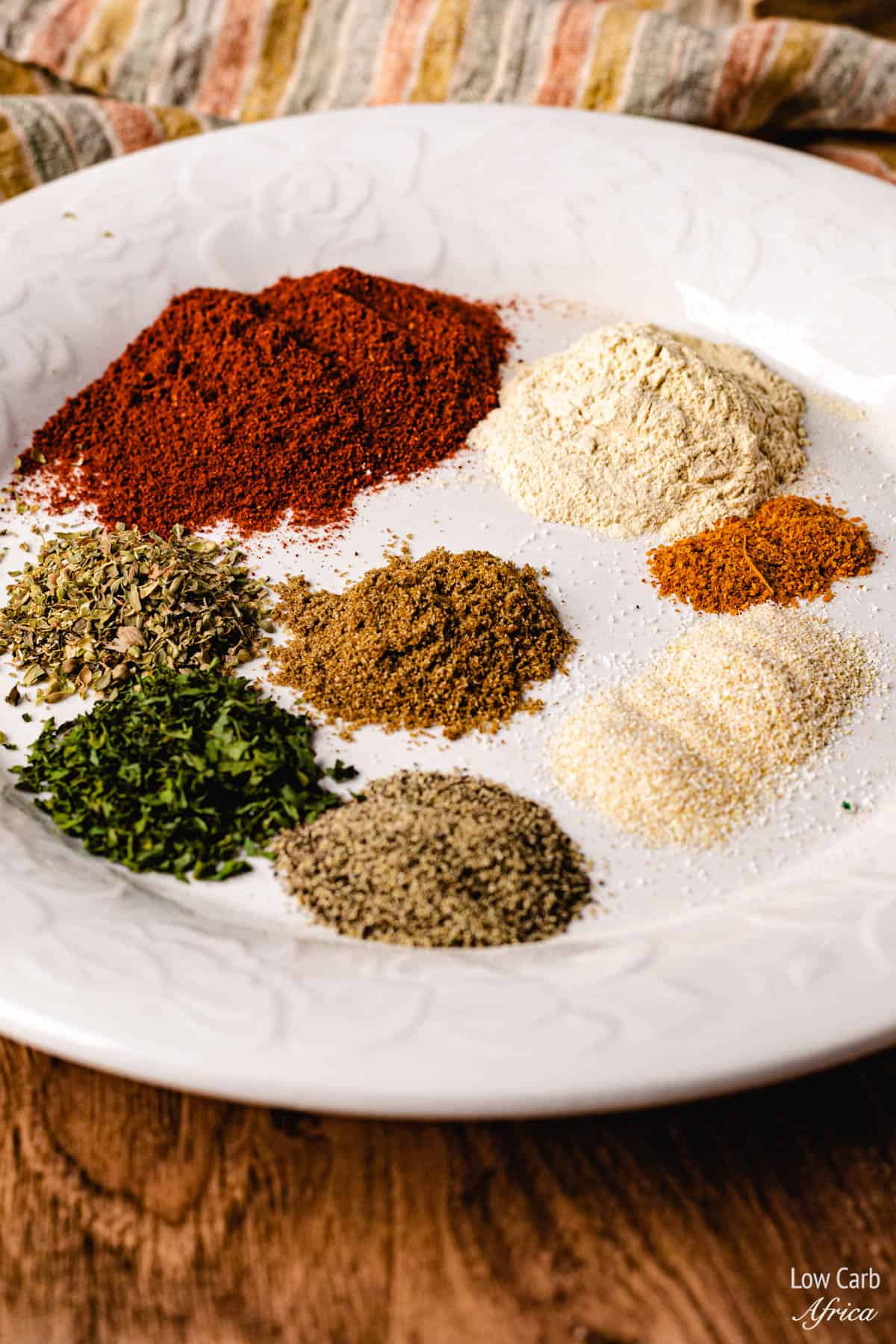 🍽️ What can I eat this recipe with?
This homemade seasoning mix will become your go-to spice blend to season different types of meat, like chicken, beef, pork, lamb, and more. It adds so much flavor to chicken thighs, catfish, salmon, or pork chops. It's also the perfect flavor for roasting broccoli, cauliflower, radishes, or your favorite vegetables!
👩‍🍳 Frequently asked questions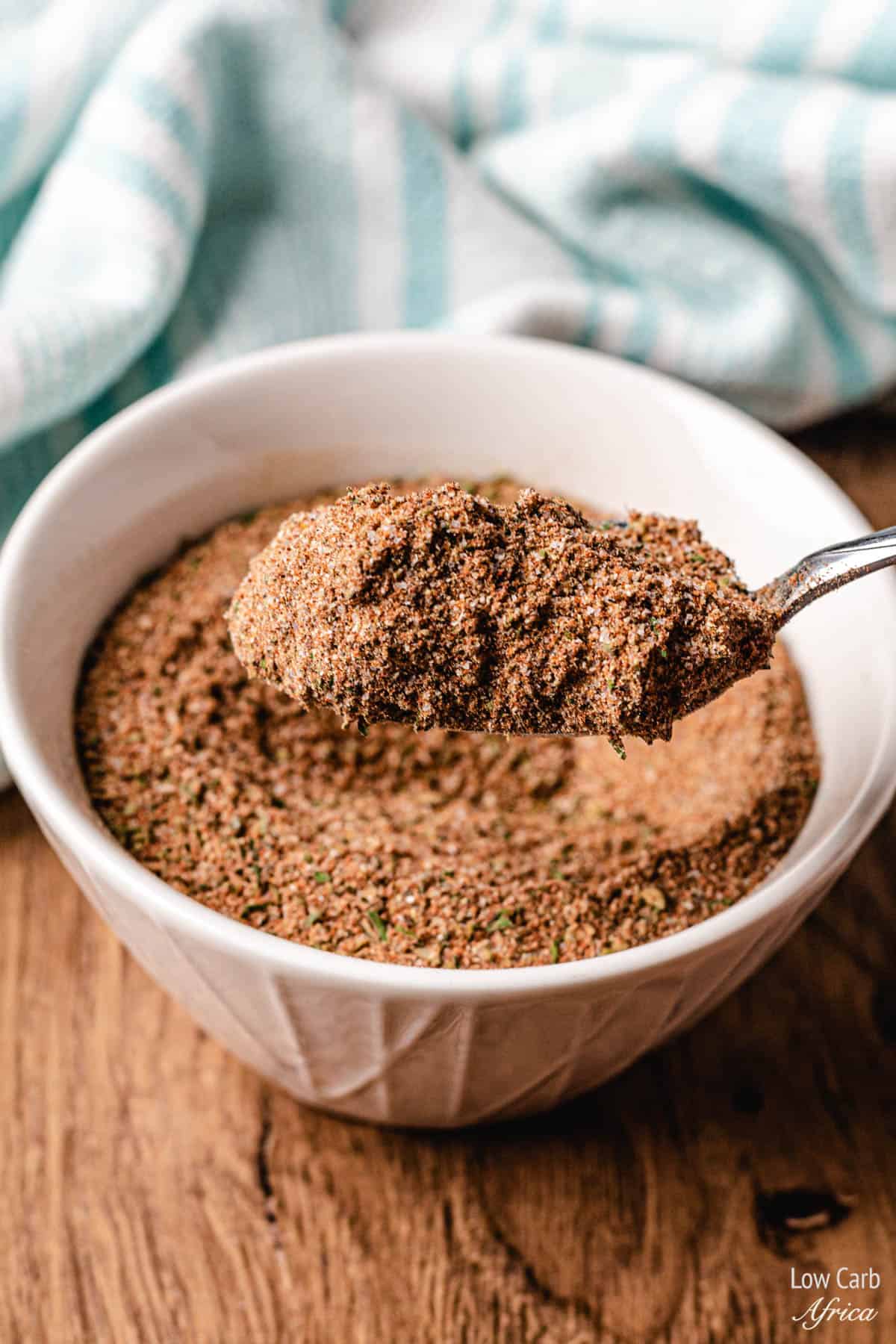 📖 Recipe