If you don't like eggs or don't have eggs on hand, here are some easy keto breakfast no-egg recipes!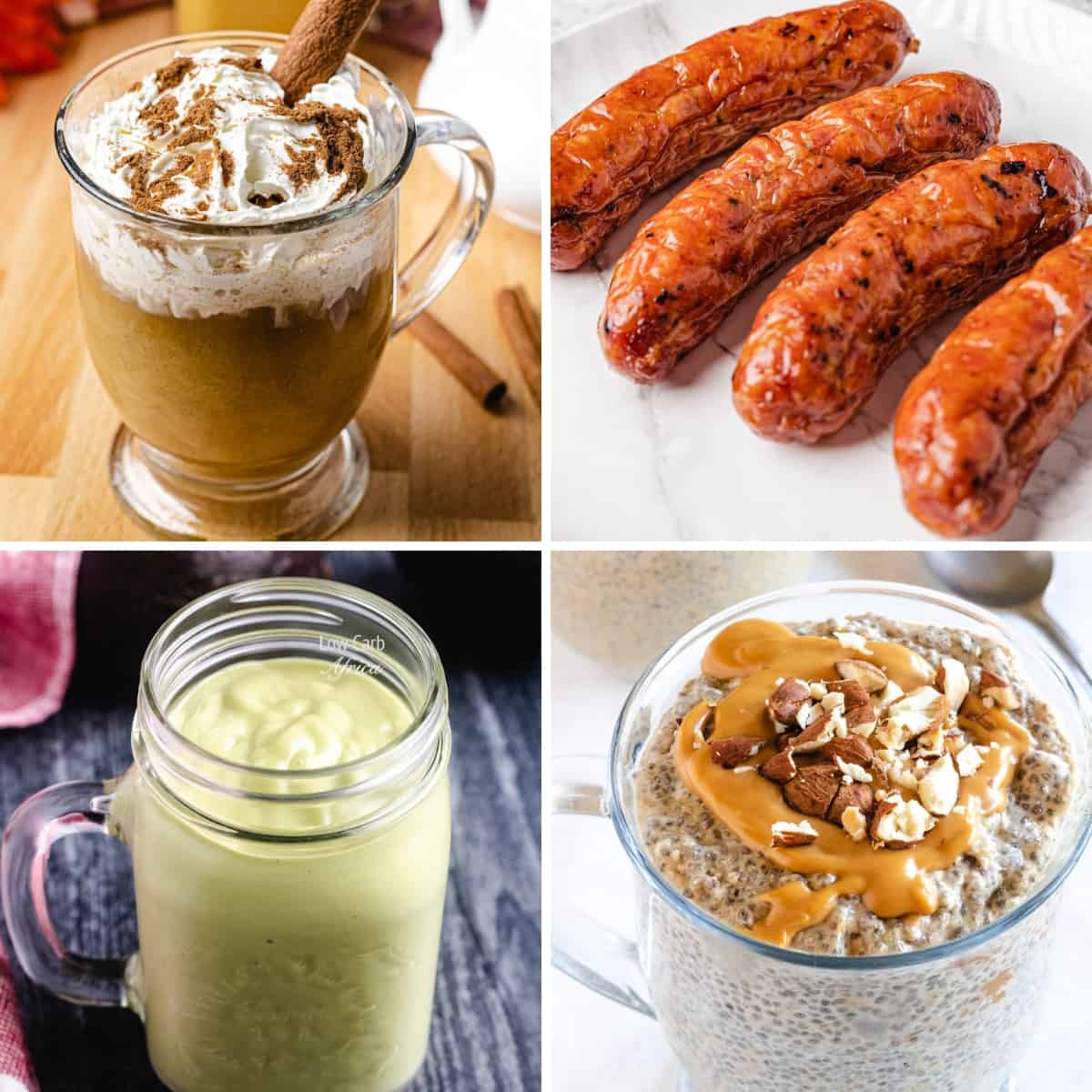 Going keto doesn't mean you have to give up on tasty breakfast options. While eggs are a common go-to breakfast for many on a keto diet, there are plenty of other delicious and healthy options to choose from.
In this blog post, we'll explore some tasty keto breakfast ideas that don't include eggs, so you can start your day with a delicious and nutritious meal without breaking your diet. Let's get started!
Keto Avocado Smoothie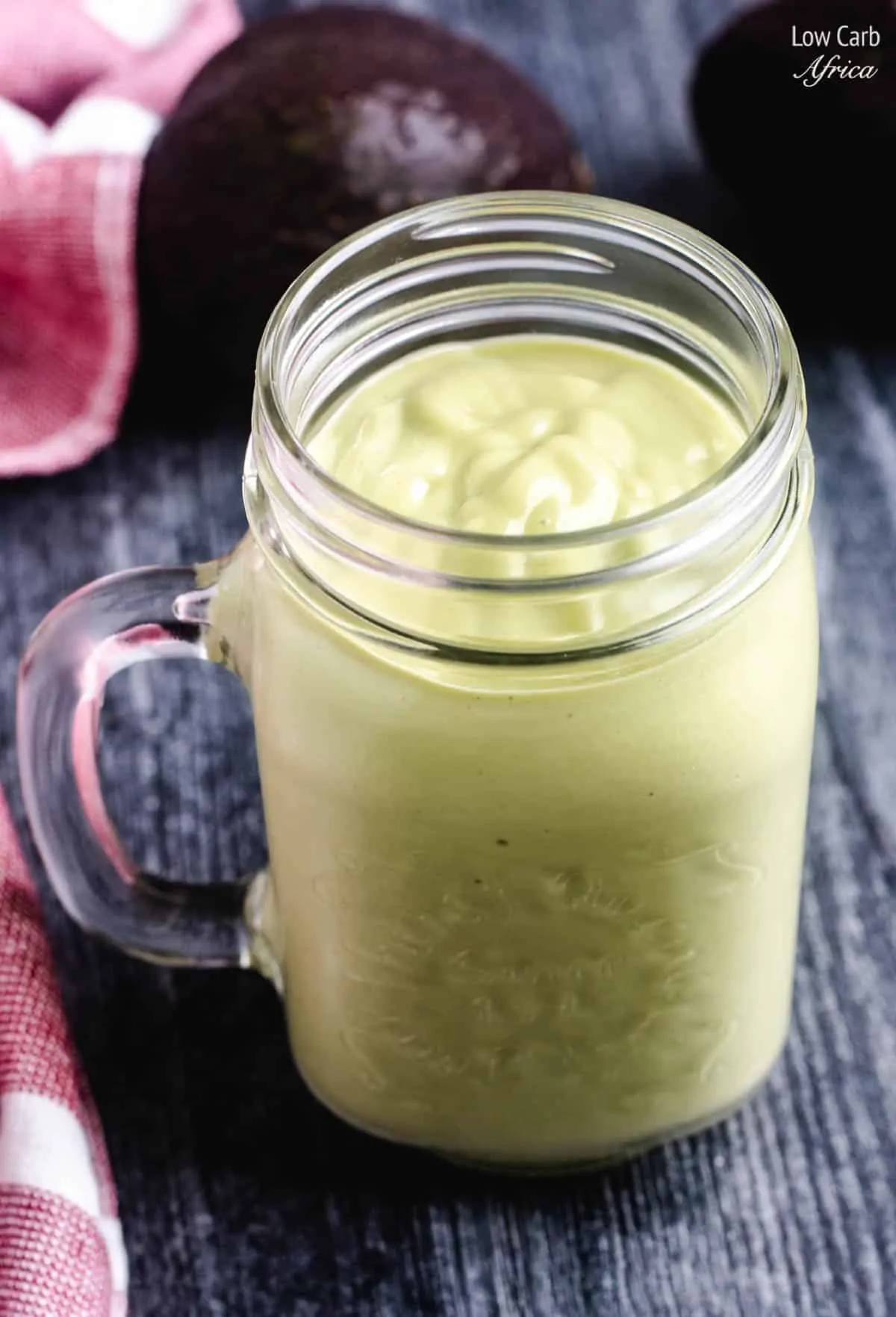 Indulge in a creamy and velvety keto avocado smoothie for a nutritious breakfast or midday snack. This gluten-free, dairy-free, and sugar-free delight is a guilt-free pleasure.
Strawberry Spinach Smoothie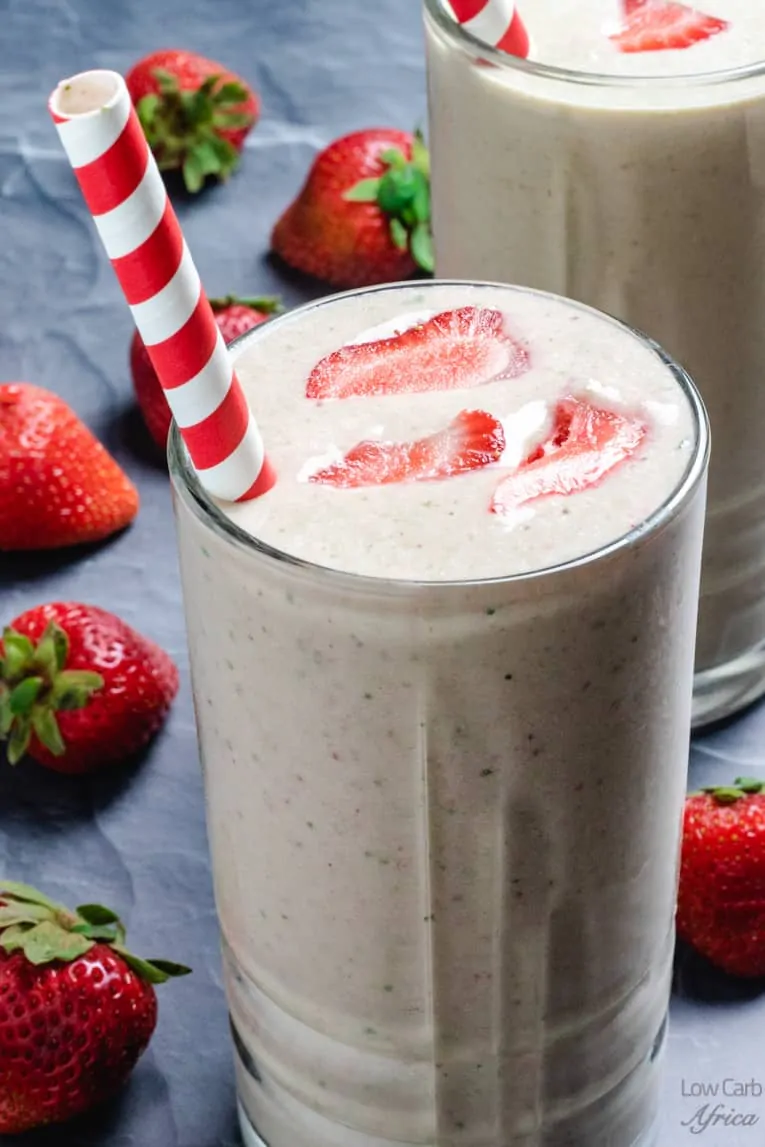 This creamy strawberry spinach smoothie recipe is the perfect way to kickstart your day. Quick and easy to make, this healthy smoothie is an ideal keto breakfast or snack.
Sugar-Free Hot Chocolate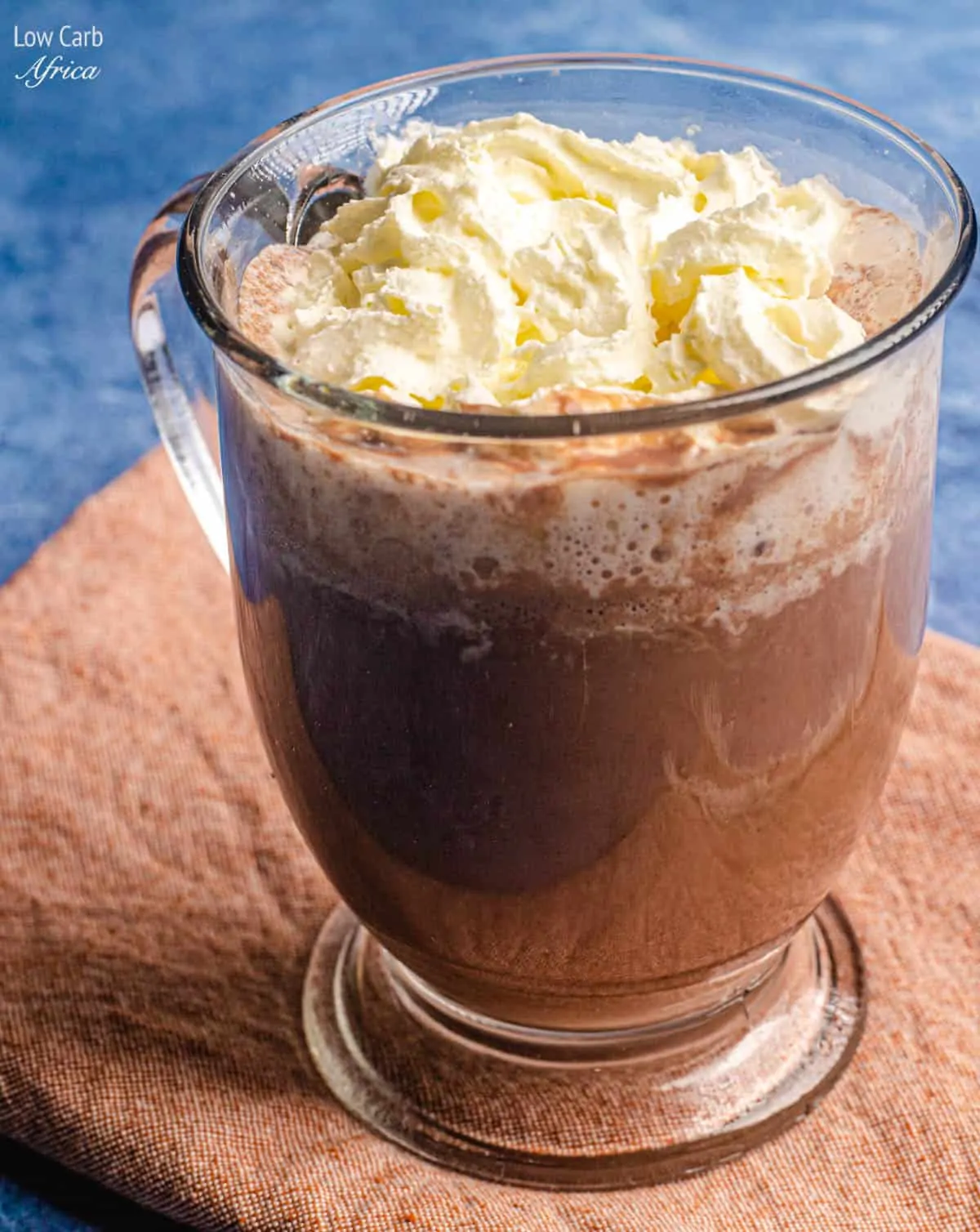 Warm up with a comforting cup of sugar-free hot chocolate - a rich, creamy, and soothing drink that is both low-carb and keto-friendly. Enjoy the perfect guilt-free indulgence for a sweet morning or a cozy evening in.
Ninja Foodi Bacon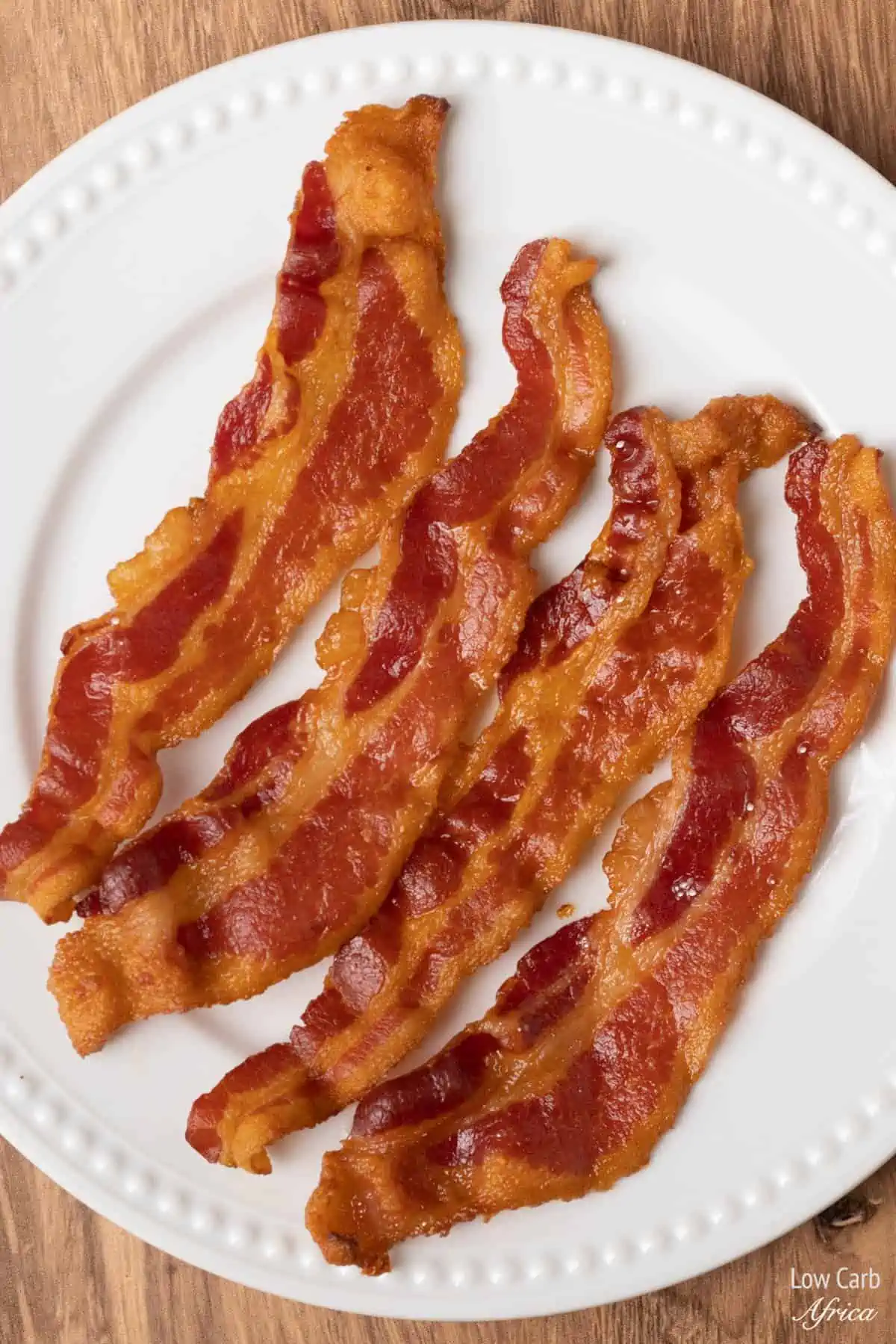 Get perfectly crispy bacon in just minutes with Ninja Foodi bacon - the easiest way to cook this breakfast staple. With minimal prep time and effortless cooking, this method is a game-changer for busy mornings.
Air Fryer Breakfast Sausage Links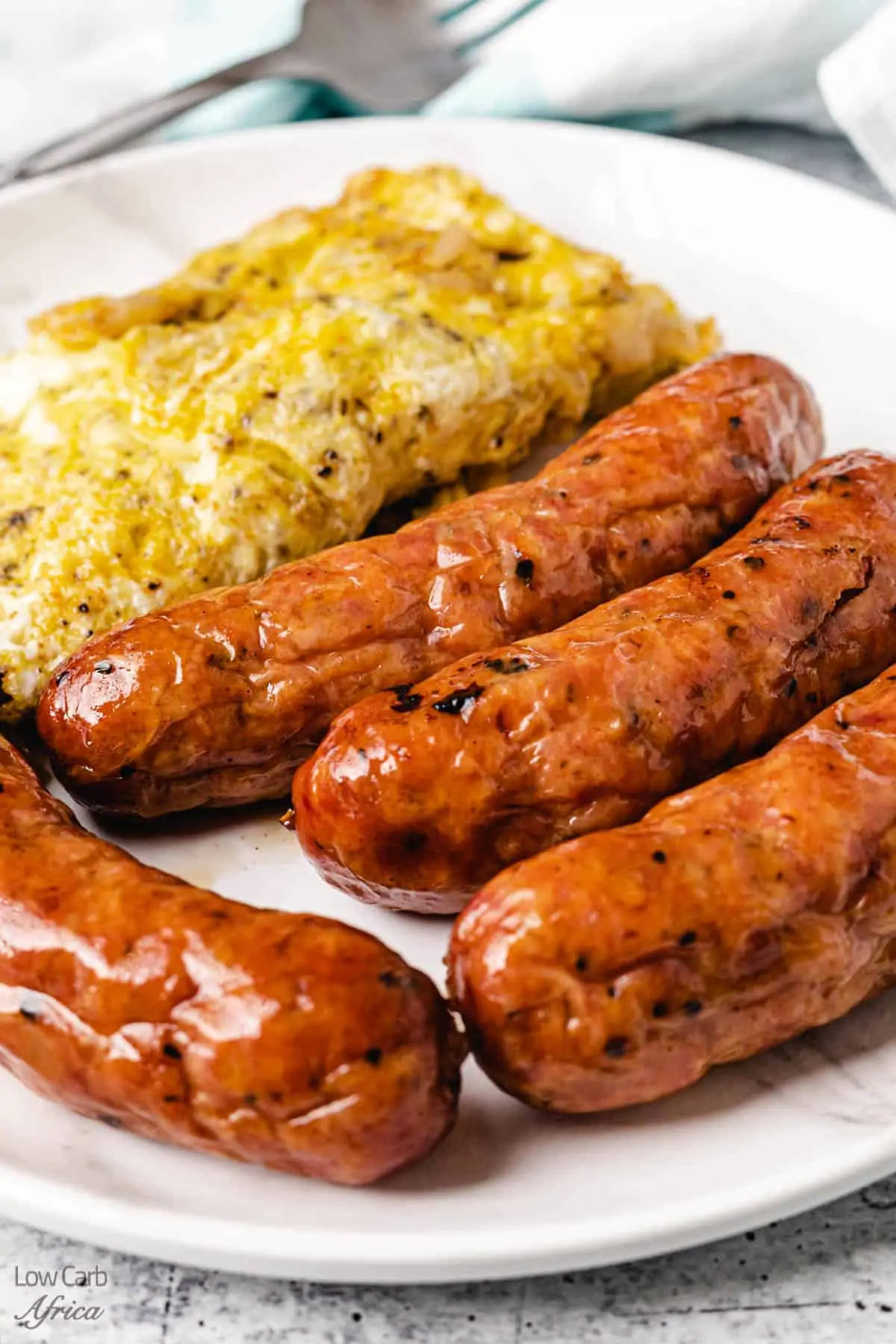 Make your mornings a breeze with these easy and kid-friendly air fryer breakfast sausage links. With little effort, you can have a delicious and hearty breakfast ready in no time.
Keto Pumpkin Spice Latte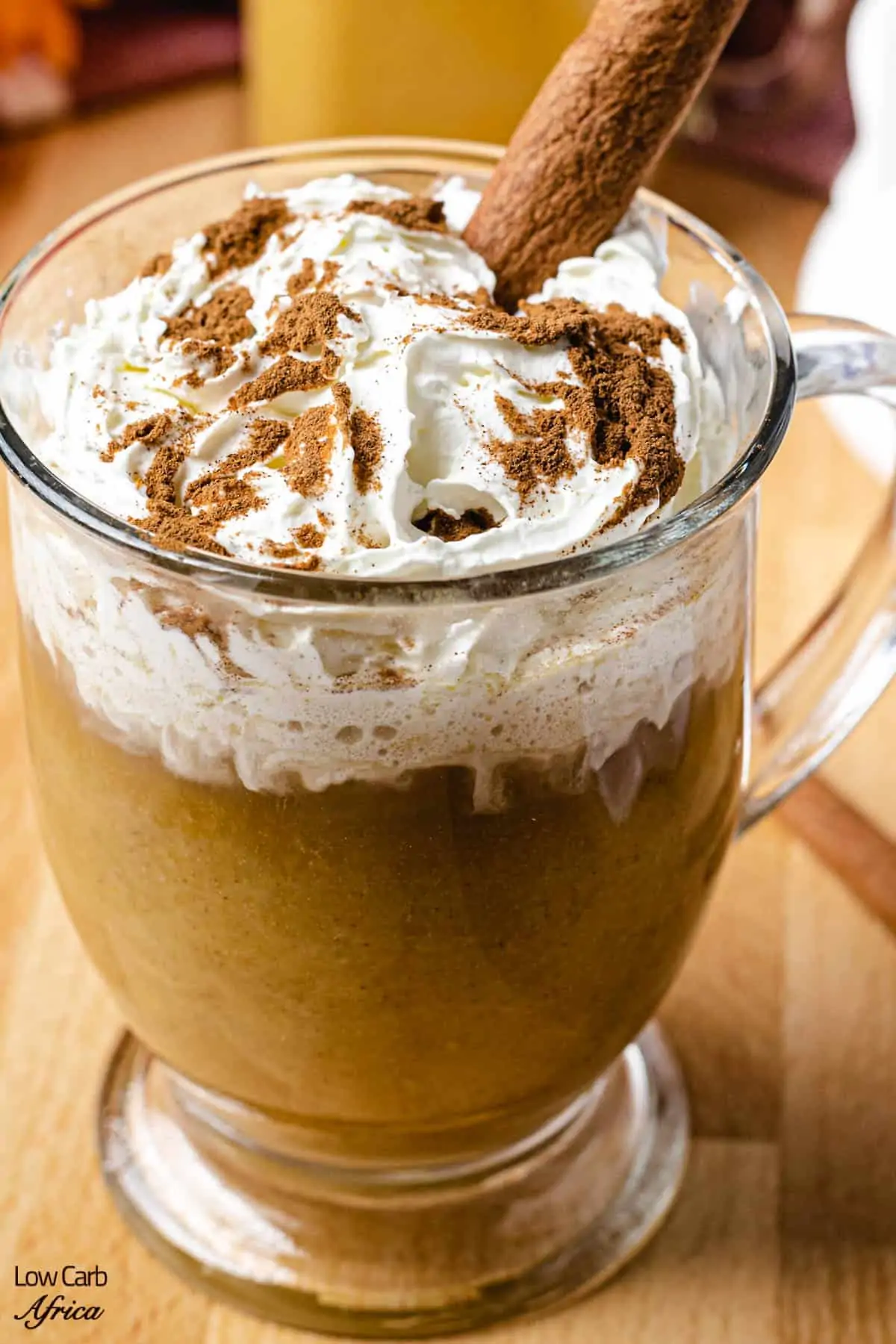 Craving for pumpkin spice? This delicious and keto-friendly pumpkin spice latte recipe will satisfy your cravings! Perfect for a soothing and indulgent coffee break. With only 2 net carbs, this seasonal drink is the guilt-free treat you've been looking for.
Spiced Bulletproof Coffee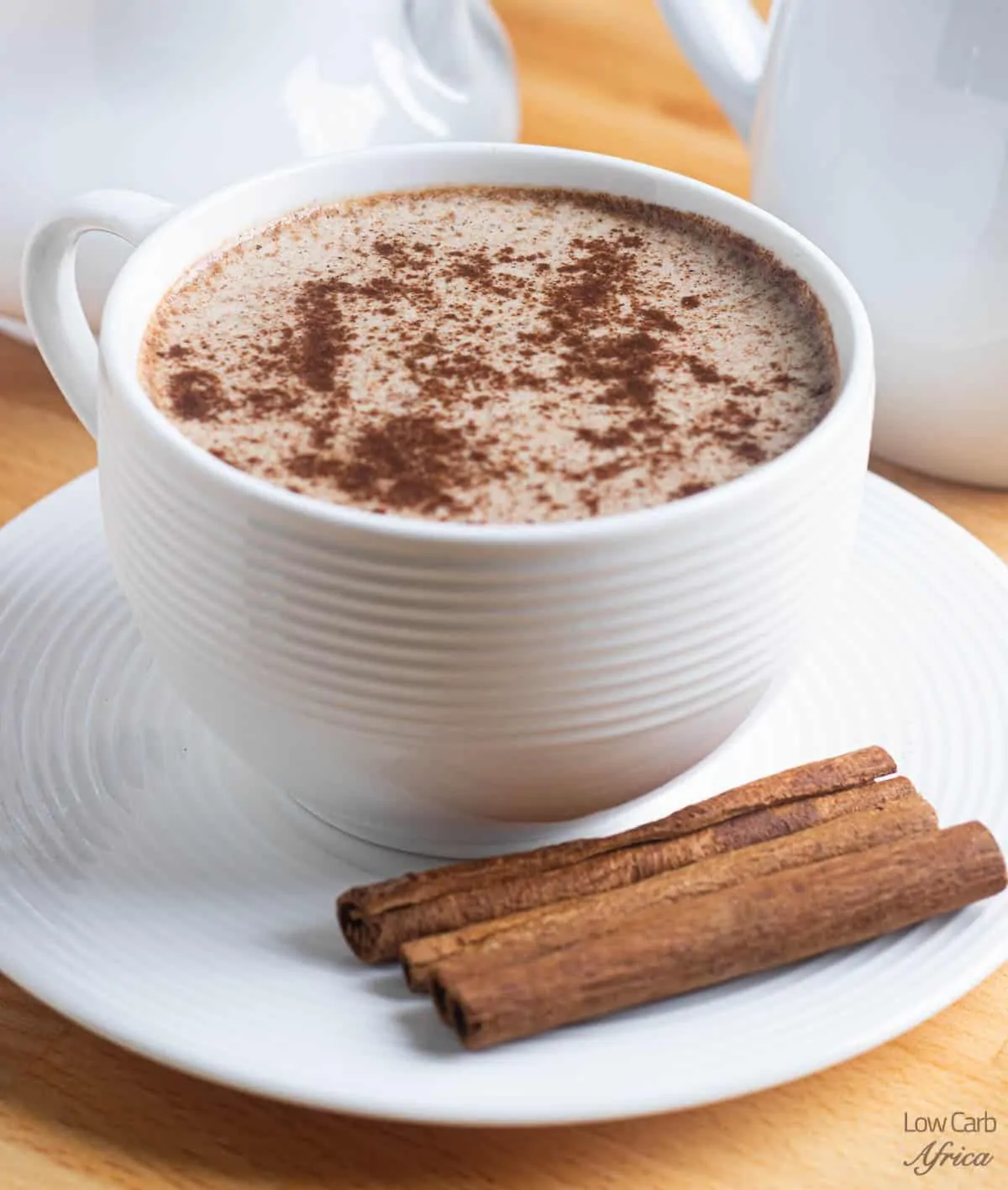 Indulge in creamy and flavorful spiced bulletproof coffee! Infused with cinnamon and nutmeg, this will make for a satisfying morning treat that will surely keep you full for hours.
Keto Chocolate Almond Protein Shake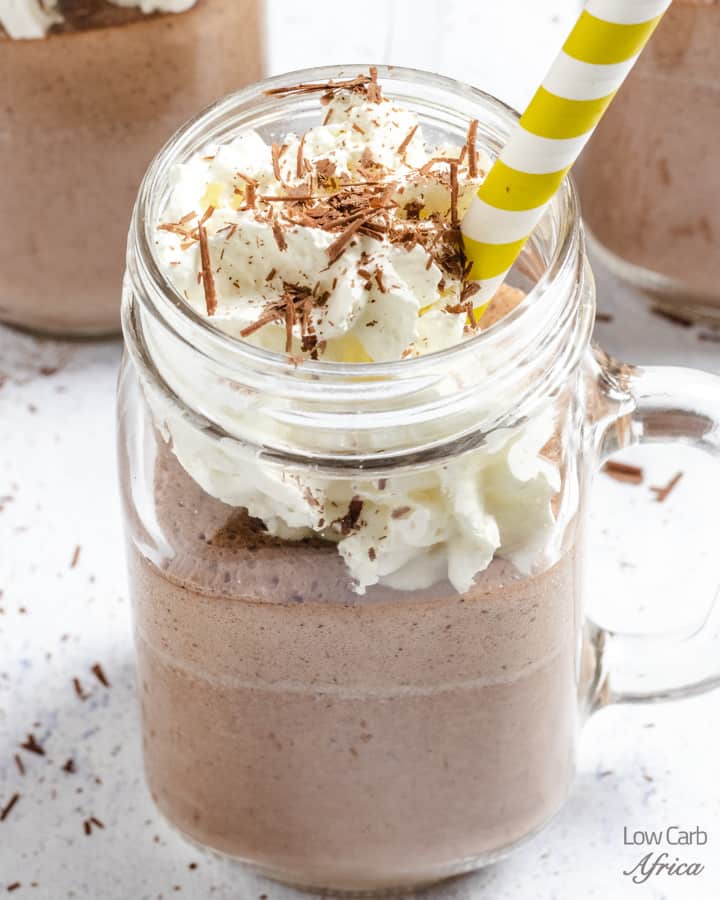 Stay full and satisfied with this nutritious and refreshing keto chocolate almond protein shake, perfect for breakfast or dessert. Enjoy a guilt-free treat that keeps hunger at bay while providing delicious chocolatey goodness.
Keto Peanut Butter Chia Pudding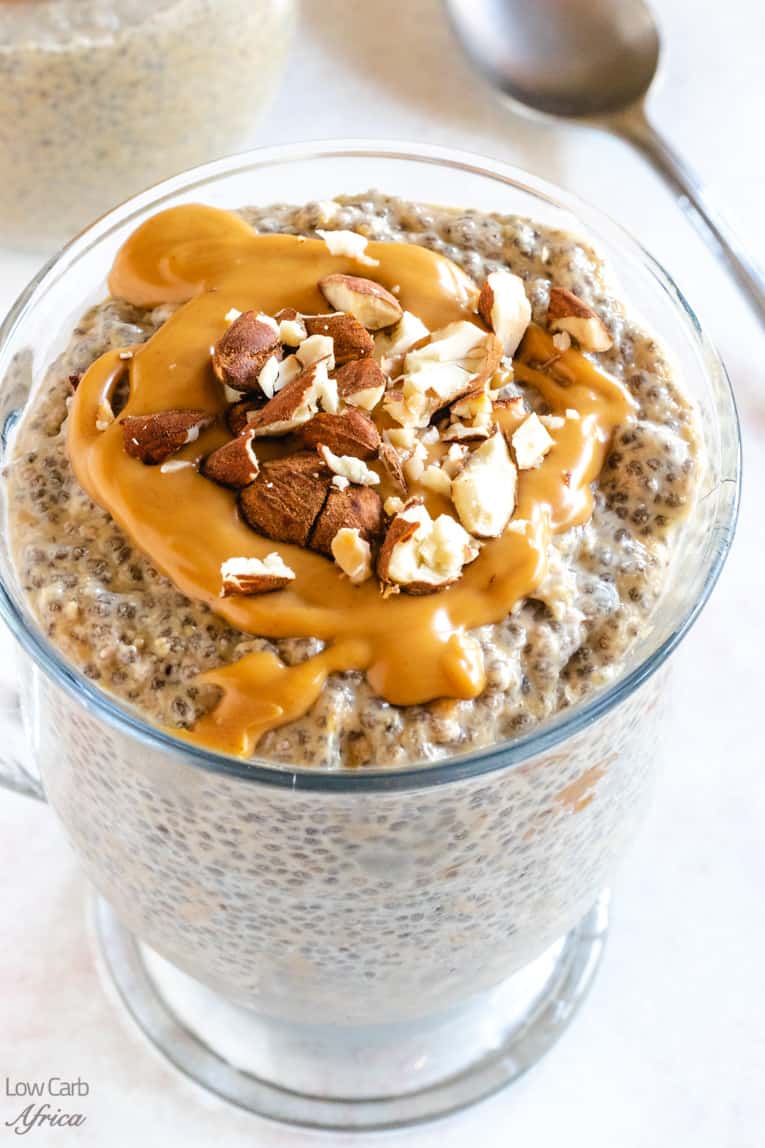 Fuel your day with this yummy and fiber-rich keto peanut butter chia pudding - a perfect make-ahead breakfast or dessert that keeps you full for hours. If you love peanut butter, you've got to try this!
Bulletproof Turmeric Latte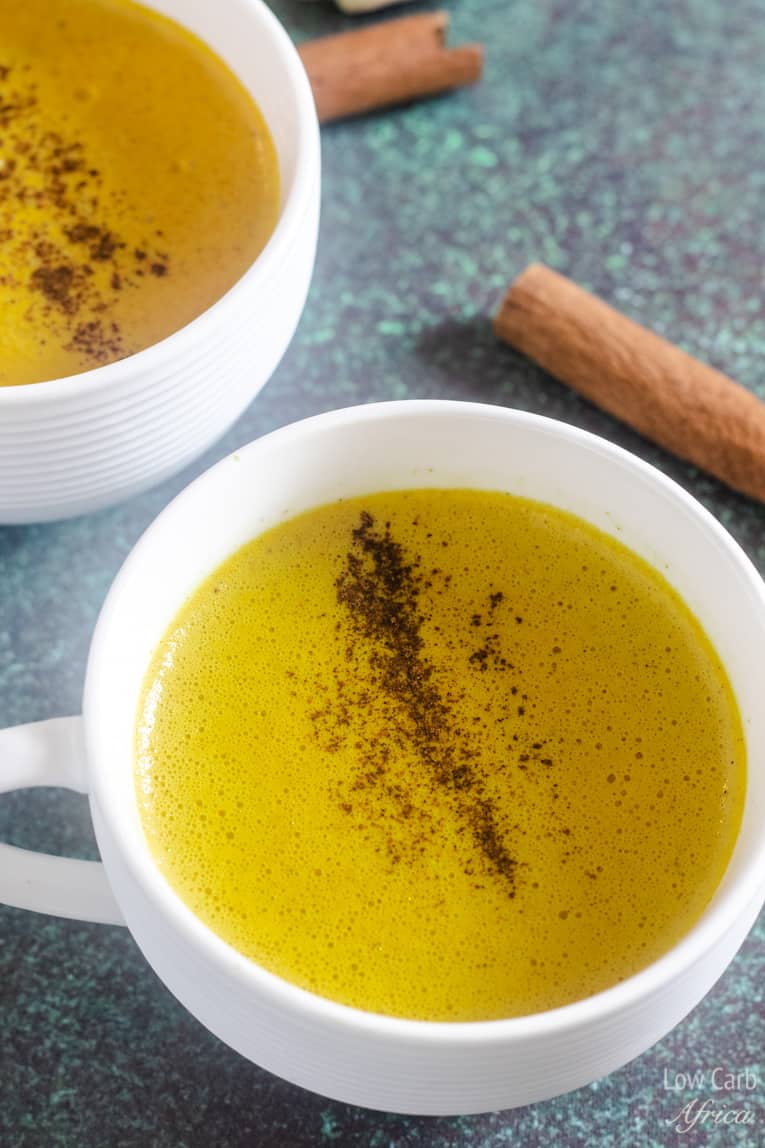 Boost your immune system and start your day off right with this nutrient-packed bulletproof turmeric latte, loaded with healthy fats and antioxidants. This low-carb and keto-friendly drink is the perfect way to fuel your body and mind.
Vanilla Chia Seed Protein Smoothie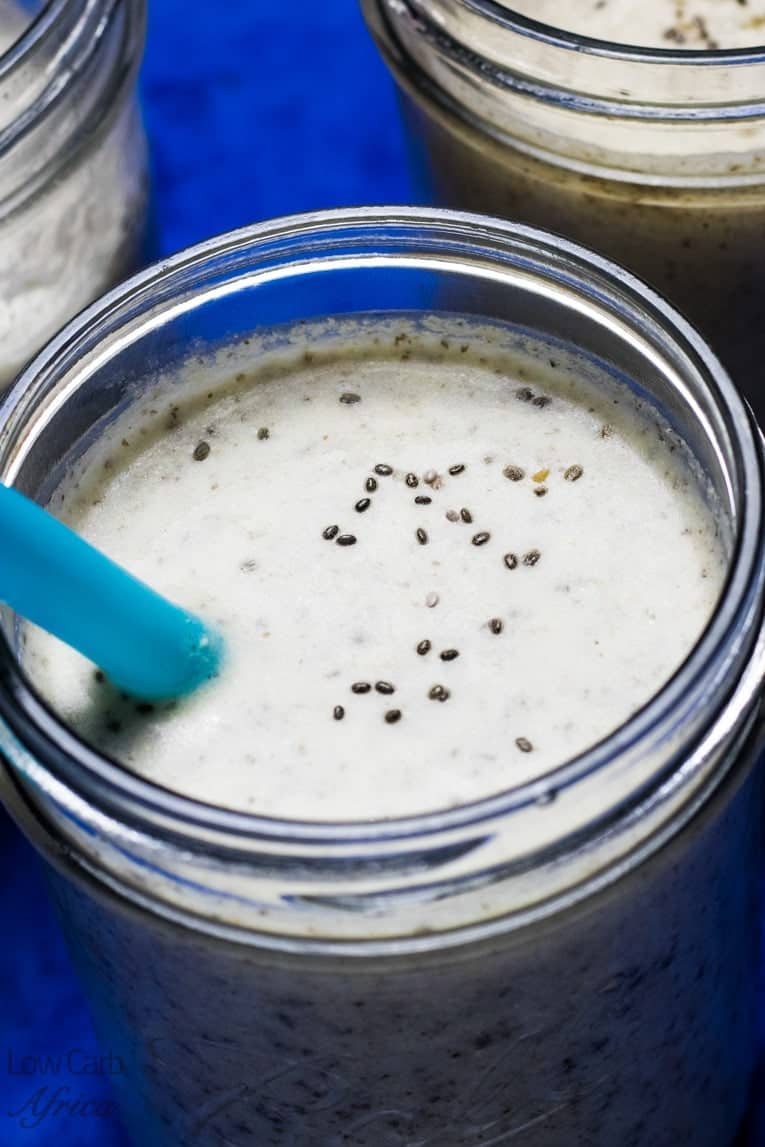 Need a quick and nutritious breakfast on the go? Try this vanilla chia seed protein smoothie! With only 3 net carbs, you'll surely keep this as one of your staple breakfast go-to food.
Keto Banana Bread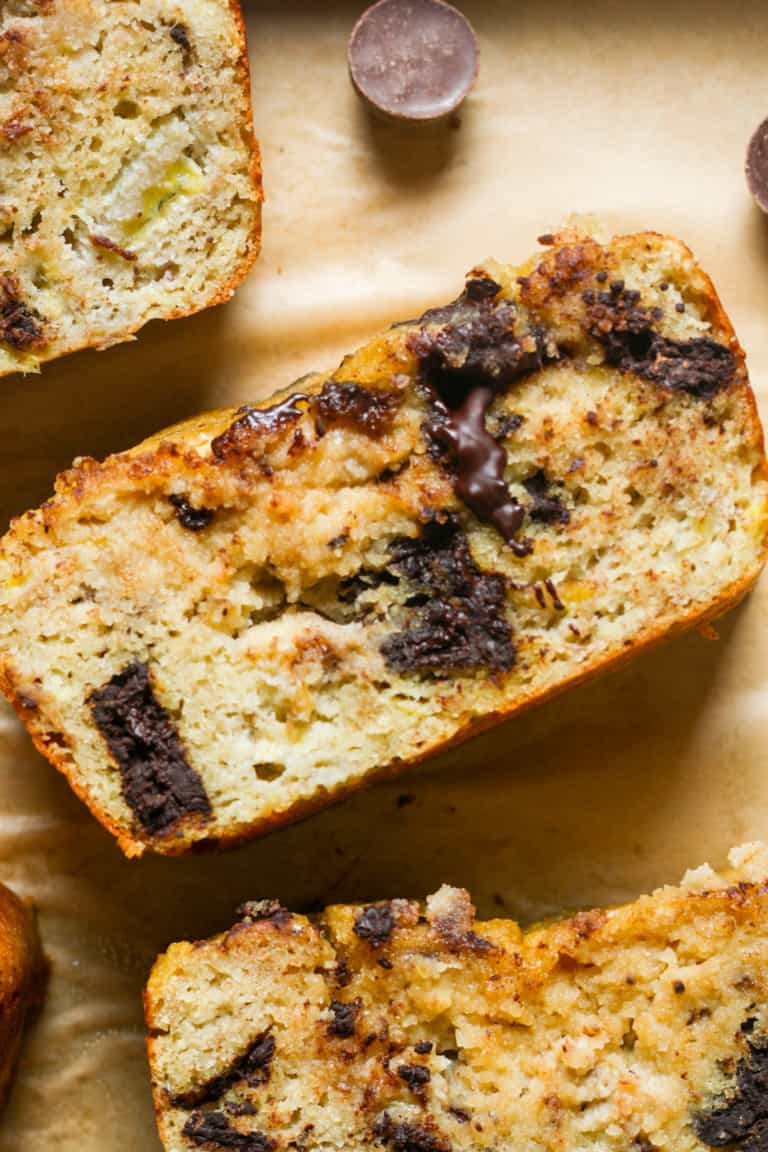 Who doesn't love banana bread? This Keto Banana Bread is so soft, fluffy, and moist, it's hard to resist! With almond flour and monk fruit sweetener, it's a guilt-free treat perfect for breakfast, brunch, or any time you're in the mood for a snack or dessert.
Vegan Tofu Scramble
Got 15 minutes? Then you surely have time to make this scrumptious meal! This vegan tofu scramble is one of the best alternatives to scrambled eggs.
Air Fryer Bacon
What I love about being on keto is still being able to enjoy bacon! If you want to get perfectly crispy and delicious bacon in just 10 minutes, this recipe is for you.
Air Fryer Sausage Patties
Made with a simple combination of ground pork and homemade sausage seasoning, these Air Fryer Sausage Patties are sure to satisfy your taste buds. With just a few steps, you'll have this scrumptious meal in no time!
Almond Flour Blackberry Muffins
This almond flour blackberry muffin will definitely get you out of bed! Packed with fresh blackberry flavor and only 3.9 net carbs, these muffins are low-carb, keto-friendly, and gluten-free, making them the perfect breakfast treat.
Keto Berry Smoothie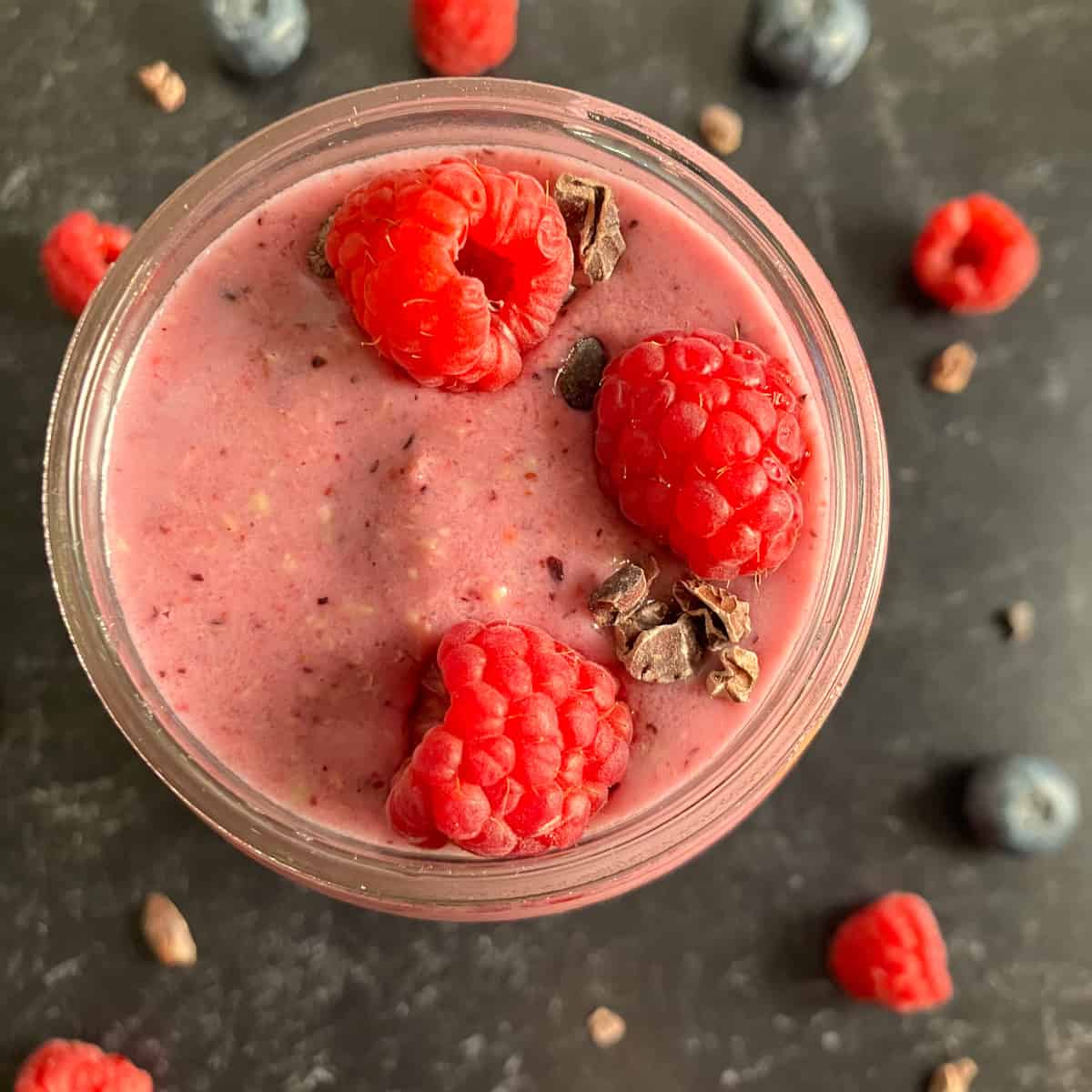 I sure do love a good smoothie in the morning! This creamy plant-based and low-carb smoothie is packed with triple-berry goodness from strawberries, raspberries, and blueberries.
Healthy Country Breakfast Sausage Recipe
Looking for a healthier alternative to store-bought breakfast sausage? Try this easy recipe for healthy country breakfast sausage! Made with just 7 simple ingredients, this flavorful and protein-packed pork sausage is sure to become a family favorite in no time.
Chia Pudding Breakfast Bowl with Almond Milk and Superfood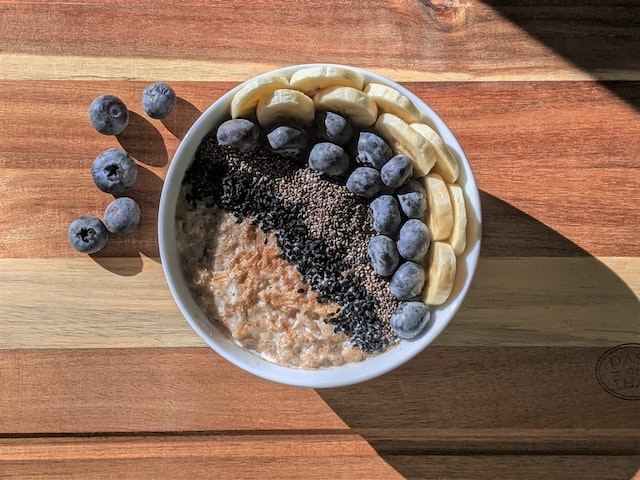 This Chia Pudding Breakfast Bowl with Almond Milk recipe is gluten-free, dairy-free, soy-free, grain-free, and perfect for those following a keto-friendly diet. If you love chia pudding, this is something you can add to your recipe list.
Easy Peanut Butter Low Carb Keto Smoothie Recipe
Kickstart your day with this effortless low-carb and Keto peanut butter smoothie recipe. Indulge in its creamy and delicious goodness while boosting your intake of healthy fats and protein for an energizing morning!
Related Recipes
Need dinner ideas? Check these out!