Tired of making the same fish recipes over and over? These keto and low carb fish recipes have just the right variety so you never have to make a boring fish recipe again!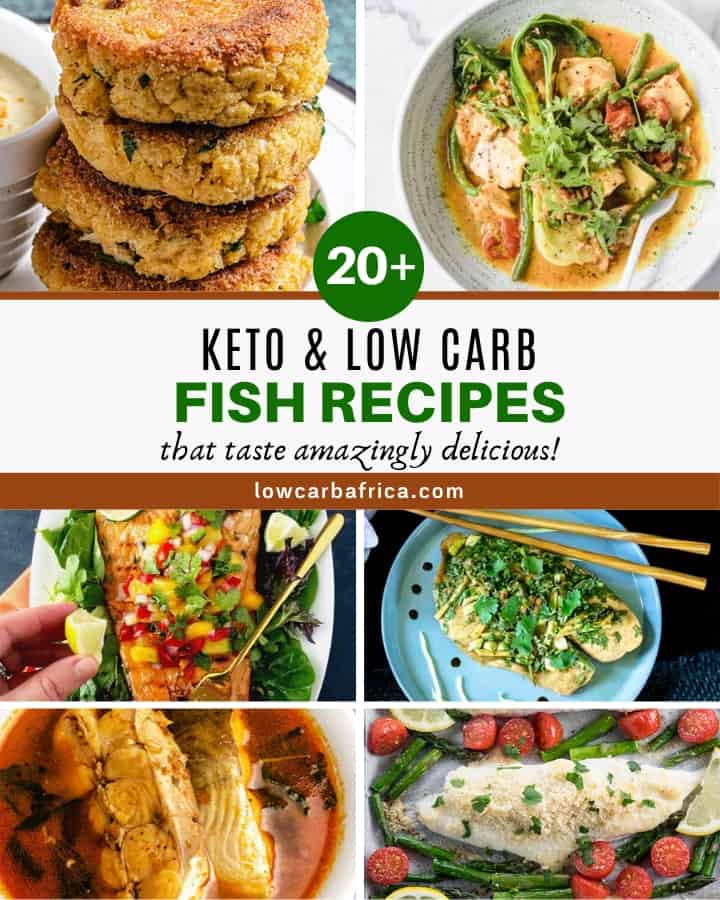 About these recipes
These recipes are super flavorful and made with a variety of fish such as salmon, codfish, tilapia, and tuna. You can fry them to make crunchy fish sticks, enjoy them in a spicy soup, grill them or make them in the instant pot.
But no matter how you make them, these keto fish recipes are all dripping with flavor and deliciousness!
Can you have fish on the keto diet?
Yes, all fish are low in carbs and are naturally keto-friendly. Some even have no carbs at all.
Another main advantage of eating fish on a low carb diet is that most fish are rich in omega-3 fatty acids and are filled with nutrients. They provide much-needed healthy fat while on keto.
How to prepare fish
There are so many ways to prepare fish. You can fry them in a pan with a little oil and spices for flavor. Be careful when flipping them, so they don't break apart.
You can also fry them in an air fryer which is so easy and convenient to use. This method also uses less oil.
Baking fish in an oven with spices and herbs is a great way for fish to come out tender with loads of flavor. Other ways of preparing fish include grilling, sautéing in a sauce, or making it in a pressure cooker.
Also, check out these keto cauliflower rice recipes and these warm and cozy keto and low carb soups!