Tired of making the same fish recipes over and over? These keto and low carb fish recipes have just the right variety so you never have to make a boring fish recipe again!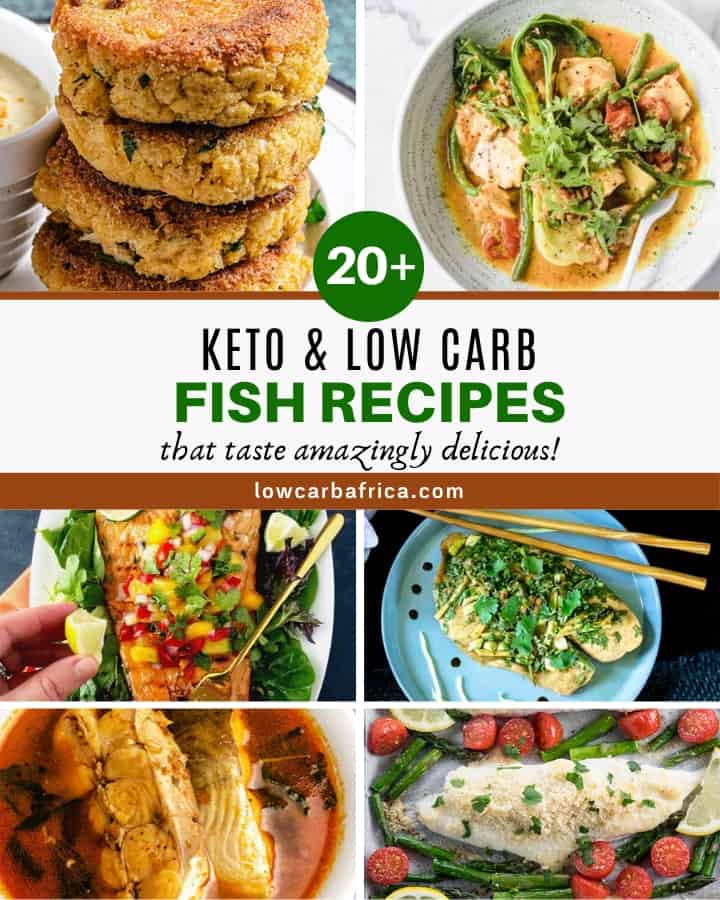 These recipes are super flavorful and made with a variety of fish such as salmon, codfish, tilapia and tuna. You can fry them to make crunchy fish sticks, enjoy them in a spicy soup, grill them or make them in the instant pot.
But no matter how you make them, these keto fish recipes are all dripping with flavor and deliciousness!
Also, check out these keto cauliflower rice recipes and these warm and cozy keto and low carb soups!