Start your day right with these easy and delicious keto breakfast recipes. Whether you are looking for a light or a heavy keto breakfast, we've got you covered!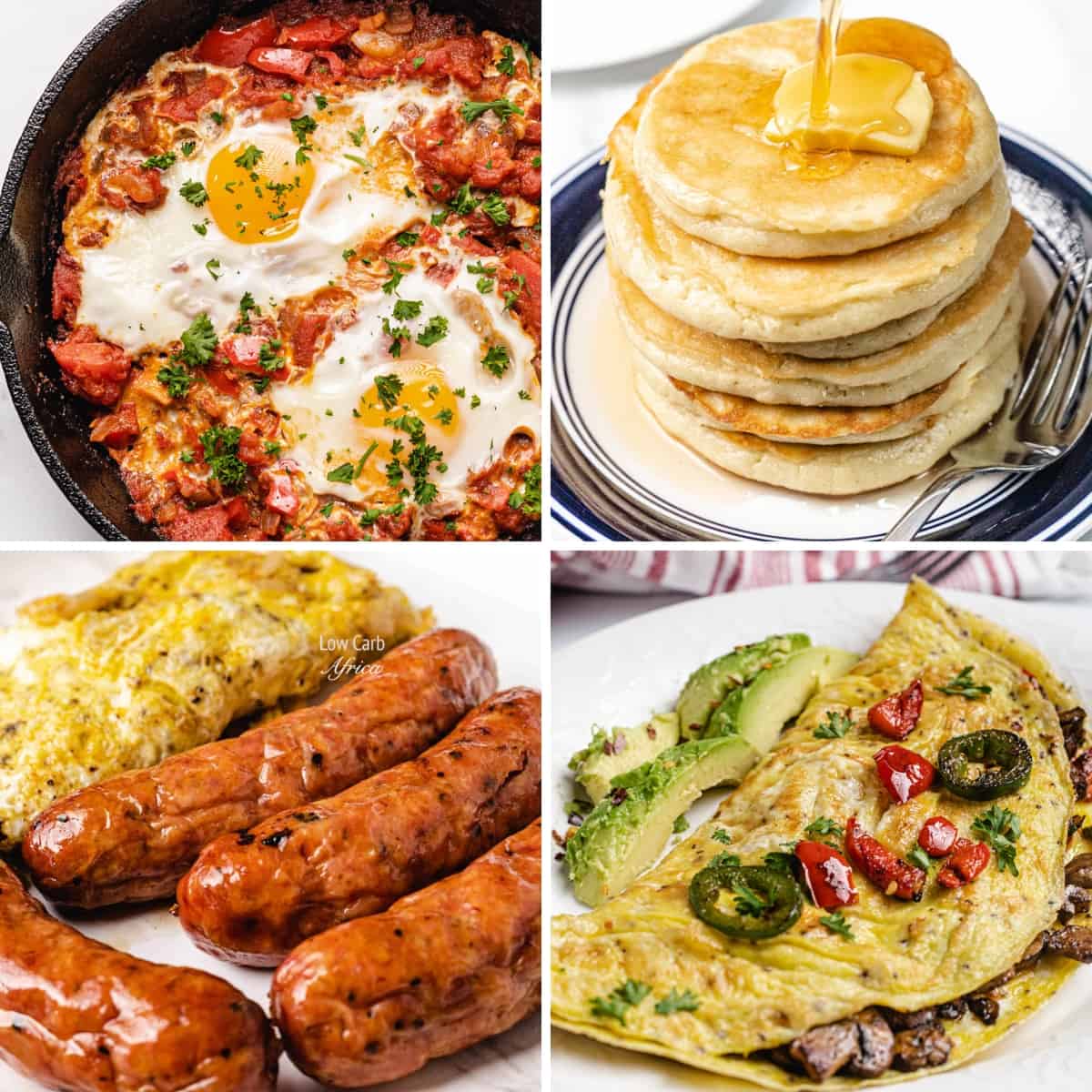 From toasts to chaffle (yes, chaffle, think cheese + waffle) to protein shakes, we have a variety of delicious recipes that are all low in carbs and high in healthy fats. These keto breakfast recipes will fuel your day and help you stay on track with your Keto diet.
Try one of these tasty recipes today and you'll thank me later!
Shakshuka for One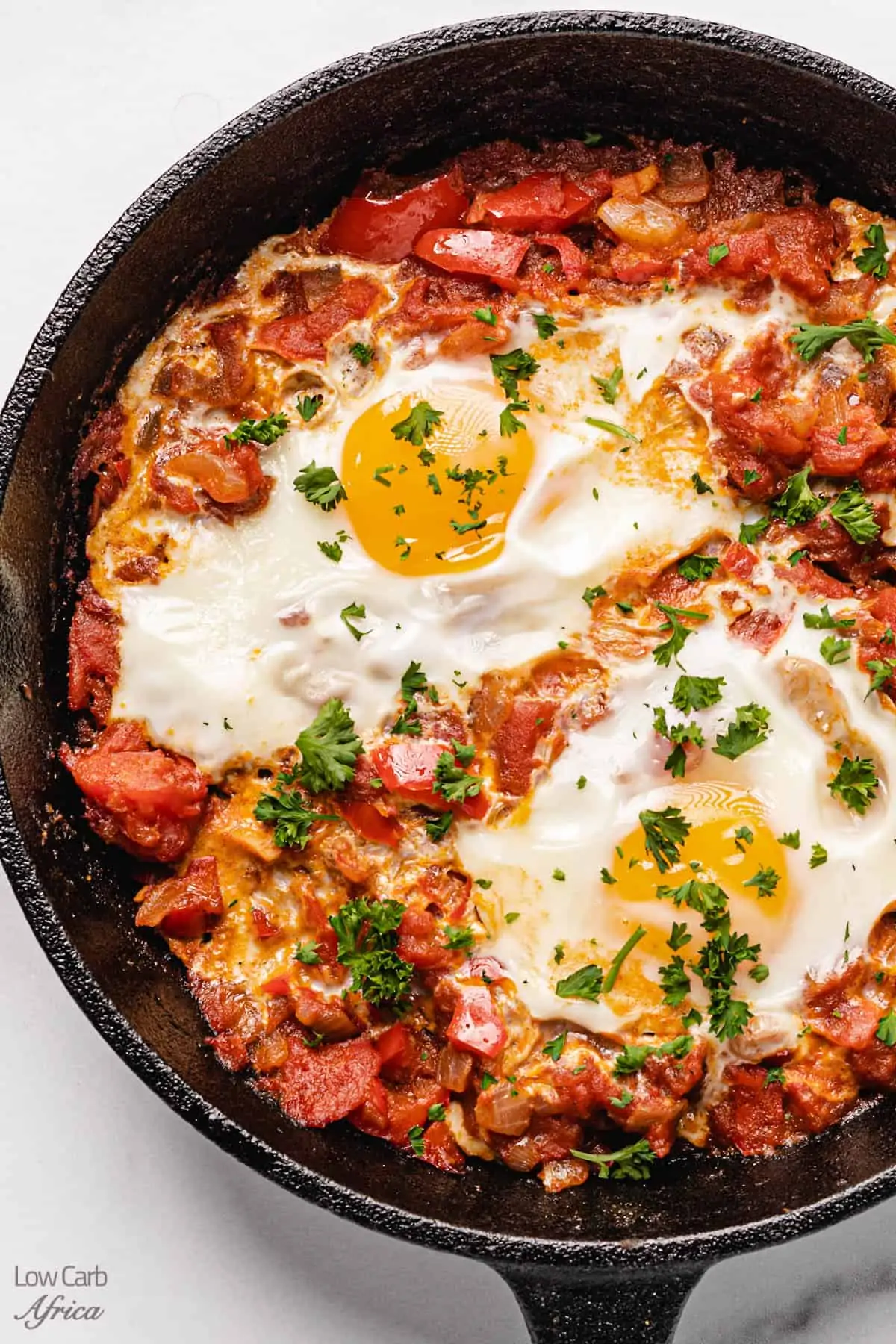 You will surely have a good morning with this Shakshuka! Perfect for breakfast or brunch, this North African dish is made with poached eggs cooked in a spicy tomato sauce will tantalize your taste buds.
Keto Pancakes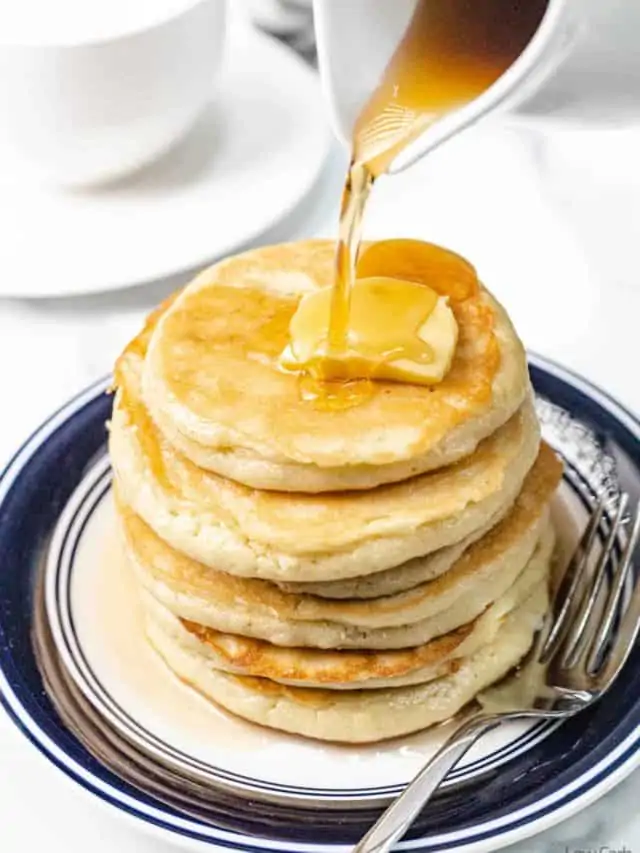 In a hurry? These Keto pancakes are the perfect answer! Just throw a few ingredients into a blender and then cook them up in a pan, and you'll be enjoying a tasty breakfast in no time at all - less than 10 minutes!
Steak and Egg Scramble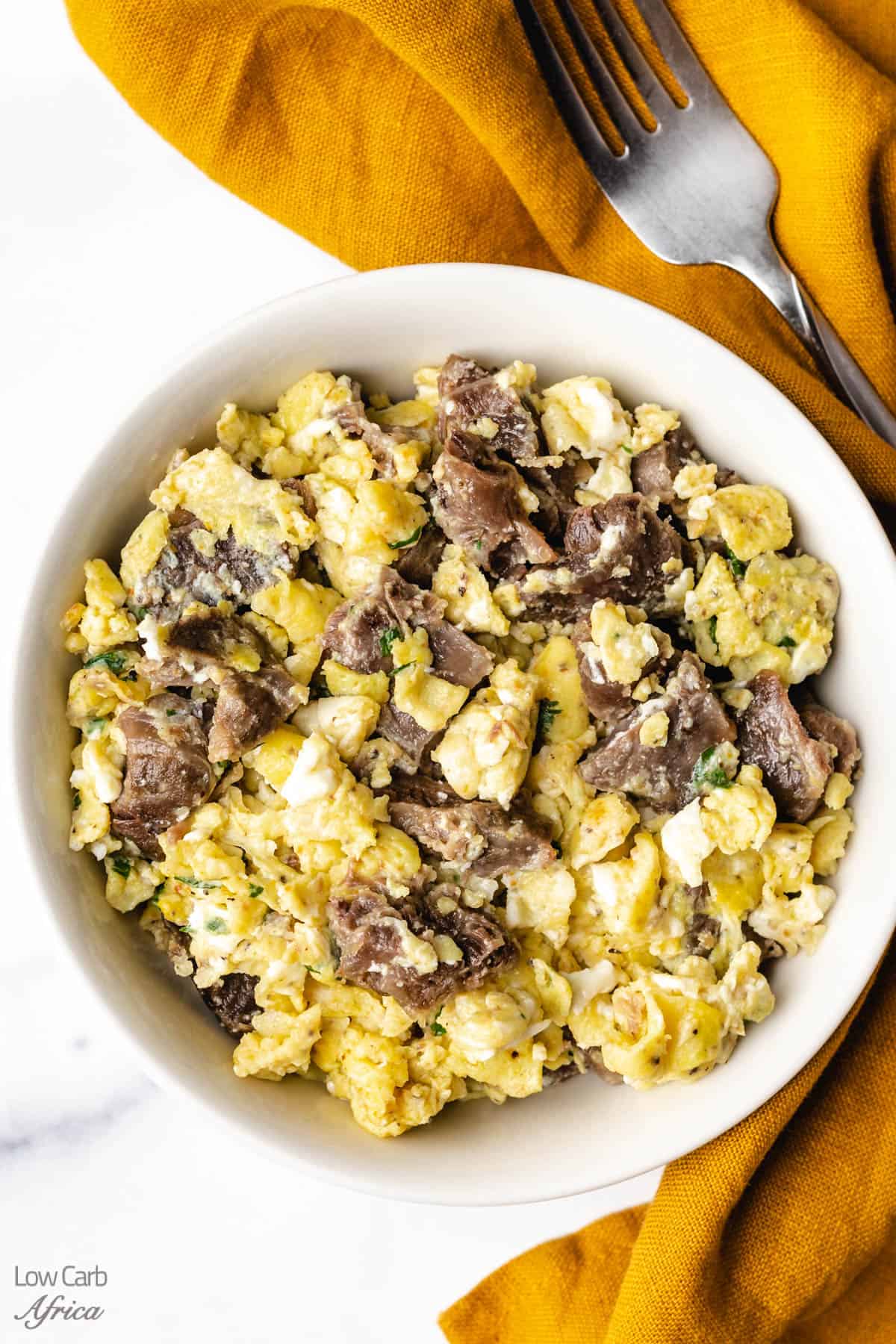 Got some leftover steak? This simple steak and eggs scramble is exactly what you need! It's an easy way to enjoy your leftover steak, and you can easily adjust the ingredients to your liking.
Sausage and Spinach Frittata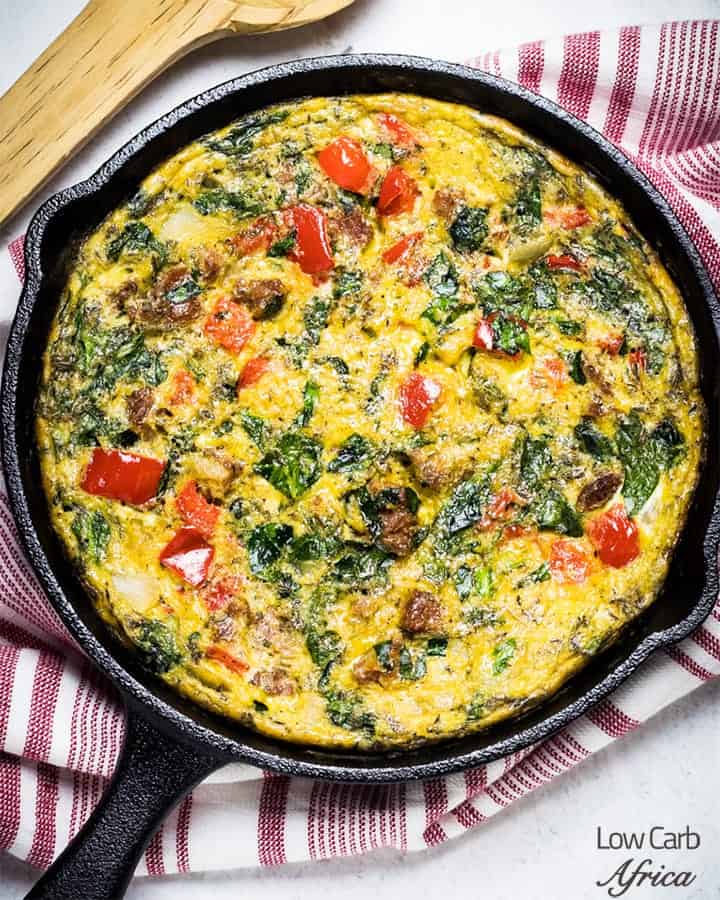 Who doesn't love eggs? This keto-friendly delectable dish is packed with flavor and will put you in a good mood to start the day.
Air Fryer Breakfast Sausage Links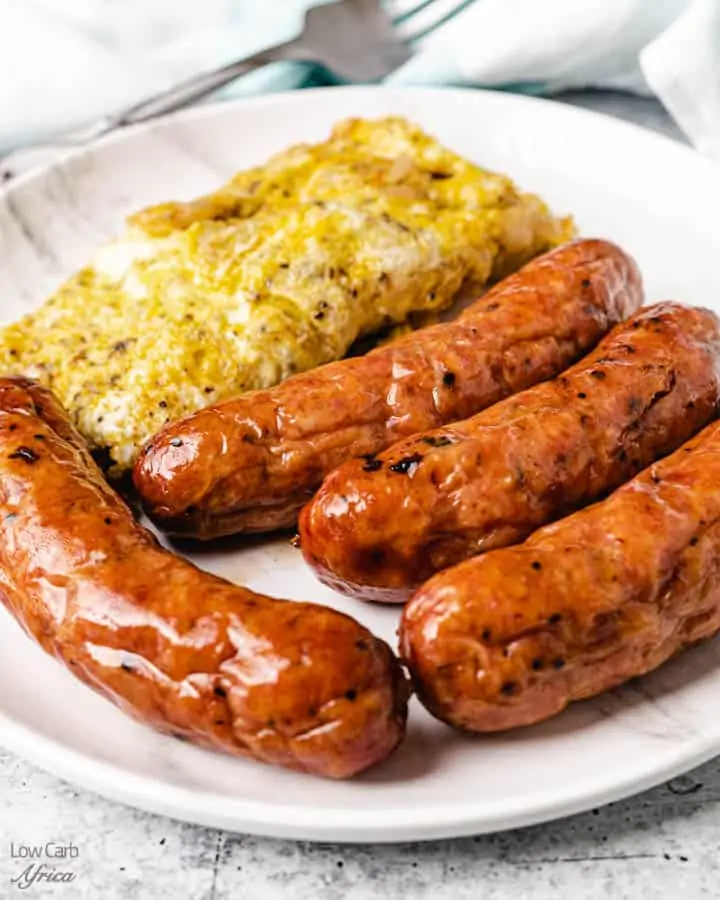 Start your mornings off right with these simple and delicious air fryer breakfast sausage links! Perfect for busy households and sure to be a hit with the kids!
Spicy Omelet with Mushrooms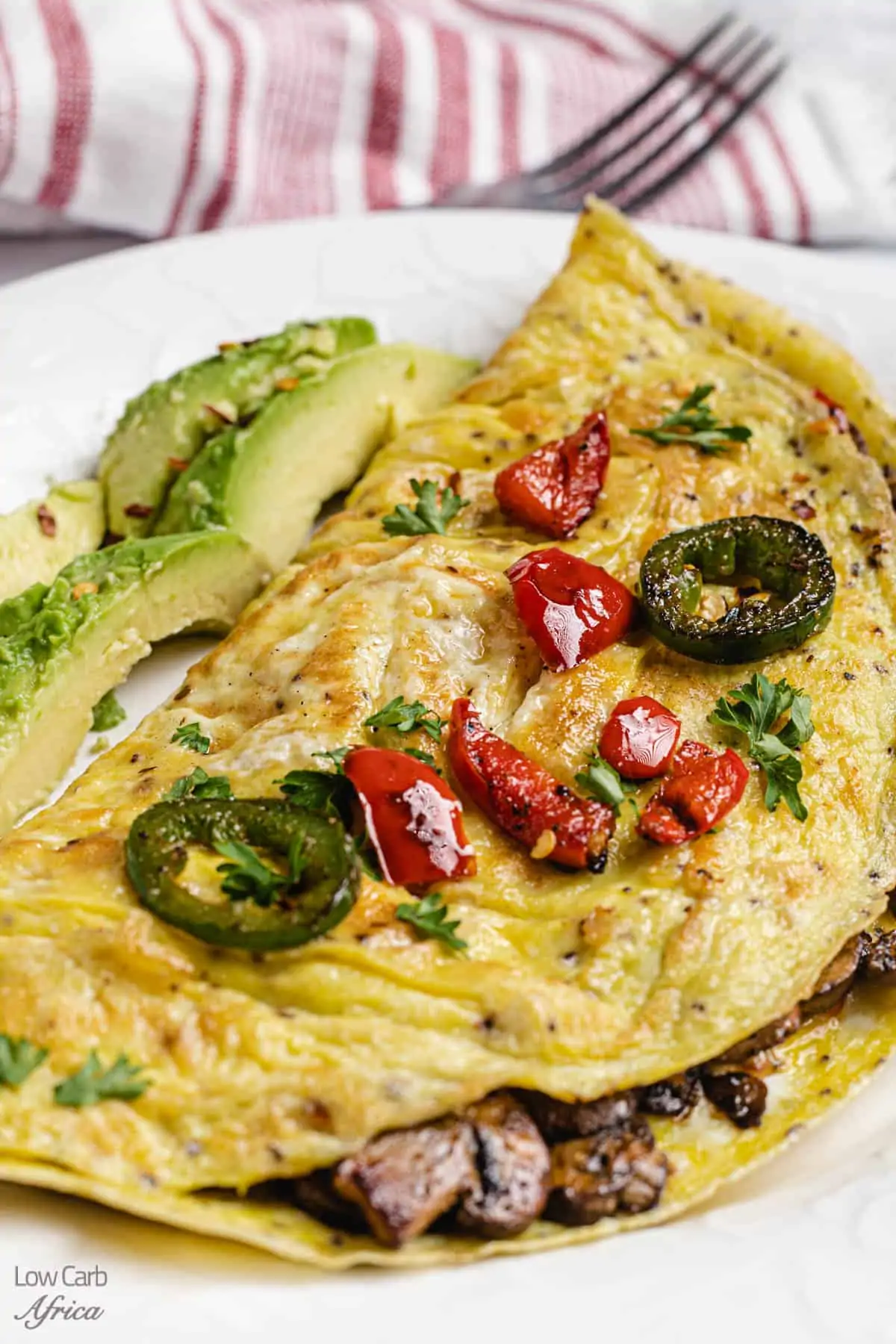 Add a bit of spice to your morning with this spicy omelet with mushrooms. This is sure to hit the spot! Not only is it tasty, but it's also packed with protein and will keep you feeling satisfied for hours afterward.
Keto Chocolate Almond Protein Shake
Keep your energy flowing throughout the day with this keto chocolate almond protein shake! This filling shake is not only flavorful but it's also packed with healthy ingredients that will give you the boost you need.
Keto Scrambled Eggs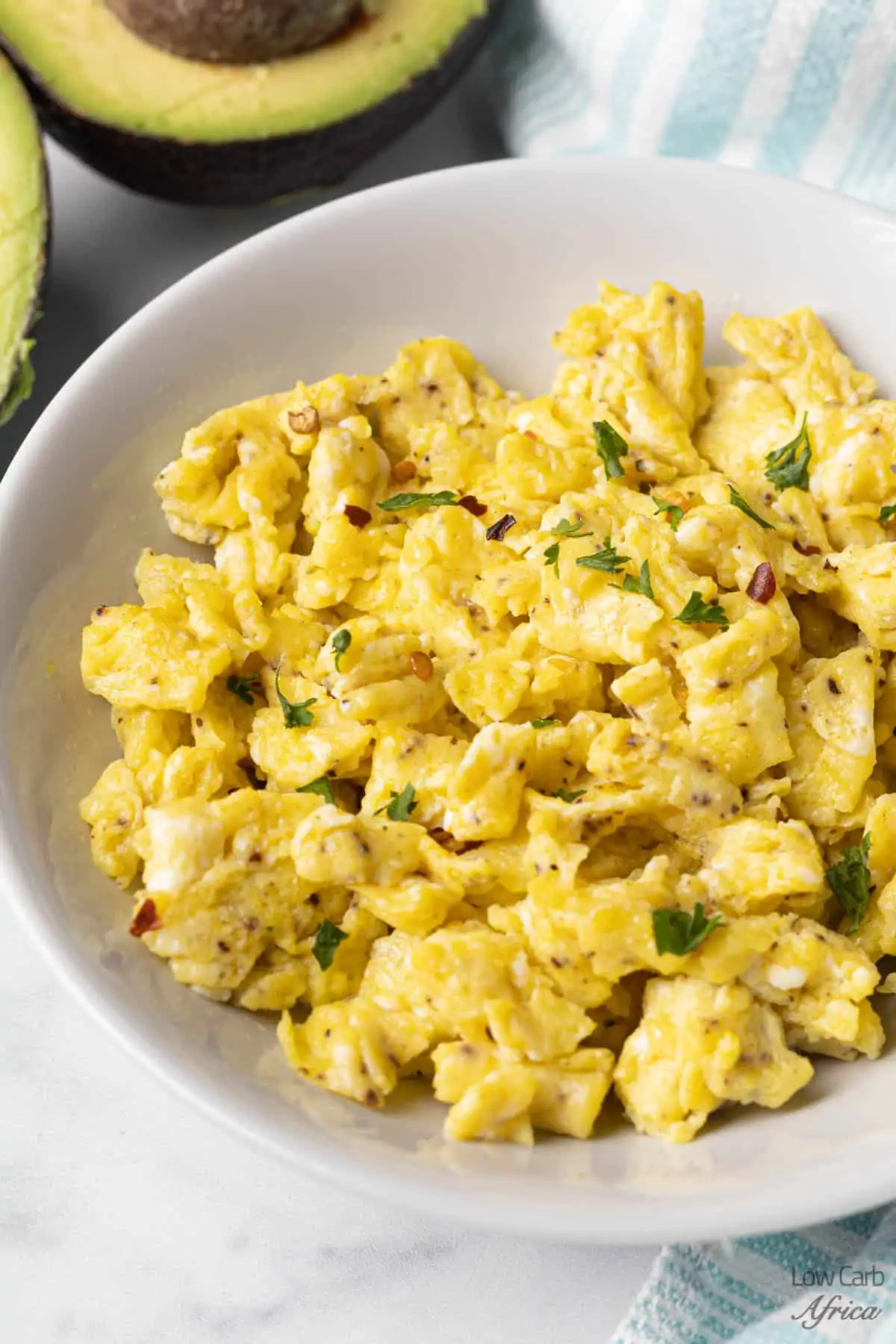 Start your day with this Keto Scrambled Eggs recipe, it's so effortless that you'll be sure to make it a part of your regular breakfast routine! It's the perfect meal to start your day with a delicious and nutritious meal.
Keto Avocado Smoothie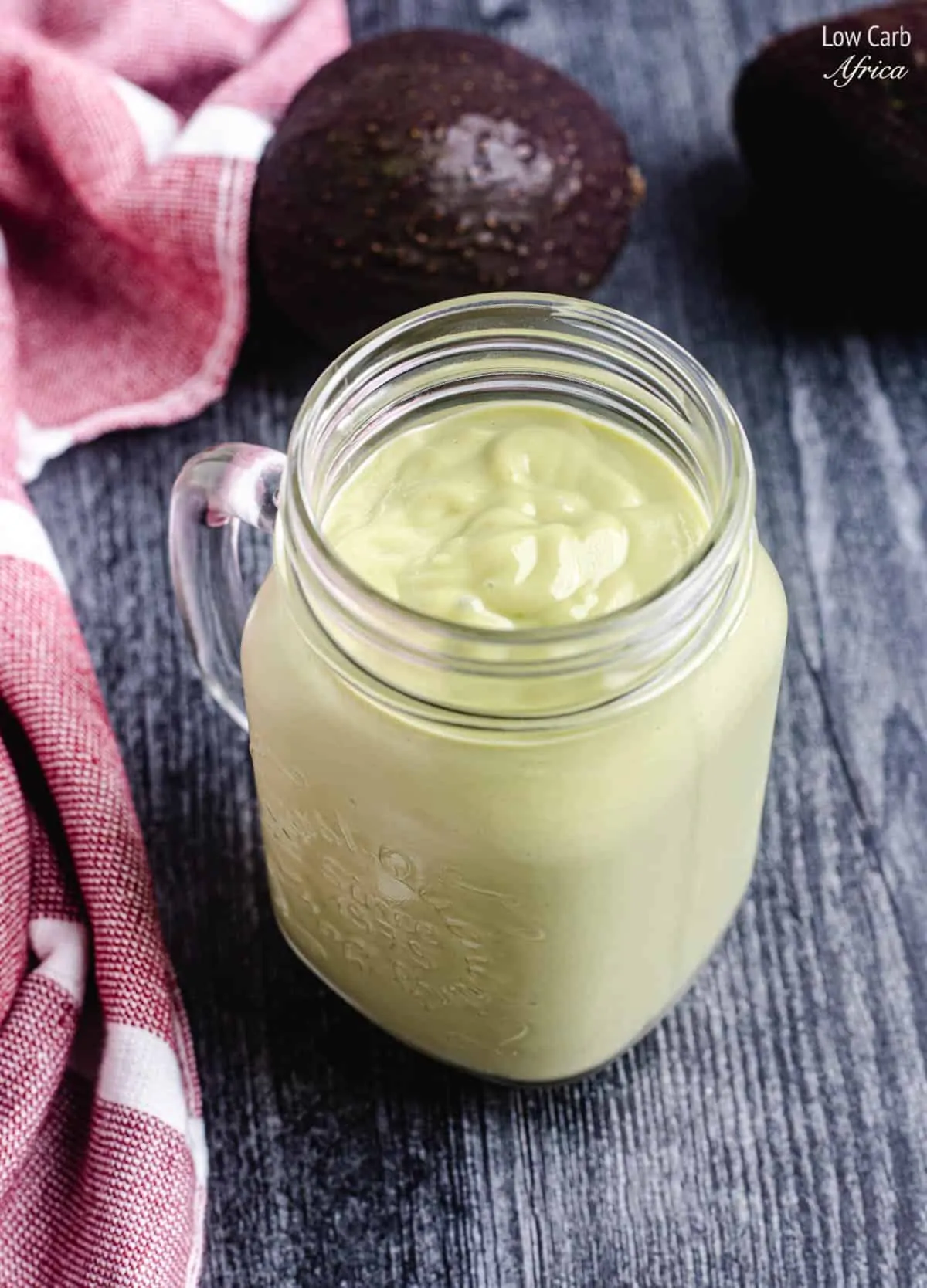 This delightful keto avocado smoothie is like a dream. Not only does it make for a great breakfast or snack, but it's also gluten-free, dairy-free, and sugar-free. It's so velvety and smooth; you won't even miss the added sugars and dairy!
Ninja Foodi Bacon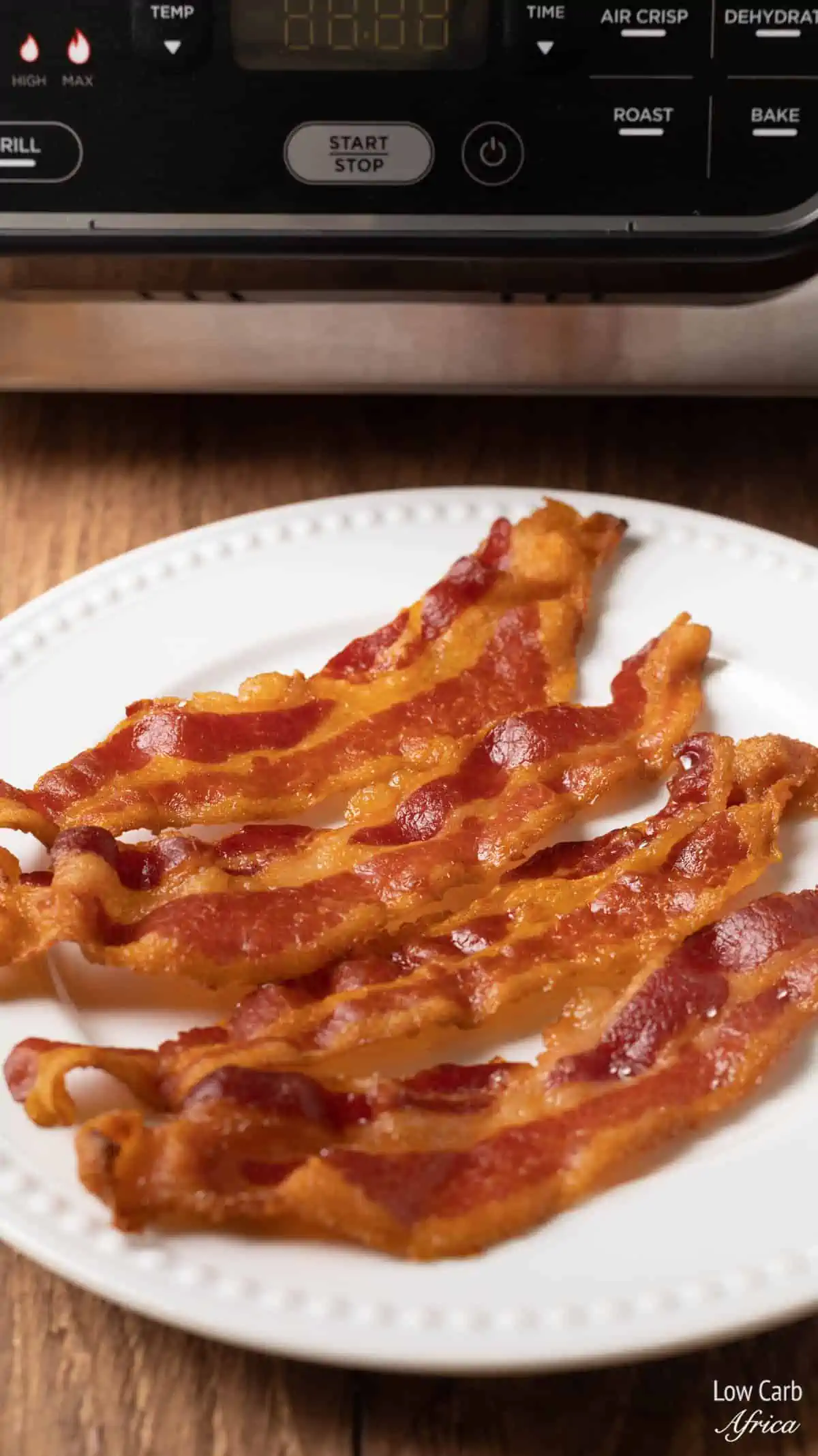 You can make delicious, crispy bacon in minutes using a Ninja Foodi! It's so simple to prepare, and you'll have the perfect bacon in no time.
Keto Peanut Butter Chia Pudding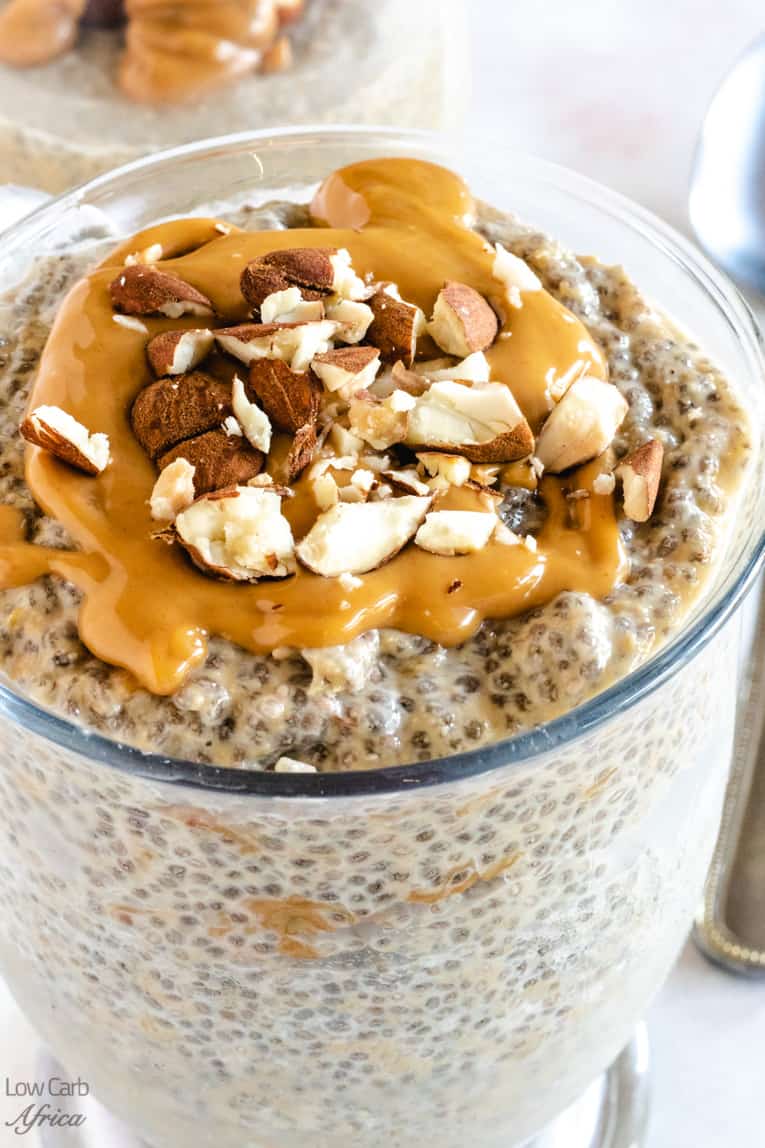 Relish a nutritious, fiber-filled breakfast or dessert with keto peanut butter chia pudding. It's easy to make ahead of time and will keep you feeling full for hours!
Veggie Scrambled Eggs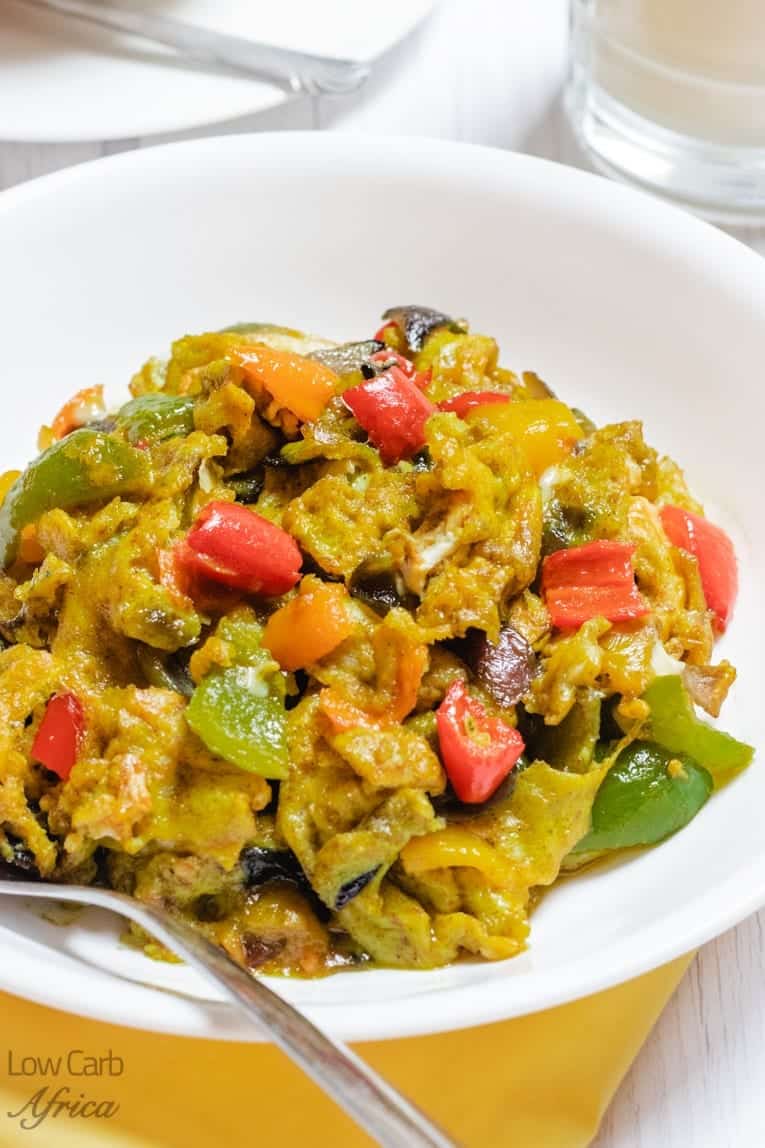 Kick off your mornings right with this easy, veggie-packed scrambled eggs recipe! Packed with peppers of all colors and a dash of turmeric for flavor, these eggs will satisfy your morning hunger and have you skipping lunch!
Copycat Gluten-Free Reese's Puffs Cereal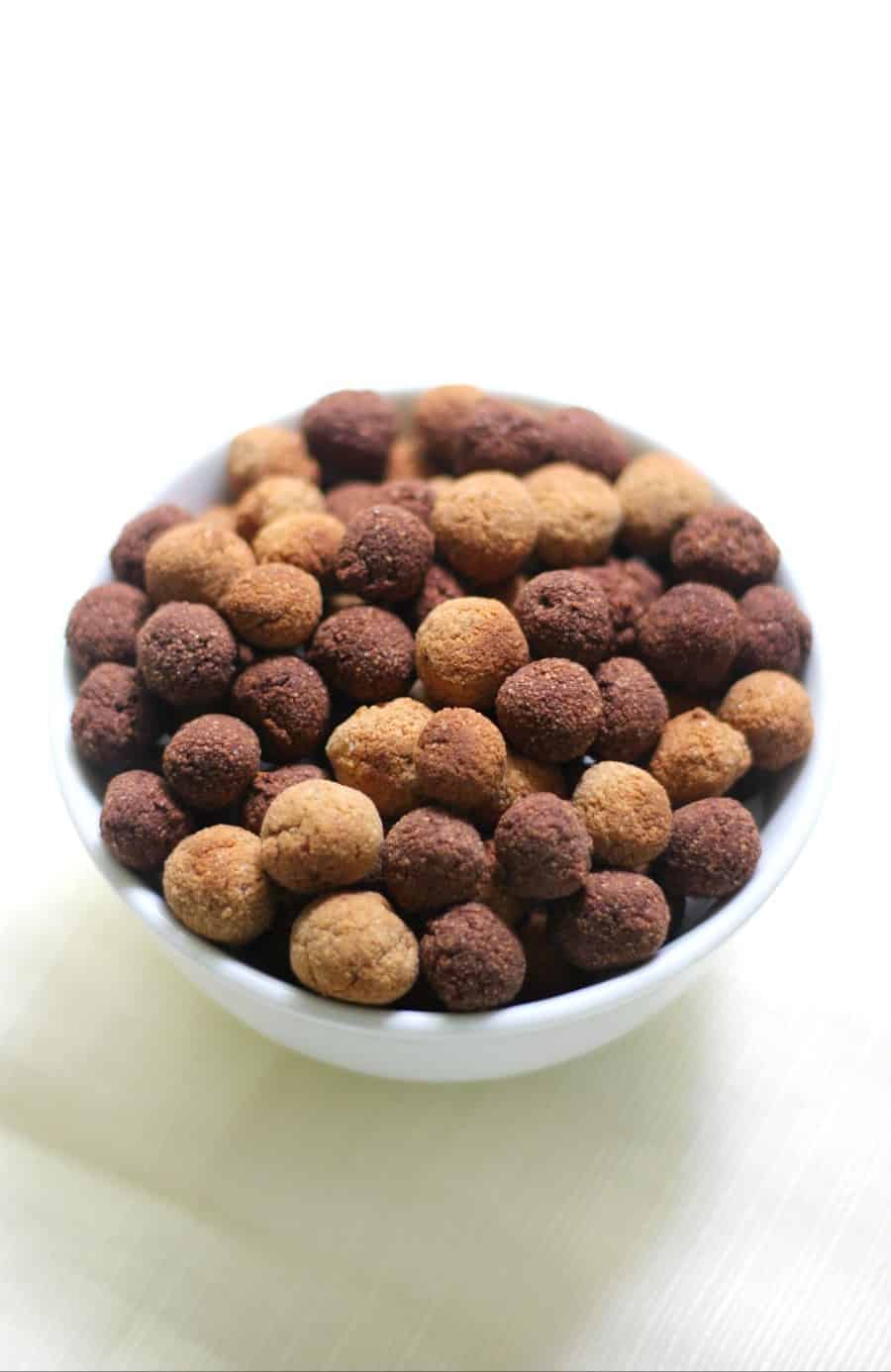 Are you a fan of Reese's Puffs Cereals? Try this amazing recipe for Copycat Gluten-Free Reese's Puffs Cereal that's vegan, grain-free, keto, and sugar-free. Enjoy the delicious combination of chocolate and peanut butter flavors that will make your breakfast one to remember!
Chaffle Recipe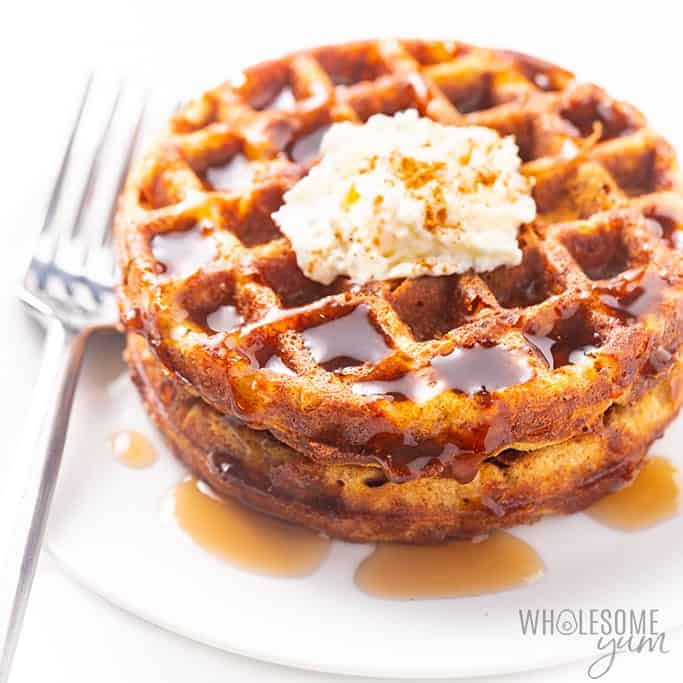 Looking for a delicious keto-friendly treat? Chaffles are the perfect solution! Our easy chaffle recipes are crispy and chewy, never eggy. We have the perfect basic chaffle recipe plus four more flavorful variations. Let's get started!
Easy Keto Sausage Gravy Recipe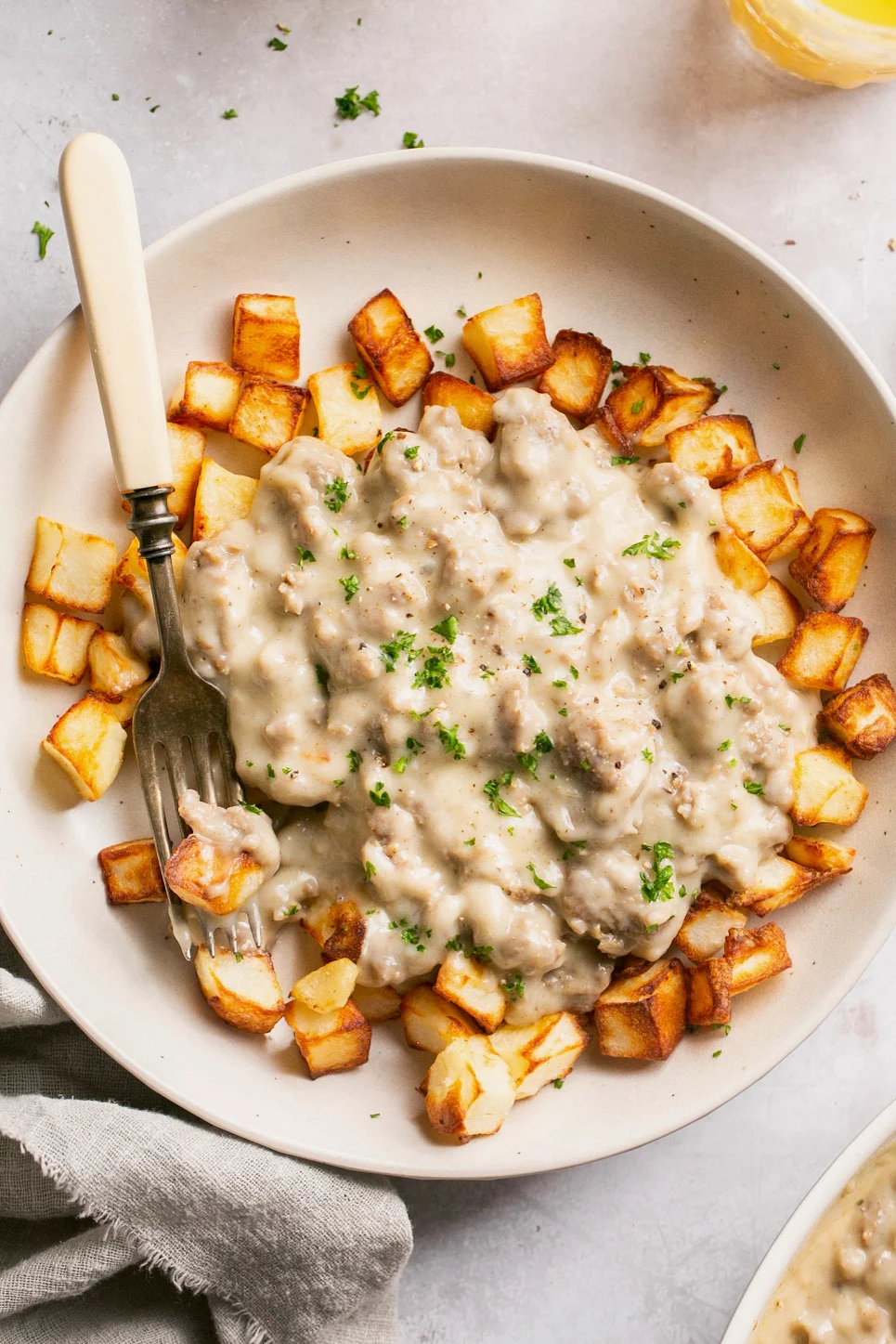 Enjoy the comforting flavor of classic sausage gravy without sacrificing your health! This easy, keto sausage gravy recipe is packed with all the flavor you know and love, but with healthier swaps and substitutions, this version is paleo, low-carb, keto, gluten-free, and dairy-free. Plus, it has a nut-free option so almost everyone can enjoy this delicious dish.
Flax Pancakes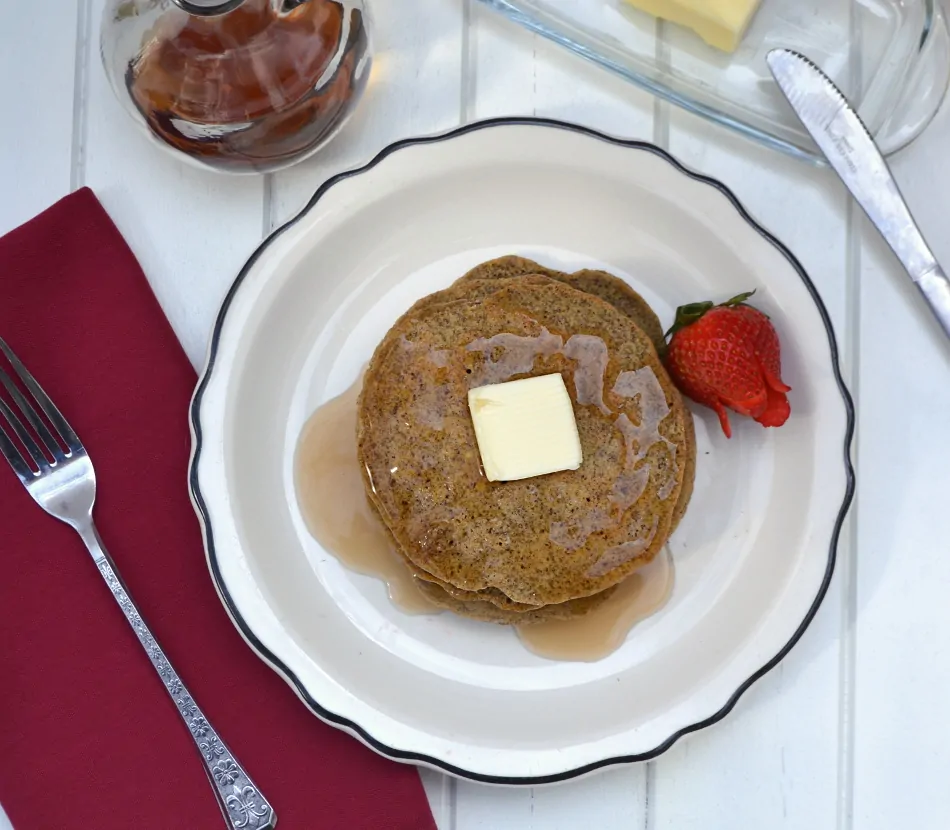 These delicious Keto Flax Pancakes are a treat to make and eat! Light and fluffy, they're a great breakfast option for anyone watching their carbs or managing diabetes. But even if you're not, these pancakes are a healthy and tasty way to start the day!
Homemade Breakfast Sausage Patties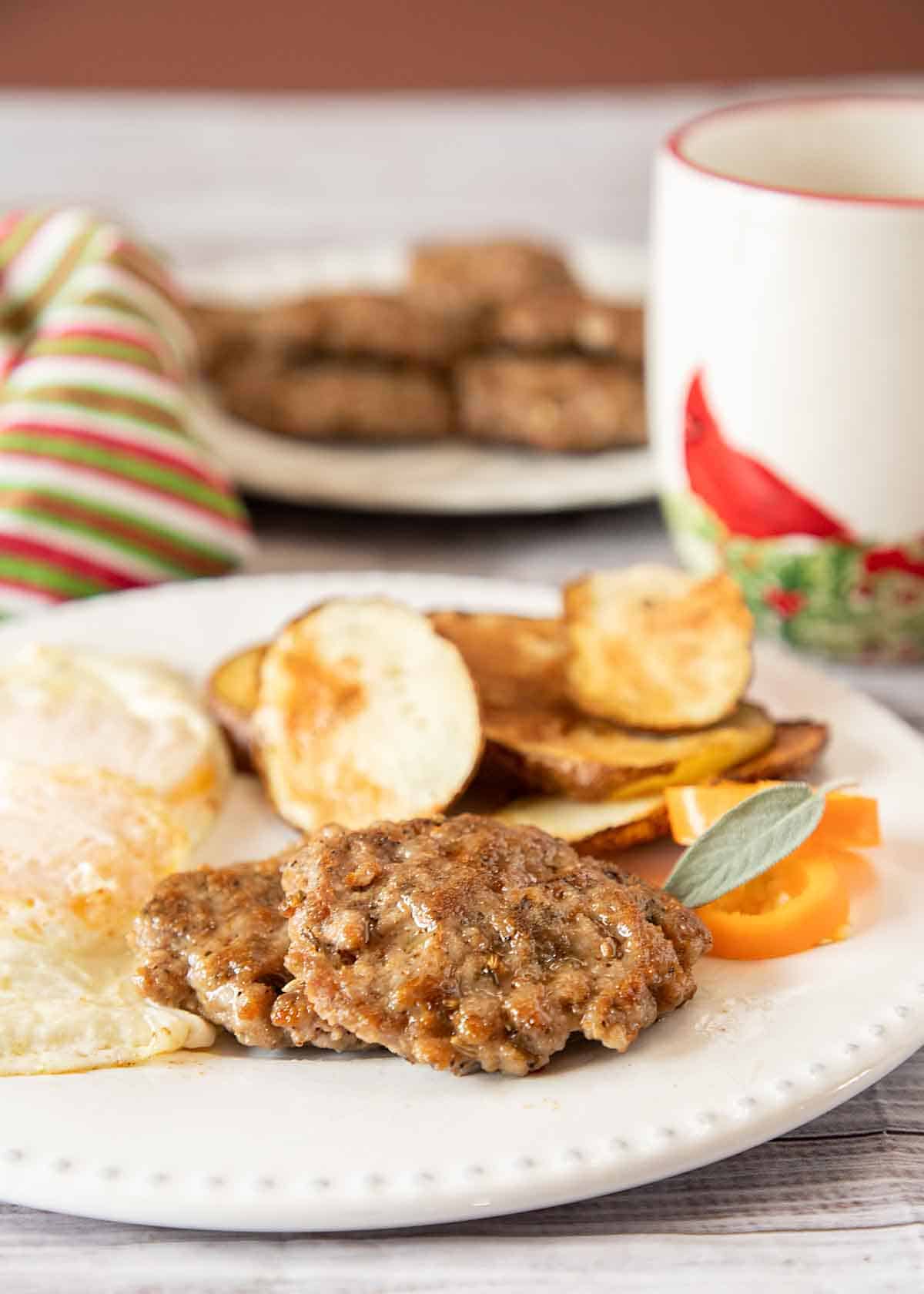 Treat yourself to a delicious and flavorful breakfast with these homemade sausages! Packed with a hint of spice, these sausages are simple to make and far superior to anything you can buy in the store.
Whey Protein Hot Chocolate Mix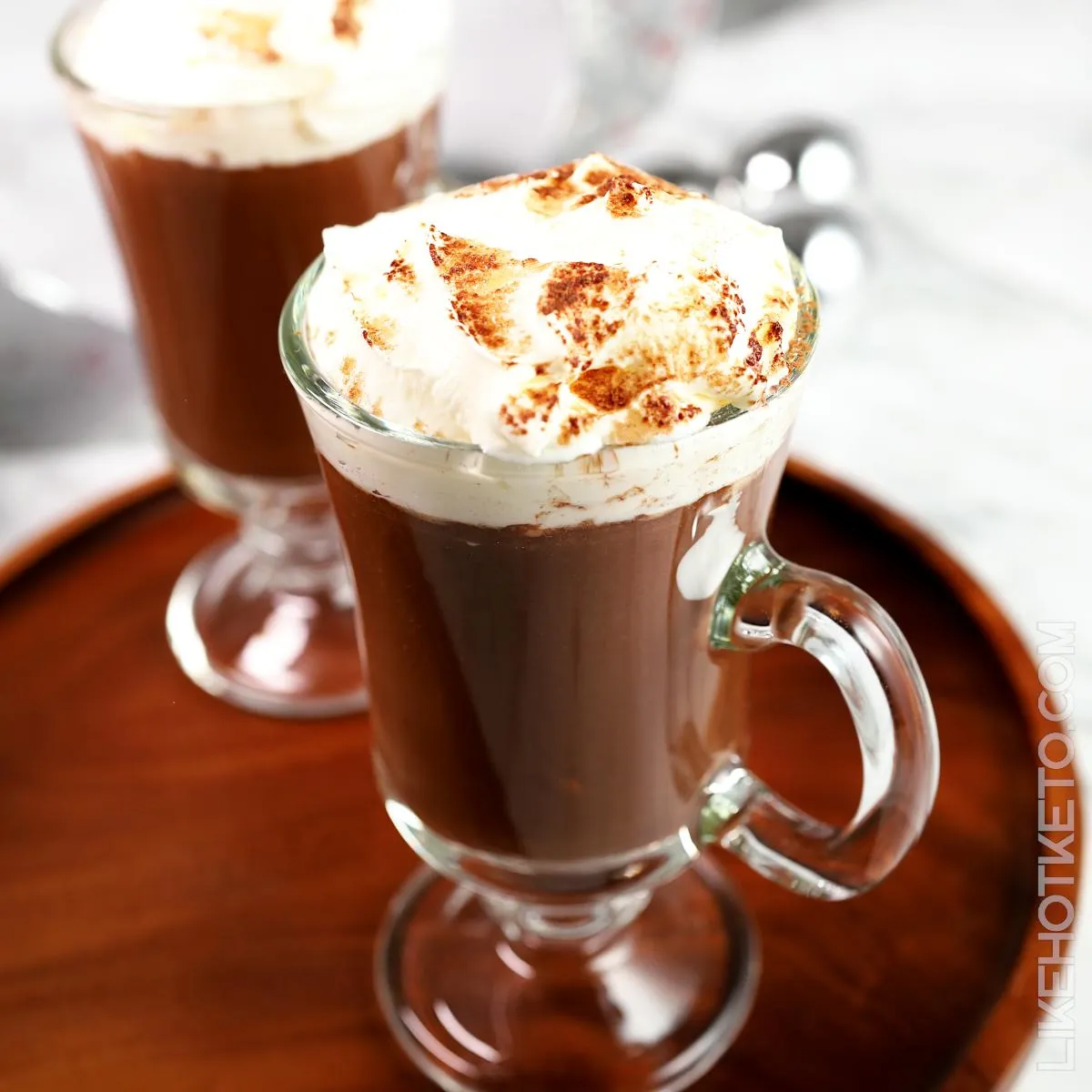 Indulge in this rich and creamy hot chocolate made from homemade whey protein! It has all the deliciousness of melted chocolate without the sugar, carbs, and keto - so you can enjoy it guilt-free. Plus, it's packed with protein to give you an extra energy boost!
Baked Veggie Frittata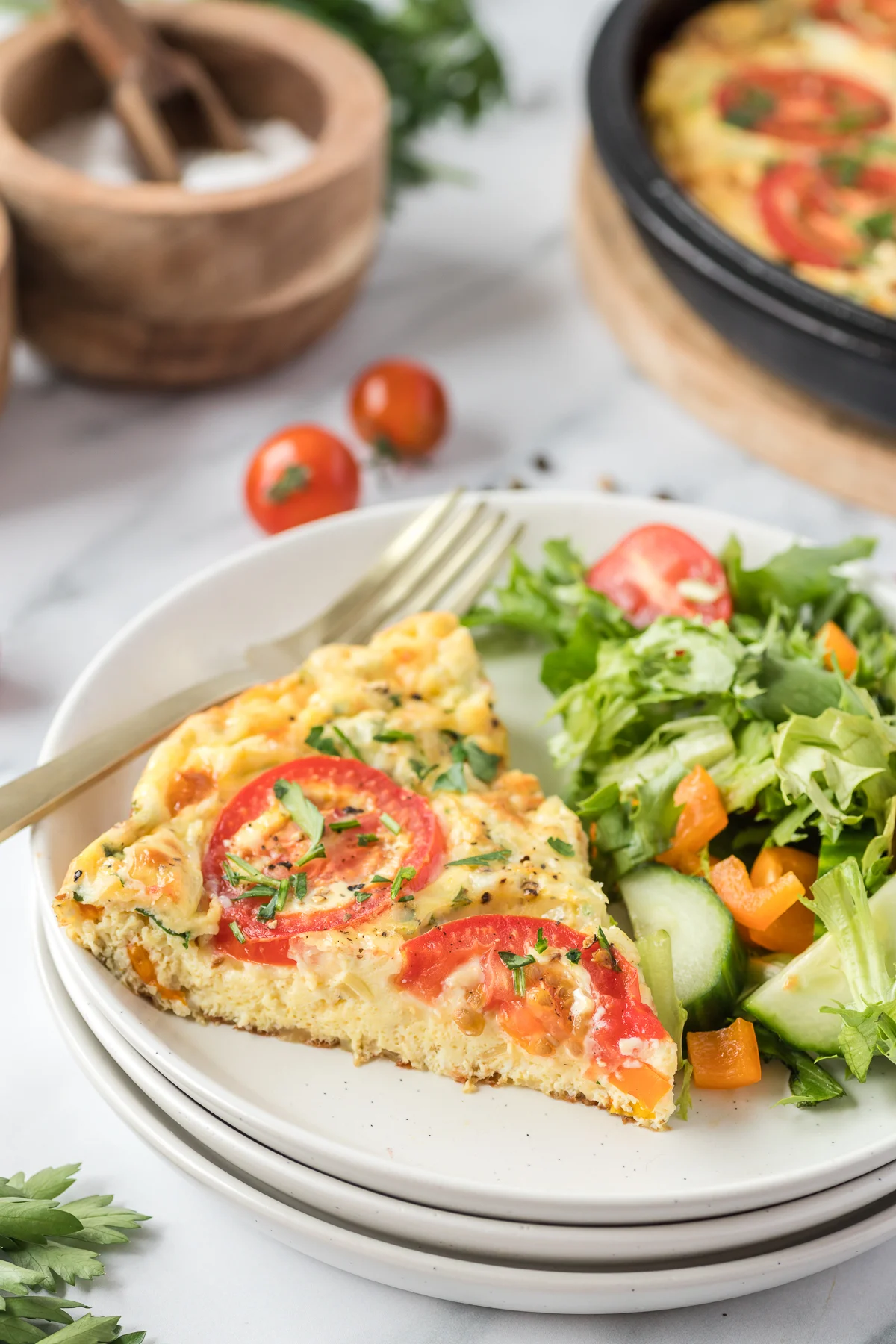 In under an hour, you'll have a tasty and nutritious vegetable-packed meal that's sure to become a staple of your breakfast rotation. This veggie frittata is low carb and so easy to make!
Keto Egg Cups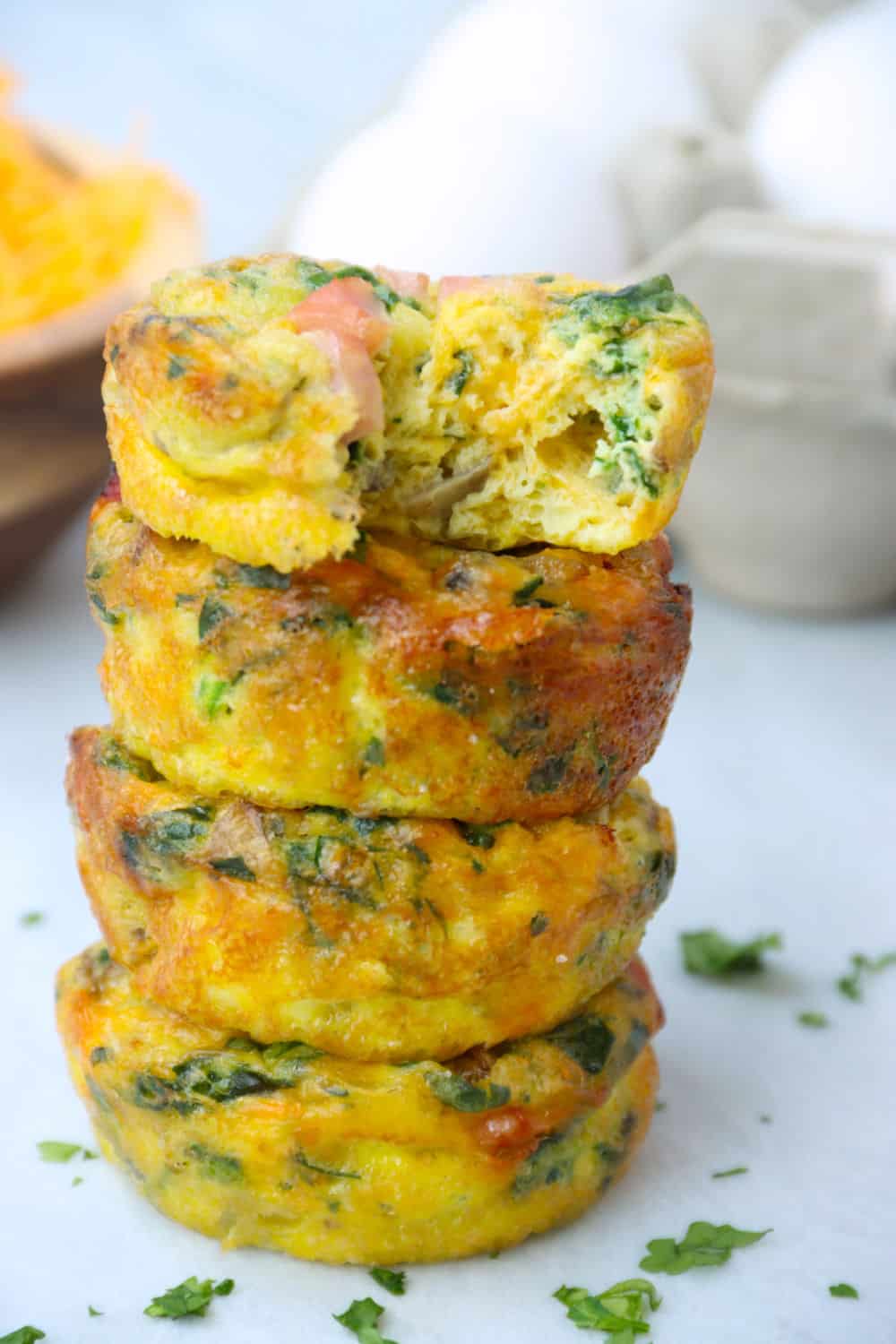 Start your day off strong with these yummy and healthy keto egg cups! Made with ham, veggies, and cheese, they're a delicious and convenient breakfast option that you can take with you on the go.
Keto Cheddar Biscuits
Indulge in the deliciousness of drop biscuits without the extra carbs! These Keto Cheddar Biscuits are a great low-carb option. They're super easy to make - just mix almond flour and cheddar cheese together and bake! Enjoy the yummy flavors of these savory biscuits!
Toaster Oven Bacon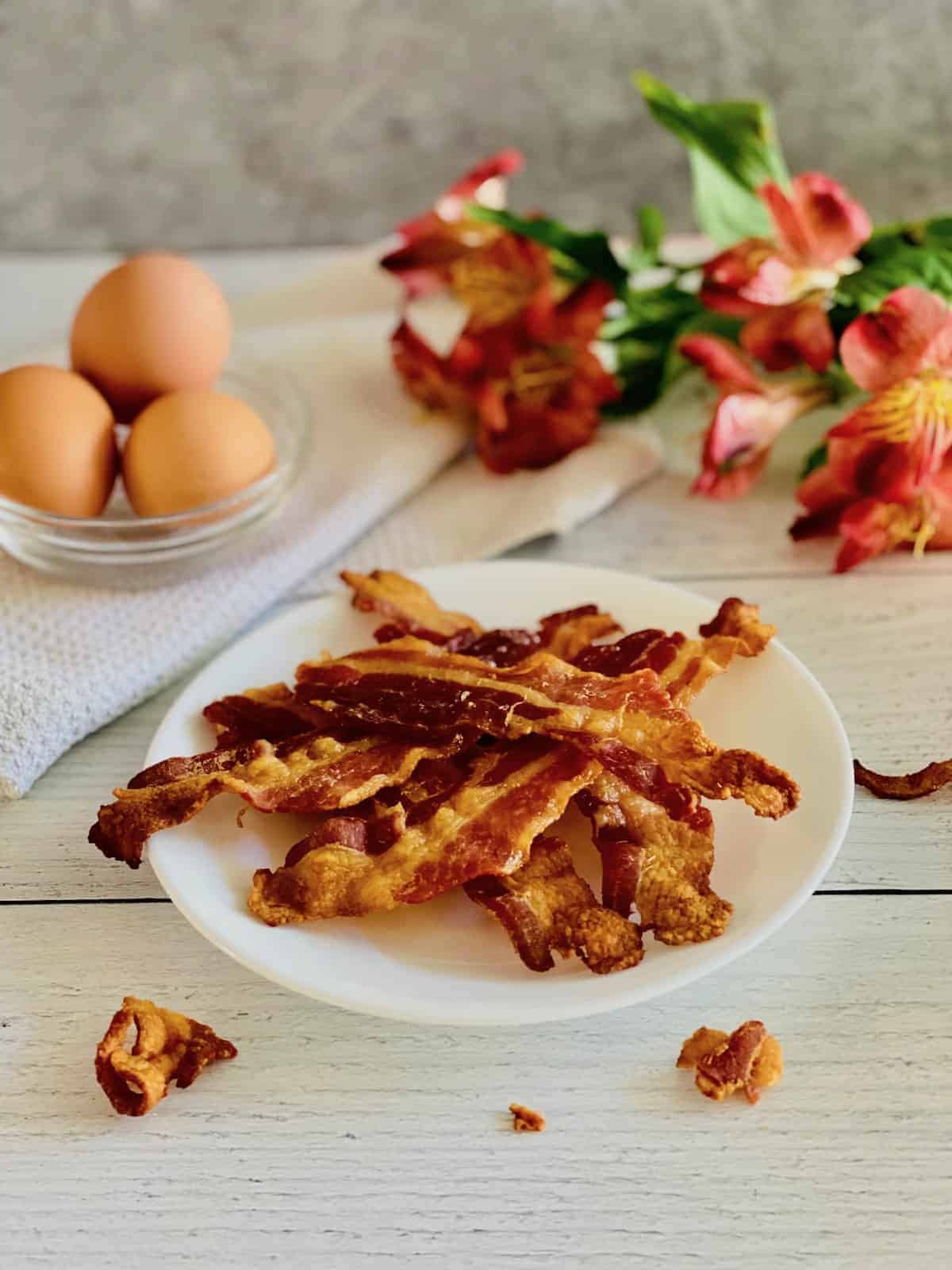 Satisfy your bacon cravings instantly with Toaster Oven Bacon! Prepare delicious, crispy bacon quickly and easily in just a few minutes - perfect for any day of the week. Enjoy a savory treat with minimal effort and minimal mess - the perfect snack or topping for your favorite dish!
Santa Fe Scrambled Eggs Recipe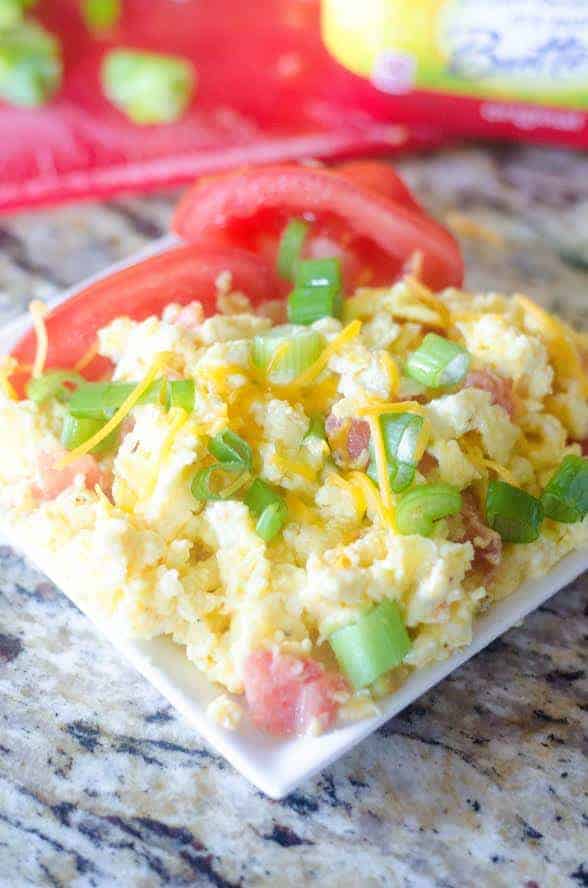 If you're in the mood for something new and simple for breakfast, then Santa Fe Scrambled Eggs are perfect! All you need are a few basic ingredients, and you can whip up a tasty dish in no time!
Avocado Toast With Egg Recipe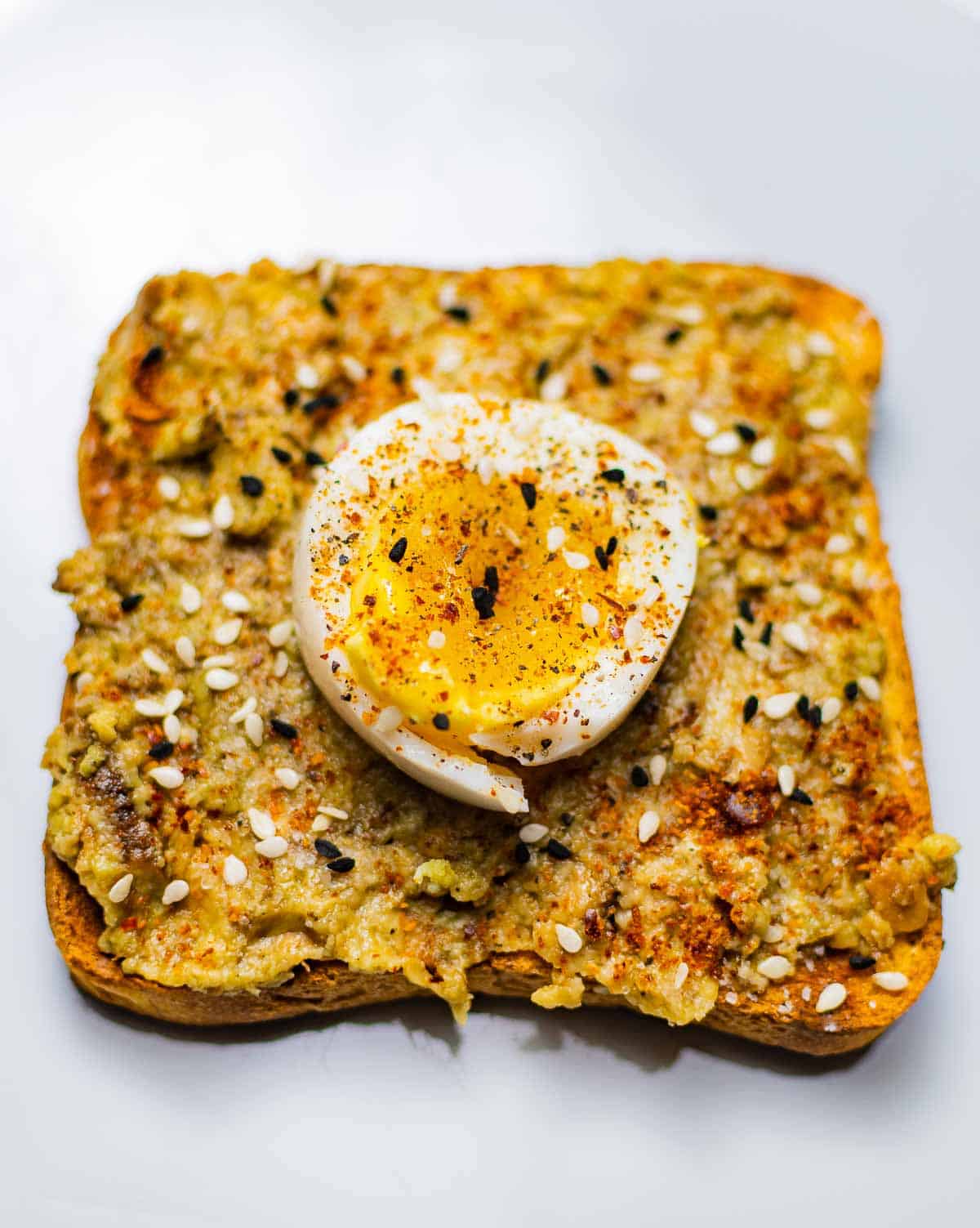 Create a nutritious meal in no time with this delicious Avocado Toast with Egg! Packed with protein, healthy fats, and essential vitamins and minerals, this dish is ready in less than 10 minutes. Enjoy a healthier breakfast or lunch with this simple and tasty recipe.
Crustless Ham & Cheese Quiche Muffins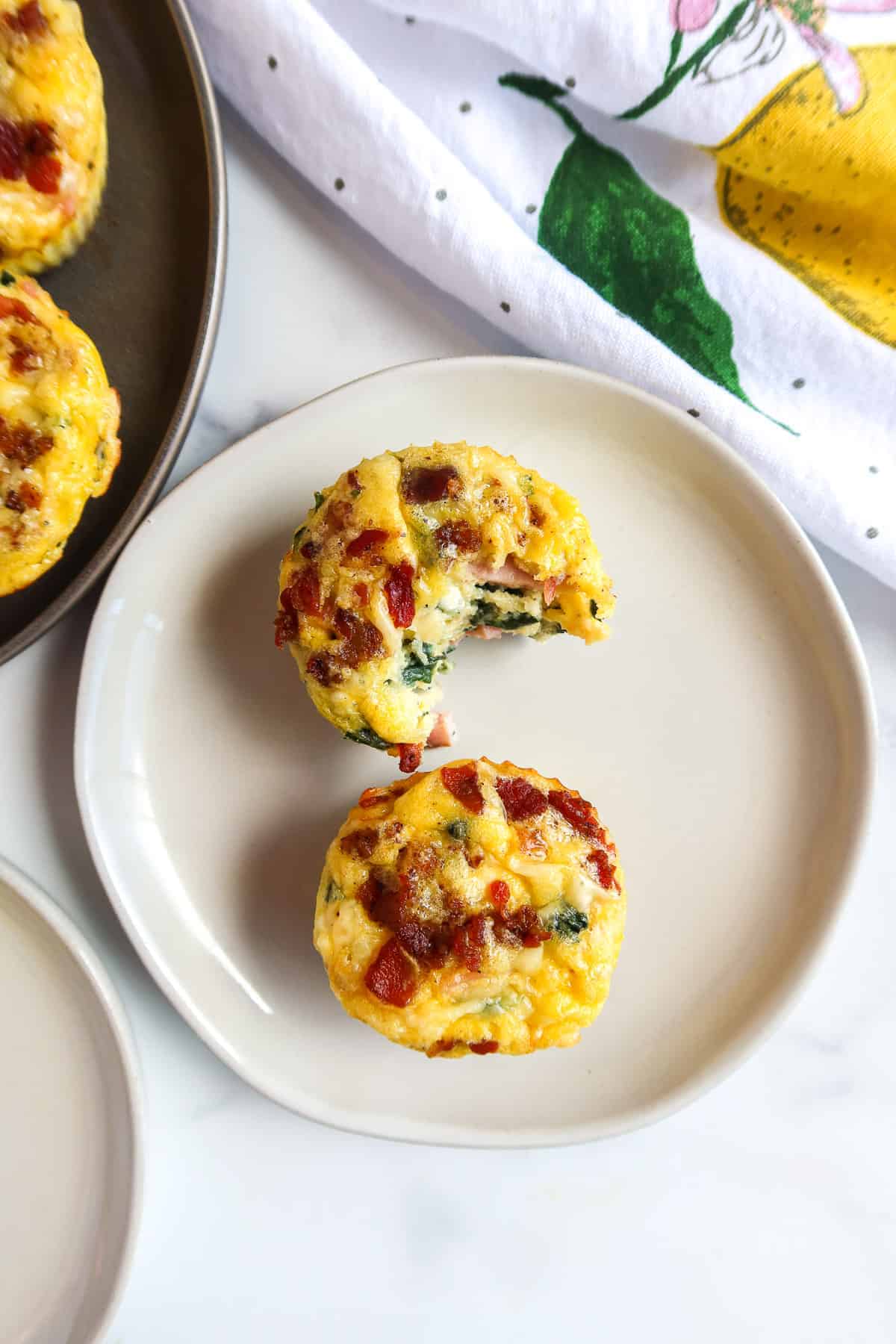 These delicious mini quiche cups are bursting with flavor! Made with diced ham, shredded cheddar cheese, and crumbled goat cheese, these quiche cups are sure to satisfy your taste buds.
I hope you enjoyed this collection of the best keto breakfast recipes out there. Let me know in the comments which ones you want to try first!
Check out these other keto recipe roundups!
📖 Recipe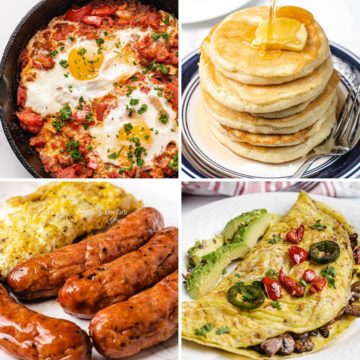 25 Best Keto Breakfast Recipes
Start your day right with these easy and delicious keto breakfast recipes. Try this super simple breakfast egg recipe to start!
Print
Pin
Save
Saved!
Instructions
Break and whisk the egg in a small bowl.

Add the spices and mix together.

Pour the olive oil into a skillet and heat on the stove.

When heated, add the onions and stir until fragrant.

Let it set for a minute, then gently flip it.

Let it cook for one more minute.

Serve with sausages or bacon for a hearty breakfast.
Nutrition
Calories:
94
kcal
|
Carbohydrates:
5
g
|
Protein:
7
g
|
Fat:
5
g
|
Saturated Fat:
2
g
|
Polyunsaturated Fat:
1
g
|
Monounsaturated Fat:
2
g
|
Trans Fat:
0.02
g
|
Cholesterol:
186
mg
|
Sodium:
71
mg
|
Potassium:
69
mg
|
Fiber:
1
g
|
Sugar:
3
g
|
Vitamin A:
270
IU
|
Calcium:
28
mg
|
Iron:
1
mg
Tried this Recipe? Let me know!
tag @lowcarbafrica on Instagram and please leave a comment below