If you have an air fryer and don't know what recipes to make, you've come to the right place. Check out this list of easy keto air fryer recipes!
These super easy keto and low dishes are incredibly delicious and can be shared with all your family members, no matter their diet.
And cleanup is so easy since you only have to use one kitchen appliance to make it. Win-win for everyone!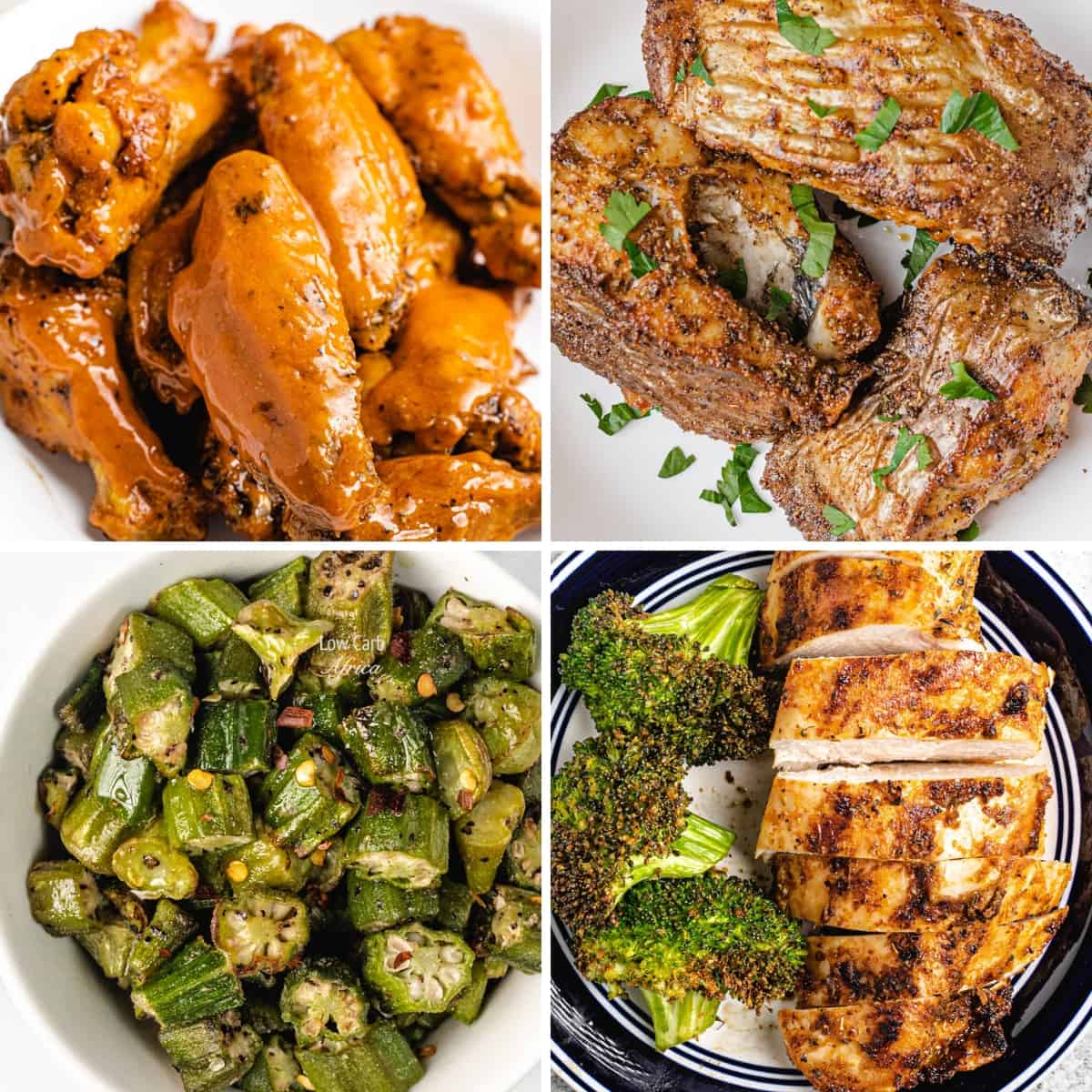 Keto Air Fryer Dinner Recipes
Air fryers are perfect for dinners for the whole family. They also save time, so you don't have to spend hours cooking!
Here are some keto air fryer dinner recipes.
Keto Air Fryer Breakfast
I love the convenience of an air fryer for quicks breakfasts. On weekday mornings, I am usually in a rush, and I like that I don't have to wait to monitor the dishes. I just set the timer, and they are ready for me to grab and go.
Here are some easy keto air fryer breakfast recipes.
Keto Air Fryer Appetizers and Sides
Need a quick appetizer or side dish? The air fryer really shines for these types of dishes. They usually require very little prep. Just season the ingredients and air fry, and you're good to go.
Check out these easy keto air fryer side dishes and appetizers.
Frequently Asked Questions
Related Recipes
Enjoy your air fryer dinners with these sides!
📖 Recipe
If you have an instant pot, you will love these easy keto instant pot recipes!